Chocolate Chia Pudding is decadent enough to be considered an easy chocolate dessert, and at the same time, it's at the top of my list for healthy foods with fiber.
Recipe for Chia Pudding
With 6 ingredients total, you can whip up my recipe for chia pudding with chocolate in a couple of minutes.
How to Make Chia Pudding with Coconut Milk
While chia pudding with almond milk is delicious, I like chia pudding with coconut milk even more, given its ultra creamy consistency.
Creamy Chia Pudding Vegan
For this Chocolate Chia Pudding recipe, it's important to blend the coconut milk in a high-powered blender so that your result is smooth, rather than one with little lumps of coconut milk in it.
Vegan chia pudding, anyone? Here we go!
Chocolate Chia Pudding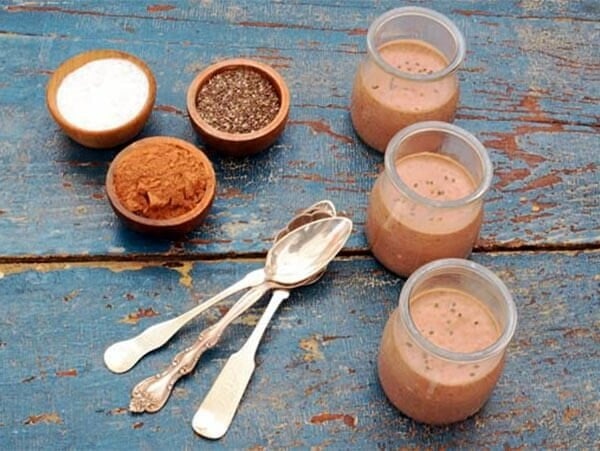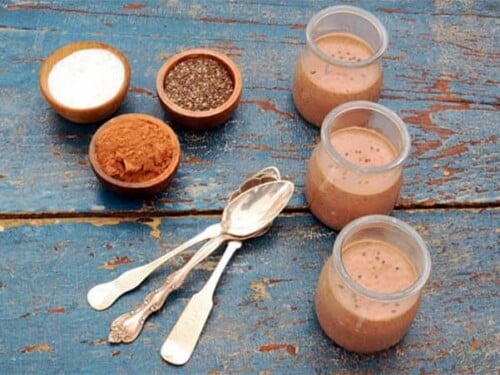 Print
Email
Pin Recipe
Instructions
In a

vitamix

, combine coconut milk, water, cacao powder, stevia, and salt

Blend until smooth

Add chia seeds and shake well

Refrigerate overnight to let chia seeds soften and absorb liquid

Serve
Total Time
8

hours
10

minutes
What Are Chia Seeds Good For?
Wondering what chia seeds are good for? They're not just for chia pets anymore!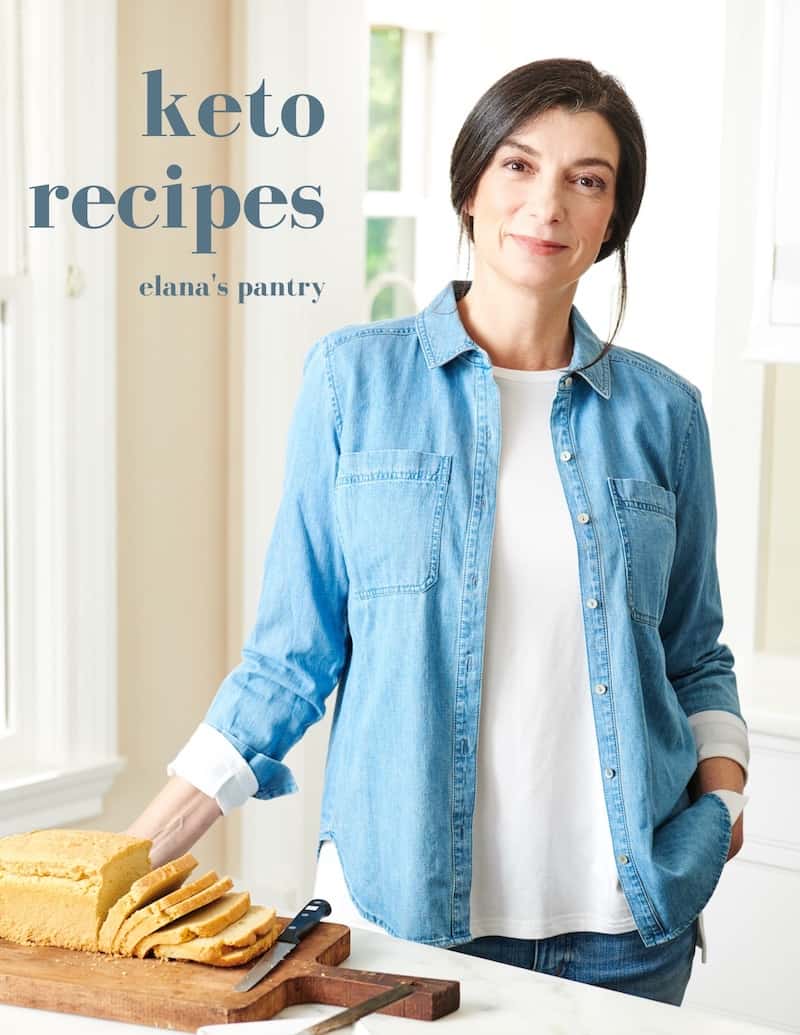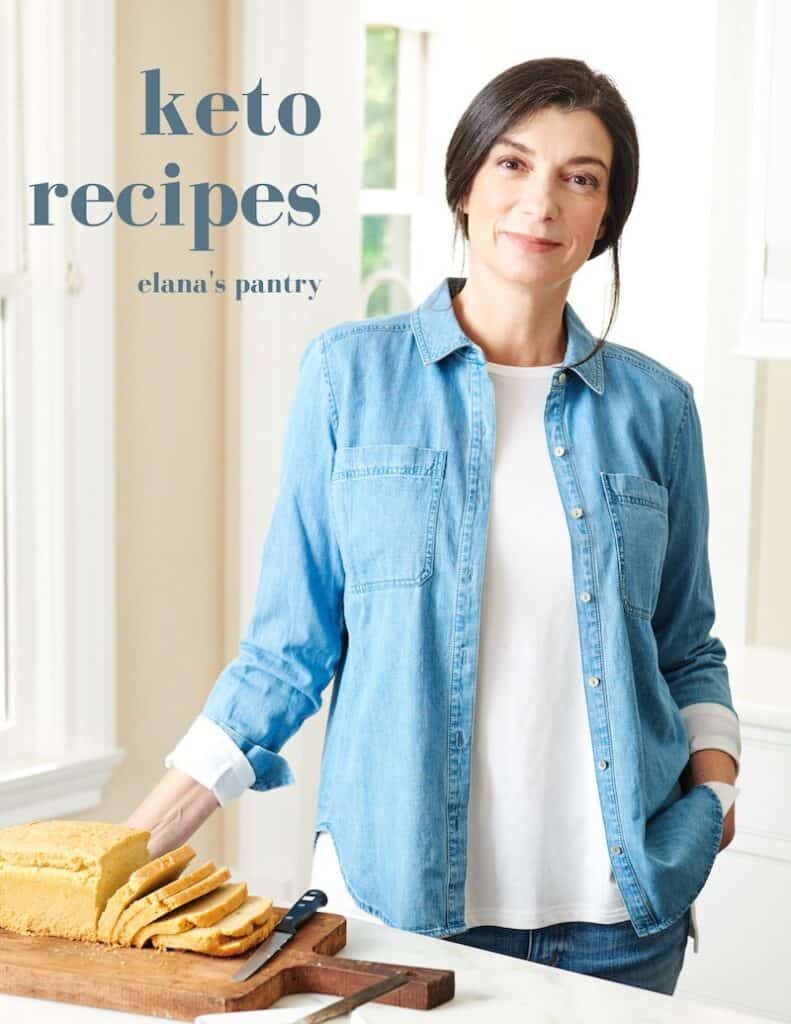 Get My Keto Recipes eBook
Free exclusive eBook, plus recipes and health tips, delivered to your inbox.
Chia fiber can help improve gut motility and assist with blood sugar maintenance by slowing down the absorption of carbohydrates. It also improves the body's response to insulin.
What is Fiber?
With all of this talk about fiber, it's a good idea to hone in on what it is.
Fiber is the roughage from vegetables, fruits, beans, grains, nuts, and seeds. Although often overlooked, fiber is critical because it resists digestion and sweeps toxins, excess hormones, cholesterol, and waste out of your body via the digestive system.
Fiber Intake
Along with aiding in digestion and so much more, fiber is important for improving the gut microbiome, and it is also key in terms of creating that feeling of fullness that leads to satiation.
How Much Fiber Per Day?
When it comes to fiber daily intake, how much is enough?
Sadly, most American consume around 15 grams of fiber daily, but we may need upwards of 35 grams of fiber per day for our bodies to function optimally.
Fiber Rich Food for Digestion
Fiber rich foods can help to kick start your digestive system when things are feeling a bit sluggish. Furthermore, the fiber in a tasty chia pudding will help you feel full and eliminate cravings.
Other Fiber Sources
But chia is not the only fiber rich food on the menu. Here are some other great sources of lower carb fiber for you:
Legumes
Berries
Green Vegetables
High Fiber Food List
Chia seeds are rich in omega-3 fat, quercetin, and vitamins B1 and B2, and near the top of the high fiber food list, right after beans which I also love.
| | | | | | | |
| --- | --- | --- | --- | --- | --- | --- |
| Fiber Content | Calories | Carbs | Fiber | Net Carbs | Protein | Fat |
| White Beans (1 cup) | 255 | 47g | 19g | 28g | 15g | 15g |
| Chia Seeds (2 T) | 142 | 12g | 9g | 3g | 4g | 8g |
| Blueberries (1 cup) | 129 | 33g | 5g | 28g | 1g | 0g |
| Broccoli (1 cup) | 31 | 6g | 2g | 4g | 2g | 0g |
Chia Seeds Calories
Like many perfect keto foods, chia seeds are not low in calories. But then again, not all calories are created equally.
Food is so much more than calories.
Food is information that tells your body whether it should release fat burning hormones or fat storage hormones, and this makes all the difference for weight loss and weight maintenance.
Chia Seed Carbs
Perfect for the Keto Diet, chia seeds are low in carbohydrates and high in fat.
Chia Seeds Uses
I use chia seeds in smoothies, brownies, and much more! Sometimes I make a drink of hot water with chia seeds and a squeeze of lemon, which is referred to as an internal shower.
Recipes for Chia Seeds
Looking for ways to get more fiber into your diet and recipes for chia seeds? You're in the right place.
Chia seeds work well in my recipes and are incredibly easy to add to your diet due to their neutral flavor.
If you're not in the mood to experiment, my recipes for healthy desserts and more are loaded with healthy and delicious chia.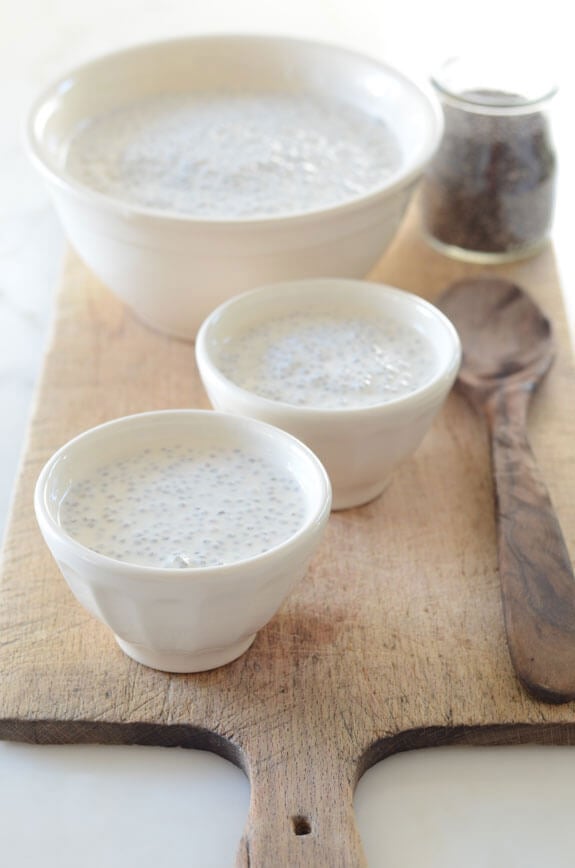 Recipe for Chia Seed Pudding Easy
You can whip up this Vanilla Chia Pudding recipe, with a creamy cashew base, using my simple 2 step process.
Blend cashews, a touch of honey, vanilla, water, and salt until smooth, then place the mixture in a mason jar, add the chia seeds, and shake.
Experiment and add flavors like cinnamon or vanilla beans to customize the recipe.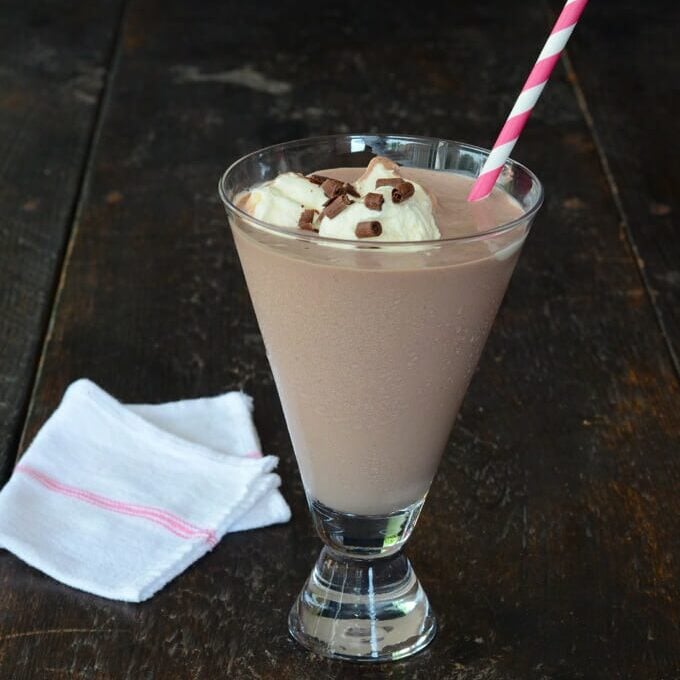 Chia Seeds in Smoothie Recipes
I love using chia seeds in my smoothie recipes.
My Keto Chocolate Smoothie is made with chia seeds, protein powder of your choice, coconut milk, vanilla stevia, and 85% chocolate.
This fabulous fat fueled smoothie tastes like a heavenly chocolate milkshake and will energize you throughout the day! If chocolate isn't your thing, try my Strawberry Breakfast Power Smoothie recipe also made with high fiber chia seeds.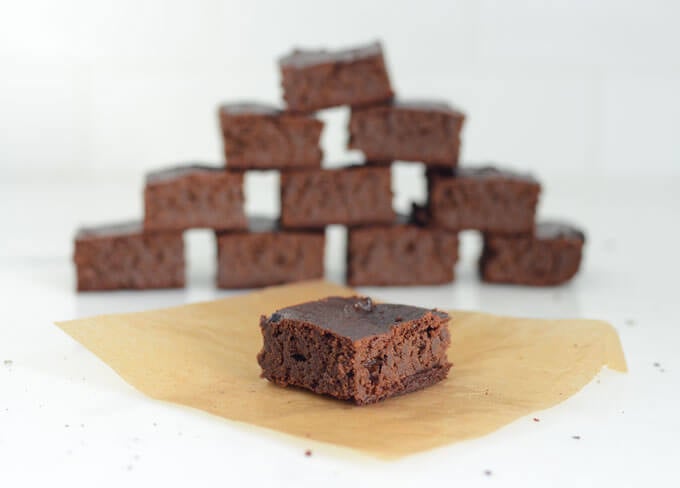 Chia as Egg Substitute
Truth be told, I haven't had much luck using chia as an egg substitute. Chia eggs just do not work 1:1 in my recipes as a sub for regular eggs.
I use the magical combination of chia, sunbutter, and bananas in my fabulous Vegan Gluten Free Brownie recipe. This somehow alleviates the need for eggs but is not really a "chia egg" substitute.
These scrumptious brownies hit the spot with a tall glass of my homemade Almond Milk!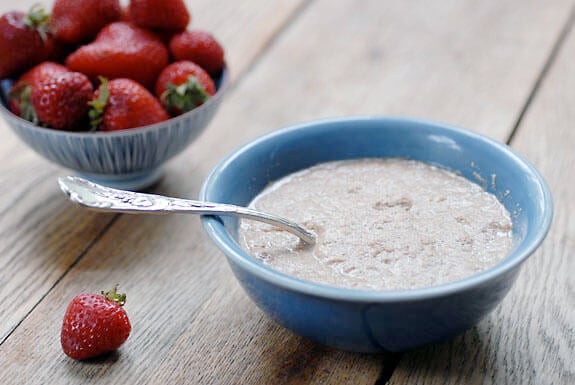 Recipe for Paleo Porridge
My recipe for Paleo Porridge will shake up your breakfast routine in the best way!
This warm gluten and grain free porridge brimming with healthy fats from flax, chia, pumpkin seeds, and more, is quick and easy to make!
The complex flavors of spicy cinnamon and rich walnut in this healthy hot cereal recipe bring back memories of hot cereal from my childhood, only healthier!
Focus on the Fiber
Why all this focus on fiber? Living with an autoimmune disease that's triggered by a specific food (gluten) means I make optimizing my gut a top priority.
What Celiac Disease Is
I was diagnosed with celiac disease in the late 1990s, the Dark Ages of Gluten Free, and it changed the course of my life.
Although commonly thought of as a gut disorder, celiac is a multi-organ system disease that can impact the body as a whole, given that it triggers a destructive reaction in the immune system.
The combination of a strict gluten free diet, along with plenty of fiber every day, have been instrumental in keeping my gut as healthy as possible.
The Fiber Health Connection
Celiac or not, fiber is such an important component of our health on so many levels. Do you get enough fiber each and every day? What are your favorite sources?
This Chocolate Chia Pudding post is an oldie but goodie from the archives. I first published this recipe in 2015.