This easy White Chocolate Buttercream Frosting recipe is made with 5 ingredients total and looks gorgeous on cookies, cakes, and cupcakes. I love this frosting because it's light in hue and easily takes up natural vegetable based food coloring. My go-to frosting recipe will soon be yours too! I tested it dozens of times in order to make the perfect icing recipe.
Dairy-Free Chocolate Frosting Recipe
I based this White Chocolate Buttercream Frosting recipe on my original Dairy-Free Chocolate Frosting recipe from 2008. The science behind that recipe is basically an amazing combination of 2 ingredients –cacao butter and coconut oil. I translated that recipe into one without any coconut because I did not want that flavor in my icing. Instead, I use butter as the primary fat in this recipe.
5-Ingredient White Chocolate Buttercream Frosting Recipe
This White Chocolate Buttercream Frosting recipe uses creamy butter and a light clear sweetener along with cacao butter to stiffen up the mixture and give it additional flavor. Add in natural vegetable based food coloring and you have an incredibly rich, real buttercream icing made from 5 ingredients total.
Low-Sugar Buttercream Frosting Recipe
Most icing recipes have an ingredient ratio of around 3:1, sugar to butter. I wanted a healthier recipe that had more creaminess and less sweetener. While I wouldn't say this recipe is healthy, it's definitely healthier, with a 1:1 ratio of butter to sugar, so it's a little easier on blood sugar levels of those folks cutting back on simple sugars and other carbohydrates.
Homemade Frosting Recipe
When you make this homemade frosting recipe, grind your sugar into a powder in a high speed blender or coffee grinder. I've tried making this recipe with plain cane sugar and it didn't work at all. It was very granular and didn't have a smooth frosting-like texture. I also tried using coconut sugar in this icing and it was not a win.
Corn-Free Frosting Recipe
It would be very convenient to use powdered sugar in this recipe. Unfortunately, I've read that all of the powdered sugar on the market contains cornstarch. I've been on a corn-free diet since I went paleo in 2001. While making your own powdered sugar is more work, your end result is a corn-free icing, that's GMO-free. Corn is a crop that is often genetically modified, and that's one more reason to avoid corn completely!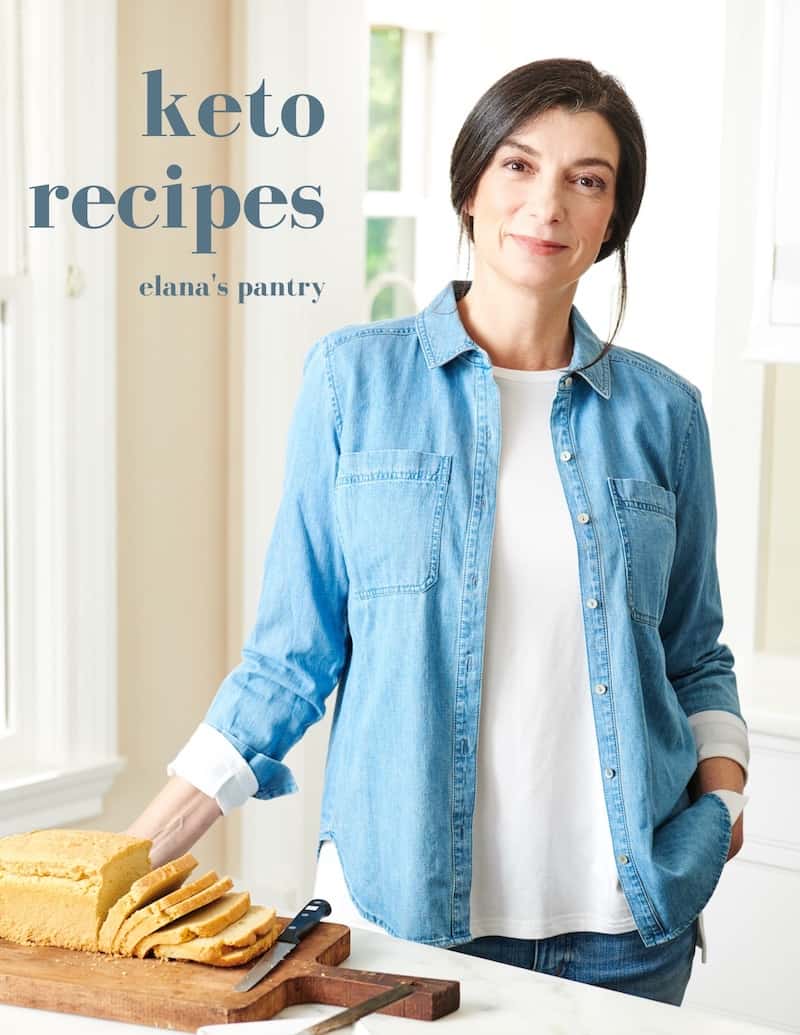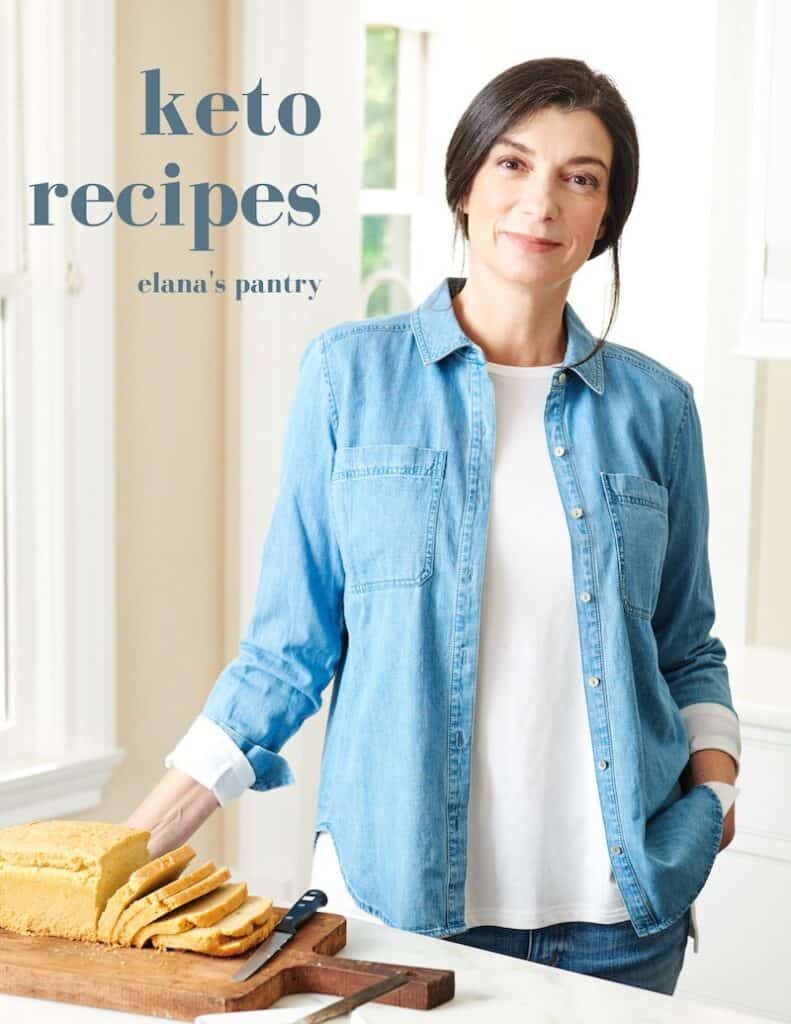 Get My Keto Recipes eBook
Free exclusive eBook, plus recipes and health tips, delivered to your inbox.
White Chocolate Buttercream Frosting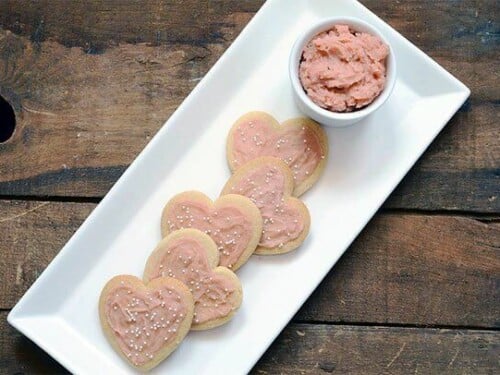 Print
Email
Pin Recipe
Instructions
In a

saucepan

over high heat combine sugar and water and bring to a boil

Reduce heat and simmer until sugar is completely dissolved, stirring frequently

Remove pan from heat for 5 minutes to cool

Melt cacao butter into warm (not hot) sugar mixture

Stir in butter until melted, then stir in food coloring

Refrigerate pot for 30 minutes until mixture is solid
Fridge Time & Resting Time
35

minutes
Paleo Sugar Cookies Recipe
This icing recipe is perfect on my Paleo Sugar Cookies (as shown above) and makes a lovely gluten-free dessert for Valentine's Day, Christmas, and other holidays. It's also amazing on my Paleo Vanilla Cupcakes. It can frost 9 cupcakes if you spread the icing over the cupcakes in a slim layer. If you want to pipe mountains of frosting over your cupcakes, make a double batch of this recipe.
Valentine's Day Cookies Recipe
I'll be experimenting with using this icing on other healthy Valentine's desserts since my younger son loves all things vanilla and white chocolate. If you're looking for easy, healthy recipes for Valentine's Day you'll want to check out my Paleo Valentine's Day Recipes post!
Real Buttercream Frosting Recipe for Beginners
If you are a beginner cook wondering how to make frosting with real butter, this is the recipe for you. My children and their friends devoured this icing and loved the gluten-free sprinkles
that I used to make these healthy cookies especially festive. My husband thought they were amazing too!
Refined Sugar-Free Frosting Recipes
We love this White Chocolate Buttercream Frosting recipe as it's very similar to a traditional buttercream frosting. It looks and tastes fabulous on my healthy desserts. Here are more refined sugar-free frosting recipes for you!