If you haven't grabbed yourself a copy of Adeena Sussman's latest cookbook, Sababa, then it's time. My favorite dish in the book is the Tahini Glazed Carrots recipe. As you can see, I'm absolutely in love with this book. I did a special feature book review of it right here on my website.
Tahini Glazed Carrots Recipe
One of the most well worn pages in my copy of Sababa is the Tahini Glazed Carrots recipe. Sussman says that more than any other vegetable dish in her repertoire, this one is the most requested. When you try it you'll see why. There's something about the lemony, salty flavor of the tahini sauce that makes the sweetness of the carrots really pop. I've changed up Sussman's recipe a bit to make it Low-Carb Diet friendly. But to get the original recipe using date syrup you'll need to buy her book.
Sababa Cookbook
I went gluten-free in 1998 when I was diagnosed with Celiac Disease, and I went grain-free in 2001 when the gluten-free diet did not quite give me the results I was looking for. Although Sababa is not a gluten-free cookbook, I can still highly recommend it because it has so many dishes in it like these Tahini Glazed Carrots that are naturally gluten-free.
Low-Carb Tahini Glazed Carrots Recipe
This is a low-carb Tahini Glazed Carrots recipe, based upon Sussman's original. I've used stevia in place of the date syrup, increased the amount of tahini in the glaze, since it's a flavor we adore, and made a number of other changes as well. I hope you love it as much as we do.
Tahini Glazed Carrots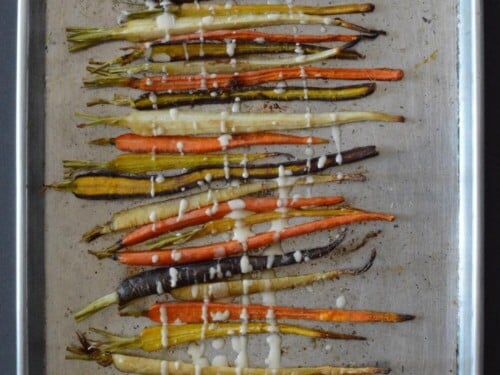 Print
Email
Pin Recipe
Instructions
Drizzle with oil, then sprinkle with salt and coriander

Roast at 425°F for 20-25 minutes until golden

In a

pint mason jar

, combine tahini, oil, lemon juice, water, salt, and stevia, then stir to mix

Drizzle tahini glaze over carrots

Serve
Keto Tahini Glaze Recipe
This recipe will make a ton of Tahini Glaze, more than you will need for drizzling over the carrots. It will keep in the refrigerator for up to one week. We use it as a dip for carrots, celery, and cucumber slices, and Sussman suggests using it on everything from cold noodles, to fish, and roasted veggies. Sometimes I eat it with a spoon right out of the jar.
Jewish High Holiday Vegetable Recipe
It's ok to use standard orange carrots in this recipe, just be sure they're thin. If you can find rainbow carrots this dish will be bright, beautiful and festive, making it the perfect dish for the Jewish High Holidays. We love this healthy vegetable side dish so much though that it's in our regular dinner rotation all year long!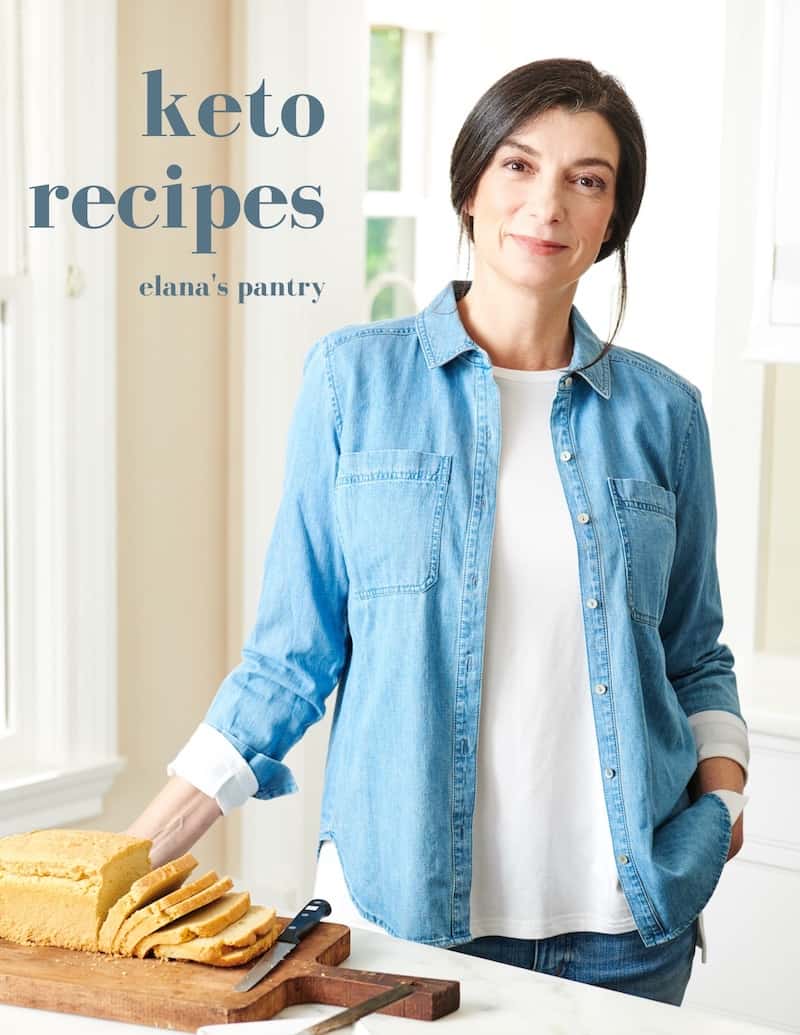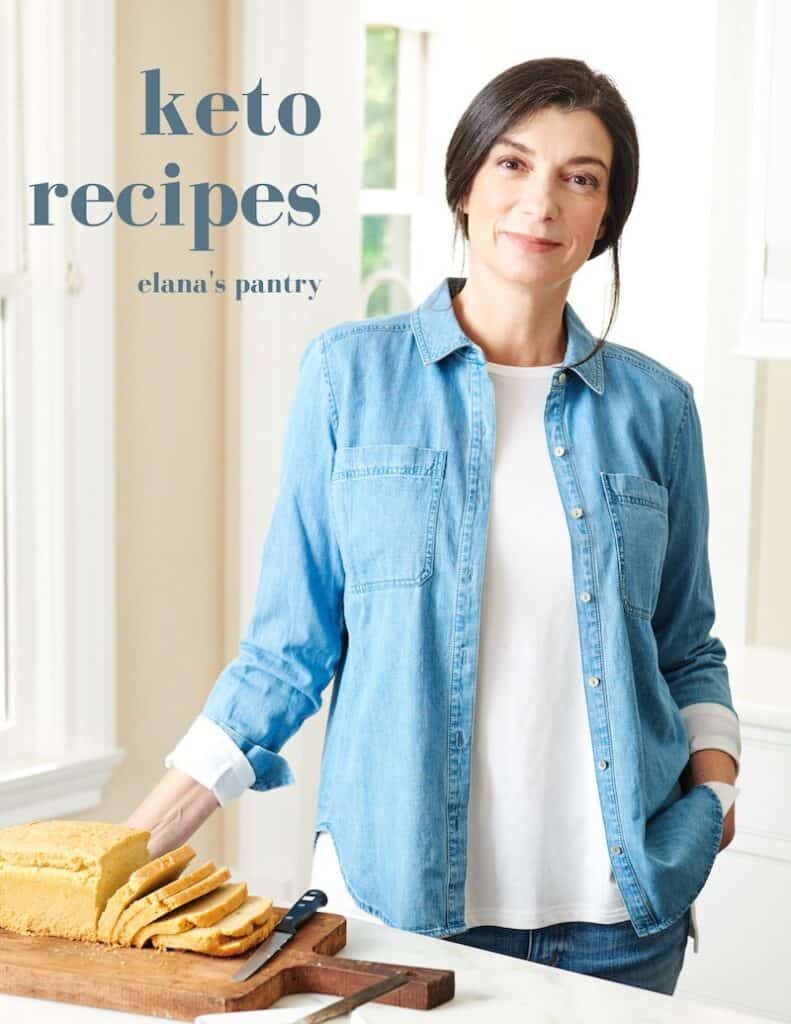 Get My Keto Recipes eBook
Free exclusive eBook, plus recipes and health tips, delivered to your inbox.
Whole30 Vegetable Recipe
If you leave the stevia out of the Tahini Glaze, this is the perfect Whole30 dinner recipe when served along with my Green Chili Turkey burgers!
What's Your Favorite Cookbook?
I've gone through many phases with favorite cookbooks. In 1999, I was obsessed with Sally Fallon's Nourishing Traditions. Then there's my well worn copy of Joy of Cooking which I think may be a hand-me-down from my Mother. Breaking the Vicious Cycle by my late friend Elaine Gottschall is another classic that rests on my cookbook shelf. And lately I can't get enough of the Nut-Free Crackers recipe in my very own Paleo Cooking from Elana's Pantry. What's your favorite cookbook? Leave a comment and let me know!