Looking for a luscious yet healthy low carb treat for family and friends? Try my gluten free recipe for Ice Cream Sandwiches pronto!
Recipe for Ice Cream Sandwiches
This terrific recipe for frozen dessert starts with a wonderful Vegan Vanilla Ice Cream that's homemade, sandwiched between two chocolate chip cookies made with almond flour.
Recipe for the Best Chocolate Chip Cookies
These healthy low carb cookies are sweetened with only two tablespoons of honey, making this one blood sugar friendly dessert.
Cookies with Almond Flour
Baked goods that are healthy and gluten free are often few and far between! That's one of the reasons I make cookies from scratch using nutrient rich almond flour.
Almond flour is a fantastic low carb, high protein base for baked goods, and cookies are no exception. Yes, you can have your cake and cookies and eat them too. Here we go!
Ice Cream Sandwich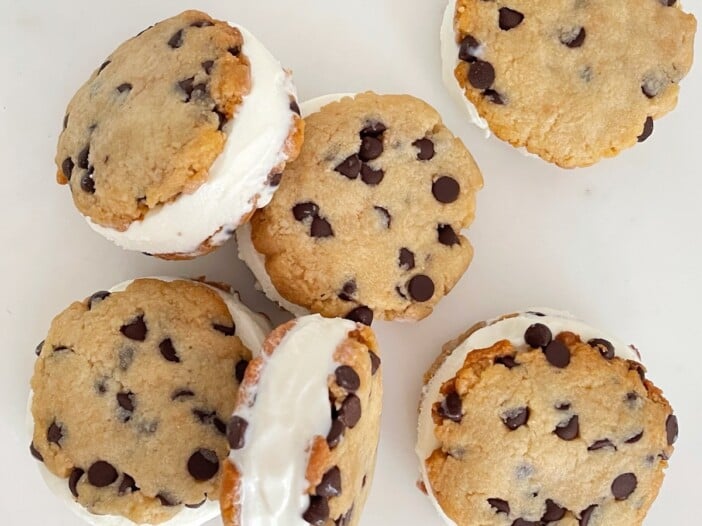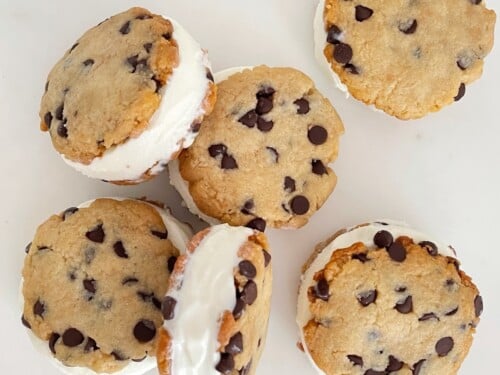 Print
Email
Pin Recipe
Instructions
Scoop ice cream

Place between two chocolate chip cookies

Serve
Ice Cream Recipes Homemade
The fun and easy ritual of preparing homemade ice cream has been a bonding activity for our family since the boys were very little.
Making ice cream sandwiches takes this fabulous family activity one step further.
Ideas for Ice Cream Toppings
When we make ice cream sandwiches, I love setting out bowls of sprinkles, chopped nuts, and mini chocolate chips for the boys and their friends to coat their homemade ice cream sandwiches in.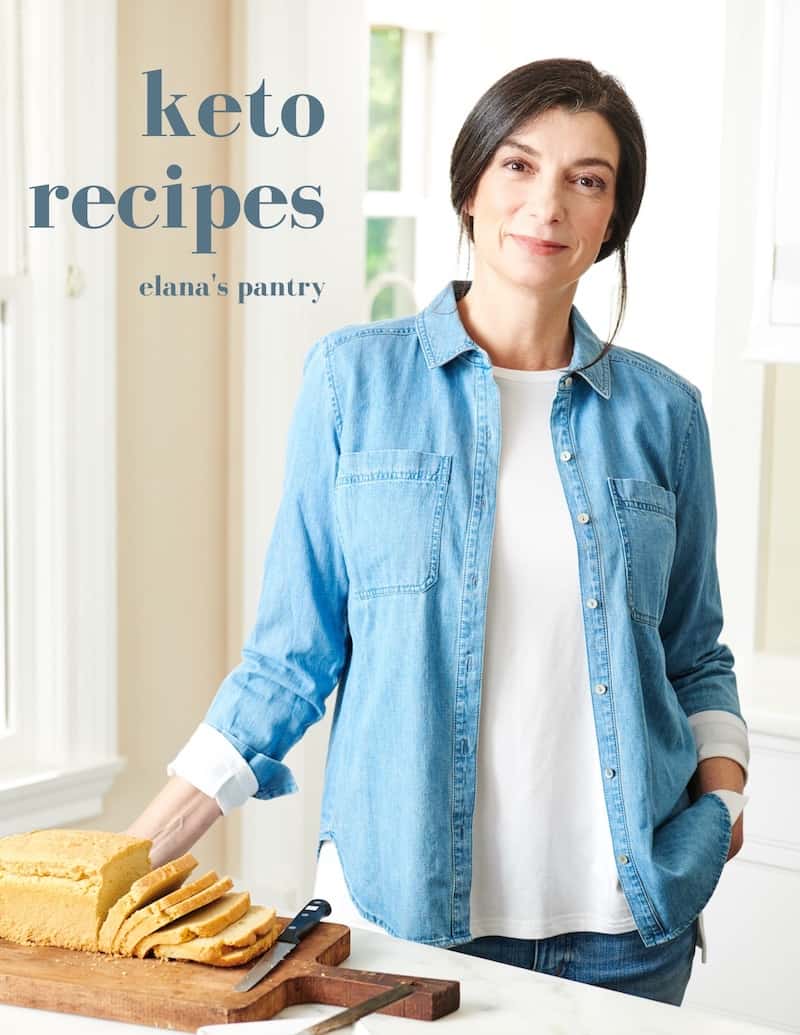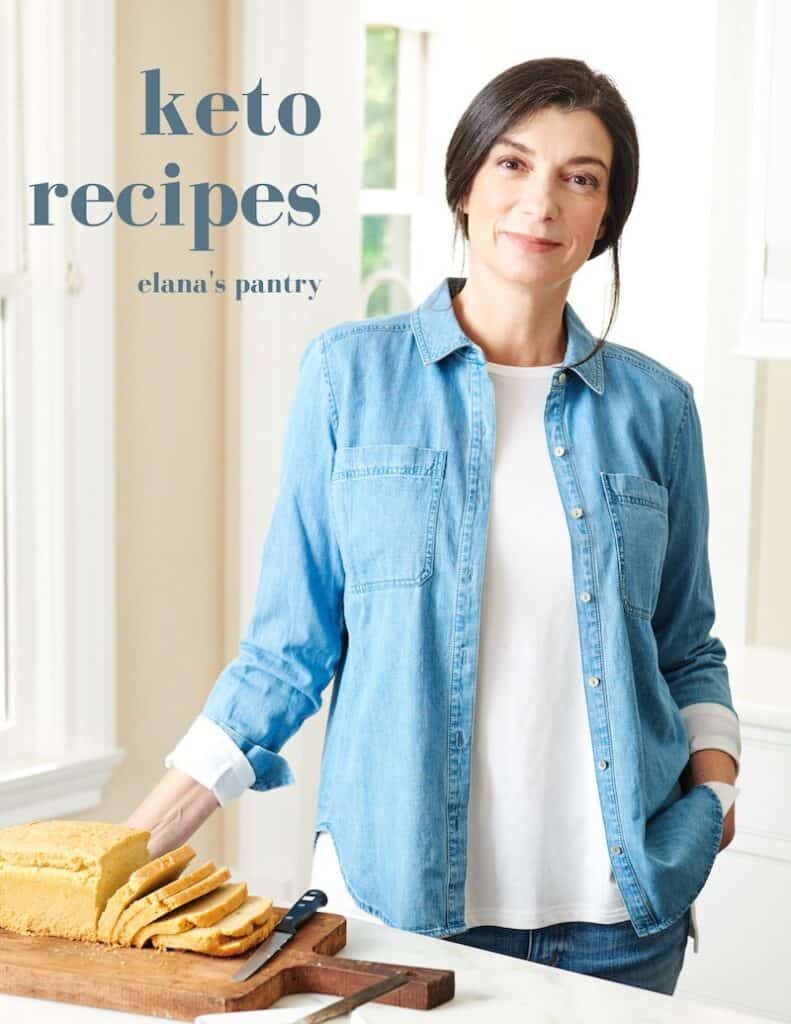 Get My Keto Recipes eBook
Free exclusive eBook, plus recipes and health tips, delivered to your inbox.
Of course, that was when they were in high school! Now we're empty nesters. and we still enjoy this ice cream sandwiches recipe.
Making ice cream from scratch enables me to be selective about the ingredients I'm using. I love coming up with gluten free, dairy free, low carb options for every palate.
When was Ice Cream Invented
Wondering when ice cream was invented? This is a question I take very seriously for two reasons. First, ice cream is my favorite food. Second, in college, I was a history major at Columbia University.
Modern ice cream with a milk base dates back to the 17th century. However, its predecessor, a sorbet mixture, was crafted as early as 3000 BC.
Ice Cream Recipe Ice Cream Maker
Have an ice cream maker? You're in luck.
There are so many healthy ice cream recipes to make here on my website that call for an ice cream maker.
Ice Cream with No Ice Cream Maker
And I have other ice cream recipes that only require a food processor. Either simple process produces a creamy culinary delight that will allow you to indulge while sticking to your Low Carb Diet.
Ice Cream Recipes Homemade
Here are my favorite homemade ice cream recipes for you!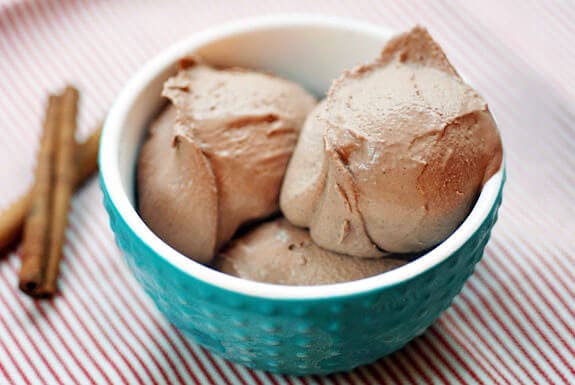 Dairy Free Ice Cream Recipe Chocolate
A dairy free ice cream recipe made with a base of coconut milk and chocolate chips, my Mexican Chocolate Ice Cream is coffee infused and spiked with fresh cinnamon and cayenne pepper.
This spicy summer treat's wonderfully pungent flavor combination, wrapped around creamy chocolate is also perfect during the colder parts of the year.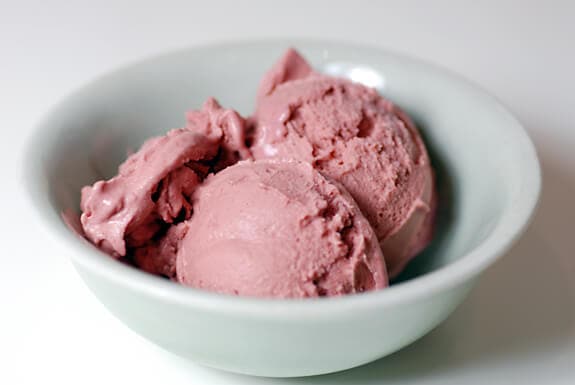 Ice Cream Recipe Strawberry Cherry
The fresh flavors of strawberry and cherry with the creaminess of full-fat coconut milk taste gourmet, and not at all like an easy healthy dessert that you can whip up in a few minutes.
Simply blend the handful of natural ingredients, chill and enjoy the most delicious Cherry Strawberry Ice Cream.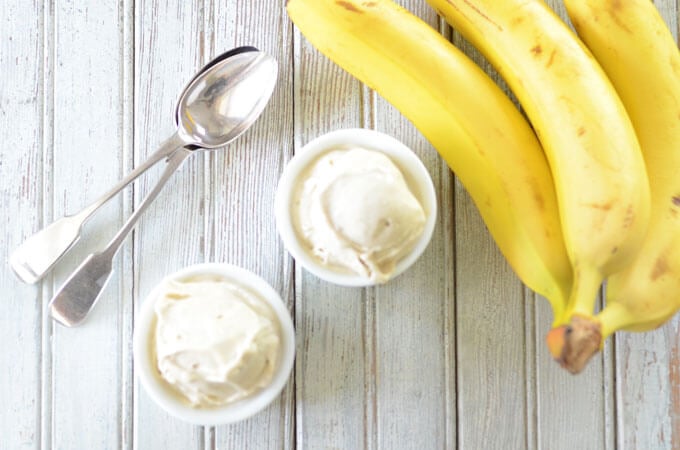 Ice Cream Recipe Banana
A recipe with few ingredients will always have my heart and my 2 Ingredient Banana Ice Cream is no exception!
I keep frozen bananas in my freezer year round so that I can whip this ice cream recipe up at a moment's notice in the food processor. Yes! you can make ice cream without an ice cream maker using this recipe!
For a dairy free tropical spin, try Roasted Banana Coconut Ice Cream, made with a coconut milk base, naturally sweetened with dates and bananas.
My Favorite Ice Cream Recipe! Coffee ☕️
My book, Paleo Cooking from Elana's Pantry, has an entire ice cream recipe section including recipes for amazing frozen treats including:
Coffee Ice Cream
Vegan Chocolate Sorbet
Peanut Butter Ice Cream
Cookie Dough Ice Cream
How to Make Ice Cream Homemade
I love homemade ice cream, it's one of the best things to make. My favorite flavor is coffee, but cookie dough ice cream is a close second! What's your favorite?
This recipe for Ice Cream Sandwiches is an oldie but goodie from the archives. I first shared it in 2010.