These Peanut Butter Cookies with Almond flour are a classic dessert reinvented so that it's better than the real thing.
Peanut Butter Cookies with Almond Flour
With almond flour instead of the usual wheat flour, my peanut butter cookies are as healthy and low carb as it gets.
Fans tell me it's their go-to cookie recipe, and I can't argue with that because we love them too!
Peanut Butter Cookies Healthy
Peanut Butter Cookies that are healthy? Yes, please!
With only one-quarter cup of sweetener in the entire recipe, you can feel great about serving these to your little ones.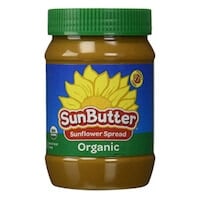 Peanut Butter Allergies
If you have a peanut butter allergy, make these peanut butter cookies with Sunbutter instead of the peanut butter called for in the recipe below. It's a one-to-one swap.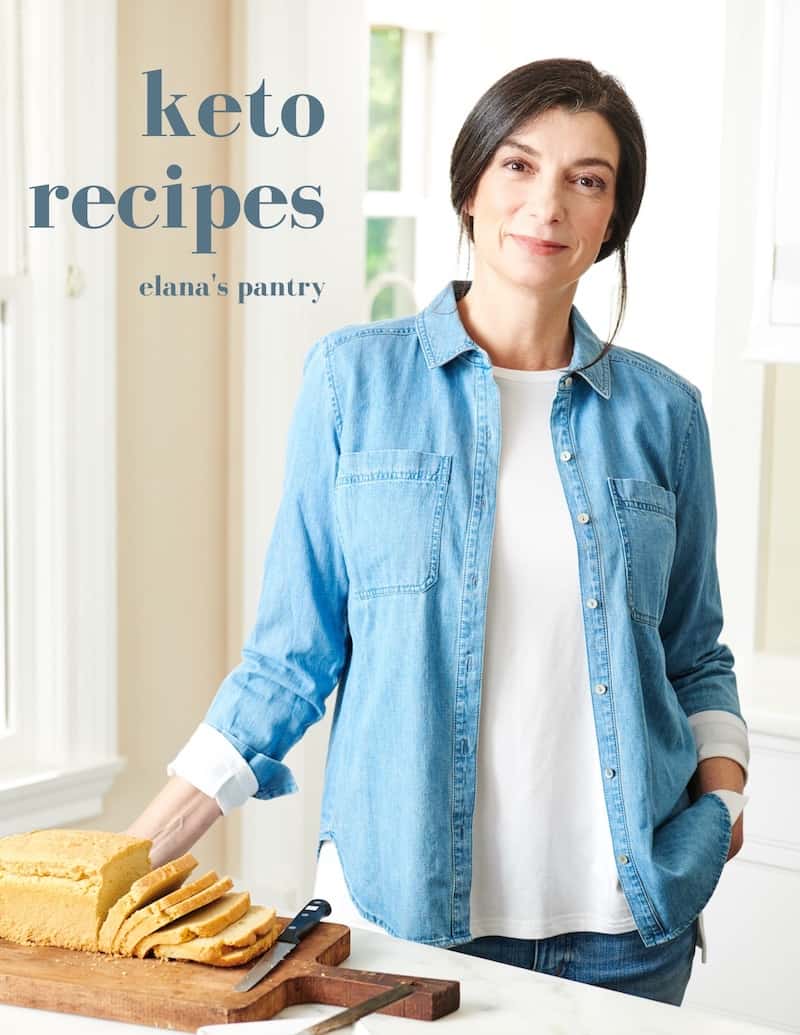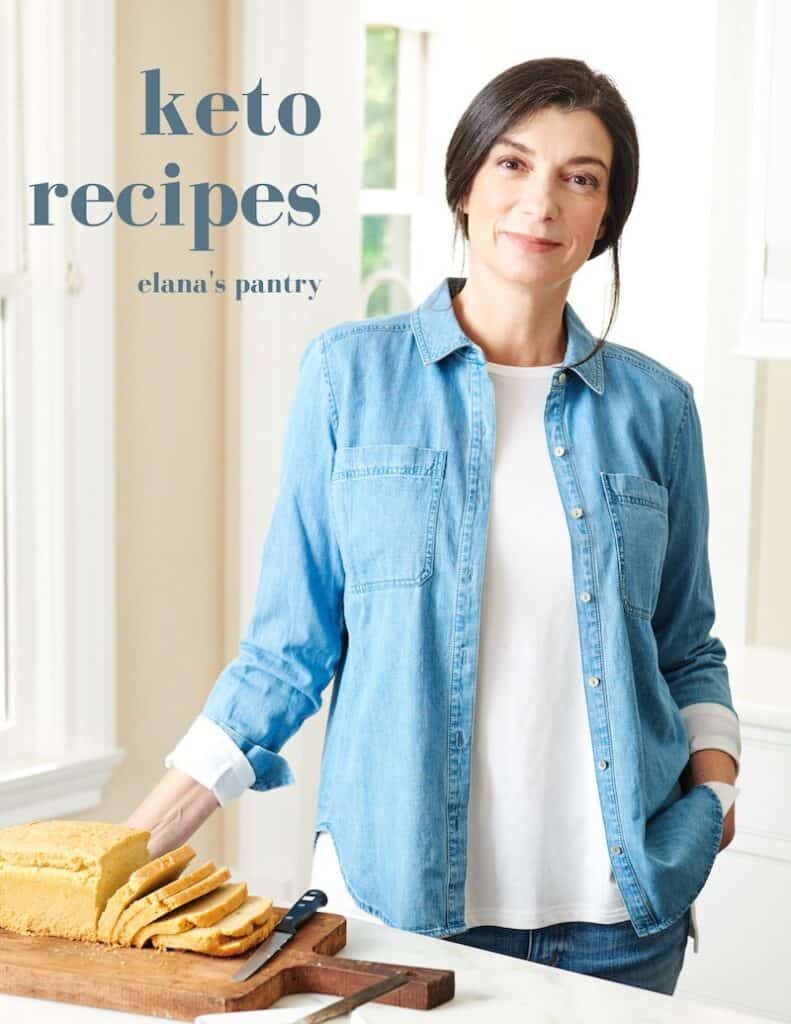 Get My Keto Recipes eBook
Free exclusive eBook, plus recipes and health tips, delivered to your inbox.
The Best Peanut Butter Cookies Recipe
These cookies are healthy, low carb, and versatile, making this the best peanut butter cookies recipe –try it, and you'll see!
Peanut Butter Cookies Simple
Looking for peanut butter cookies that are simple to throw together? This seven ingredient recipe couldn't be easier.
Peanut Butter Cookies with Almond Flour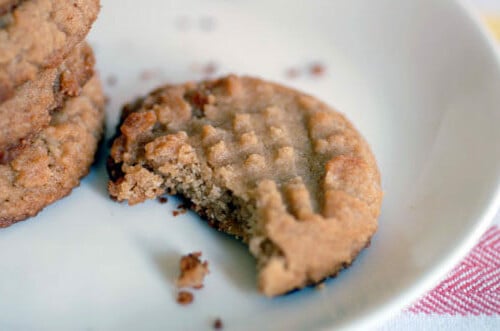 Print
Email
Pin Recipe
Instructions
In a

small bowl

combine almond flour, salt, and baking soda

Blend dry ingredients into wet until combined

Use a fork to flatten in a criss-cross pattern

Bake at 350°F for 6-12 minutes until golden around the edges

Serve
Peanut Butter Cookies Vegan
These Peanut Butter Cookies with Almond Flour are vegan if you use agave instead of honey.
Remember, honey comes from bees, so it is not a vegan food.
Peanut Butter Cookies Homemade
Is there anything better than peanut butter cookies homemade? I don't think so.
If you're feeling fancy, after the cookies cool, melt some dark chocolate and dip each cookie into it so that they're chocolate-coated peanut butter cookies.
These would make amazing Hanukkah and Christmas gifts.
For more fantastic homemade holiday gifts, check out the following:
Recipe for Ice Cream Sandwich
We love stuffing these Peanut Butter Cookies with my Vegan Vanilla Ice Cream and rolling them in chocolate sprinkles or mini chocolate chips to make a healthy recipe for ice cream sandwiches.
Peanut Butter Cookies Soft
My Peanut Butter Cookies with Almond Flour are nice and crisp around the edges and deliciously soft on the inside.
Peanut Butter Cookies 5 Ingredients
Ok, now for a question. Are these peanut butter cookies 5 ingredients?
When you count the ingredients in a recipe, do you include the salt and baking soda? Leave a comment and let me know!
Cookie Recipes Gluten Free
I have dozens and dozens of cookie recipes that are gluten free for you.
Check them all out on my Cookies Page.
Cookie Recipes Almond Flour
Here are some of my other easy vegan cookie dough recipes for you!
Bake the dough into cookies, or roll it and dip in dark chocolate to make cookie balls. The sky's the limit!
Lastly, all of the recipes below other than the Pumpkin Chocolate Chip Cookies (which are nut free) are cookie recipes with almond flour.
And each of these cookie recipes is low-sugar and entirely free from refined sugar sweeteners.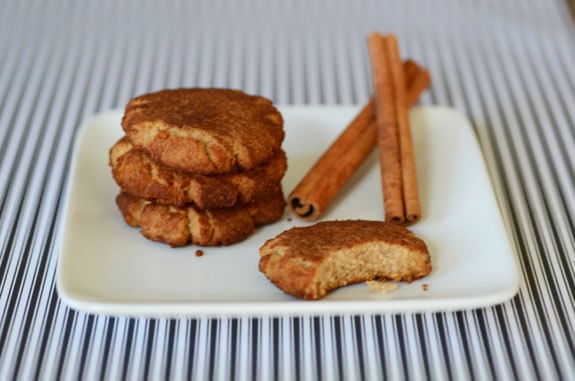 Cookie Recipes Snickerdoodles
My Snickerdoodles cookie recipe is made with an almond flour base that's dipped in cinnamon and coconut sugar.
This egg free, dairy free cookie recipe is delicious for cookie monsters young and old!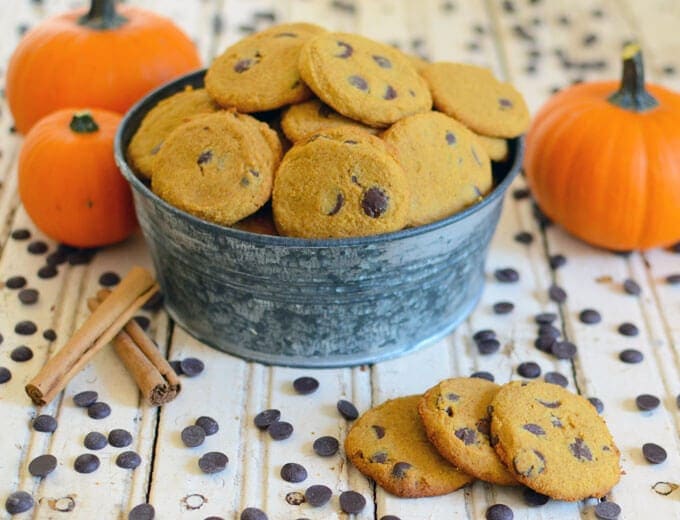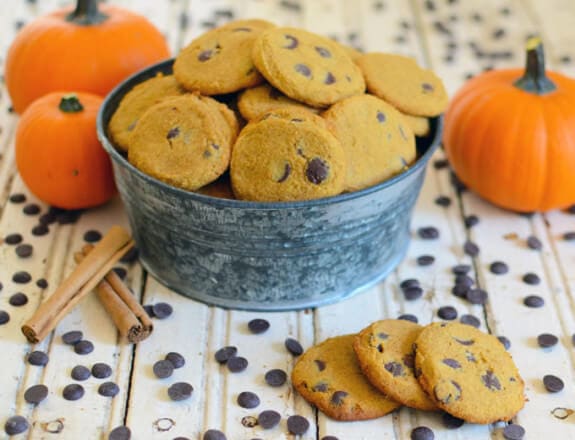 Cookie Recipes Pumpkin Chocolate Chip
My recipe for almond flour is made with a base of coconut flour, arrowroot, and pumpkin pureé that's spiked with deliciously warming pumpkin pie spice.
It's a nut free, egg free cookie that's perfect for the holidays, but so good we make it all year round!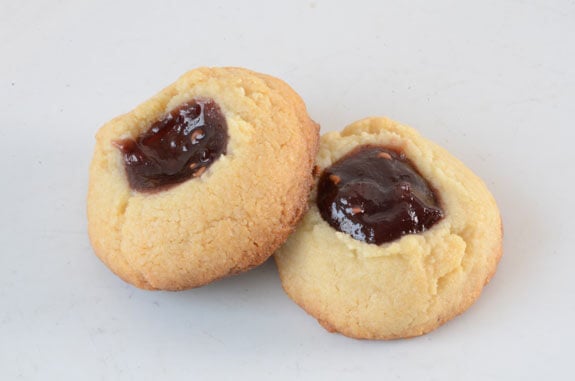 Thumbprint Cookies Raspberry
Your friends and family will never know the difference with these amazing Raspberry Thumbprint Cookies.
Although they're a cookie that's gluten free and low carb, they taste just like the real thing.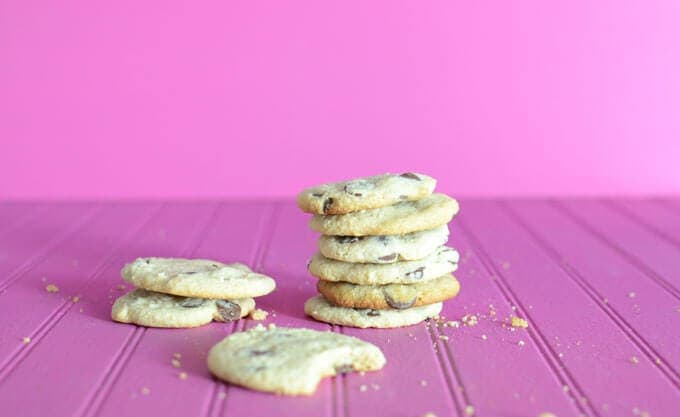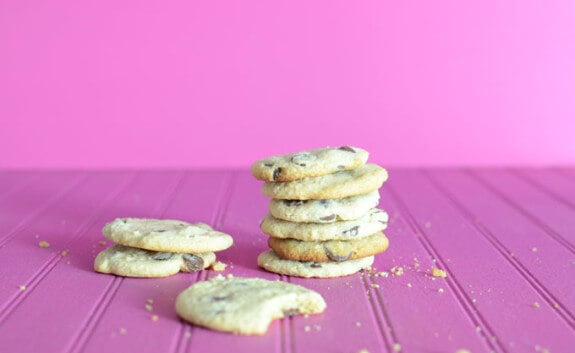 Chocolate Chip Cookies Healthy
My Healthy Chocolate Chip Cookies are made with five ingredients, not including the salt and baking soda.
All you need to throw them together is almond flour, butter, maple syrup, vanilla, and chocolate chips.
They're a total crowd-pleaser, perfect for everything from holiday parties to summer potlucks.
I used to make these Healthy Chocolate Chip Cookies for my son and his teammates when I coached his baseball team in third grade.
He's now finished with college and in grad school, if you can believe that!
Cookie Recipes Healthy
If you're looking for cookie recipes that are healthy, the above treats are for you.
What's your favorite? Or, is there something you're looking for that's not here? Leave a comment and let me know!
This Peanut Butter Cookies with Almond Flour recipe is an oldie but goodie from the archives. I first shared it in 2011.