I've made bone broth on the stove top and in my slow cooker for decades. It's delicious, but it makes our house smell like a bone broth factory. Not good! I've solved this problem and now I want to help you too. That's why I'm going to teach you how to make bone broth in the Instant Pot.
How to Make Bone Broth in the Instant Pot
Making bone broth in the Instant Pot is super easy. Feel free to skip the step of roasting the beef bones to make your beef bone broth. I roast them because it creates a deep rich flavor for the broth, and I don't mind taking the extra time to do it.
Use an Acid to Make Bone Broth
I use apple cider vinegar in my bone broth recipe because the acid in the vinegar helps to release minerals and other nutrients from the bones. Don't worry, you can't taste the vinegar in the final product. This recipe is for beef bone broth. If you need chicken stock, see my post called How to Make Bone Broth from Chicken.
The Best Store-Bought Bone Broth
If you're too busy you can buy a fantastic bone broth product from Kettle & Fire. I like their beef bone broth, but am absolutely obsessed with their chicken broth and often drink it plain with a pinch of salt before dinner.
How to Make Bone Broth in the Instant Pot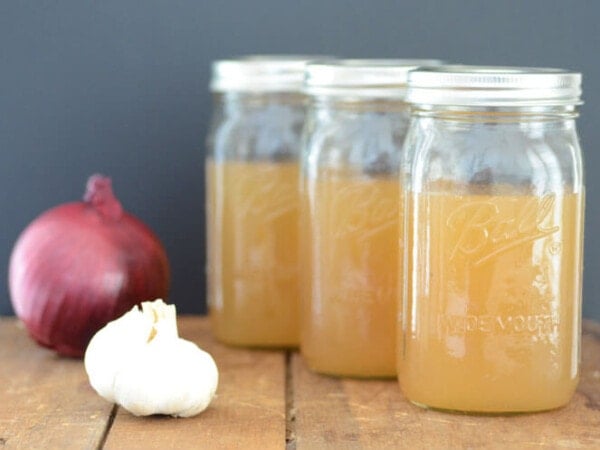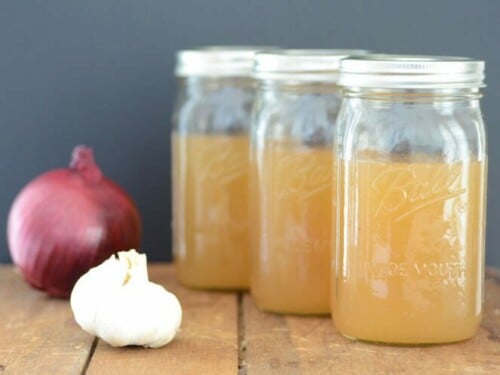 Print
Email
Pin Recipe
Instructions
Roast at 350°F for 60 minutes

Place onion, garlic, bay leaf, vinegar, and salt in Instant Pot

Fill the Instant Pot with water until just below the "max fill line"

Put on the lid and lock to close

Set to manual high pressure for 90 minutes

Release pressure, then remove lid and allow to cool

Refrigerate for 4 days, or freeze for up to 6 months
Cook Time
2

hours
30

minutes
Total Time
2

hours
40

minutes
Pre-Heating the Instant Pot
The Instant Pot takes time to get to high pressure. If a recipe says cook for one hour at high pressure, give yourself an extra 10-30 minutes for the cooker to pre-heat. When the cooker says "on" but doesn't yet display the time you entered it is pre-heating.
How to Use the Instant Pot
If you're still feeling overwhelmed, I have created a fantastic Instant Pot cheat sheet for you called How to Use the Instant Pot. It includes a handy chart explaining all of the buttons on the front of the Instant Pot. Many readers tell me they print it out and put it on the fridge.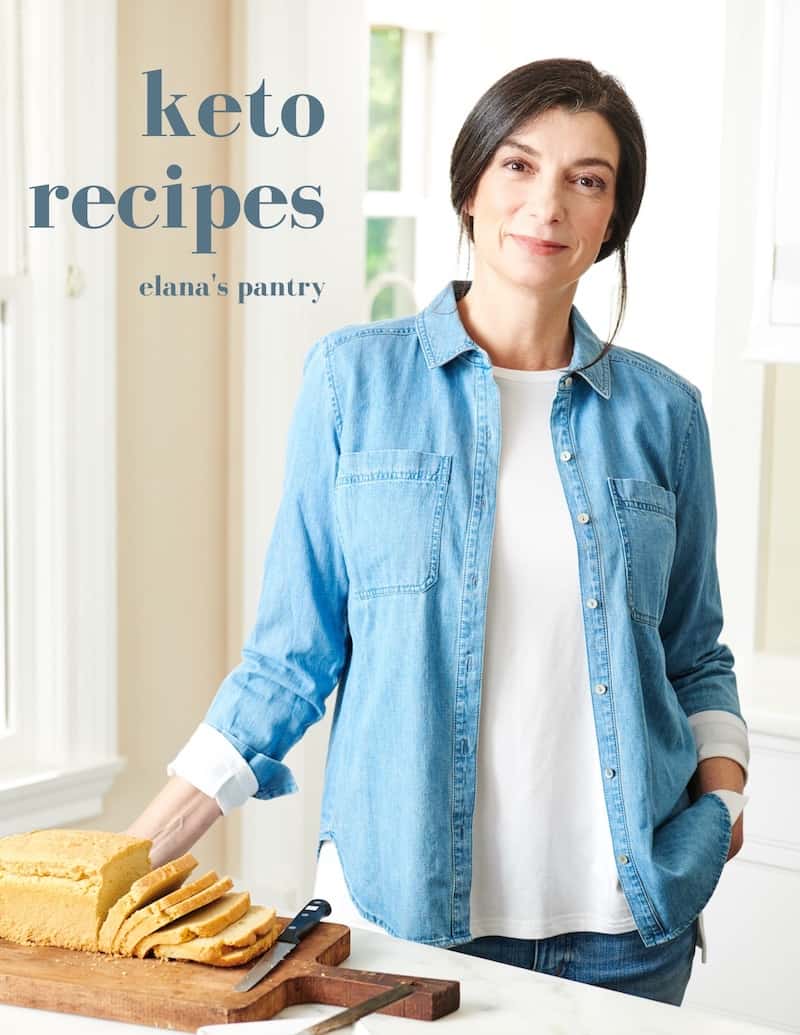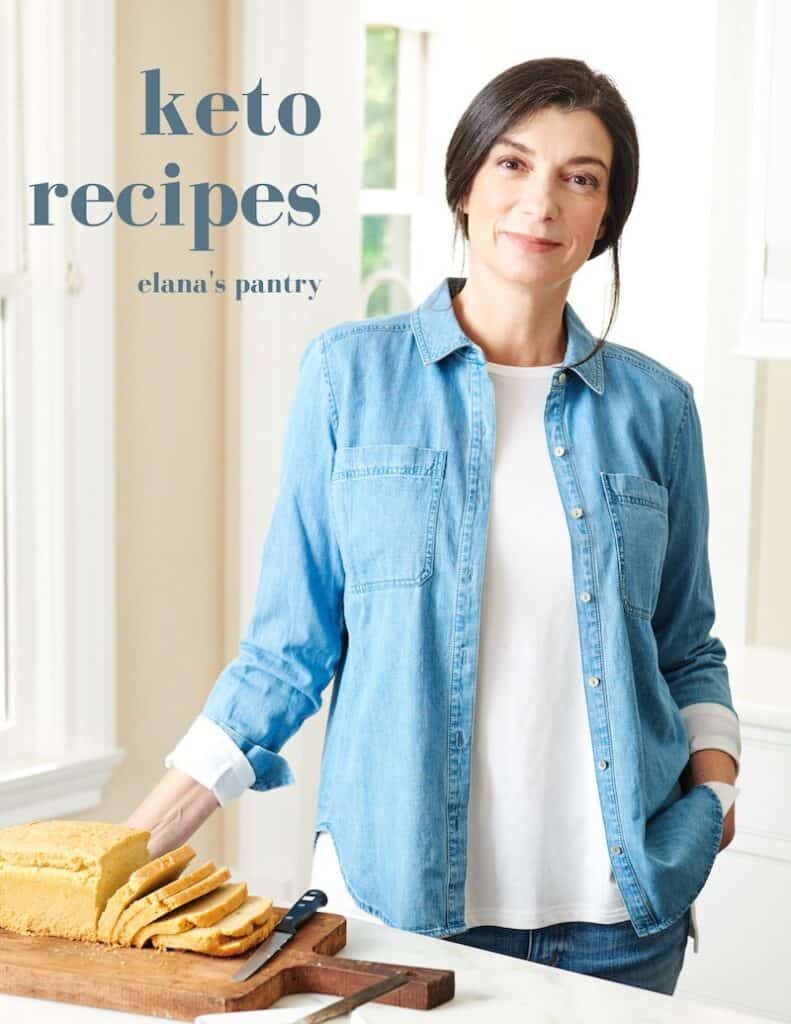 Get My Keto Recipes eBook
Free exclusive eBook, plus recipes and health tips, delivered to your inbox.
How to Strain Bone Broth
I use the same bowl, strainer, and funnel every time I make bone broth and these tools work like magic! I often use the same beef bones several times. I throw everything back in the pot and add more vinegar, salt, and water. These extra batches are not quite as strong but still very good.
How to Freeze Bone Broth in Mason Jars
If you're going to freeze your bone broth, do not fill the mason jars all the way to the top. Leave space for the broth to expand when it's frozen.
Easy Soup Recipes Made with Bone Broth
Here are some of my soup recipes that use bone broth:
This post is an oldie but goodie from the archives. I first shared this recipe in February 2017.