A piping hot bowl of this vegan Broccoli Soup is the perfect dish for today. Why? We're expecting a nice balmy high here in Boulder of 15 degrees, while we're buried in snow from yesterday's storm.
I was fortunate enough to spend yesterday, my Sunday, at a yoga class, and then hiking the gorgeous Mount Sanitas in the snow. As you can see, thus far, the new year is treating me well.
If you're looking for a healthy soothing recipe to help kick off your new year, this is it. Simple (this gluten free soup is made of a mere 5 ingredients), warming, and easy to digest, it's the perfectly healthy treat for cold winter days and nights. Serve it with a salad and you have a quick and easy dinner that the whole family can enjoy.
Broccoli Soup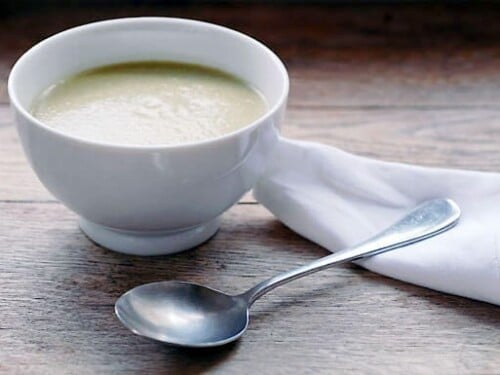 Print
Email
Pin Recipe
Instructions
Equipment
When looking for something warm and healthy to eat, I also like to make this Butternut Squash Soup and some of these other soups as well.
Here are some delicious looking soups from groovy bloggers:
–Broccoli, Garlic and Lemon Zest Soup (SCD) from Milk for the Morning Cake
-Broccoli and Arugula Soup from GOOP
–Mixed Mushroom and Veggie Soup from Gluten Free for Good