I have the best Homemade Eggnog Recipe for you!
But before we get started, let's discuss eggnog. It's such a funny food for a couple reasons.
Healthy Homemade Eggnog Recipe
First, if you eat healthy, you must be thinking, what's in the laundry list of ingredients in store bought eggnog?
What is Eggnog?
Second? You just have to wonder, what are the origins of this unique holiday drink and why is it called eggnog?
Simple Recipe for Eggnog
First things first. This is a super simple recipe!
As opposed to the crazy long ingredient lists of store bought eggnog, my recipe is made with seven ingredients total.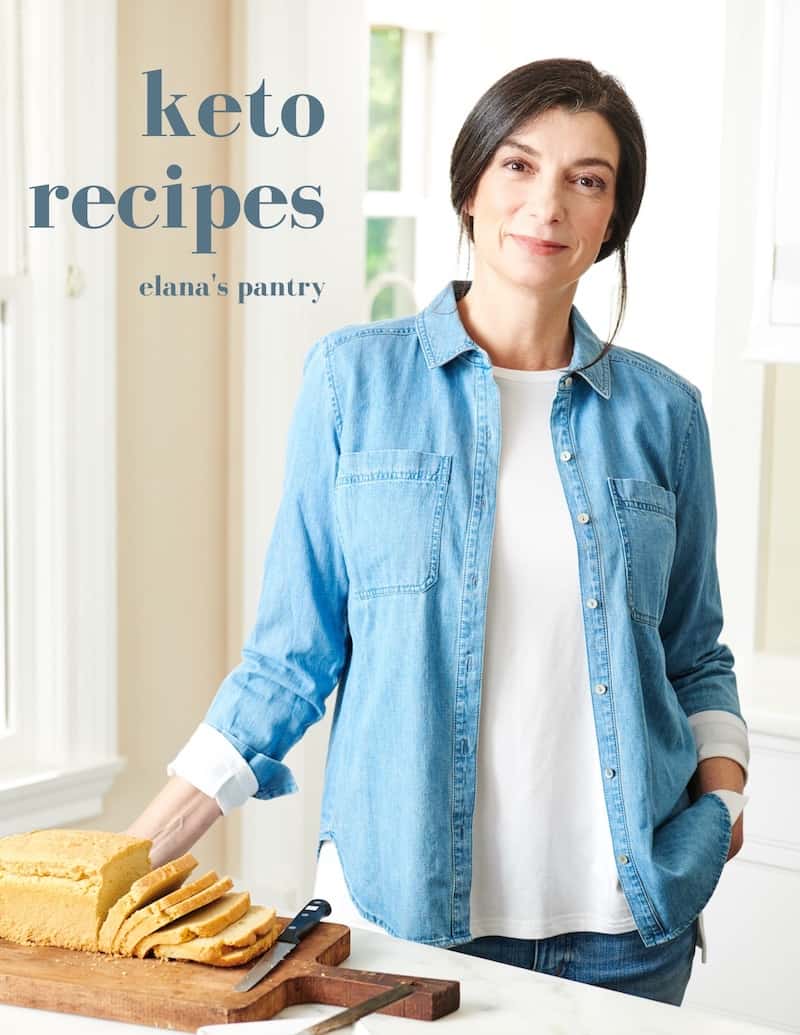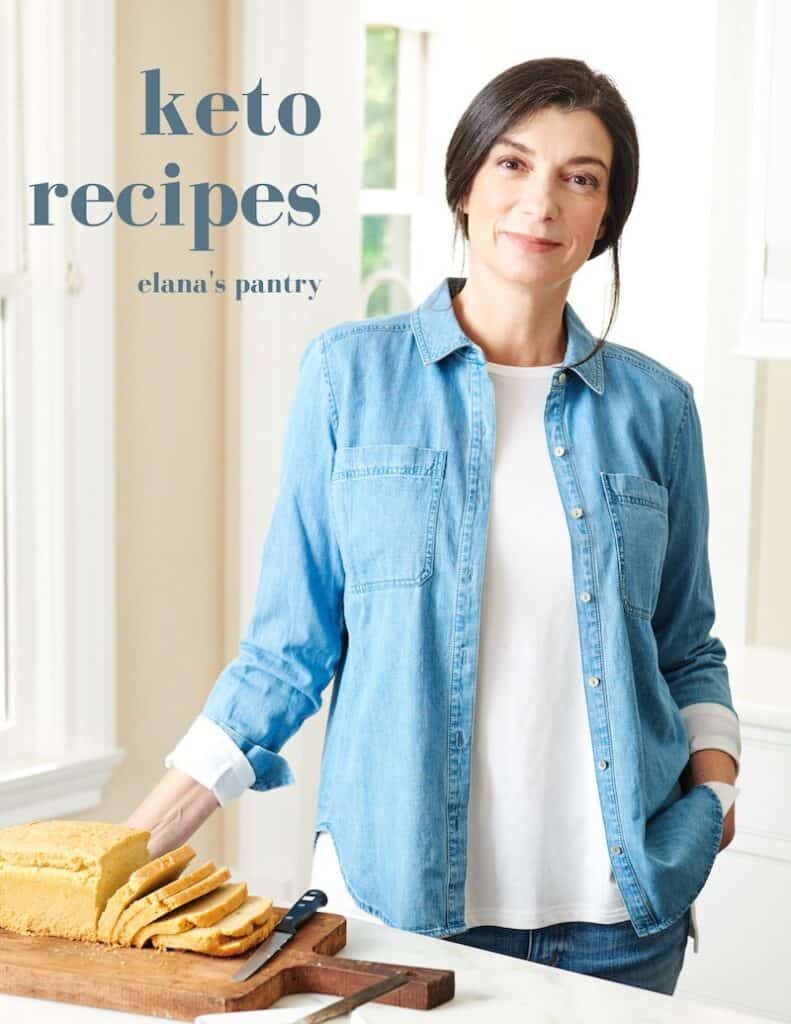 Get My Keto Recipes eBook
Free exclusive eBook, plus recipes and health tips, delivered to your inbox.
How to Make Eggnog?
All you need to make this easy eggnog recipe is heavy cream, eggs, nutmeg, vanilla stevia, and a touch of honey!
Homemade Eggnog Recipe
Print
Email
Pin Recipe
Instructions
Process for 45 seconds, then pulse in honey, nutmeg, and vanilla stevia

Pulse in salt if using

Mix whites into eggnog mixture with 3 quick pulses

Chill and serve
Easy Recipe for Eggnog
My easy recipe for eggnog is based on Alton Brown's.
Low Carb Eggnog Recipe
However, mine is low in sugar and high in fat which makes it the perfect holiday treat if you're following a Keto Diet.
Keto Eggnog Recipe
Yes! Made with a base of heavy cream, and just a touch of sweetener, it's keto eggnog.
Tips for How to Make Homemade Eggnog
If you want to make this eggnog recipe bright yellow, add ⅛ teaspoon of turmeric.
While the color is stunning, the nutritional benefits of turmeric are unparalleled.
This super spice has numerous health benefits including detoxification of the liver.
The batch I made for the photograph above does not have turmeric in it.
The froth in the eggnog in the photo is from the foamy egg whites on top.
Homemade Recipe for Eggnog
I've made this homemade eggnog recipe both with and without salt.
There is no denying that I am a salt-a-holic –which works really well for me given that my blood pressure is low.
I think it tastes much better with salt, you might find though, that you prefer this eggnog without salt.
Why Is It Called Eggnog?
I remember, back when the boys were in grade school, discussing the etymology (i.e., derivation) of the word "eggnog."
According to Wikipedia, the drink may have originated in England, and it's possible that it developed from a drink called "posset," a beverage made of hot milk.
Eggnog's second syllable, "nog," seems to have come from the word "noggin" which is from 16th century English and appears to mean "small cup or mug."
Nutrition Information
Whether it's eggnog or any other recipe, you know I don't like turning eating into a mathematical exercise!
That's why I don't use nutrition information, I just eat healthy and low carb.
If you need nutrition information, hop on over to myfitnesspal.com. I discuss this subject a bit more in a post called Nutrition Information.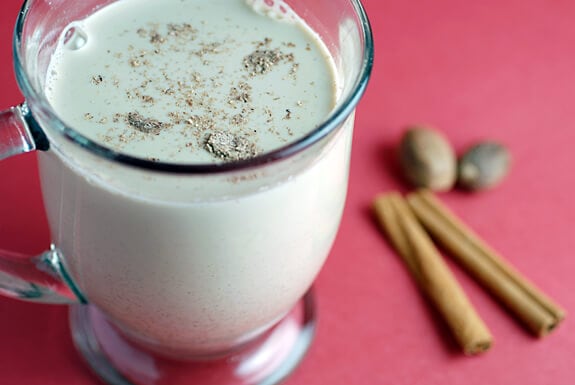 Vegan Eggnog Recipe
My eggnog recipe above contains raw eggs.
If you're concerned check out my Vegan Eggnog recipe!
Yes, it's an egg-free, dairy-free eggnog made with an almond milk base.
For me raw eggs are not a problem, I've been feasting on raw eggs since I was a child, when I made the toll house cookie recipe almost every day after school.
I haven't ever had an issue with raw eggs, in fact, sometimes I wonder if I tolerate raw eggs better than cooked eggs.
Dairy Free Eggnog Recipe
If you're wondering how to make dairy free eggnog you're in luck because my Vegan Eggnog is not only egg free, it's dairy free as well.
Eggnog Recipes: Non Alcoholic
Both of my eggnog recipes are non alcoholic.
What Kind of Alcohol Goes Best with Eggnog?
But, if you need to know what kind of alcohol goes best with my homemade eggnog recipes, here are a couple of suggestions:
Healthy Hot Drinks
And here are some of my favorite hot drinks for winter or any time of year!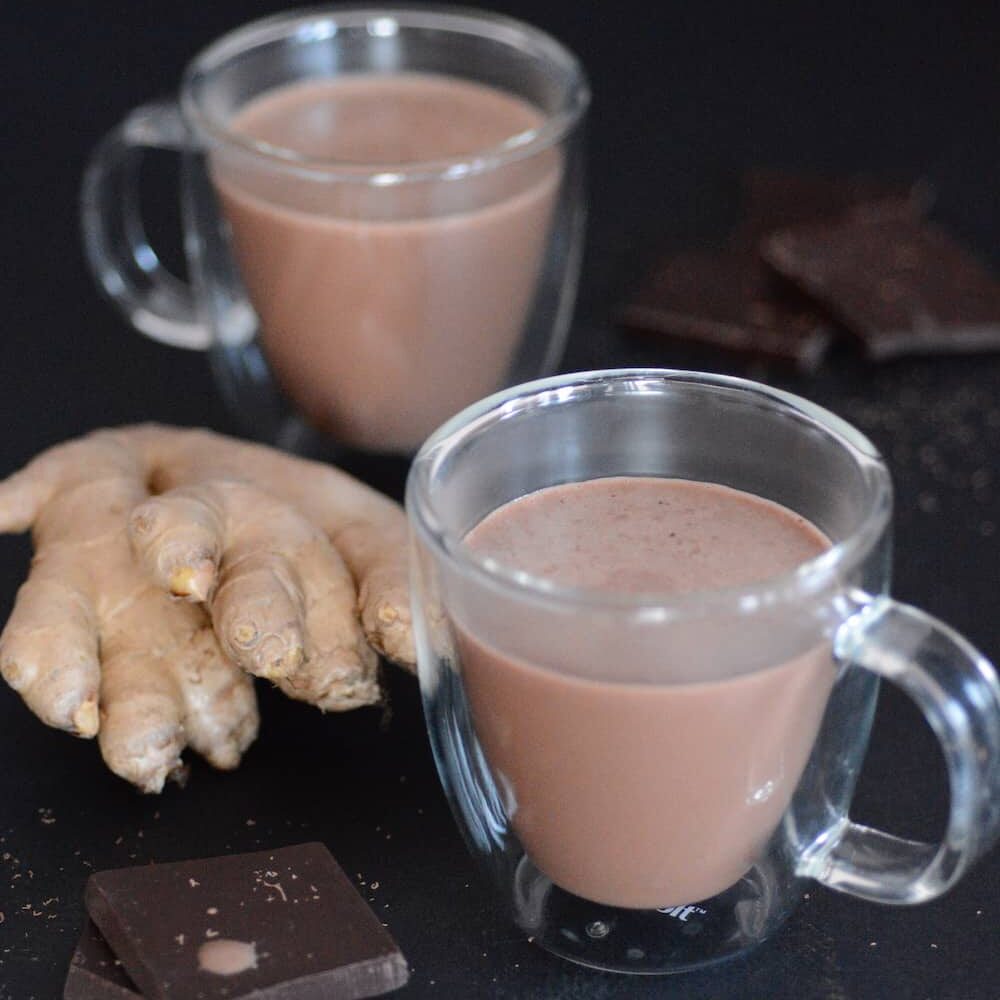 Recipe for Hot Chocolate with Ginger
My Recipe for Homemade Hot Chocolate with Ginger is a great way to indulge over the holidays and all winter long!
This super low carb recipe is made with a base of coconut milk and 85% dark chocolate.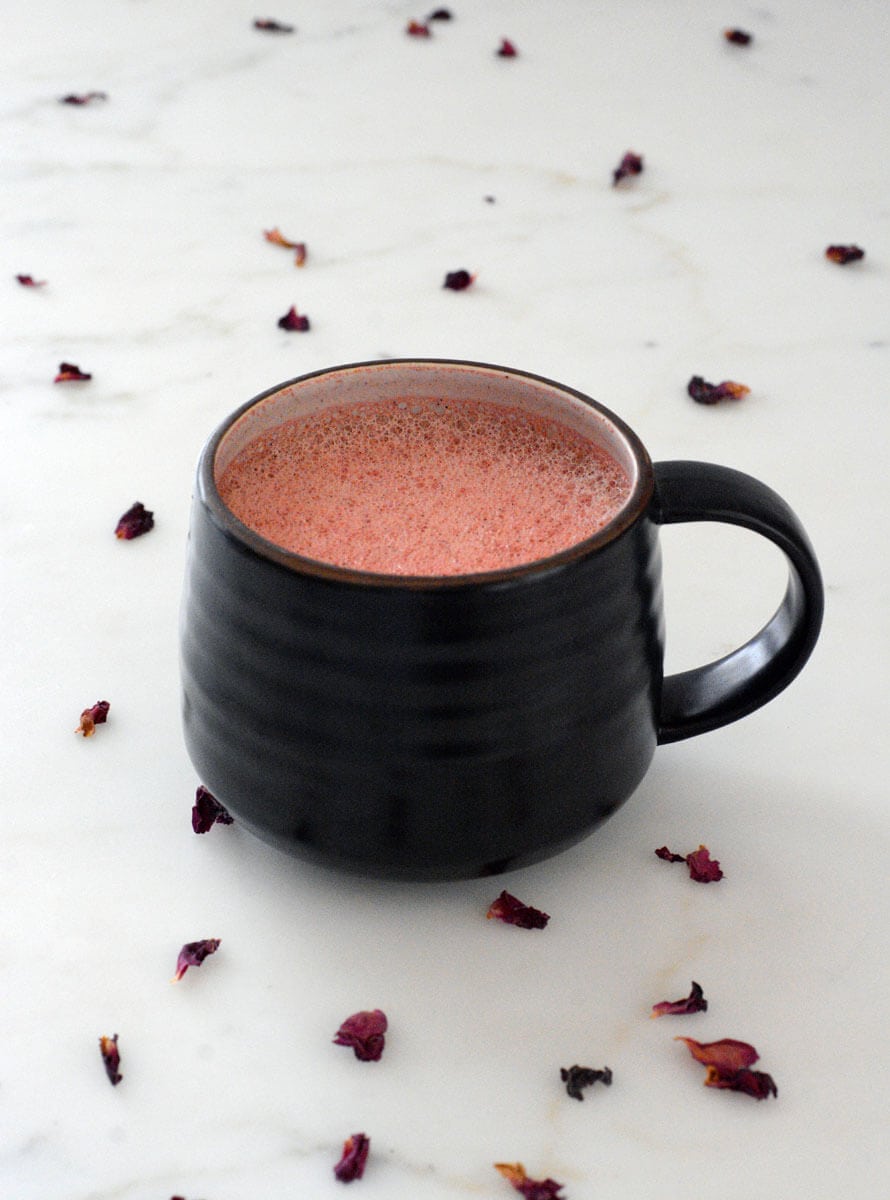 Healthy Rose Quartz Latte Recipe
My Rose Quartz Latte is made with a secret ingredient that helps improve circulation.
And it's as tasty as it is beautiful.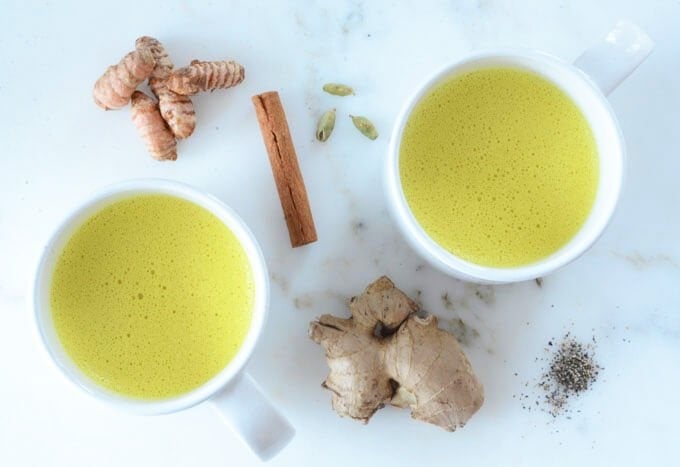 Keto Golden Turmeric Latte Recipe
This Keto Golden Turmeric Latte is as good as it gets –healthy and delicious.
What could be better than a drink that increases brain function?!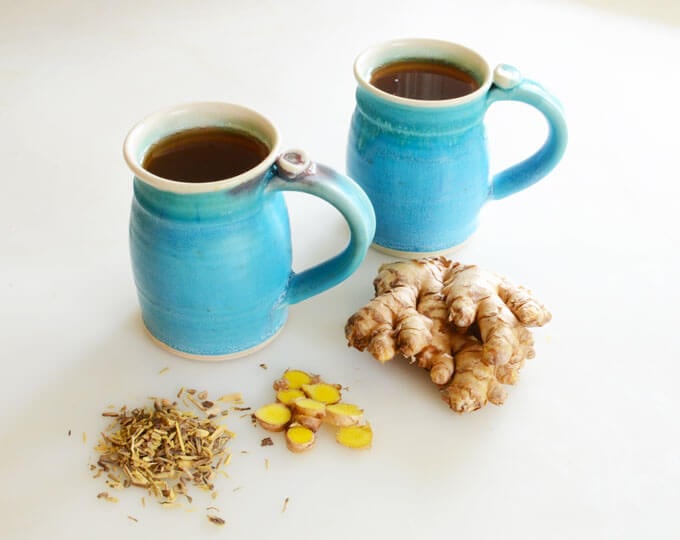 Healing Ginger Tea with Licorice Root for a Sore Throat
I've been giving the boys my Ginger Tea with Licorice Root recipe since they were toddlers.
Now they call me to whip up a batch when they're on the way home from the airport.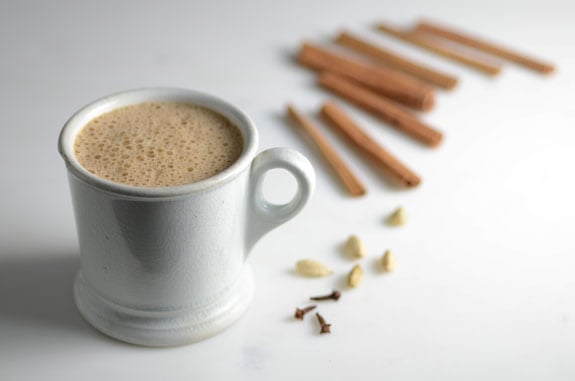 Chai Latte Breakfast Drink
My fan favorite Chai Latte has been shared by readers over twenty five thousand times.
I make this warm comforting breakfast drink recipe with eggs and coconut oil, then sweeten it with a single date.
It also contains a bunch of anti-inflammatory spices that give it great flavor!
Best Drink Recipes
These are a few of my favorite drinks.
Is there anything you're looking for that you didn't find here?
Leave a comment and let me know! This post is an oldie but goodie from the archives. I first published this Homemade Eggnog Recipe in 2014.