My Gluten Free Snickerdoodles made with low carb almond flour and antioxidant-rich cinnamon are a super healthy cookie.
Gluten Free Snickerdoodles
While Gluten Free Snickerdoodles are great for the holidays, we love making them all year long.
Why? Because the healthy low carb ingredients in this recipe won't spike your blood sugar.
Snickerdoodles are Gluten Free?
Better yet? These cookies are so good you won't ever know they're gluten free.
Cookie Recipes with Cinnamon
On top of that, cinnamon is a fantastic blood sugar stabilizer.
This makes Gluten Free Snickerdoodles perfect if you're following a Low Carb Diet to control your glucose levels.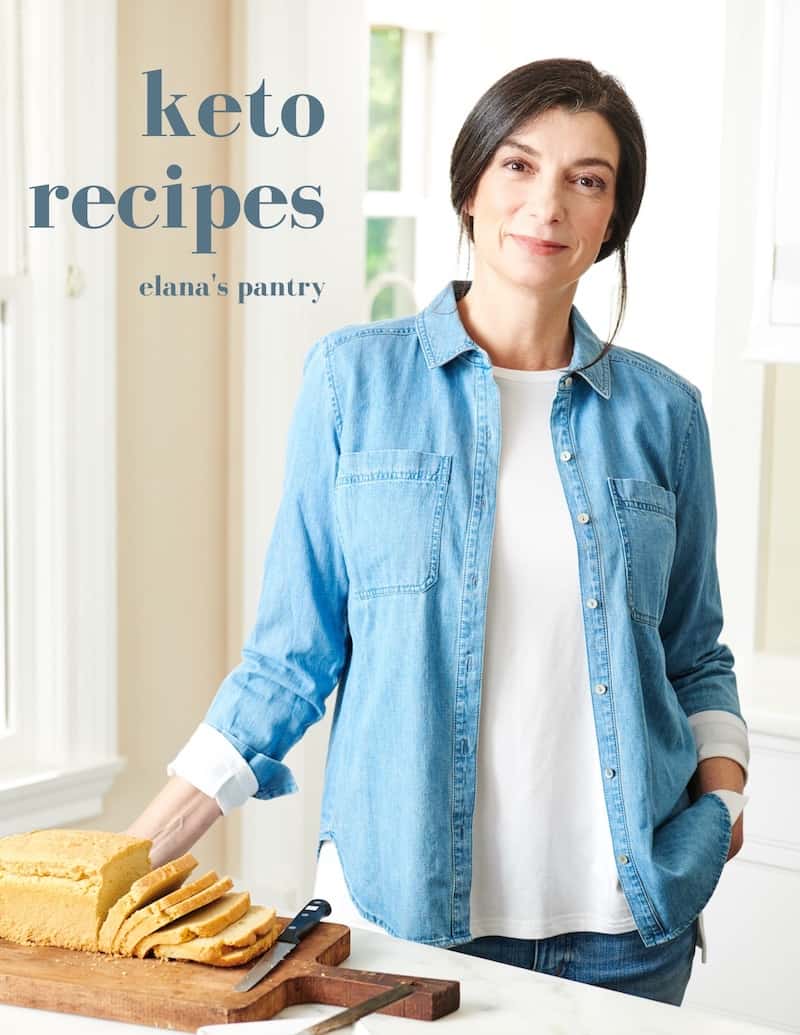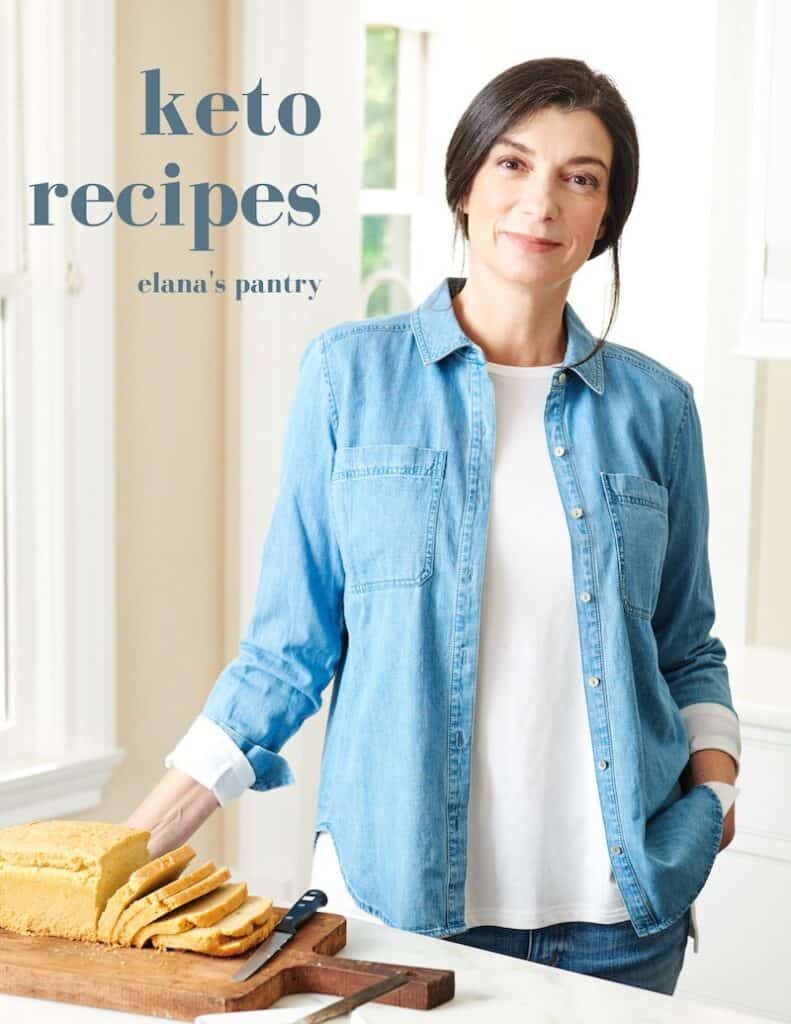 Get My Keto Recipes eBook
Free exclusive eBook, plus recipes and health tips, delivered to your inbox.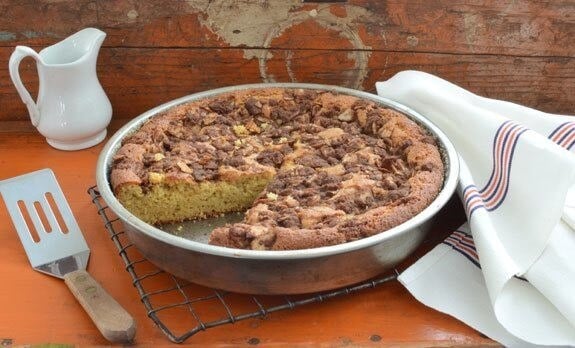 Looking for more cinnamon desserts? Check out my Cinnamon Coffee Cake.
For now though, here's my Gluten Free Snickerdoodles recipe!
Gluten Free Snickerdoodles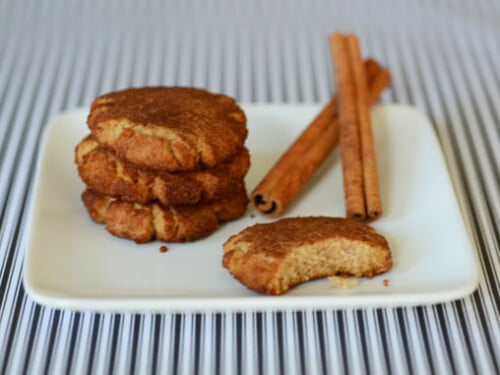 Print
Email
Pin Recipe
Instructions
In a

food processor

, combine almond flour, salt, baking soda, and cinnamon

Pulse in shortening and honey

Scoop 1 tablespoon of dough, and roll into a ball

Briefly dip ball in a small bowl of water

Roll wet ball in coconut sugar and cinnamon to coat

Flatten ball with palm of your hand

Bake at 350°F for 7-9 minutes

Cool and serve
Easy Snickerdoodles Recipe
This easy snickerdoodles recipe is made with only eight healthy ingredients.
What are Snickerdoodles?
Here's what Wikipedia has to say about this classic cookie:
A snickerdoodle is a type of cookie made with butter or oil, sugar, and flour rolled in cinnamon sugar. Snickerdoodles are characterized by a cracked surface and can be crisp or soft depending on preference.
Vegan Snickerdoodles Recipe
My Gluten Free Snickerdoodles are dairy-free and made without butter, wheat flour, and eggs.
If you would like to make vegan snickerdoodles, use agave instead of honey in this easy recipe.
Snickerdoodles Recipe without Cream of Tartar
Many of you may not have cream of tartar in your pantry. Not a problem! My Snickerdoodles don't contain cream of tartar.
Eggless Cookie Recipes
Like ninety-nine percent of my cookie recipes, my Snickerdoodles are eggless.
Doesn't matter whether you follow an Egg Free Diet, or simply like to snack on raw cookie dough, you're safe with my cookie recipes that don't contain eggs.
Cookie Recipes for Dairy Free Diet
You can also add dairy free to the list of what these Snickerdoodles offer.
Cookie Recipes with Almond Flour
The below cookie recipes are all made with almond flour and are family favorites
They're perfect for the holidays but just as good for every day!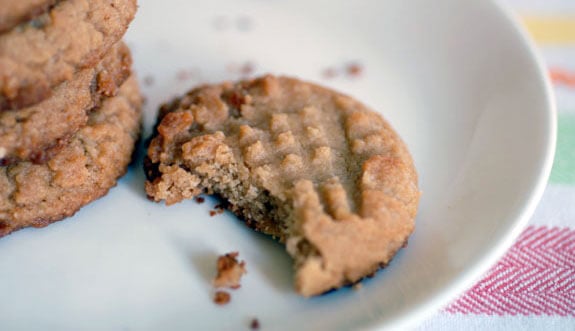 Easy Peanut Butter Cookie Recipe with Almond Flour
My Peanut Butter Cookies with Almond Flour are made with seven simple ingredients.
All you need to make them is almond flour, peanut butter, honey, shortening, vanilla, salt, and baking soda. They're a staple in our home.
Pecan Shortbread Recipe
Looking for a cookie with pecans? Look no further than my fan favorite Pecan Shortbread Cookies.
These melt in your mouth cookies are made with seven ingredients total, including the salt and baking soda.
The almond flour base keeps this dessert low carb.
They're the perfect holiday cookies, but so good we make 'em all year round.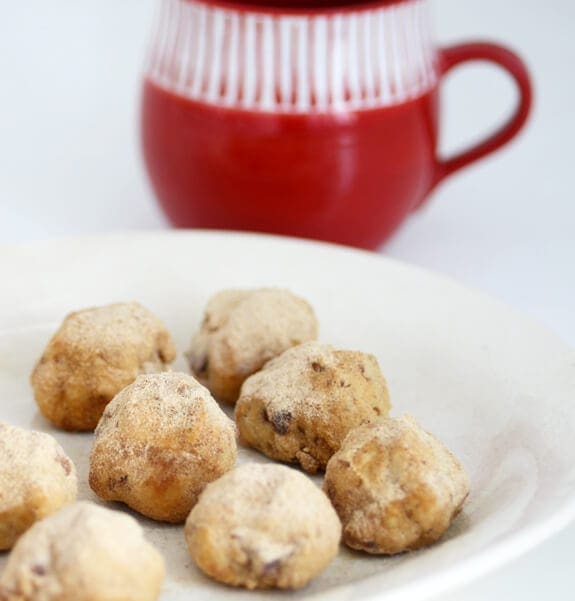 Mexican Wedding Cookies Recipe
Mexican Wedding Cookies have been one of my favorite desserts for as long as I can remember.
They're also known as:
Italian Wedding Cookies
Russian Tea Cookies
Spanish Butterballs
Snowballs
This cookie is so incredible it can be enjoyed at every celebration –but did you know they're one of the most common Christmas cookies?
This is another healthy cookie made with an almond flour base that my boys loved growing up!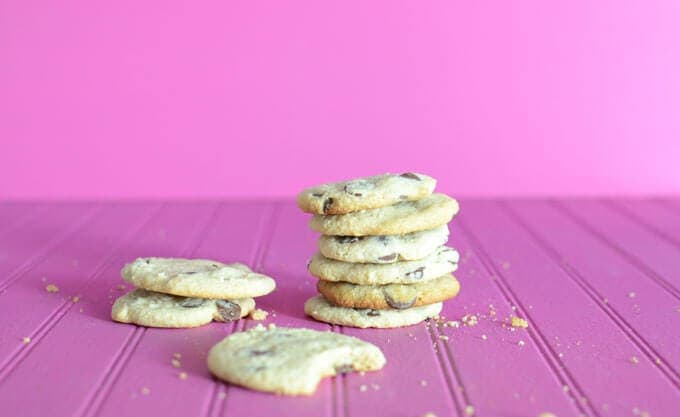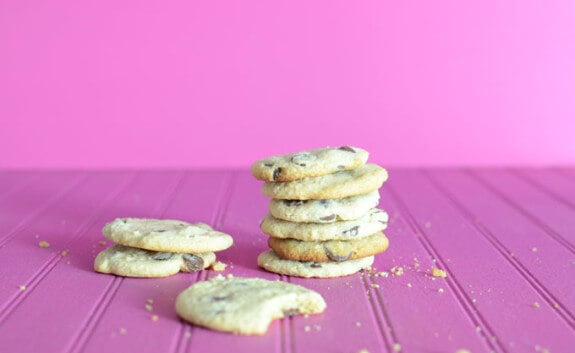 Best Chocolate Chip Cookies Recipe
These are my husband's favorite Chocolate Chip Cookies. With seven healthy ingredients they could not be easier to make.
Enjoy them plain or go decadent with some Vegan Ice Cream stuffed between two cookies for a healthy Ice Cream Sandwich.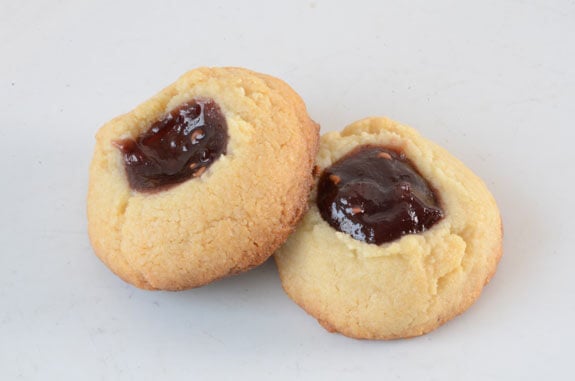 Raspberry Thumbprint Cookies Recipe
Love Raspberry Thumbprint Cookies, but not all the sugar in the raspberry jam? My version uses an incredible fruit sweetened jam.
I searched for this amazing product when the boys were little so they could have jam that was not a sugar bomb!
Healthy Cookie Recipes
Not only are all of the cookie recipes on my site healthy, they're also gluten free!
What's your favorite cookie recipe? Leave a comment and let me know.
This Snickerdoodles recipe is an oldie but goodie from the archives. I first shared it in 2013.