Hello Mark's Daily Apple readers! Be sure to check out my Paleo Bread recipe.
This gluten-free bread recipe is perfect for sandwiches. Made with 7 ingredients –almond flour, arrowroot, flax, eggs, baking soda, salt, and vinegar– it's also super easy to make! If you're feeling a bit lazy this gluten-free bread is great to have around for an easy dinner, or what we call "sandwich night." Just slice and toast this delicious bread, then put it out with organic turkey slices, romaine lettuce, sliced tomatoes, dijon mustard, primal kitchen mayo, and (if you can eat dairy) sliced cheese. Serve the sandwich fixings along with a big tossed green salad and dinner has practically made itself.
We also serve this easy gluten-free bread recipe toasted and spread with my homemade goat cheese, or dipped in olive oil.
Bread 2.0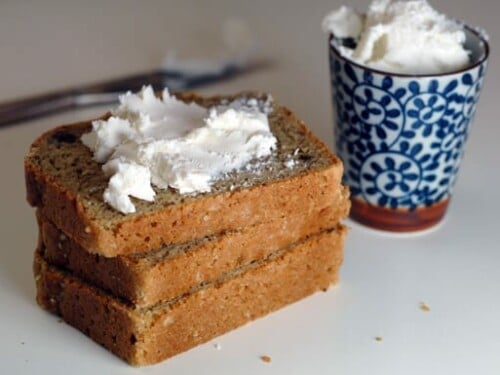 Print
Email
Pin Recipe
To store this bread, wrap in a paper towel, seal in a plastic bag, and refrigerate for up to 1 week.
I hope you enjoy this quick and easy bread! It's full of fiber (from the almond flour and flaxmeal). I call it "Gluten Free Bread 2.0" because it is the second gluten-free bread recipe I've created for this site. The first gluten free bread recipe was my Simple Bread, that easy bread recipe has only 6 ingredients!
This loaf yields a medium size slice, not as big as a regular slice, though is very filling, so I slice it thinly, as not to overload on bread. I use this magic line loaf pan for many of my bread recipes –it distributes the heat evenly and bakes the bread through, which is not always easy when baking with almond flour which tends to be rather moist.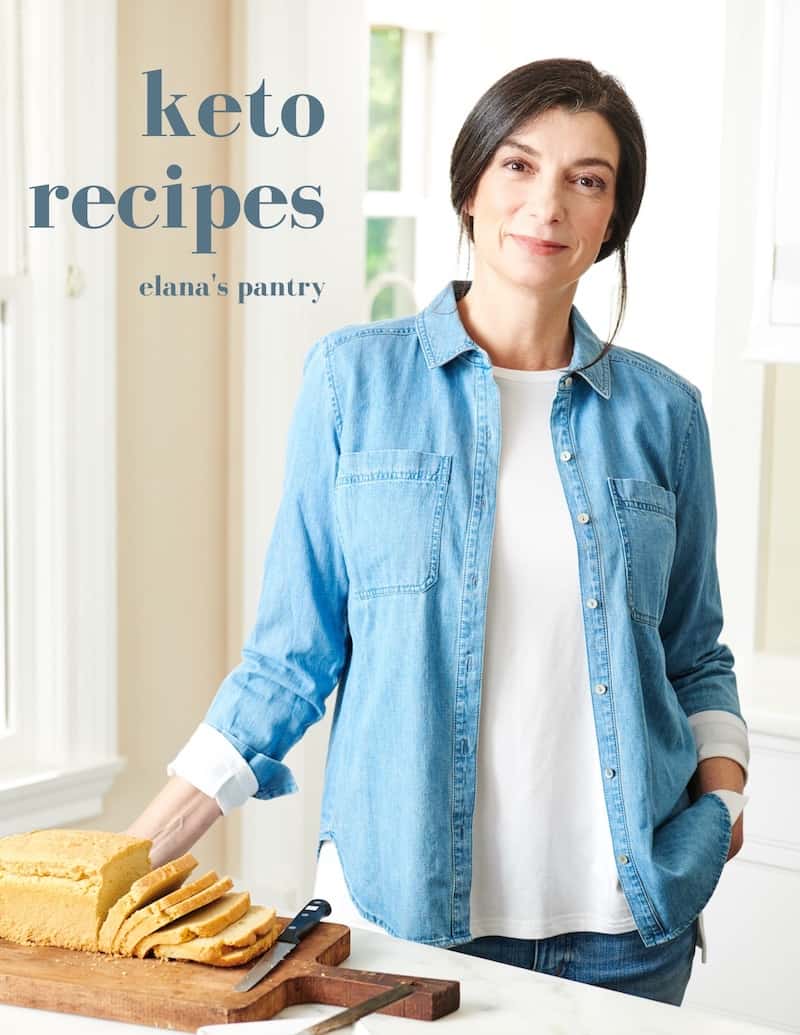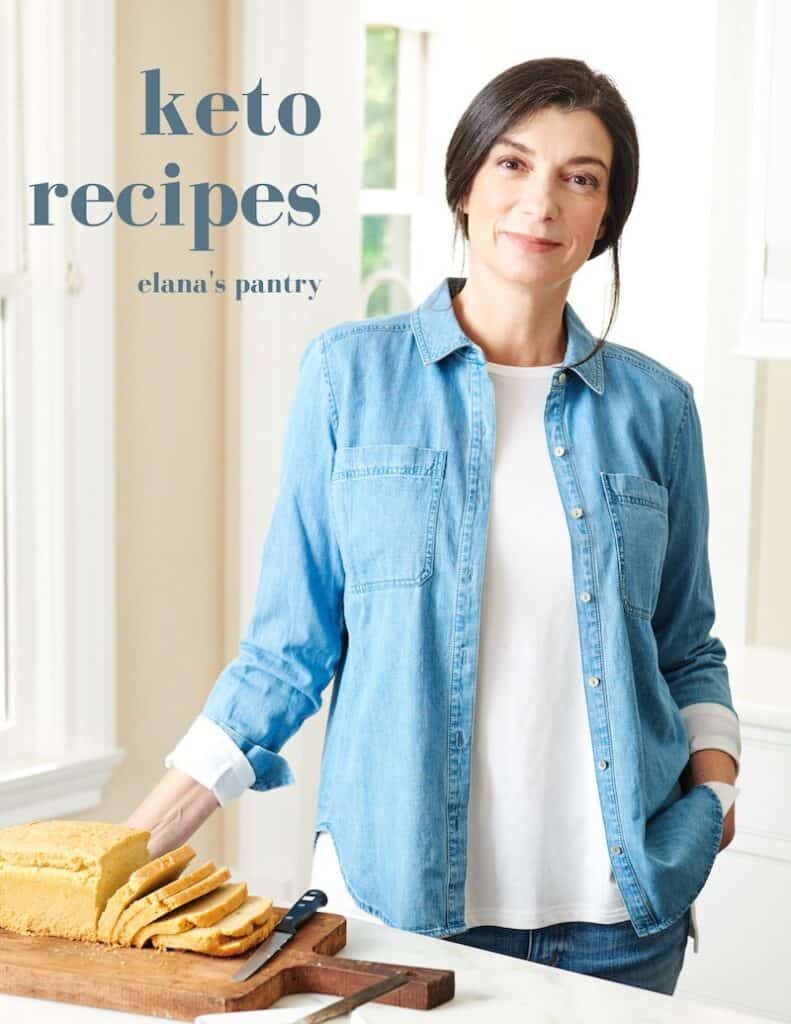 Get My Keto Recipes eBook
Free exclusive eBook, plus recipes and health tips, delivered to your inbox.
When not using this easy gluten-free bread recipe for sandwiches, one of my favorite ways to serve it is toasted with one of these easy paleo soup recipes: