Arugula. Cucumbers. Olive Oil. Lemon. Salt. What could be easier?! I like to make this super healthy, yet simple salad for festive meals such as Rosh Hashanah, Yom Kippur Breakfast or Passover Seder. I also will serve it on a Friday night when we're having an easy, casual dinner firing up some burgers on the backyard grill.
Arugula Cucumber Salad with Lemon Dressing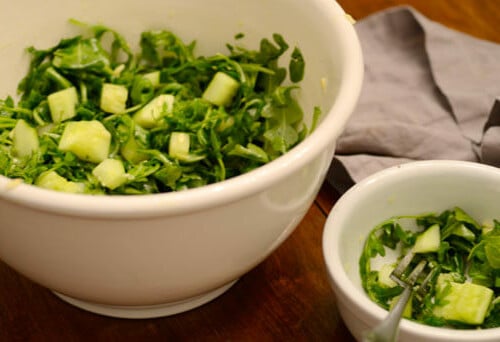 Print
Email
Pin Recipe
Ingredients
5

ounces

arugula

3

medium cucumbers,

peeled and quartered horizontally, then cut into cut ½" pieces

2

tablespoons

olive oil

1

tablespoon

lemon juice

⅛

teaspoon

celtic sea salt
I made this salad during one of our first dinners in our new house. My husband ran out to the grocery store to pick up meat and arugula for dinner while I wrangled 12 teenagers and worked on a couple of magazine deadlines. He travels quite a bit and is not home a lot, but when he's in around he's the best dad in town.
As we ate our very tasty dinner (he grilled the meat, he's much better at it than I am), I enjoyed the beautiful tableau before me. The white dishes against the old wooden table with neutral linen napkins was really working for the aesthetic section of my brain. And while I'm no food stylist (I only wish I had the talent of Kelly, Danielle and Stacy) I thought this setting looked lovely, and because of that I made sure to capture the moment after we had finished our meal.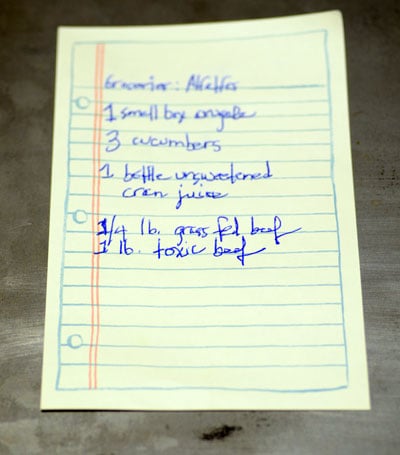 Earlier in the evening I had made a grocery list for my dear hubby, which I want to share with you.
I think it's really funny when everyone assumes my entire family eats as healthy as I do. My husband is far from gluten-free, and my teenagers are beyond organic –as in they don't really bother with it anymore. So sad.
In any event, here is a photo of the piece of paper I sent to the store with my husband. The boys did not eat with us. I had the 1/4 pound of grass fed beef, and my husband had a pound of the "other" beef as he does not care for the taste of grass fed. We had a good giggle about the wording on list as I over-seasoned my burger (I don't like the taste of meat period), but that's another story entirely.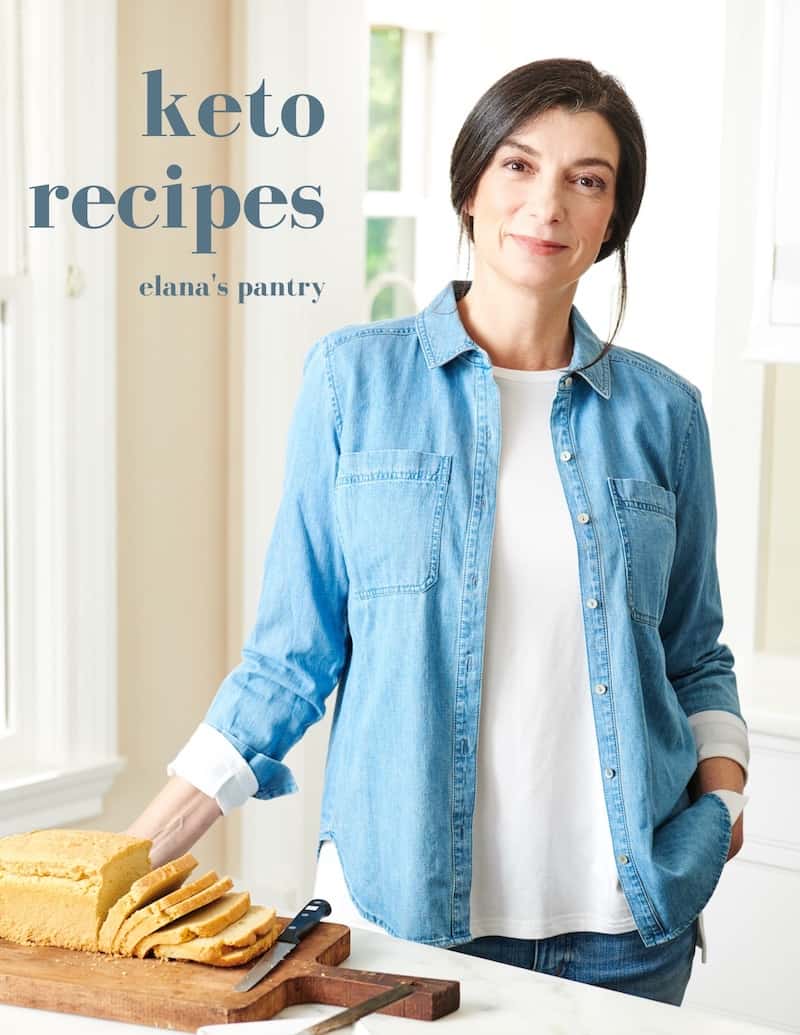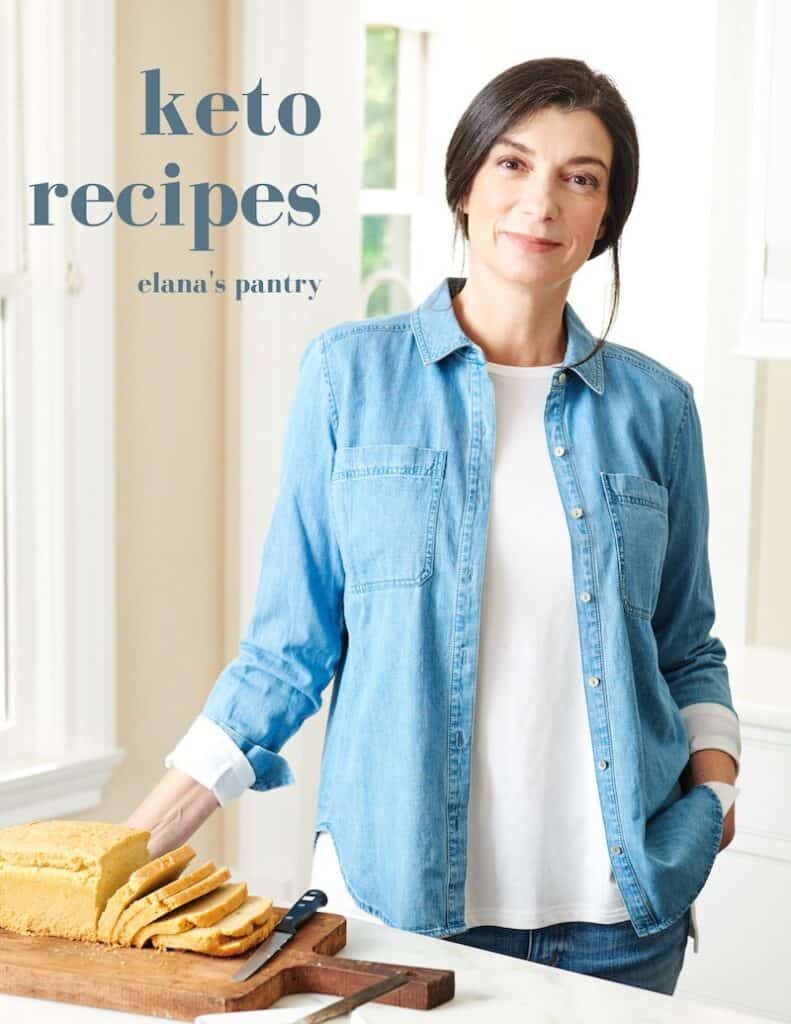 Get My Keto Recipes eBook
Free exclusive eBook, plus recipes and health tips, delivered to your inbox.
Here are some of my other salad recipes: