I have a bit of an obsession with making healthy gluten-free cake pops. If you too are a cake pop fan you're in luck. My quest has continued and I've now created these adorable Valentine's Day Cake Pops.
Valentine's Day Cake Pops 2 Ways
I've used both dark chocolate and white chocolate to make these Valentine's Cake Pops. If you're watching your carb intake the dark chocolate version is perfect for you. You may also want to check out my Low-Carb Diet page since it has so many easy recipes that will fit your eating plan. Adults and children love my low-carb cake pops! I make this easy gluten-free cake pop recipe with white chocolate for my boys and they go absolutely gaga for 'em!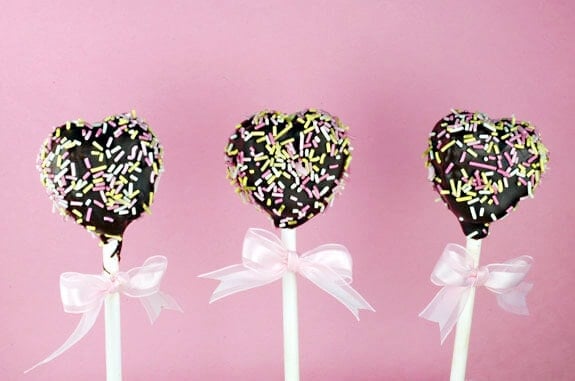 Easy Cake Pops Recipe
For these cake pops, I've omitted the jam or frosting in the filling that's typically found in other cake pop recipes. Since I use healthy almond flour in this recipe, the cake is moist enough to hold the cake pop filling together without any jam or frosting to bind it.