Paleo Pumpkin Cranberry Granola makes a great grain-free breakfast or healthy snack. This festive fall granola recipe is made with just 8 ingredients –almonds, macadamia nuts, pumpkin seeds, cranberries, pumpkin puree, cinnamon, and a touch of honey, and it is darn delicious!
This Paleo Pumpkin Cranberry Granola recipe calls for a 10 hour baking time at 170° –that is not a typo. Baking low and slow, rather than at a high temperature for a shorter time preserves more of the live (or raw) enzymes in a food. Technically, for a food to be raw, it needs to be cooked at 118° or less. However, cooking just above that temperature still preserves more nutrients than cooking at 350°. If you do decide you want to cook this fast and high, feel free. I would recommend starting at around 250° degrees for somewhere in the neighborhood of 1-3 hours, though I haven't tried that, so I'm not sure what the baking time would be.
You can also experiment with this Paleo Pumpkin Cranberry Granola recipe and make it in a dehydrator. I don't have one, as in my opinion they take up too much cabinet space. If you use that method, please stop back by and leave a comment to let us know how it goes!
To make this a low-carb granola recipe that works as a special treat for the Keto Diet, simply leave out the dried cranberries. Or if you want to buy your own keto cereal, try our all-time favorite Magic Spoon.
Paleo Pumpkin Cranberry Granola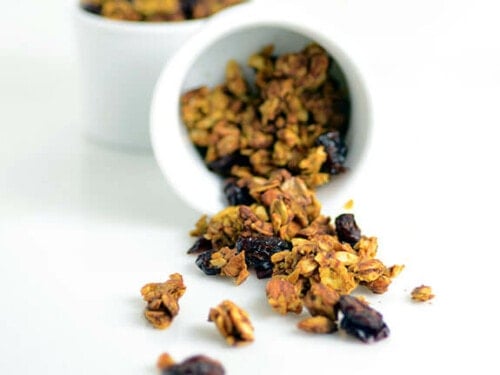 Print
Email
Pin Recipe
Instructions
Cover with water and soak overnight

Drain and rinse the nuts and seeds, discarding soaking water

Pulse until coarsely chopped almost to the consistency of granola

Very briefly pulse in pumpkin puree, honey, cinnamon, and salt

Bake at 170°F for 10 hours, then leave in oven with temperature off, but light on, until crispy

Remove from oven and stir in dried cranberries
Total Time
18

hours
15

minutes
In other news, lately I've received a veritable deluge of substitution questions. I wish I had the time to try every permutation of every recipe, with every ingredient! However, unfortunately, I do not. The only way I can know if a recipe will work with the substitution of a different ingredient is to test it. I don't know the answers intuitively, although it seems like I should! That's the fun of recipe creation, the only way to know if something works is to test it for yourself.
I often test the recipes that I post on this site a dozen times, sometimes more. After I perfect them I pay someone else to test them again, to make sure they work for someone other than me! You get the idea. It is a long process to make a recipe for you, and I do it for no charge. So please, understand that I cannot test your substitution questions, nor can I afford to provide nutrition information for free recipes. If you'd like that, check out My Fitness Pal. And please be sure if you try a new formula to stop back by and leave a comment on the recipe you re-jiggered to let us know if it worked!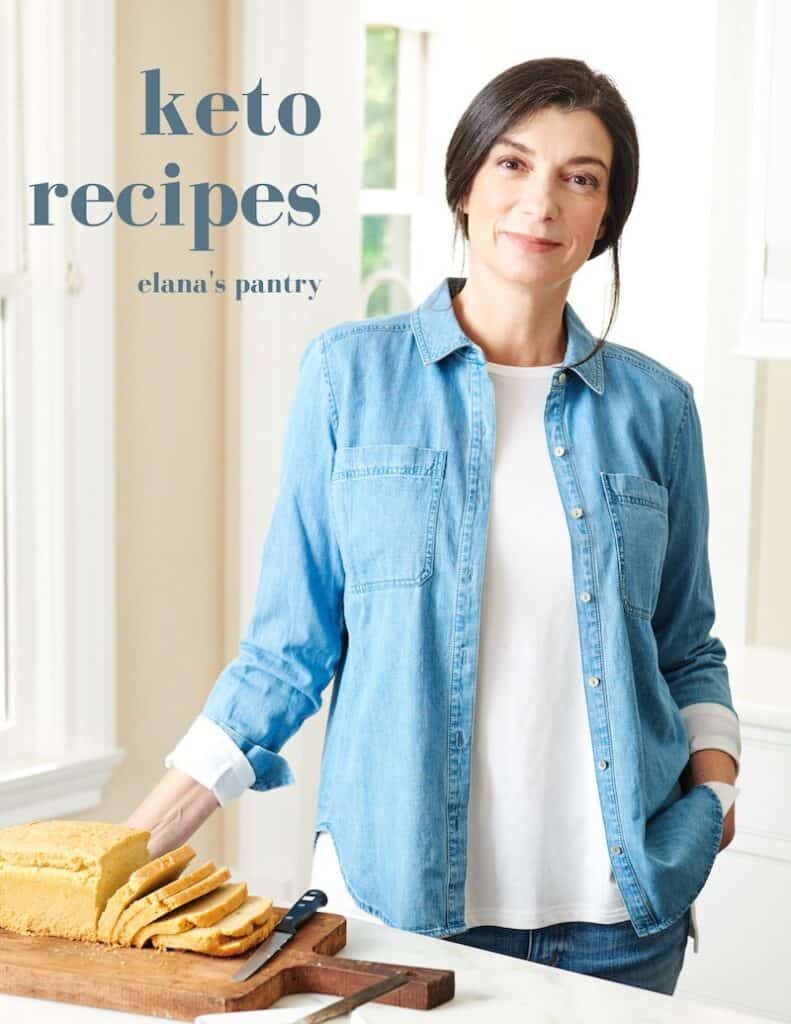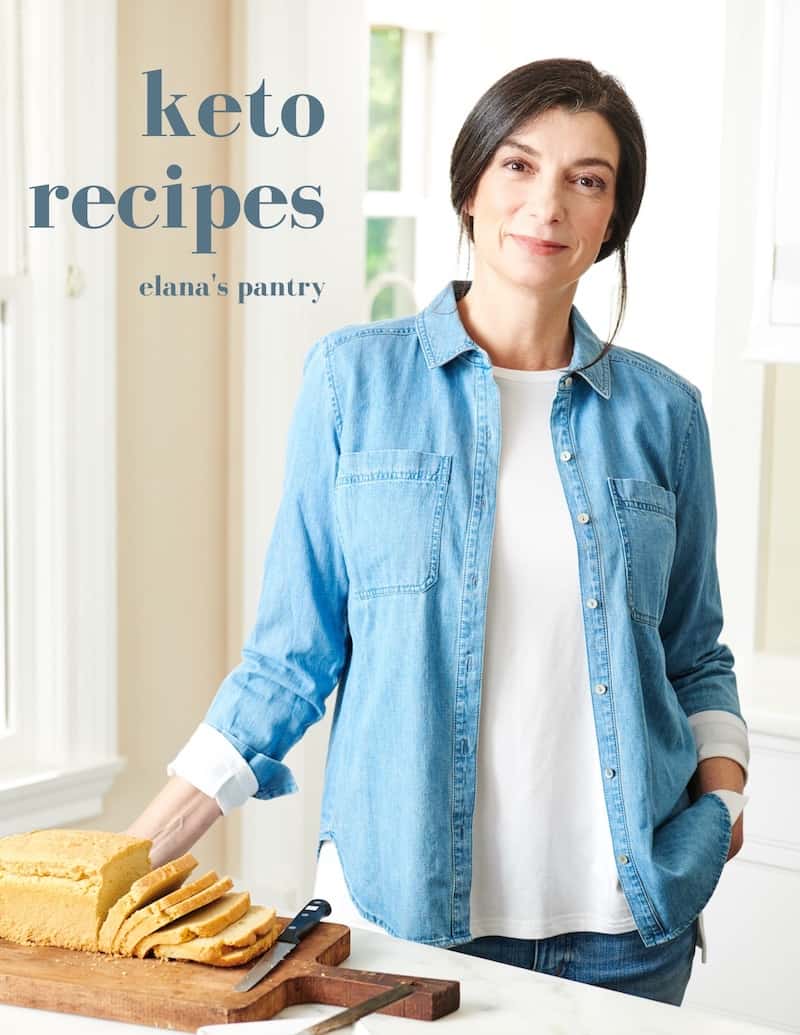 Get My Keto Recipes eBook
Free exclusive eBook, plus recipes and health tips, delivered to your inbox.
I did in fact, test this Paleo Pumpkin Cranberry Granola recipe a couple of different ways and I can report that it is fantastic with anywhere from 2 to 4 tablespoons of honey. Adjust the amount of this sweetener according to your palate. If you're craving a crunchy, healthy snack you'll love it! I also tested it with both freshly baked and canned pumpkin. I prefer it with the freshly baked, but it still tastes quite nice with the canned pumpkin.
If you are looking for easy breakfast recipes or healthy snack ideas I've got you covered with this Paleo Pumpkin Cranberry Granola recipe.
Here are some of my other easy paleo breakfast recipes: