Refreshingly hydrating and good for every season, my Healthy Easy Recipe for Kombucha Mocktails will brighten up your celebrations in a fun, fresh way.
Healthy Easy Recipe for Kombucha Mocktail
I use kombucha as a primary ingredient to give my non alcoholic drinks a more sophisticated flavor profile and provide gut-healthy probiotics.
Easy Hydration Drinks
Whether you're celebrating during the holidays, doing a cleanse for Dry January, or just want something fresh and sparkly to drink year round, my Kombucha Mocktail is the answer.
Simple Recipe for Kombucha Mocktail
This probiotic-infused elixir can be made in a variety of flavors –it's the mouthwatering mocktail of hydrating, healthy dreams! I hope you enjoy celebrating with it as much as we do.
Kombucha Mocktail
Print
Email
Pin Recipe
Instructions
Gently stir sparking water, kombucha, aloe vera, lime juice, bitters, and stevia in a pint mason jar
What is a Mocktail?
Wondering what is a mocktail? Mocktails use the same mixology methods as traditional cocktails sans alcohol and hit the spot when it comes to hydrating adults and kids.
Below you'll find information on my favorite mocktail ingredients, as well as how to create your very own mocktail bar.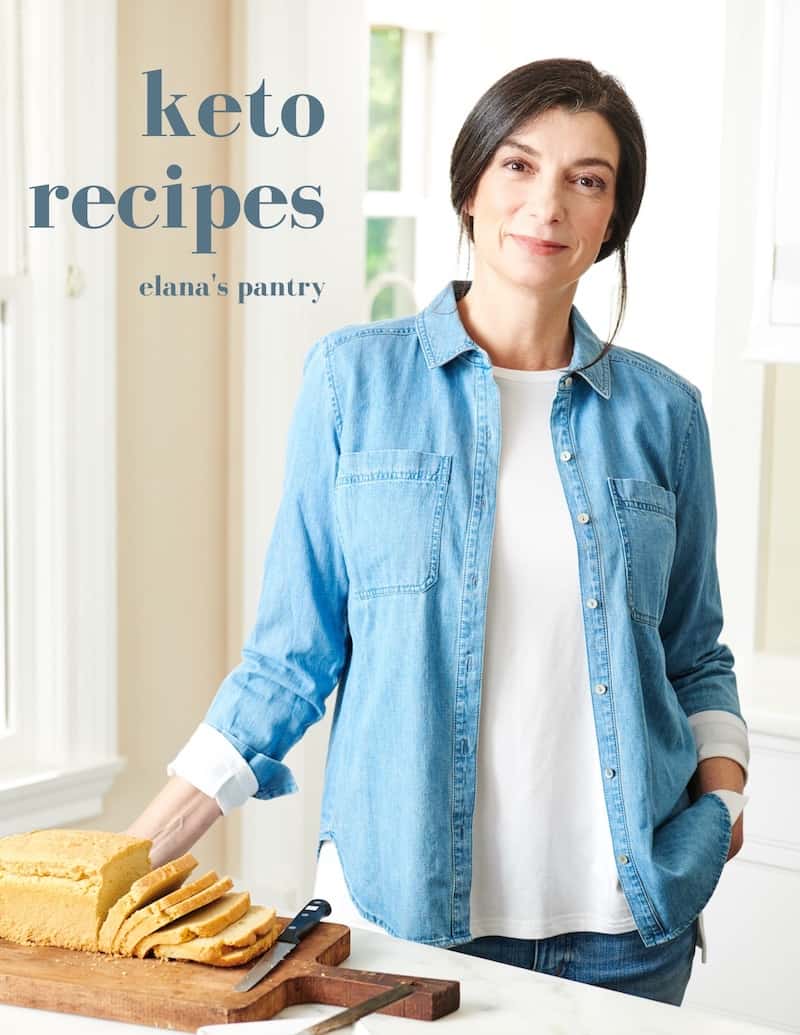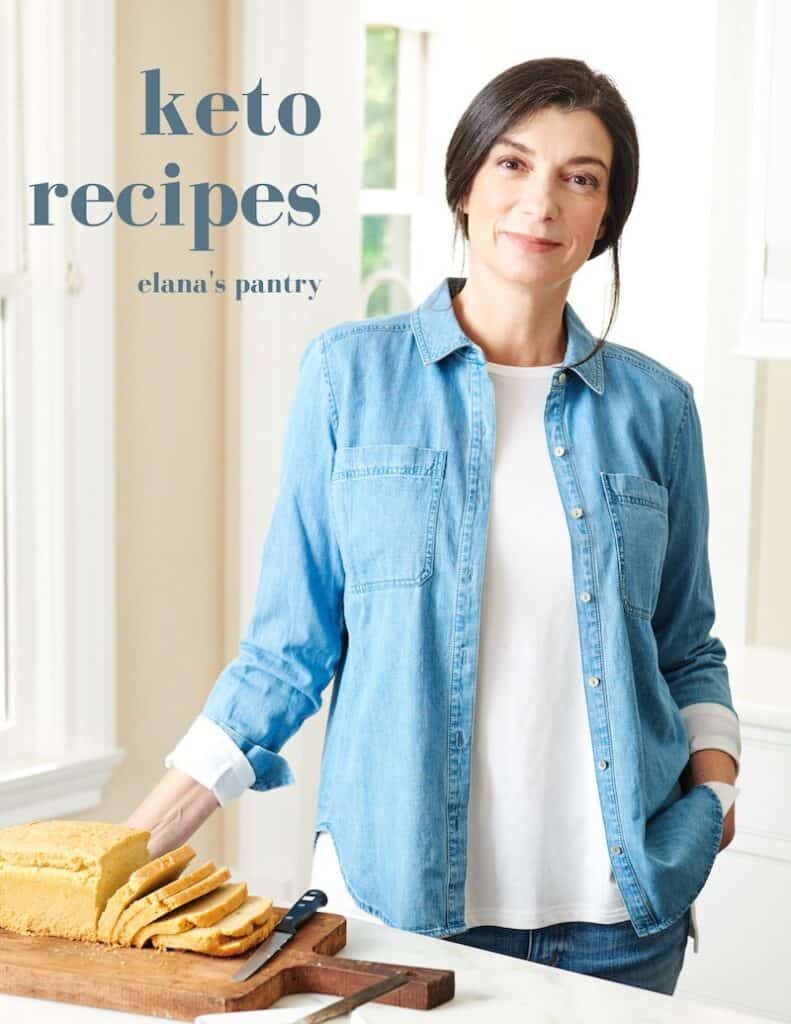 Get My Keto Recipes eBook
Free exclusive eBook, plus recipes and health tips, delivered to your inbox.
Is Kombucha Keto?
First ingredient in my mocktail recipes? Kombucha. It's like adding glitter to a drink in that it really makes the other flavors shine.
I'm often asked is kombucha keto? Not so much. With around 1 gram of carbohydrates per ounce, kombucha is a high carbohydrate source of energy.
In my mocktail recipe, I dilute the kombucha with sparkling water to create a low carb treat that becomes a very appropriate indulgence for the keto diet with only 2 grams of carbs in the entire drink.
Raw Kombucha
I use GTs Synergy Kombucha in my mocktail recipe because it has less sugar than most other brands, and it's raw.
The enzymes and probiotics found in raw kombucha may assist with the body's digestive processes.
Does Sparkling Water Hydrate you?
If kombucha is the glitter, sparkling water is the reliable base of my mocktail recipes.
I've been asked, does sparkling water hydrate you? Yes, sparkling water is hydrating.
If you're wondering, is there a downside to drinking sparkling water? Some people say that it makes them gassy. I haven't experienced this problem, so I will continue to indulge in sparkling water based mocktails. 😊
What's the Best Keto Sugar Substitute?
Because I like to keep things low carb, my sweetener of choice is liquid stevia, which easily blends into the drinks.
Feel free to make simple syrups with agave, honey, or white sugar, my boys love mixing up these higher carb delights.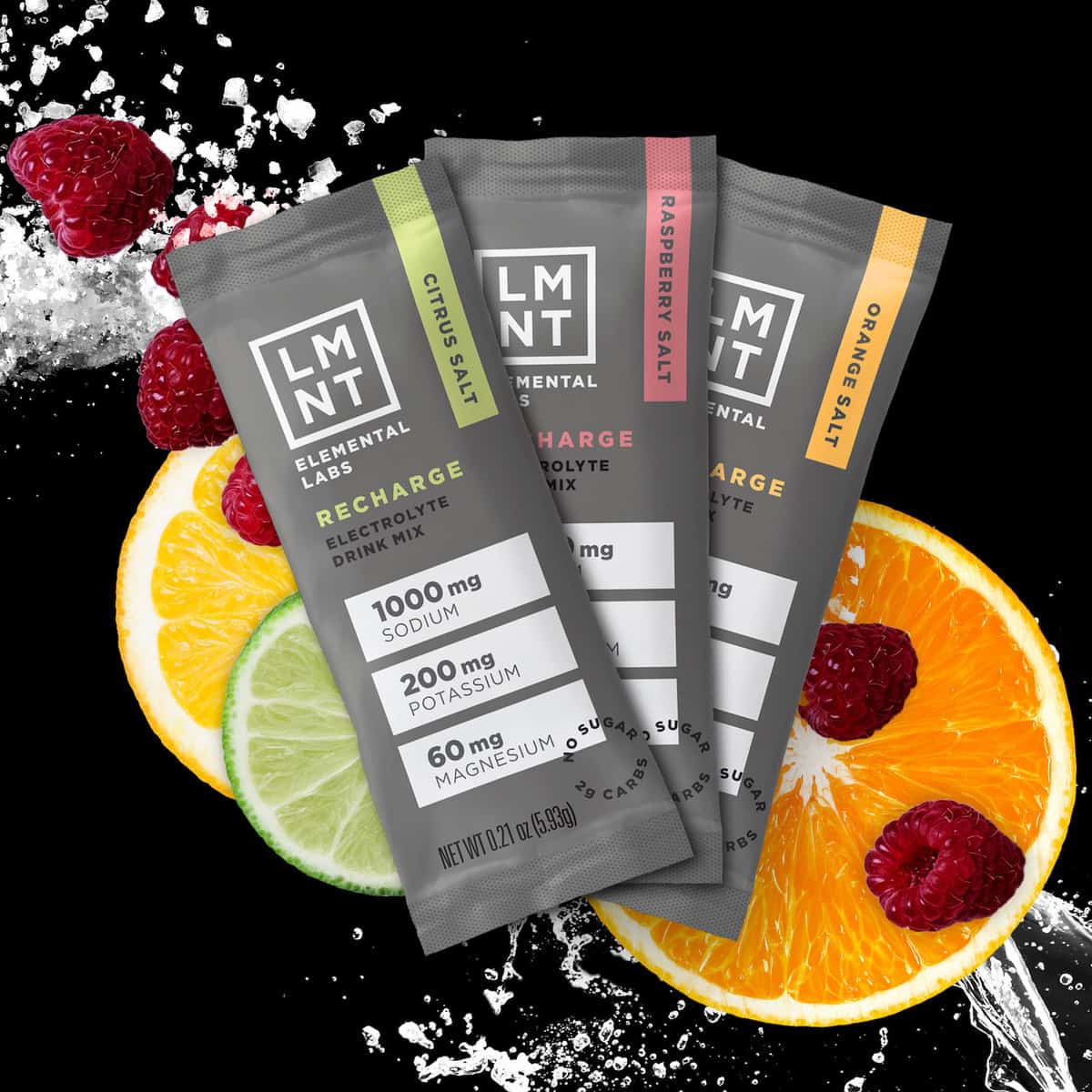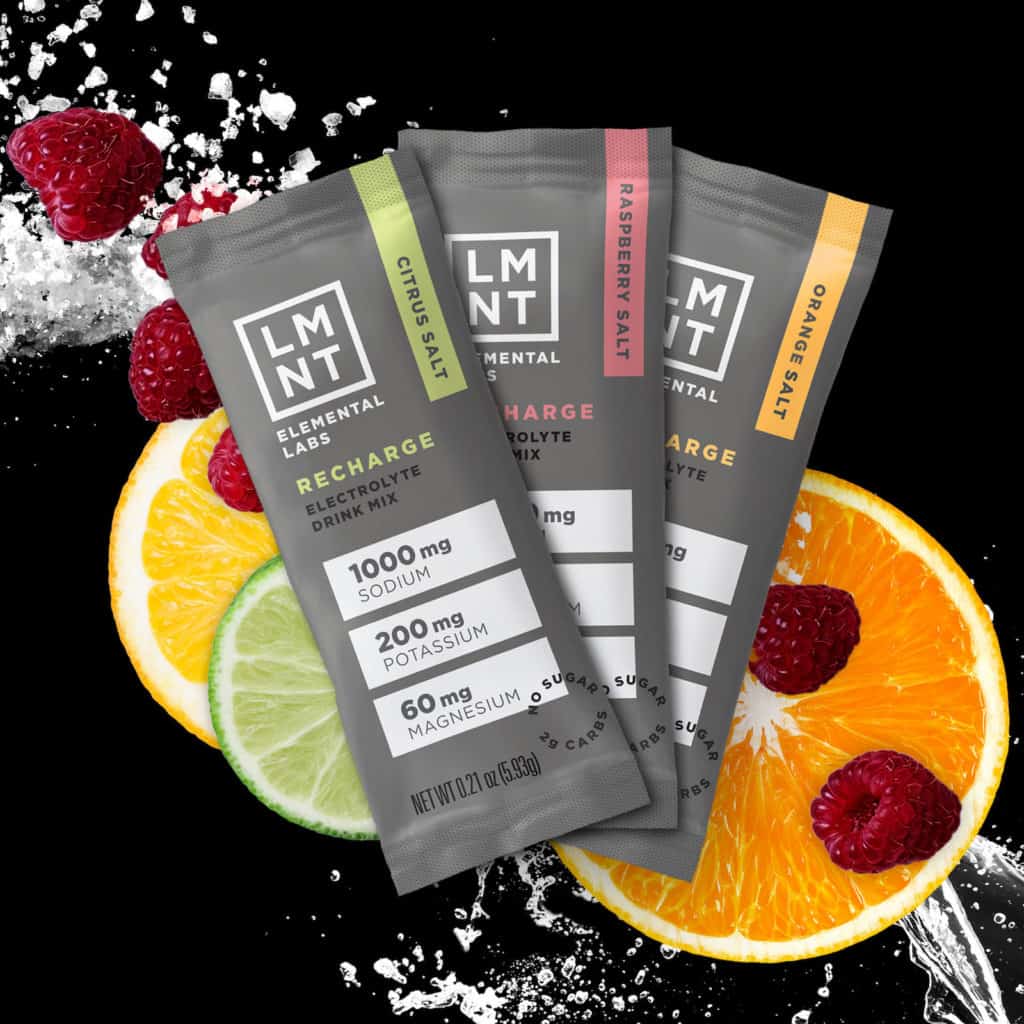 LMNT Electrolytes
Electrolytes in mocktails? Well, yes actually. I use LMNT, a hydration powerhouse that mixes well into water or your favorite mocktail recipe. Adding salt and no sugar to my drinks helps me stay balanced and avoid burnout.
Why salt? Frankly, those of us who follow whole food diets may actually be lacking in sodium, add a low carb diet to that, and your need for salt increases substantially.
Still a doubter? A study in the Journal of the American Medical Association found that 5 grams of sodium daily is the sweet spot for reducing the risk of ischemic events such as stroke or heart attack1.
I also love LMNT because it tastes great, helping me to consume more water (and mocktails)!
Mocktail Bar
Now that we've covered some of the health benefits of the main ingredients for my mocktail recipes, we can move on to how to set up a mocktail bar.
First, I keep my mocktail bar stocked with Topo Chico sparkling water, my favorite base for mocktails. Then I add a variety of items listed below.
Mocktail Recipes
Mixing mocktail recipes is more of an art than a science!
Use your imagination to create your own unique flavor combinations. Start by gathering an assortment of:
Fresh Fruit -lemons, limes, oranges, grapefruit, berries
Herbs – rosemary, thyme, sage, cilantro
Kombucha – GTs Synergy Kombucha, try Guava, Trilogy, Gingeraide, or Cranberry
LMNT Electrolytes – orange, raspberry, and lime make a mean mocktail
Drink Recipes Non Alcoholic
Here are my favorite drinks that are non-alcoholic –they'll brighten up any celebration and are just as good when you want to kick your feet up and enjoy a casual drink for no reason!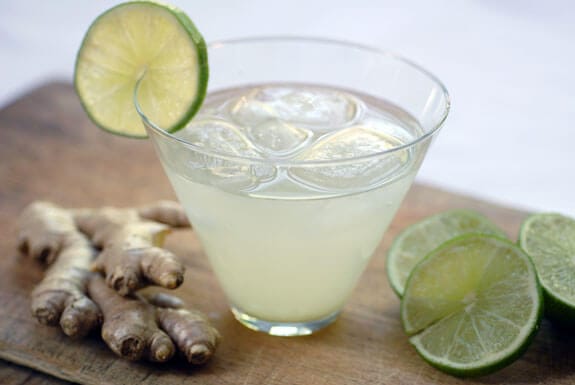 Healthy Easy Recipe for Lime Ginger Mocktail
With only 4 ingredients –sparkling water along with lime, ginger, and stevia, this Lime Ginger Mocktail adds refreshing to healthy and easy.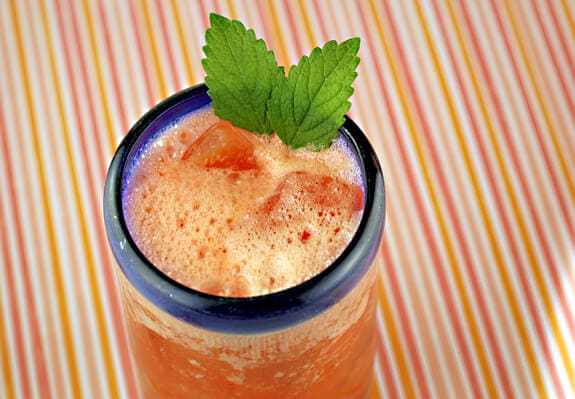 Watermelon Agua Fresca Recipe
This 3-ingredient family friendly drink is a unique and celebratory delight. My son wrote the recipe and shot the photo when he was 10 years old.
All you need for this aguas frescas recipe is watermelon, lime, and stevia. If you're on low carb diet, dilute this drink with sparkling water –it's every bit as good.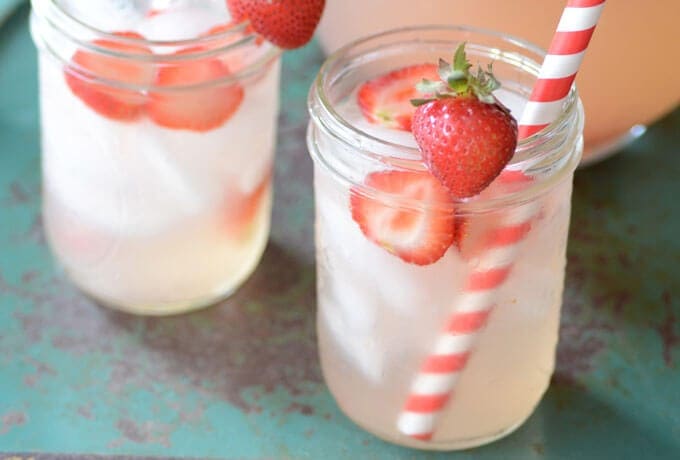 Recipe for Strawberry Lemonade
My boys have loved Strawberry Lemonade since they were little. I love it, too, since it's a family friendly way to have a sweet drink without spiking everyone's blood sugar.
This 3-ingredient recipe calls for lemons, strawberries, and stevia. I use organic strawberries since they're heavily sprayed and included in EWG's Dirty Dozen List.
Easy Recipes for Cocktails
For a little indulgence, turn any mocktail into an adult cocktail by adding a splash of your favorite liquor. Here are some of my low carb cocktails.
Creating Healthy Habits: Coaching with Jessica
While we're on the topic of healthy ways to drink, I want to mention my friend Jessica, a phenomenal health coach.
We swap tips regularly, and recently I provided her with the recipe for this Kombucha Mocktail –she fell head over heels in love with it.
So, if you need a health coach to help you establish new habits that make you not only think, but make you happier, contact Jessica at Inphyusion Health Coaching.
Recipes for Low Carb Mocktails
While my healthy low carb mocktails are on our celebration menu year round, we're creating new drinks all the time, making family friendly mocktails a staple in the Pantry household.
What's your favorite flavor combination?