These nut-free, egg-free Gluten Free Pumpkin Cookies are studded with luscious mini dark chocolate chips engulfed in rich pumpkin cookie dough.
Gluten Free Pumpkin Cookies with Chocolate Chips
Crispy on the outside with an incredible crumb on the inside, Gluten Free Pumpkin Cookies with Chocolate Chips are an easy to make gluten free dessert.
Gluten Free Dessert Recipes
They're ideal for holidays like Halloween and Thanksgiving, but so good we make them all year round.
Pumpkin Chocolate Chip Cookies
You'll be astounded at how addictive these nut-free, egg-free cookies are!
Gluten Free Pumpkin Cookies with Chocolate Chips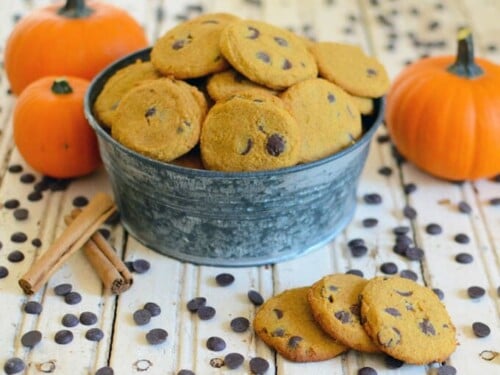 Print
Email
Pin Recipe
Instructions
In a

food processor

, combine flours, pumpkin pie spice, salt, and baking soda

Pulse in butter, pumpkin, and honey until dough forms

Remove blade from food processor and stir in chocolate chips by hand

Press balls of dough down firmly

Bake at 350°F for 10-15 minutes

Cool for 1 hour on baking sheet (do not handle prior or cookies will break)

Serve
Healthy Pumpkin Recipes
I love pumpkin because of its deep, gorgeous color and also because it is:
Flavorful
Fiber Rich
Nutrient Dense
Further, this fruit is full of carotenoids (a precursor to vitamin A) and contains loads of vitamin C.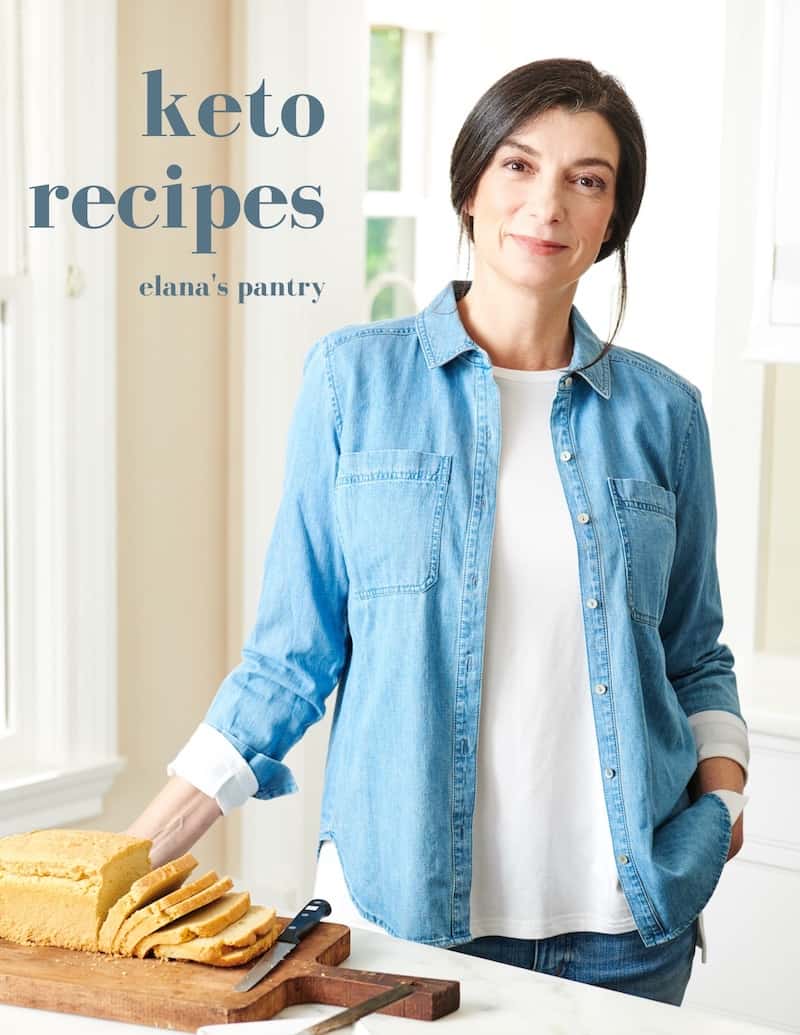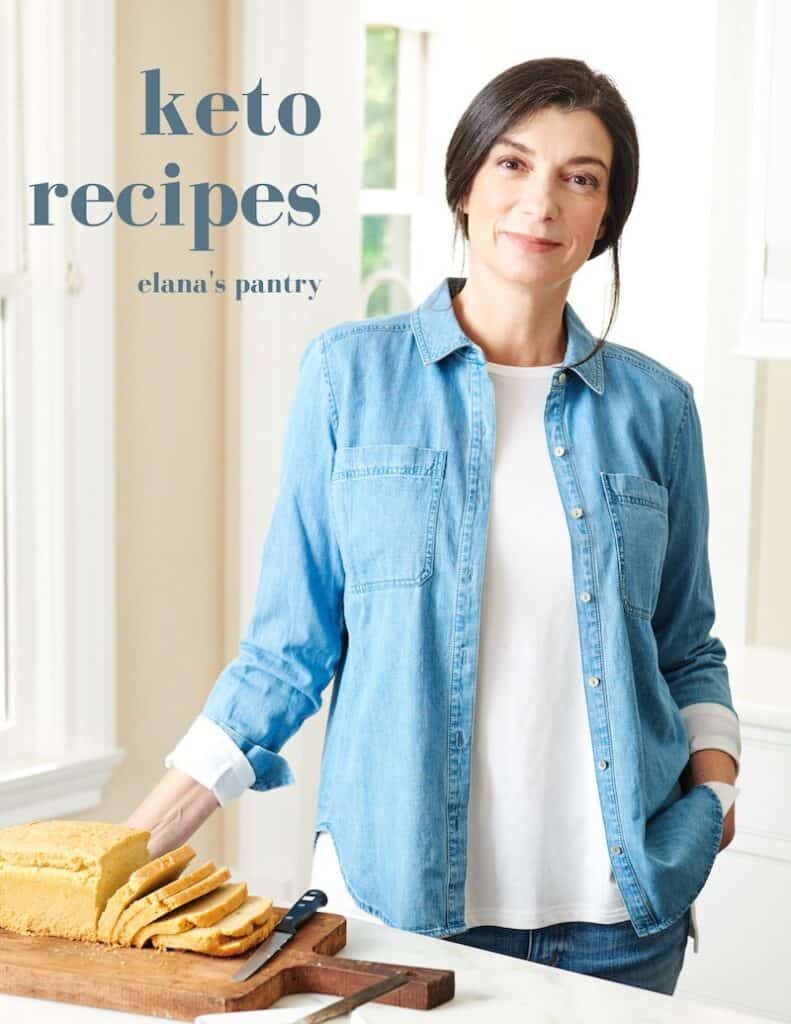 Get My Keto Recipes eBook
Free exclusive eBook, plus recipes and health tips, delivered to your inbox.
Coconut Flour Recipes
Over time, I had spent numerous hours attempting to make gluten free pumpkin chocolate chip cookies, each year working to perfect a recipe.
Canned Pumpkin Recipes
The challenge was the cookies were cake-like. Using pumpkin puree has the tendency to make puffy little things that are more like a muffin top than a cookie.
Nut Free Recipes
I continued in my pumpkin pursuit because many of you suffer from a tree nut allergy, and others have kids that attend nut-free schools–here's my Nut-Free Recipes page for you!
The requests for nut-free recipes were flying in, so I had to create a nut free cookie, and because of egg allergies, they had to be egg free too.
Egg Free Coconut Flour Cookies
I made more than a dozen batches of nut-free, egg-free, grain-free cookies and was not yet pleased.
Recipe with Under 10 Ingredients
I took a step back and referred to Coconut Mama's website for egg-free coconut flour cookies. I made her astonishing 3-ingredient recipe containing coconut flour, butter, and honey.
Almond Flour Recipes
For my palate, which is accustomed to high-fat almond flour dessert recipes, the result was a tad dry, but a wonderful start.
Arrowroot Powder Cookies
I then added arrowroot flour, also known as arrowroot starch, a lot more butter, and pumpkin.
Voila! The best nut-free Pumpkin Chocolate Chip Cookies recipe was born.
Coconut Flour Cookies
The coconut flour-arrowroot base is so amazing that I foresee using this flour combination for many other cookie recipes.
Gluten Free Cookies
This gluten free cookie recipe punches every button because I ended up testing it 21 times to get it just right!
Easy Pumpkin Cookies with a Cuisinart Food Processor
When it comes to you, my readers, making cookies should be easy, and this recipe is.
All you need to do is throw the ingredients into a food processor, pulse, then stir in the chocolate chips and bake 'em up.
Healthy Pumpkin Desserts
Lately, I've been going gaga over pumpkins! If you're in the same boat, check out my Healthy Pumpkin Recipes, including:
This post is an oldie but goodie from the archives, I first published this Gluten Free Pumpkin Cookies with Chocolate Chips recipe in 2015.