On the afternoon of Tuesday, June 2, 2020, I opened Instagram. What did I see? Swaths of black covering every square. I suddenly realized that it was happening. Our attention was being focused on something a bit less trivial than the selfies and food photos that typically fill so many social media accounts, including my own.
Blackout Tuesday
I had three thoughts when I saw inch after inch of black squares. The first one was purely selfish.
Posting On IG Makes Me Throw Up In My Mouth A Little
What was that self-serving initial thought? Wow, I don't have to post on Instagram, what a relief. Why is this such a relief? Because I'm a writer and over the years have not adapted to the platforms of quick social media sharing. In fact, they make me fairly uncomfortable. And sometimes when I post stuff, I even feel like I'm going to throw up in my mouth a little. Let's just say I haven't found my micro-blogging voice yet. Macro-blogging, or writing here on my blog, is what drives me.
Please note: I found the above video from Baratunde's newsletter, you can subscribe to it here.
Healing A Split
The second feeling, although deeper, was also related to relief, and just as selfish. That's because my personal and professional lives have been split. I write about food and health but spend a good deal of my time reading about racial inequality and social justice issues and working with non-profits like the Anti-Recidivism Coalition.
Activism And Elana's Pantry
Have I ever written about those endeavors here? Not once. I dabbled in sharing a bit of activism on the blog back in 2006 when I first launched Elana's Pantry, discussing my work with environmental organizations like Pesticide Action Network. I believed this non-profit was "on brand" because pesticides and food are related to cooking and health. Environmentalism is an easy fit when it comes to Elana's Pantry, and is what my first company, Ecosav, was founded upon.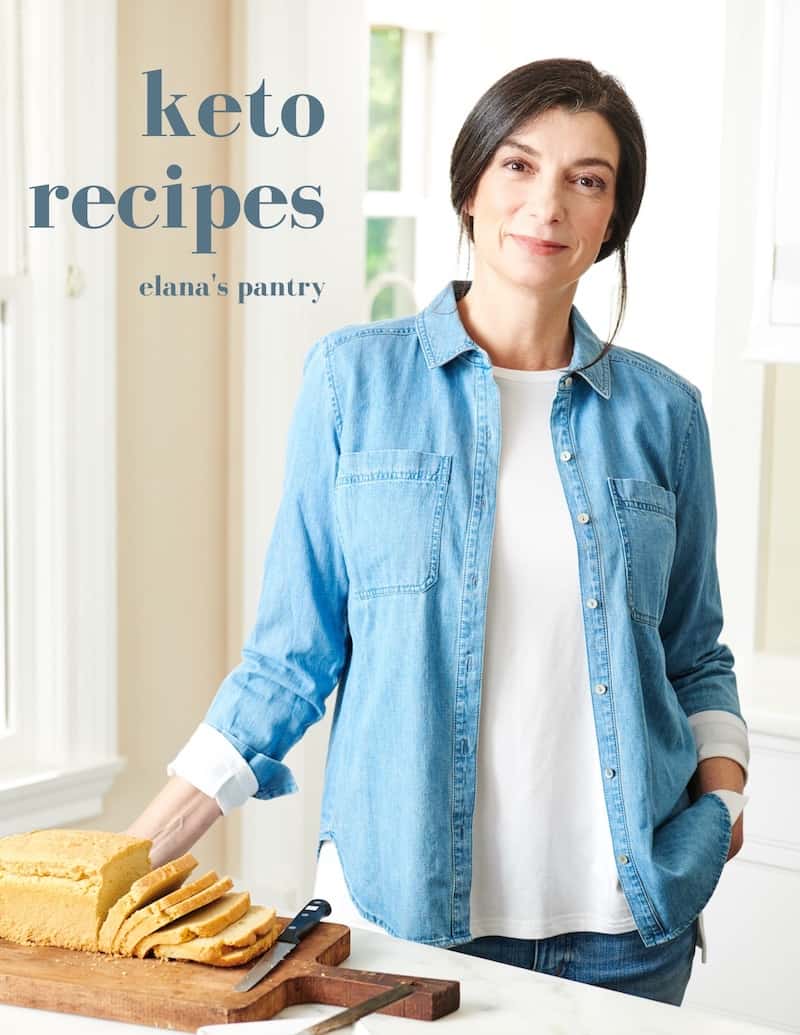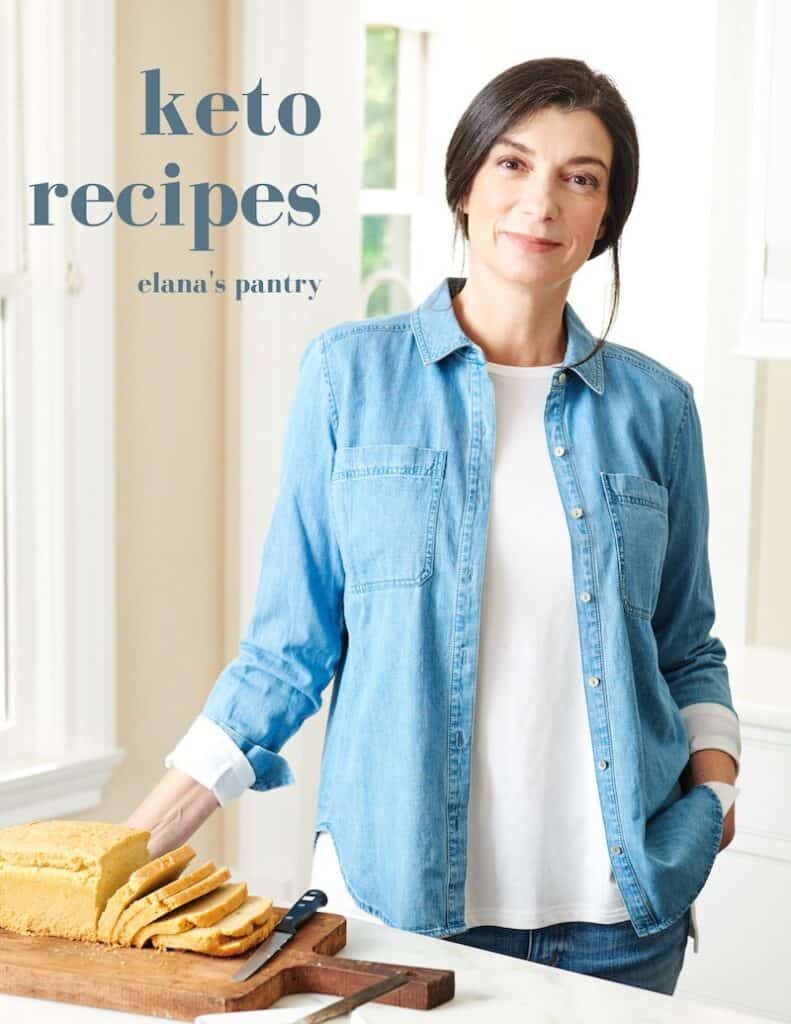 Get My Keto Recipes eBook
Free exclusive eBook, plus recipes and health tips, delivered to your inbox.
Fostering Exclusivity
But I failed to acknowledge that by staying "on brand" I was keeping myself in a box and creating an incredibly exclusive white brand. So when I saw those black boxes on IG I felt a huge wave of relief. What was it? I don't have to pretend anymore. But that's a lie. I didn't ever have to pretend. I chose to. And that was cowardly.
A Coward Exposed
Given that I have so much privilege I do know one thing. I feel regret. For not doing more. For not doing anything. And for that, I have been a coward. Inaction is not ok. It never was. As Melissa McCrery said, this is our problem. This is a white problem that we created and that we can fix.
Black Lives Matter
The third and final feeling that washed over me was the relief of the collective. Thank goodness we are finally talking about all of this as a mainstream issue. Racial inequality, social justice. The systemic murder of Black people. I am so tired of reading and donating, and doing absolutely nothing. There is so much work to be done by White people on this issue that we created, that we benefit from daily. That I benefit from in each moment. From my Ivy League education to living in the white suburban town of Boulder, to sending my boys to fantastic public schools while they were growing up.
https://www.instagram.com/p/CBNhf-iAn3_/
Did I Pull Myself Up By My Bootstraps?
Did I pull myself up by my bootstraps? Not even close. The system has swaddled me from birth in the blanket of White privilege. Do I feel guilt? I don't know, I don't care. It is not about my feelings, it is about our actions. Now.
Reading Listening Learning
So, I continue to read, listen and learn about what I can do. And explore writing about the issue here on my platform as well.
I'm So Tired
All I can tell you is that after ONE WEEK of dealing with haters on my blog telling me that All Lives Matter, and fully immersing myself in Black Lives Matter material I am exhausted and my heart is heavy. THAT is White privilege. Because guess what? If I was a Black person, I would be living and breathing this every single moment of every single day. That would be 2,756 weeks, instead of 1 short, easy week.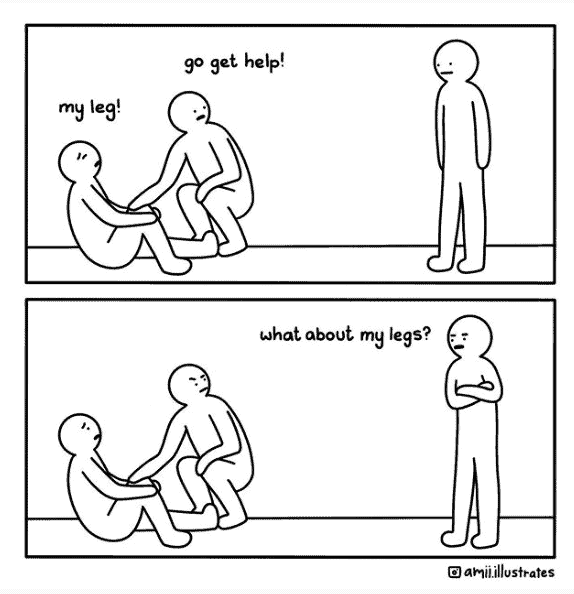 What About My Legs?!
Here's a "cartoon" that needs no explanation. It's from one of my favorite Instagram accounts called @amii.illustrates, check out this brilliant account.
Allies In Black Lives Matter
Below are some of my favorite resources for supporting social equity and racial justice. I also love Baratunde and Shaka Senghor. You can support Baratunde's Patreon campaign, or donate to Shaka's favorite causes.
I connected with Shaka when I became involved with the Anti-Recidivism Coalition. He was the Executive Director of that organization and sent me a signed copy of his phenomenal memoir, Writing My Wrongs, a must-read about overcoming adversity of the most tragic kind. It is a great work that inspires me to this day.
What I'm Reading Right Now
Here's a small sampling of what I read and listened to this week.
Sadly Obama Is Wrong
I am a huge fan of the Obamas and read Becoming when it first came out. It's incredibly inspiring. So I was quite skeptical when my friend Kristy from Health Equity Partners sent me this article entitled, Sadly Barack Obama is Wrong. By the end of it, I was sold on the premise. I think you may be too.
Say Their Names
Say Their Names, is an article from the Denver Post on police killings of POC in Colorado. Though all tragic deaths, most upsetting to me is that of Elijah McClain, a young Black man who was wearing a ski mask as he walked home from the grocery store. Some of his final words were, "Ouch. That hurts." Here is a video of an innocent young man having the life snuffed out of him by the police here in Colorado, but we know it's happening everywhere.
Michael Eric Dyson Feature
I love the Book Review section of the New York Times because it's a great way to learn about history and culture, two of my favorite subjects. This week's feature entitled, Why Michael Eric Dyson Would Demote Heart of Darkness from the Canon, is full of astute yet amusing observations. Dyson, a professor at Georgetown says that the Bible is the most widely misunderstood book in the Western canon. Read the interview to find out more!
I'm Finally An Angry Black Man
Weekends are devoted to family, food, and reading. Of all the research I did last weekend, this brilliant piece by Isaac Bailey called, I'm Finally An Angry Black Man, was my favorite. It really struck a chord on a number of levels. I knew I would love this article the moment I saw the title because I'm finally an angry white woman. And it took me way too long to get there. In discussing the physical and emotional toll that racism has had on him, Bailey says:
Audiences love to hear all I overcame, hate it when I and others like me tell them the price I had to pay. They don't want to know that even the overcomers don't come through racism unscathed.
Bailey's article is a must-read if you're interested in racial equity, health, or the United States.
Jamelle Bouie
Another enlightening article this week by one of my favorite writers, Jamelle Bouie, outlines The Problem With Police Riots, which got me thinking more about violence emanating from police forces around the nation. Bouie is not only a thoughtful writer but one of the greatest minds of our time. I love reading his eloquent pieces. In this one he states:
But where rioting protestors can be held accountable for destruction and violence, rioting officers have the imprimatur of the state.
The following thoughts are my own. First, let's not forget those in blue who protect all citizens. Second, it is the job of a police force to defend this great country, and that means protecting the constitution.
Unfortunately, there have been more instances than I can count of law enforcement liberally taking away our First Amendment right to peaceably "assemble, and to petition the Government for a redress of grievances" of late. This video of an elderly man in Buffalo, New York shoved to the ground by police is astonishing, as is this one from the week prior of a Black news reporter getting cuffed and taken into police custody.
Jonathon Capehart's Podcast
If you're not quite ready to dive into Robin DiAngelo's incredible book, White Fragility, then check out Jonathon Capehart's interview with DiAngelo on his podcast Cape Up. One of my favorite takeaways from their conversation on racial inequality and white supremacy includes this:
On behalf of my people, I apologize and I want you to know that as long as I am alive I will work to wake my people up.
The end of this interview brought me, as well as host Capehart, to tears.
And along those lines, to those who left comments on my Lift Black Voices post stating that they did not want me to write about racial equity because they think it is a divisive issue, I say this: the healing has begun and it is all around you, just look for it. And to those who believe in the fight for justice, we cannot let up as there is still far too much work to be done.
Adrian Miller's Soul Food
I met Adrian Miller almost a decade ago at Bookmarks in North Carolina when we were flown in as featured authors. His book, Soul Food is spectacular and I plan on sharing more about it with you here soon. I love writing about social justice issues and also would like to find a way to keep broadening the message of this blog while continuing to write about food.
A Bit Of Selfish Relief
And so, this is my tale of selfish relief, along with some of my thoughts on social justice and racial equity. The selfish part is not anything I'm proud of, but it is my truth.
Your Favorite Resources for Social Equity And Inclusion
As we continue our work to Lift Black Voices, please share your favorite resources here and let me know what you're doing. Here are some of my favorite non-profit organizations that support this cause: