I was reading our local paper yesterday and saw an article on Rosemary Fig Crackers (glutenoid of course) and decided I had to make my own gluten-free version (or g-free, if you prefer).
These gluten free crackers are super easy to make and delicious as well.  My husband gave me the thumbs up on them.
Rosemary Fig Crackers
Instructions
In a large mixing bowl, stir together almond flour, salt, rosemary and figs
Mix in egg and oil until well combined
Roll out dough between 2 sheets of parchment paper until ⅛ inch thick
Cut dough with a knife or pizza cutter into 2 inch squares
Bake at 350° for 10-12 minutes until golden brown
Cool and serve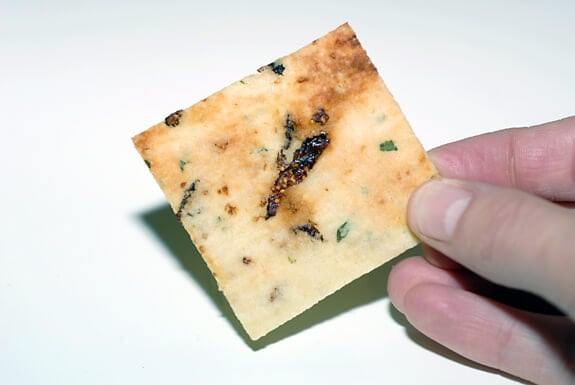 I've been very involved in my garden lately and focusing both my energy and the dishes I've been making lately upon that.  We've been having a different version of raw kale salad every night with dinner.
Although I'm surrounded by my sea of greens, I have been wondering lately, what types of recipes people are interested in seeing here.  Leave a comment and let me know.