This recipe for Rosemary Chicken with Lemon is one of our favorite go-to dinner recipes.
Rosemary Chicken with Lemon
In fact, I've been making it a couple of times a week, and we absolutely love it!
Hints of fresh garlic, fragrant rosemary, and tart lemon complement the chicken beautifully. Altogether, my grilled chicken recipe is healthy, fabulously fresh, and beyond easy to make.
Chicken Breast Recipes Healthy
Chicken is a great source of protein, it's highly nutritious, and contains the immune-supporting vitamins B6 and B12.
Additionally, incorporating a high protein chicken breast into a whole food diet has endless health benefits and the flavorsome serving options are plentiful.
Marinade for Chicken Recipe
What's the secret of mouthwatering and juicy chicken you ask? The marinade of course.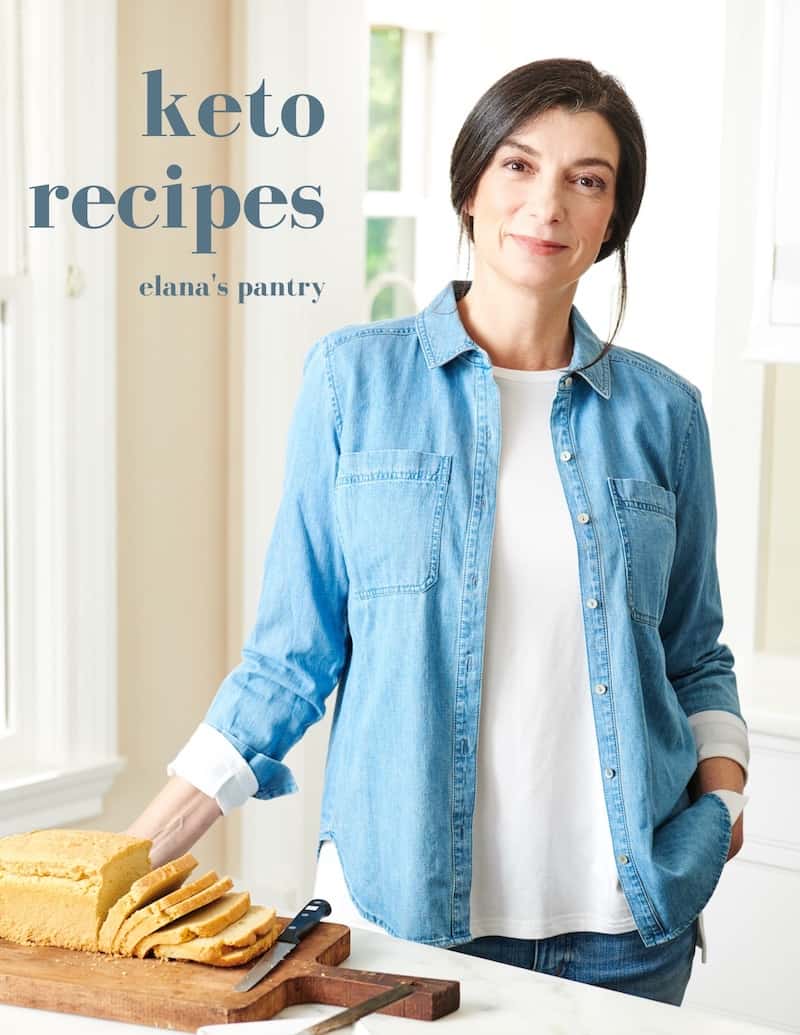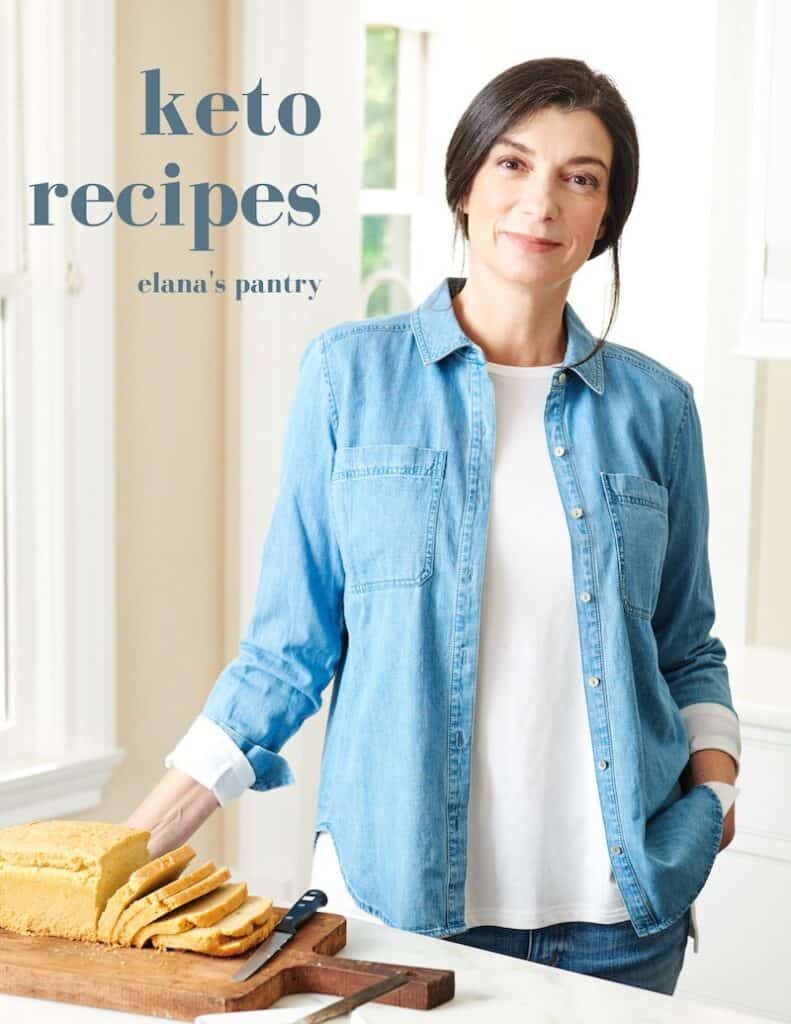 Get My Keto Recipes eBook
Free exclusive eBook, plus recipes and health tips, delivered to your inbox.
Rather than experimenting with a variety of flavor combinations to achieve your go-to dish; to help get you started, here are several of our favorite chicken marinade recipes for baking or grilling.
In as little as 30 minutes distinctive marinade flavors can be infused into your chicken, but, I also like to refrigerate my marinating protein for several hours for a full flavor punch.
Rosemary Chicken with Lemon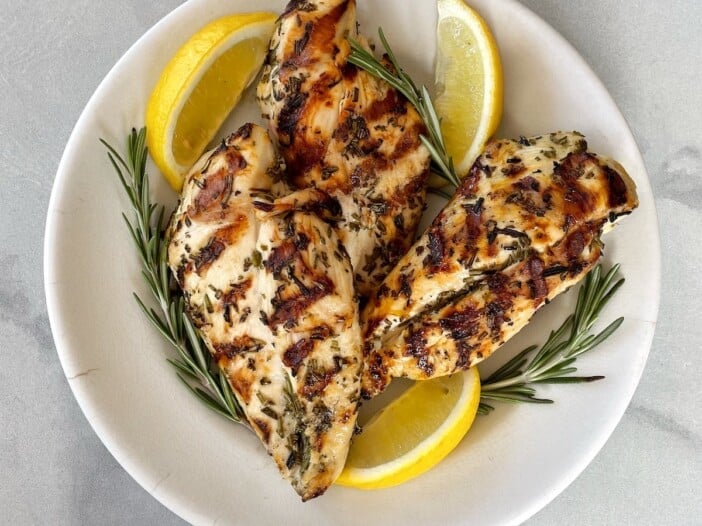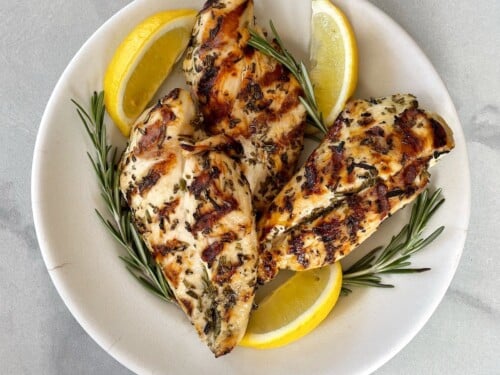 Print
Email
Pin Recipe
Ingredients
1

pound

skinless, boneless chicken breast

2

tablespoons

olive oil

¼

cup

lemon juice

2

cloves

garlic,

pressed

¼

cup

fresh rosemary,

minced

½

teaspoon

celtic sea salt
Instructions
In a

medium bowl

, combine olive oil, lemon juice, garlic, rosemary and salt

Pour marinade over chicken, cover and refrigerate for 30 minutes up to 6 hours

Heat grill and cook chicken for 5-7 minutes per side until browned and cooked in the center

Serve
Low Carb Recipes with Chicken
Look no further, below are some of my favorite low carb recipes with chicken.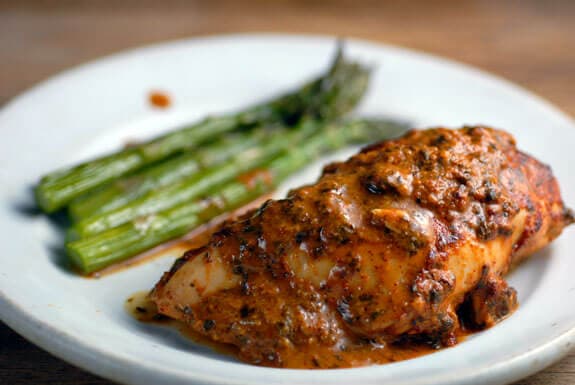 Baked Chicken Breast Recipe
My Mustard Lime Chicken recipe is oven baked, allowing the medley of marinade flavors to entirely permeate the entree.
I use healthy chicken recipes as a staple in our dinner rotation and combining the 5 ingredients of this marinade in the food processor is a great time saver.
Recipe for Grilled Chicken Breast
Looking for the best recipe for grilled chicken? I've got you covered.
Chipotle Orange Chicken is a tangy make-ahead marinade for chicken recipe, with fresh-squeezed orange juice, chipotle chili powder, and a touch of honey.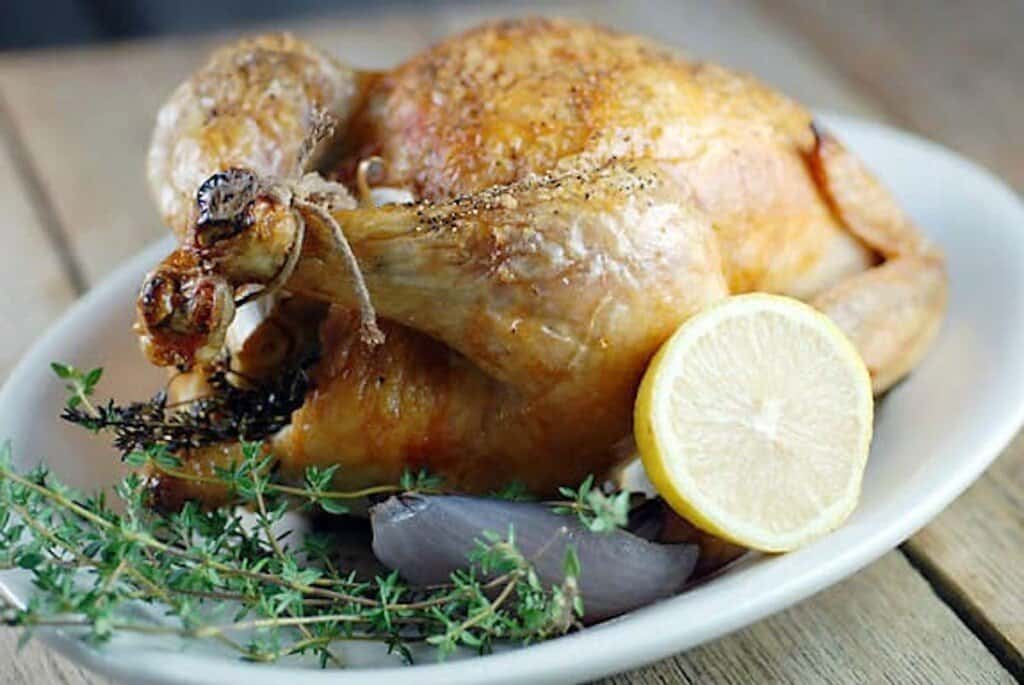 Recipe Roasted Chicken
I adore this perfect oven-roasted chicken recipe because it's the ideal precursor to bountiful menu options.
With just 8 all-natural ingredients, including thyme, lemon, and garlic, plus a sprinkle of salt and pepper, this chicken is ready to put in the oven in well under 20 minutes.
After a fantastic chicken dinner, I pull out my Insta Pot and turn the carcass into Bone Broth.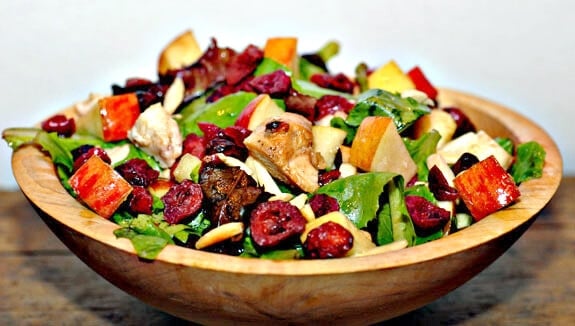 Recipe for Healthy Chicken Salad
I love planning healthy meals and always make sure my plate is full of color, protein, and flavor.
My Chicken Salad with Almonds is hearty, satisfying, and full of phytonutrients, known to reduce inflammation.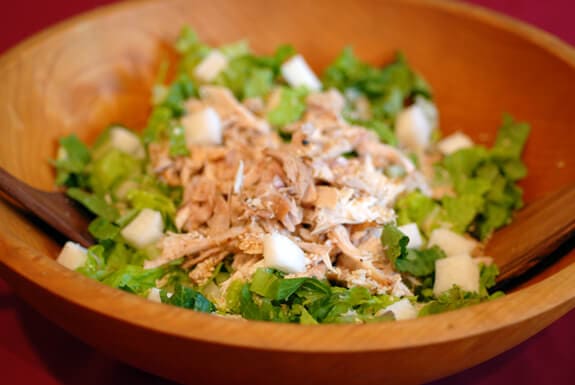 Recipe for Chinese Chicken Salad
Because healing three autoimmune conditions requires a high protein intake, finding simple and delicious ways to incorporate recipes high in protein into my diet is a mission.
By using leftover chicken breast and my Asian Salad Dressing I've turned this Chinese Chicken Salad into a fantastic chicken dinner.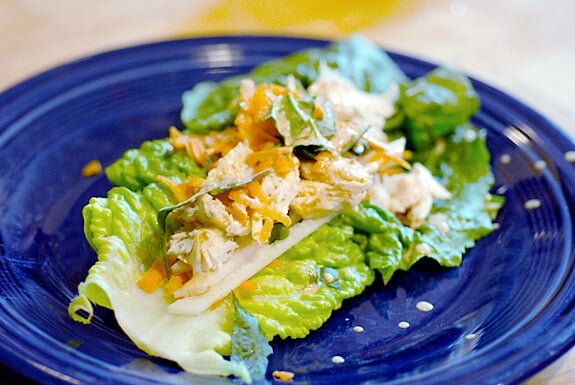 Recipes Leftover Chicken
Thai Chicken Wraps with Lettuce are certainly the leftover chicken champion. This dish is light and healthy, and overall one of my favorite gluten free recipes.
With a few fresh ingredients from the garden, leftover chicken, and finally a drizzle of tangy peanut sauce, your next meal is served. Feel free to try it with fish or any other protein.
Dinner Recipes Healthy Easy
I hope the healthy and easy dinner ideas given here prove to be the perfect inspiration needed to help with your next meal plan.
Dinner Ideas Low Carb
I love that these dinner ideas are not only low carb, but easy to make recipes and super kid-friendly meals! What chicken recipe will you make, and what do you plan to serve it with?
This recipe for Rosemary Chicken with Lemon is an oldie but goodie from the archives. I first shared it in 2010.