We've been eating quite a lot of salad lately, and being the protein addict that I am, I'm constantly looking for new ways to make it into a full dinner.
I was first introduced to Chinese Chicken Salad years ago, by my dear friend Helen. We've been friends now for close to 30 years and good salad is only one of the many things she has taught me about. My version is a little different from hers, since she's not gluten free, and I can only hope that it's nearly as good, since Helen is quite amazing in the kitchen.
Chinese Chicken Salad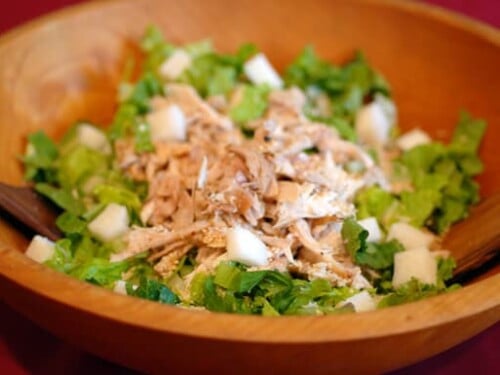 Print
Email
Pin Recipe
Ingredients
leftover chicken,

cut into pieces

1

head romaine lettuce

2

cups

jicama,

cut into ½ inch cubes

¼

cup

sesame seeds,

toasted

½

shallot,

minced

Asian Salad Dressing,

to taste
Instructions
In a

large bowl

, combine chicken, lettuce, jicama, sesame seeds and shallot

Drizzle with Asian Salad Dressing

Serve
Equipment
This salad will serve approximately 4 people, depending on how much chicken you decide to add to it. I make that decision based on how much meat is left over from the roasted chicken of the night before. Feel free to add extra chicken or go with no chicken at all.
Because this blog is growing so quickly, and we have so many new friends over here, I want to add a few pointers in regard to using this site. I hope they are helpful.
SUBSTITUTIONS -yes, feel free to substitute an ingredient with any other. Have fun, experiment. Of course, since I am writing dozens of recipes a week, I can't possibly test every substitution idea you may have, nor can I tell over the internet how these ideas will play out, however that's where the fun comes in, in terms of playing with these recipes and taking risks.
DO YOU HAVE A RECIPE FOR…? If you are looking for a specific type of recipe (such as crackers), just head on up to the search bar and type in the word "crackers," every cracker recipe I have will be at your fingertips in mere moments.
WHERE CAN I BUY…? coconut flour, blanched almond flour (not almond meal), etc. All of the unique ingredients on my site are linked to a place of purchase to make things easier for you. In addition, all of these products are also linked on the right hand side of my site under the section entitled "purchase." under the Ingredients page.
I love hearing all of the recipe adaptations that so many of you share in the comments section of each post, your ideas are creative and delectable.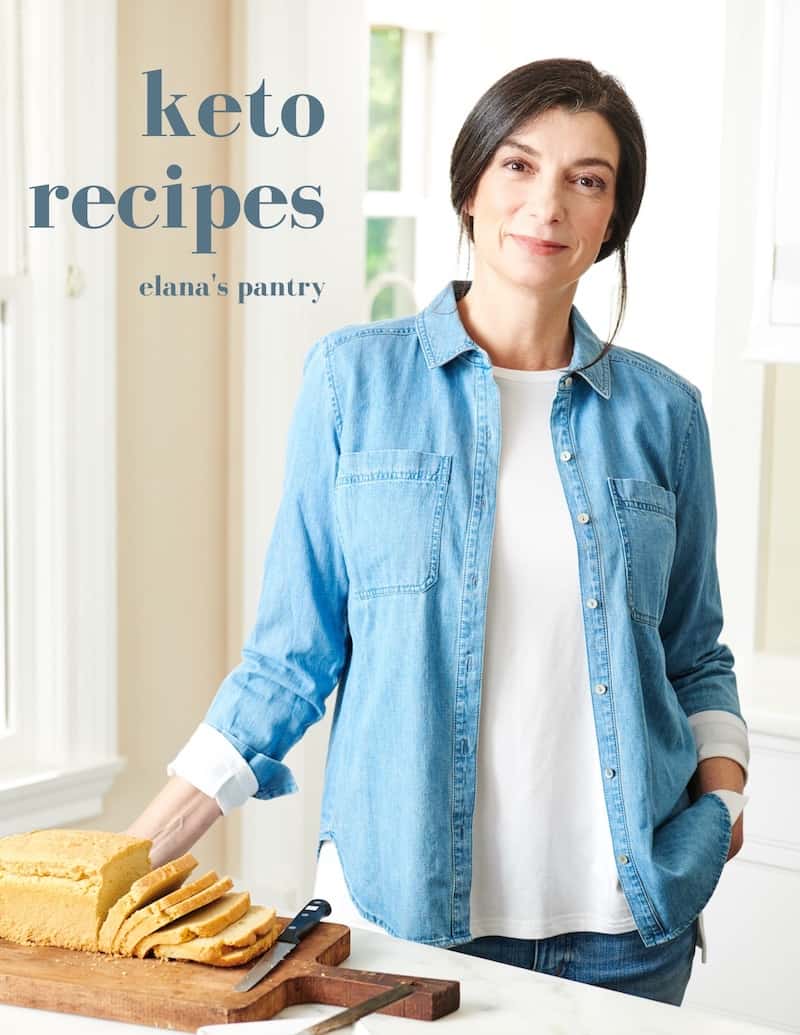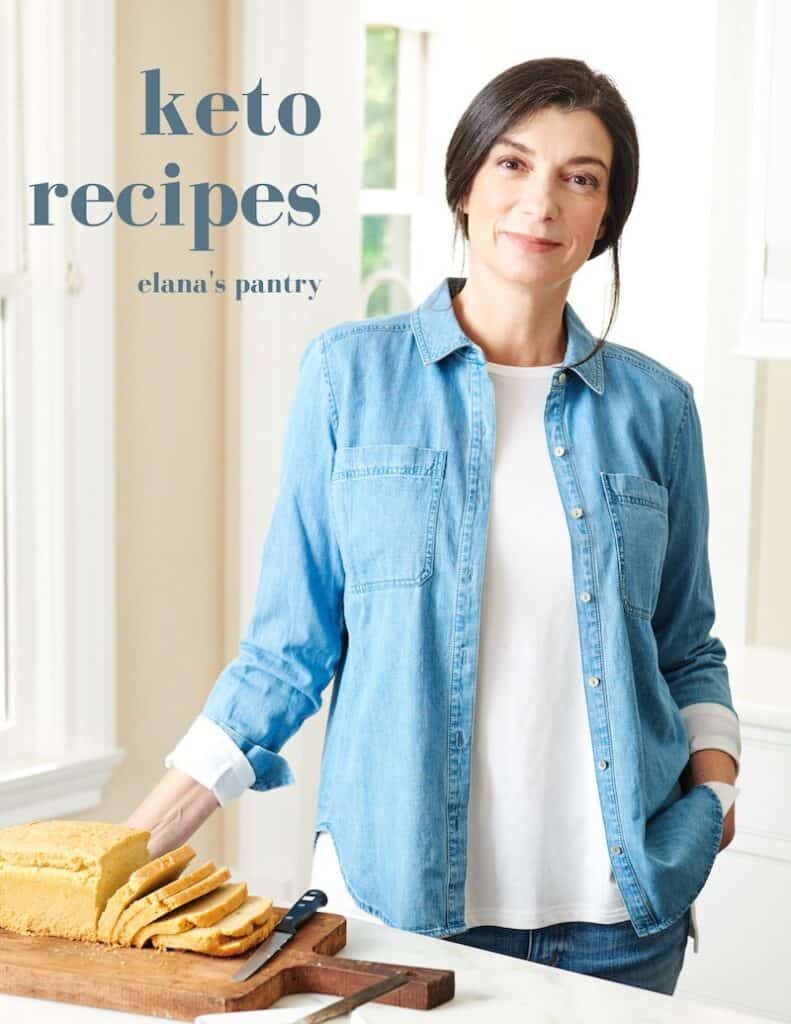 Get My Keto Recipes eBook
Free exclusive eBook, plus recipes and health tips, delivered to your inbox.
For instant gratification on your questions, make sure to stop by my FAQ's, as they are most likely already addressed over there. If you're still stumped, you can also check out my forums for community, great discussions and answers to many of your questions.
I hope all of this information is helpful and I also want to add a special thanks to those of you that step in and help out in answering questions –hooray and thanks for that :-)