I created this easy Mint Chocolate Chip Keto Fat Bombs recipe a decade ago when the term fat bomb didn't exist, and being in ketosis wasn't such a big deal.
Back then, the Keto Diet was practically unheard of unless you were receiving it as a treatment for pediatric epilepsy at Johns Hopkins.
What Are Keto Fat Bombs?
So let's get started. First, what are keto fat bombs? Fat bombs are small bite-sized snacks made of fatty foods that help you burn fat for fuel and stay in ketosis.
This recipe for ketogenic fat bombs is full of healthy fat and has seven ingredients total –coconut oil, coconut butter, macadamia butter, peppermint, dark chocolate, stevia, and salt.
Why Eat Keto Fat Bombs
We love Mint Chocolate Chip Keto Fat Bombs because they're so tasty. These no-bake fat bombs fill us with fat, rather than carbs which turn into glucose. Check out Intermittent Fasting for Beginners to understand the benefits of burning fat for fuel, and learn how the Keto Diet fools your body into thinking it's fasting.
Mint Chocolate Chip Keto Fat Bombs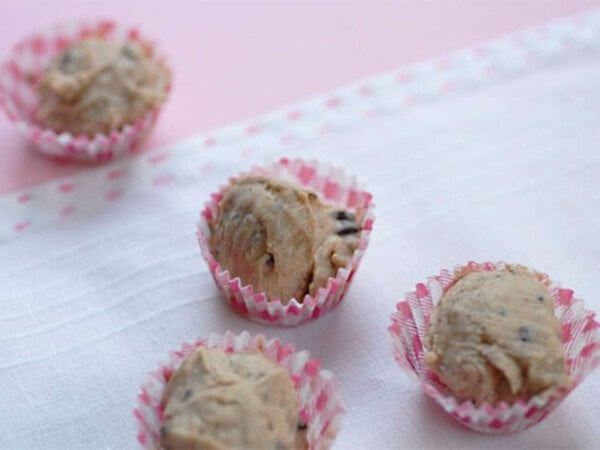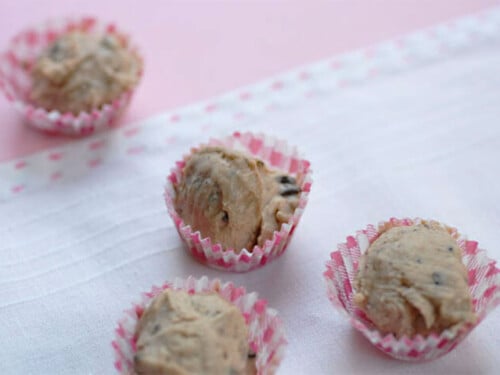 Print
Email
Pin Recipe
Instructions
Combine coconut oil, coconut butter, and macadamia nut butter in a

saucepan

Stir mixture over very low heat until melted

Stir in stevia, mint, and salt

Refrigerate for 20 minutes

Stir in chocolate

Refrigerate for 5 minutes until mixture is firm

Refrigerate and serve chilled
Are Fat Bombs Vegan?
I'm often asked, "are fat bombs vegan?" That can go either way. This is a keto vegan fat bomb recipe since they're made of coconut oil and nut butter, rather than the usual ghee or butter. My plant-based ingredients are perfect for vegan keto fat bombs, which in turn are dairy-free keto fat bombs.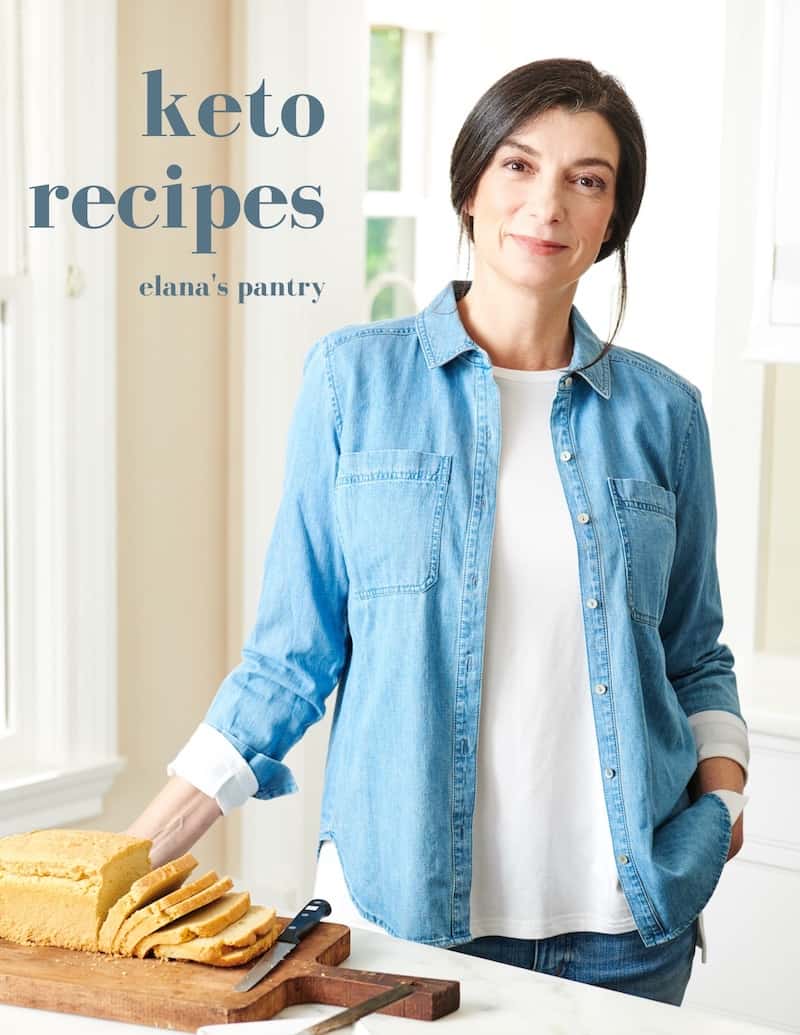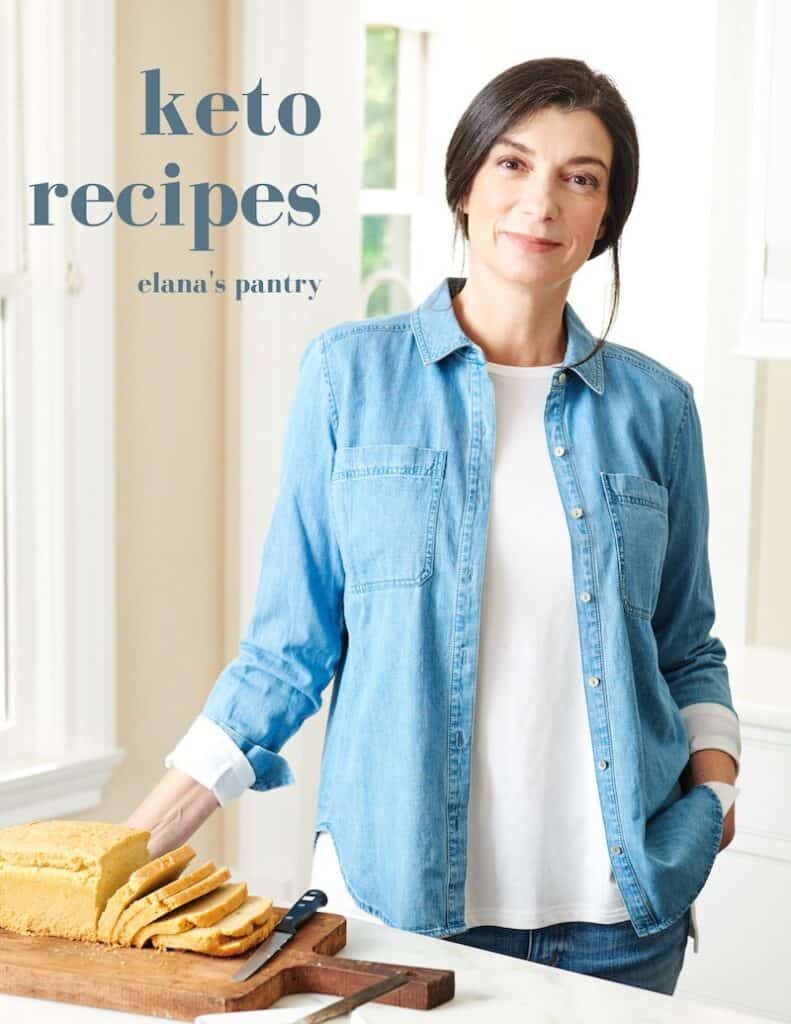 Get My Keto Recipes eBook
Free exclusive eBook, plus recipes and health tips, delivered to your inbox.
Keto Fat Bombs Using Stevia
If you're looking for keto fat bombs using stevia this is the recipe for you! Most keto fat bomb recipes use erythritol, a corn-based sugar substitute that I cannot digest –for more on that see What's the Best Sweetener for the Keto Diet. I based this Mint Chocolate Chip Keto Fat Bombs recipe on one by Diane Sanfillipo, removing the sweetener and making other changes.
Keto Fat Bombs No Chocolate
If you're looking for a keto fat bombs recipe with no chocolate, go ahead and make these without the chocolate chips. You'll have a wonderful mint fat bomb.
The Best Low-Carb Keto Cookbook
Readers are always asking me for Nutrition Information. I provide it for the recipes in my New York Times best selling book, Paleo Cooking from Elana's Pantry, it's perfect for keto!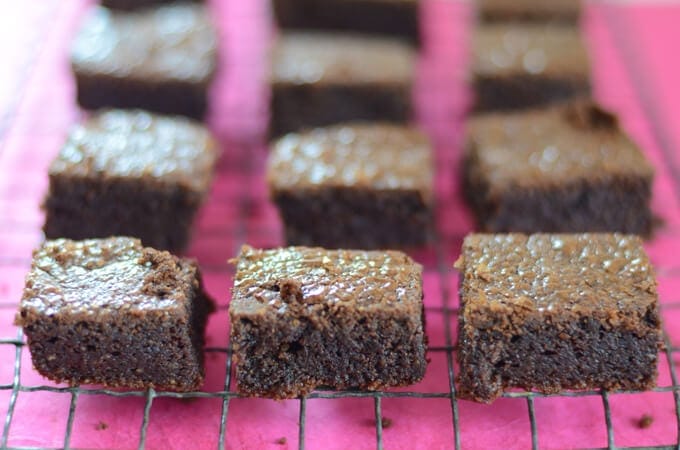 Keto Brownies
Another great keto staple? My best ever Keto Brownies. I've made this keto dessert recipe hundreds of times and my family still loves it. No one can resist the smell of freshly baked brownies filling their home.
I have tons of other Sugar-Free Dessert Recipes as well!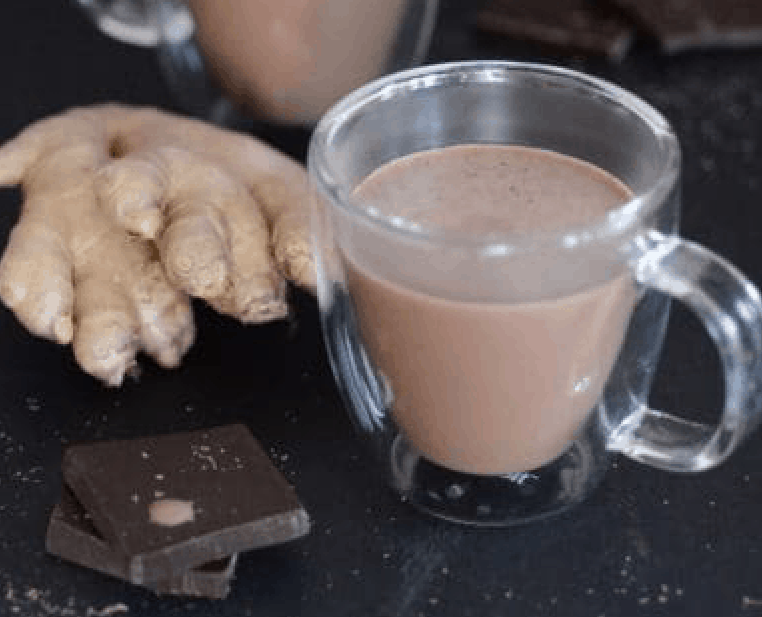 Keto Ginger Hot Chocolate
I love healing with functional foods, and that's exactly what my Keto Ginger Hot Chocolate achieves. This low-carb keto hot chocolate is one of my best creations yet!
The Best Keto Dessert Recipes
So now you know how to make fat bombs and have loads of other information on living low-carb as well! My Mint Chip Keto Fat Bombs make a fantastic keto snack, breakfast on the go, or post-workout snack.
What is your favorite low-carb keto dessert recipe? Is there something you're looking for? Leave a comment and let me know!
This post is an oldie but goodie from the archives. I first published this Mint Chip Keto Fat Bombs recipe in 2012.