How to Cook Pumpkin in the Oven
Now we're going to learn to cook pumpkin in the oven so that you can get to the super fun part of this article and learn how to make many low-carb pumpkin desserts for you and yours.
How to Roast A Pumpkin The Easy Way
If you are in a rush, cut the pumpkin into smaller pieces and it will cook faster. The pumpkin in the picture above was rather large (for a pie pumpkin) and I had to cook it for over an hour.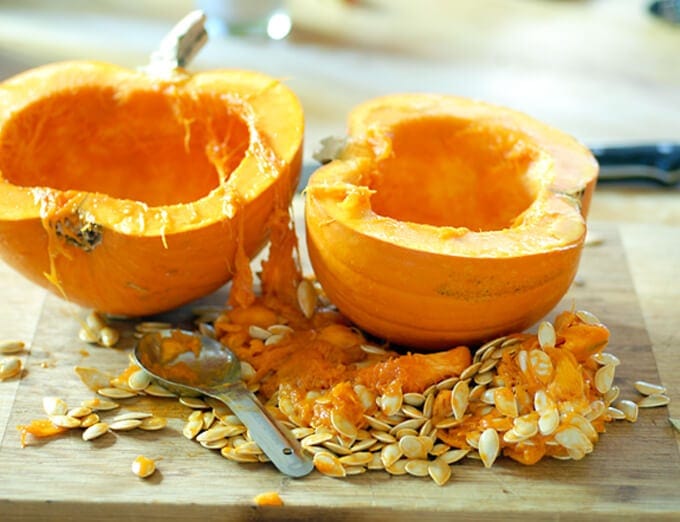 Use Pumpkin or Other Winter Squash for Roasting
The above pumpkin preparation technique is great for pumpkins and other winter squash such as:
Butternut
Buttercup
Acorn Squash
Kabocha
Hubbard
I often substitute these squash in my recipes that call for pumpkin and it works very well, sometimes even better than sugar pumpkin.
How to Cook Butternut Squash
I do have a wonderful little How to Roast Butternut Squash tutorial that you can check out. It's very similar to the how-to roast a whole pumpkin tutorial that you have here.
What to Do with Roasted Pumpkin?
Now for the fun part. We're getting to all of the amazing ways to use the roasted pumpkin.
Healthy Low-Carb Pumpkin Recipes
First, though, did you know that pumpkin is a healthy low-carb food that's full of fiber? It's not just delicious, it's really good for you. Here's a link to all of my pumpkin recipes.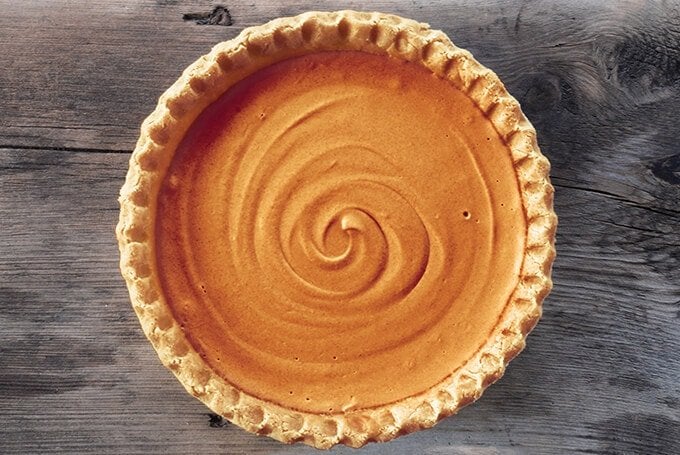 Vegan Pumpkin Pie
I have two incredible easy homemade pumpkin pie recipes for you. If you have an egg allergy, my Vegan Pumpkin Pie is for you. This is an easy no-bake pumpkin pie recipe that our whole family loves.
The filling has seven ingredients total and calls for baked pumpkin. Although it has a dash of sweetener in it, it's so low-carb that we consider it a keto pumpkin pie.
I created my classic yet healthy, Paleo Pumpkin Pie back in 2013. It's our family's healthy version of the Libby's Pumpkin Pie recipe. Baby Pantry asks me to make it all year round, he loves it that much. This is a baked custard made with 6 ingredients total, and you can use roasted pumpkin or canned pumpkin in the recipe.
Does Pumpkin Pie Need to Be Refrigerated?
A quick digression from the recipes for a pro-tip on how to store pumpkin pie. If you're wondering does pumpkin pie need to be refrigerated, the short answer is yes.
I leave mine out on the counter overnight to cool, but that's it, after that into the fridge it goes. It won't matter if your pie filling is made with fresh roasted pumpkin or canned pumpkin, throw it in the fridge to make it stay fresh for up to four or five days. If it lasts that long!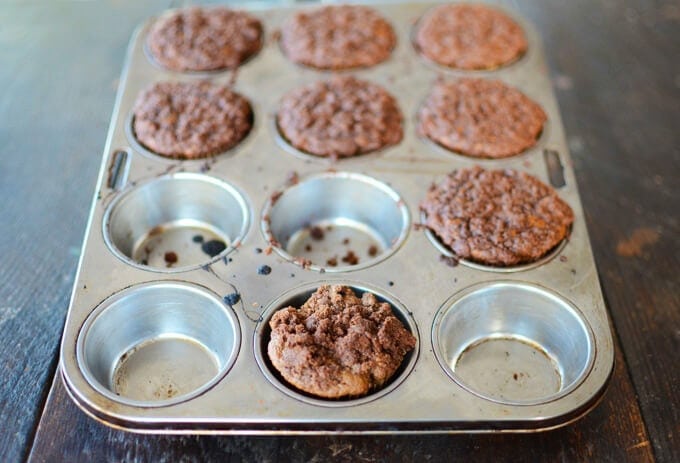 Nut-Free Pumpkin Crumb Muffins
My family goes crazy for these Nut-Free Pumpkin Crumb Muffins made with a coconut flour base and a coffee cake-like streusel on top. These are so good I want to stop typing and run to the kitchen to bake them right now.

Paleo Pumpkin Bread
Did you know that when my younger son was a baby he ate so much squash and pumpkin that he turned orange? This amazing Paleo Pumpkin Bread was, and still is, one of his favorite treats. Try it for yourself and see why.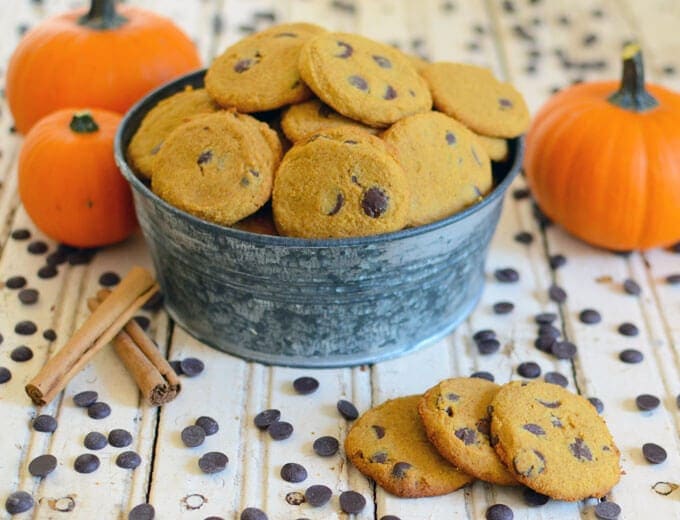 Nut-Free Pumpkin Chocolate Chip Cookies
If you're not in the mood to roast a pumpkin, you can make my Pumpkin Chocolate Chip Cookies which are made with canned pumpkin. These pumpkin cookies are incredible for the spooky season but we love them so much we make 'em all year round. While most of my cookie recipes are made with almond flour, these are an incredible nut-free treat.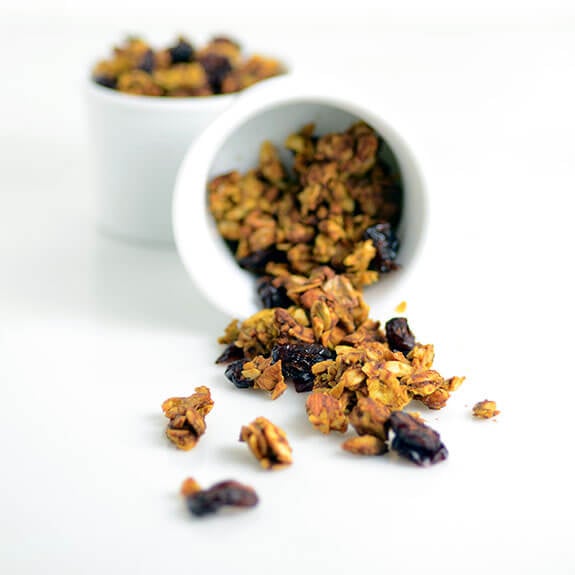 Pumpkin Cranberry Granola
My easy Pumpkin Cranberry Granola has eight ingredients total, that's it. If you want to turn it into a low-carb, keto granola recipe, leave out the cranberries and you're good to go, with only seven ingredients. It's super easy to make granola from scratch. The only problem I have is that when I make it for the family it's gone in one day. They like it that much!
What's Your Favorite Pumpkin Recipe?
Here's wishing you a good time on your roasted pumpkin adventures! I hope you had fun learning how to roast a pumpkin! Leave a comment and let me know. What's your favorite pumpkin recipe? 🎃
This post is an oldie but goodie from the archives, I first published it in 2008.
---
Buy My Books!
---