My Chocolate Gluten Free Cupcakes for Halloween are the most adorable, healthy Halloween treats to serve your little ghosts and goblins.
Chocolate Gluten Free Cupcakes for Halloween
Kids (big and small) will love this homemade cupcake and my other gluten free dessert recipes below.
Coconut Flour Recipes
One of my easy coconut flour recipes, made with 7 ingredients total –coconut flour, cacao powder, eggs, coconut oil, honey, salt, and baking soda– you can whip it up quickly.
Easy Gluten Free Dessert Recipes
This is one of those easy gluten free dessert recipes that you'll want to make for every special occasion.
Gluten Free Halloween Cupcakes
Print
Email
Pin Recipe
Instructions
Bake Paleo Chocolate Cupcakes and allow to cool for 2 hours

Make Paleo Chocolate Frosting

Pipe frosting onto cupcakes

Place decorations on cupcakes

Serve
Decorating Time
15

minutes
Gluten Free Halloween Treats from Scratch
While we can no longer give out homemade treats to trick-or-treaters, my Halloween Cupcakes are great for your ghoulish guest gatherings.
Read on for more gluten free Halloween treats made from scratch.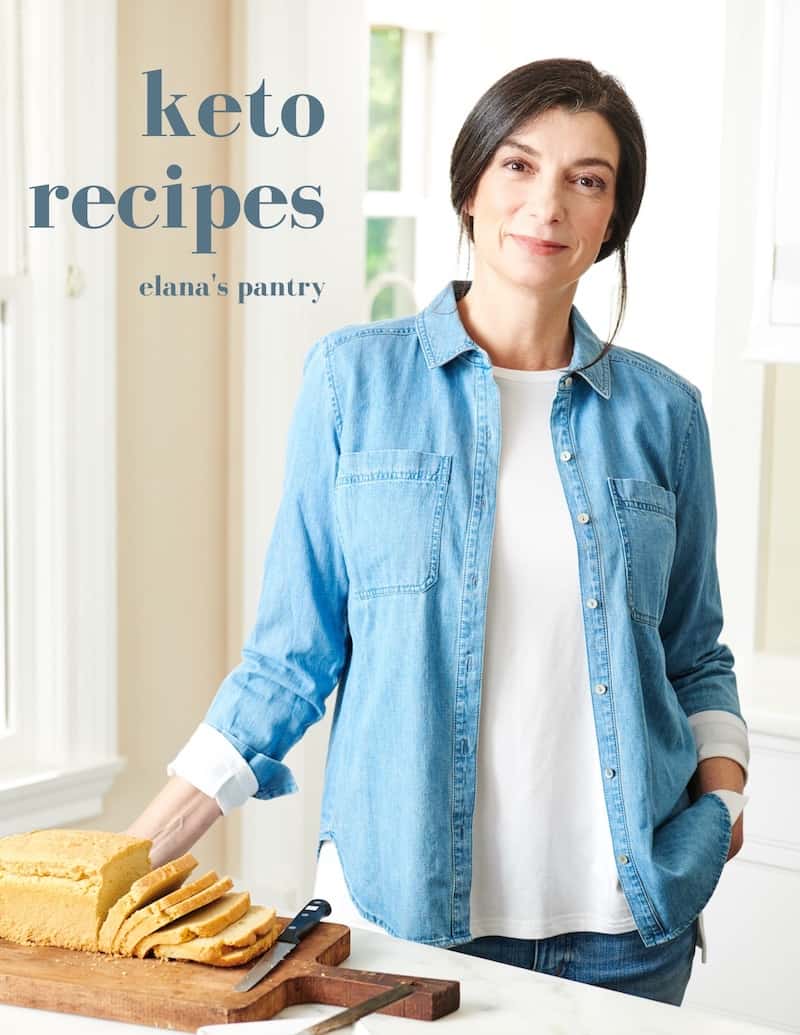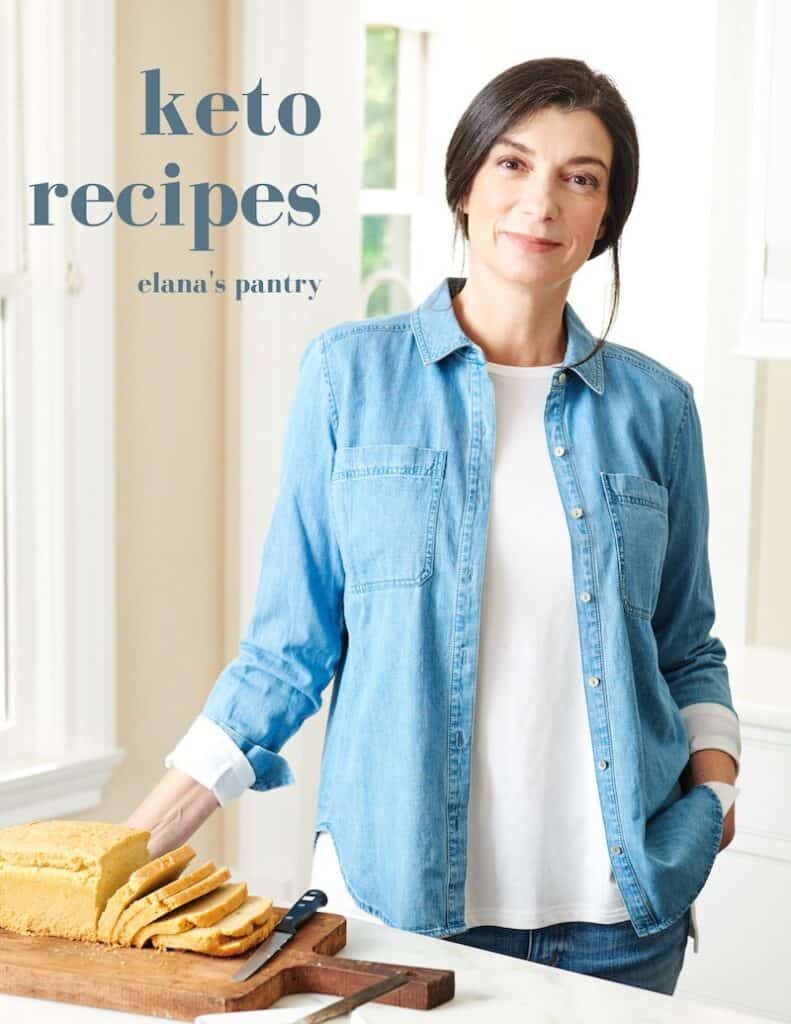 Get My Keto Recipes eBook
Free exclusive eBook, plus recipes and health tips, delivered to your inbox.
Gluten Free Halloween Cupcakes
My boys and their friends went gaga for these homemade Halloween cupcakes when they were little.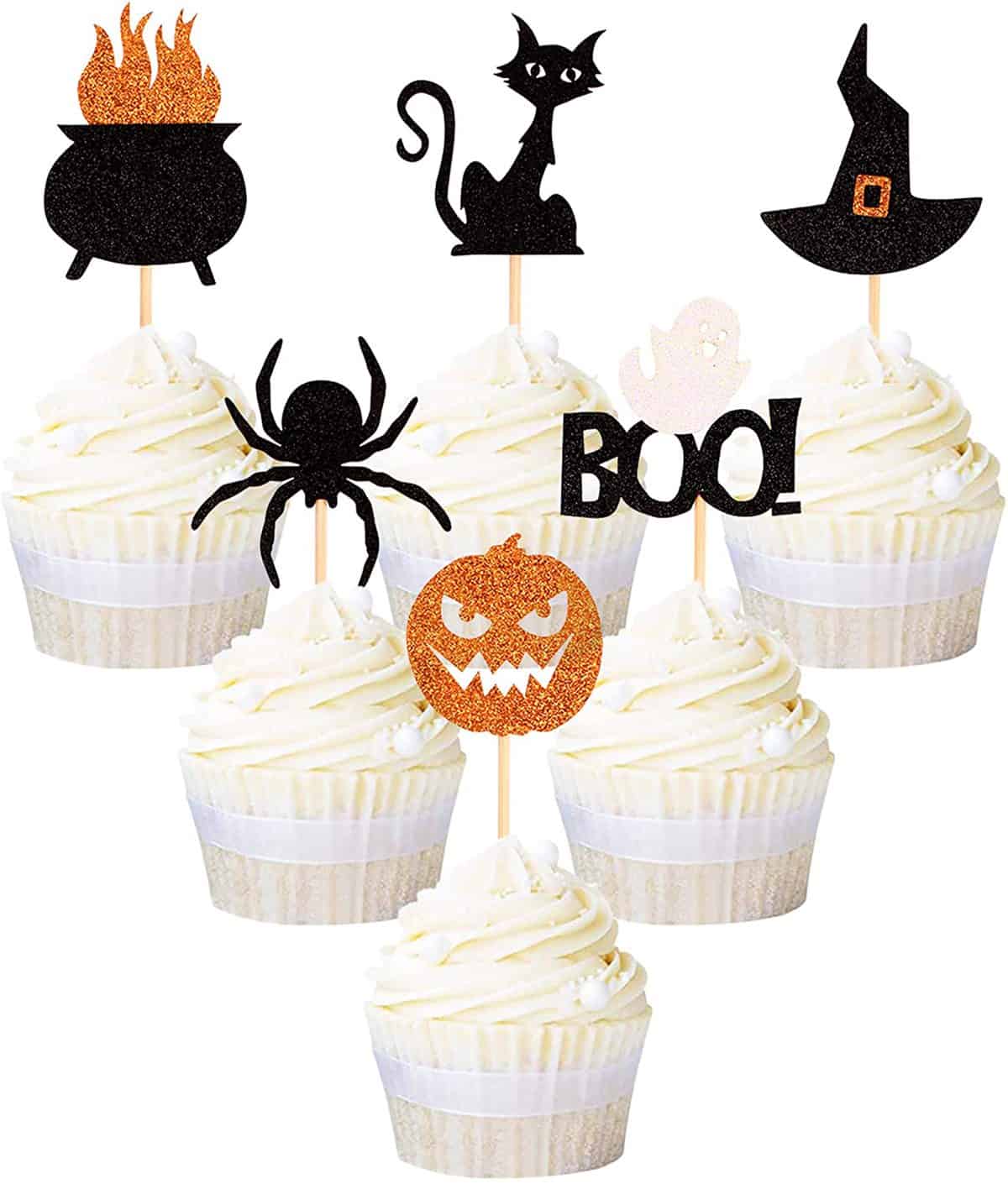 Halloween Cupcake Decorations
There's just something about cupcake decorations that makes every special occasion just a little more festive.
Gluten Free Cupcakes Recipe
I recall the day I created this Halloween cupcake recipe and shot the adorable cupcakes with my Nikon camera.
The boys were in high school, and when they walked into the house with their friends, everyone's eyes lit up before they gobbled up this gluten free dessert.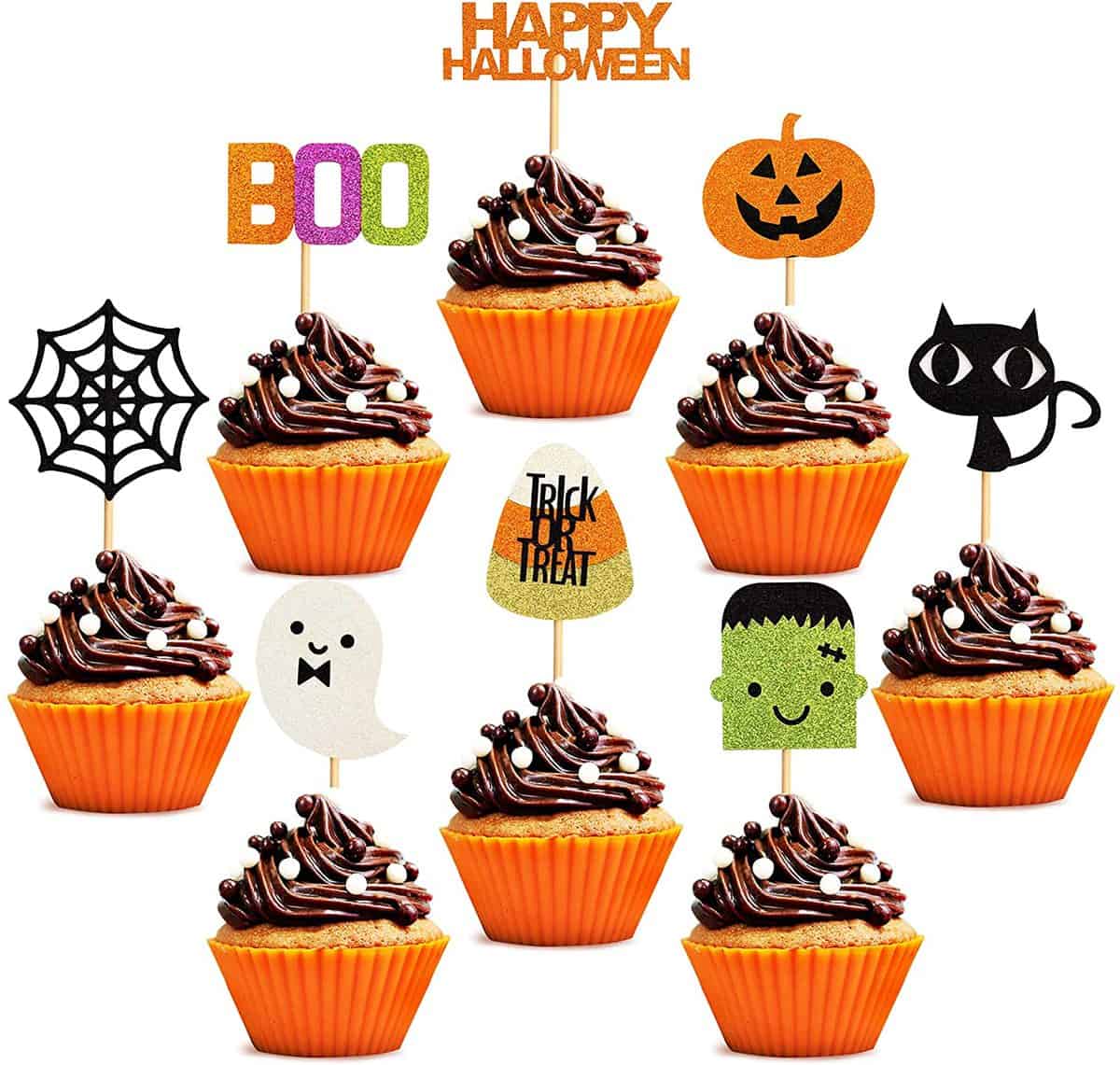 Homemade Chocolate Frosting
The frosting is an easy recipe with only three healthy ingredients that's every bit as good as the cupcakes.
All you need to make this homemade chocolate frosting is dark chocolate, coconut oil, and vanilla.
How to Frost Cupcakes
Wondering how to frost cupcakes? The key is to allow the cupcakes to fully cool.
Once they're cool, grab your piping bag and a fancy tip, fill the bag with frosting, and pipe away.
A more simple way to frost cupcakes is to spoon a dollop of frosting onto the cupcake, then use an offset spatula to spread the frosting over it.
Gluten Free Vanilla Cupcakes
My older son is a total chocoholic, and so is Mr. Pantry. Baby Pantry, on the other hand, loves all things fruity and vanilla.
For him, I use my Vanilla Cupcakes as a base along with the Vegan Buttercream Frosting recipes from my second book, Gluten-Free Cupcakes below.
Gluten Free Cupcakes
This book is perfect for all of your holiday baking needs.
Healthy Halloween Treats
If you're interested in more than cupcakes, I've compiled my favorite healthy homemade Halloween desserts for you below.
Easy Gluten Free Dessert Recipes
I hope you're able to find the perfect Halloween treat to make for your little ghosts and goblins.
Gluten Free Brownies
Made with 8 ingredients total, my Gluten Free Brownies Recipe uses low carb macadamia nuts instead of flour as their base. This means they are Keto Brownies as well.
Other ingredients? Unsweetened baker's chocolate, eggs, coconut oil, erythritol, stevia, salt, and baking soda.
I don't indulge in these because they contain erythritol, but my family adores this sugar free dessert, as do readers in need of Keto Dessert Recipes.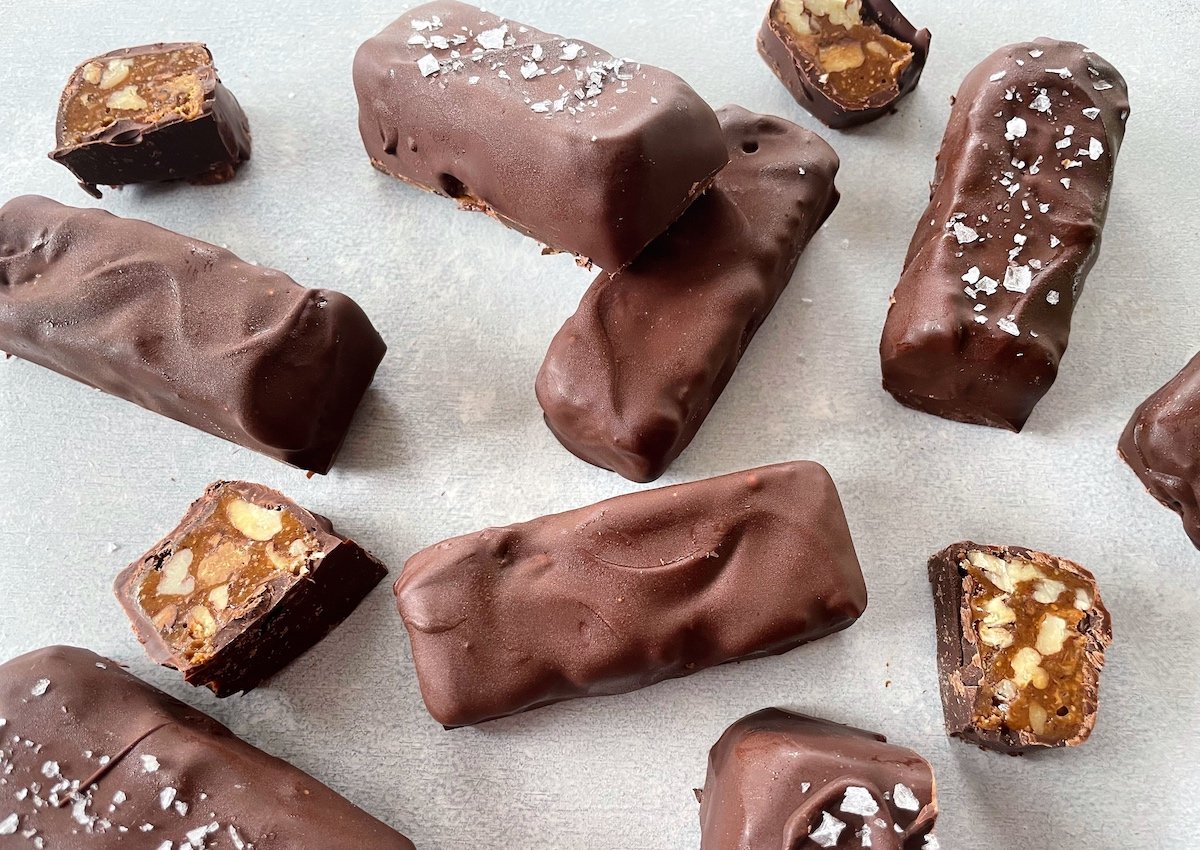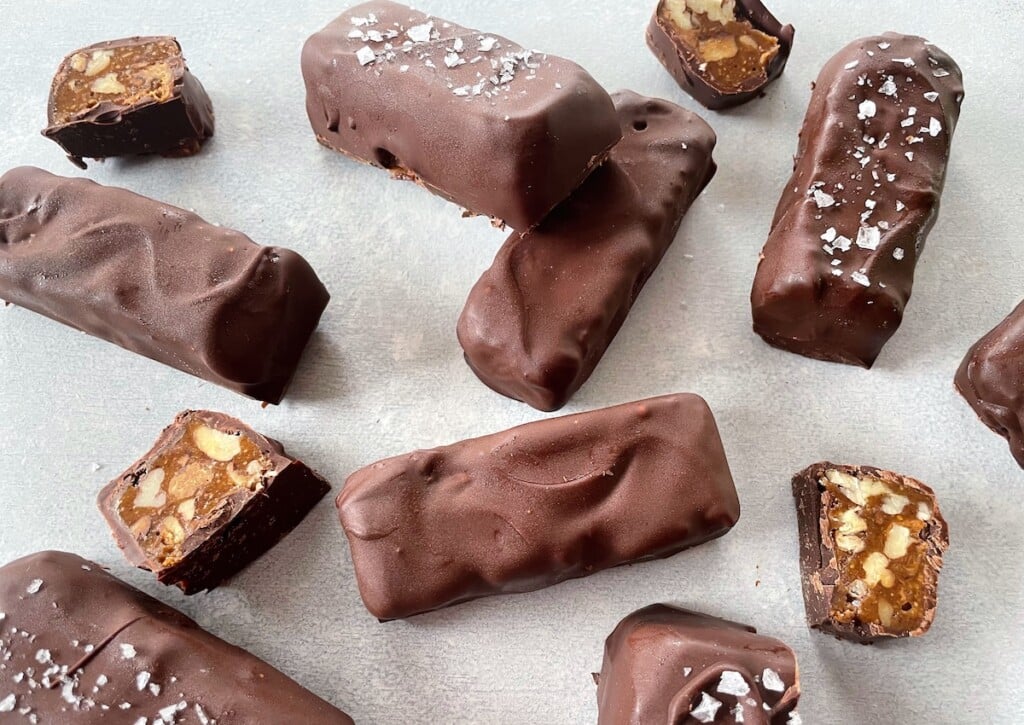 Homemade Candy Bars
My nutritious Homemade Chocolate Candy Bars recipe is the answer when your family is drowning in a sea of sugary sweets.
Homemade Chocolate Candy Bars are one of those must make gluten free, dairy free dessert recipes.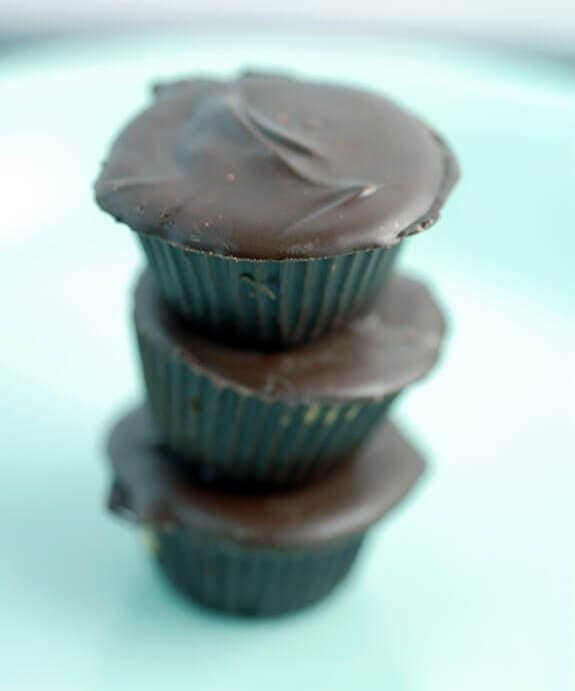 Almond Butter Cups from Scratch
I love easy chocolate desserts, and my 3 Ingredient Almond Butter Cups are another no-brainer for healthy Halloween treats.
Chocolate chips, golden flax meal, and vanilla almond butter are all you need for this homemade chocolate dessert.
Mint Chocolate Chip Keto Fat Bombs
My Mint Chocolate Chip Keto Fat Bombs is an easy keto dessert recipe that will fill you with fat rather than carbs.
Interested in learning more? See my write up on Intermittent Fasting for Beginners to learn about the benefits of burning fat for fuel.
Halloween Desserts
What's your favorite Halloween treat? Leave a comment and let me know!
This post is an oldie but goodie from the archives. I first shared my Chocolate Gluten Free Cupcakes for Halloween in 2013.