Yes, I continue to roll out the coconut flour recipes. This time it's gluten free Chocolate Cake. I am having a great time experimenting with this unique flour. I have been doing so for almost two years now and have created a small stockpile of recipes that work well with its light and fluffy texture.
This gluten free, dairy free chocolate cake (nut free too) is a family favorite, with a thick, yummy vegan chocolate frosting.
Chocolate Cake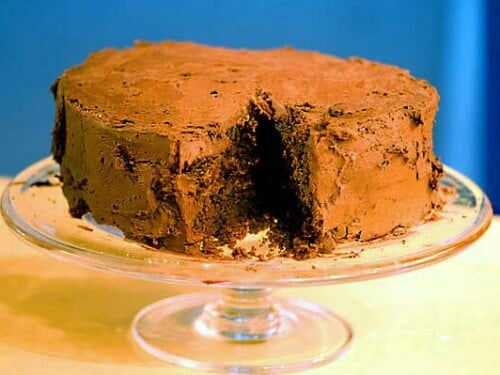 Print
Email
Pin Recipe
Instructions
In a

small bowl

combine flour, cacao, salt and baking soda

Add dry ingredients into large bowl and continue to blend

Pour batter into pans and bake at 325°F for 35-40 minutes

Remove from oven, allow to cool completely then remove from pans

Frost and serve
Vegan Chocolate Frosting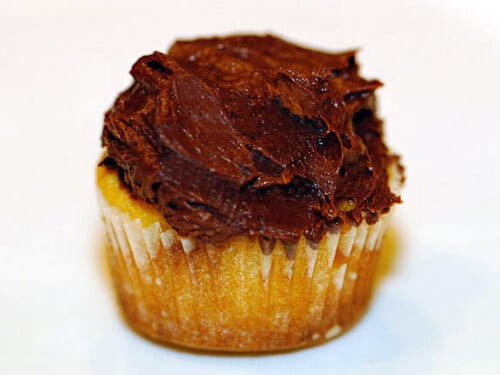 Print
Email
Pin Recipe
Instructions
In a small

saucepan

over very low heat, melt chocolate and grapeseed oil

Stir in agave, vanilla and salt

Place frosting in freezer for 15 minutes to cool

Remove from freezer and whip frosting with a

hand blender

until it is thick and fluffy

Frost over cake

Serve
This frosting recipe is one of my all time favorites –I have been known to eat it by the spoonful and like to spread it on crackers.
The chocolate vegan frosting above is a nice complement to my Vanilla Cupcakes (made from almond flour) recently featured in the Denver Post. Go ahead and see for yourself on your next special occasion or for no reason at all!