A simple butter cookie recipe made with heart healthy almond flour.
I love baking cookies. This easy gluten free cookie recipe is one that my friend Mary and I like to bake when we are together. She likes it because it's full of high protein, healthy ingredients that are Paleo/primal friendly.
I met my friend Mary on the very first day of college. She is one of the smartest, funniest people I know. A savvy foodie, she and I spent some good times cooking and eating our way through New York City in our younger days.
Yesterday, she emailed me and asked for, "that cookie recipe with almond flour and butter." Well, that would cover a couple dozen of my recipes. After a bit of email back and forth, we narrowed it down to one of the recipes I had concocted a few years ago, when I still lived in New York. Here it is, Mary, my recipe for Butter Cookies.
Butter Cookies
Instructions
In a food processor, place almond flour and salt and pulse briefly
Add butter, agave and vanilla and pulse until ingredients are well blended
Separate dough into 2 balls and place each on a piece of parchment paper
Cover each ball of dough with another piece of parchment paper and roll out to ⅛ inch thickness
Place in freezer for 30 minutes
Using a 2-inch round cookie cutter (or the top of a 2-inch wide jelly jar) cut out cookies *
Bake at 350° for 5-7 minutes
Cool and serve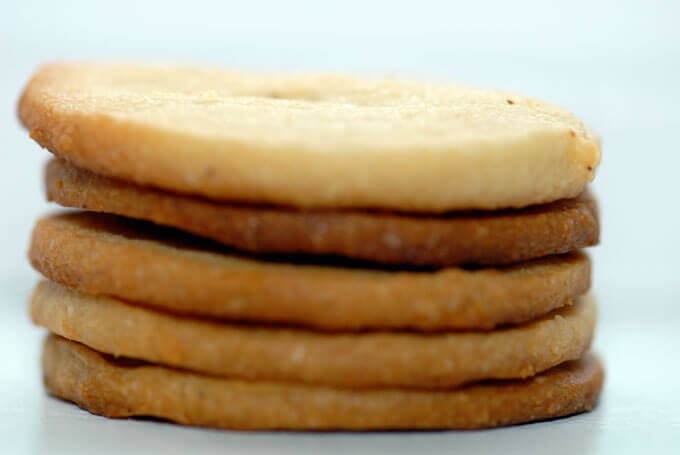 * if butter cookie dough becomes too soft to work with, roll it out again between the 2 pieces of parchment paper and return to freezer for 10 minutes