My boys love this vegan Strawberry Ice "Cream." I made a batch and it was gone in a couple of hours. So I made more and my husband got in on the act, consuming his share.
It is made with a coconut milk base and I added quite a bit of vanilla, in hopes of drowning out the coconutty flavor, as I did not want to make a coconut ice cream. I think I succeeded, though you all can be the judge of that.
Strawberry Vanilla Bean Ice Cream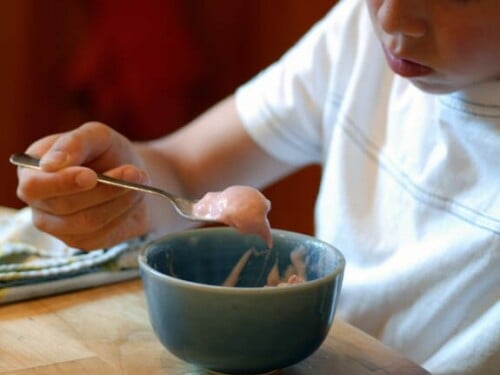 Print
Email
Pin Recipe
I hope you all enjoy this quick and easy, healthy frozen dessert recipe. I love that it meets the needs of of people on gluten-free and dairy-free diets. If you're wondering how to make ice cream without an ice cream maker, see my quick and easy 2-Ingredient Banana Ice Cream recipe.
To make this I used my Cuisinart Ice Cream Maker
which you can find here
. We used it for the class that I taught last summer, however we made the Vegan Vanilla Ice Cream that time.
Recently, CoconutGal contacted me about posting some of her photos of my recipes in the Elana's Pantry flickr group. I look forward to seeing her pics there and yours too!