Ok, I don't want to sound like a cranky woman when it comes to Natural Easy Makeup Ideas, but I do have one question.
Why is it that people spend so much time and money preparing and eating organic food, while applying toxic chemicals from head to toe as part of their personal care routine?
Healthy Makeup to Avoid Endocrine Disorders
I see this over and over again, men and women slathered in conventional makeup, lotion, sunscreen, and other personal care products.
The worst thing of all? Cologne and perfume, completely unnecessary items that pollute the air and poison the endocrine system.
Ok, now that this is out of the way, let's move on to the fun stuff!
Natural Easy Makeup Ideas
I don't wear makeup often, but when I do I'm usually asked what kind I use.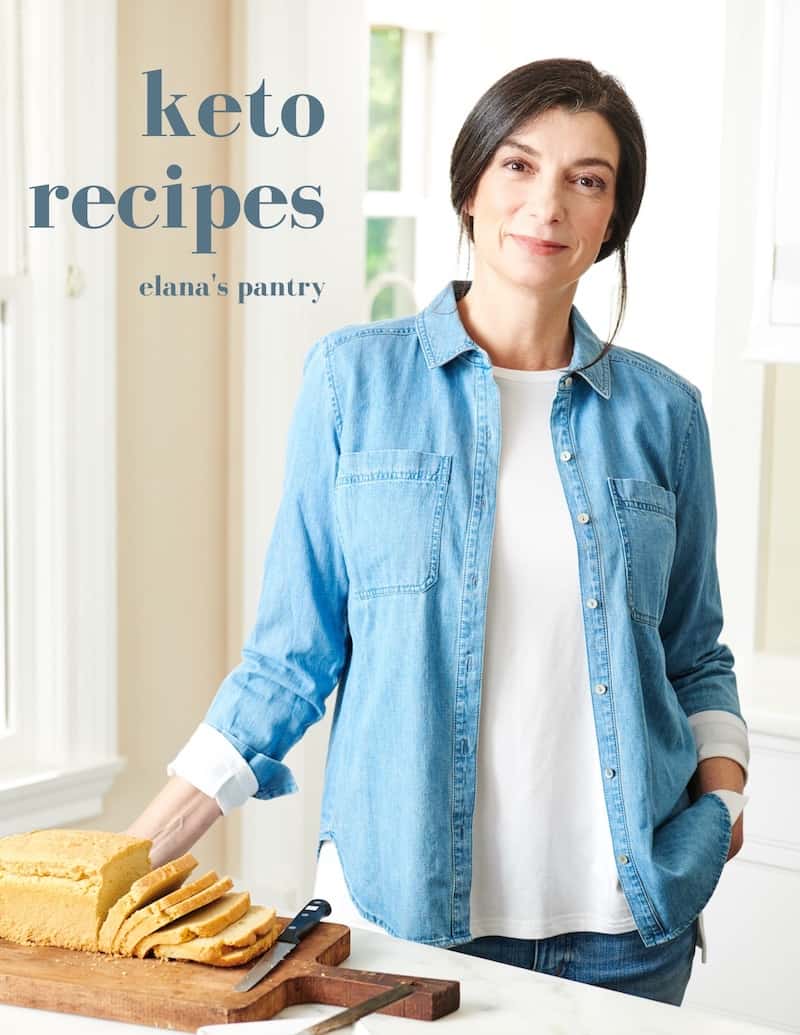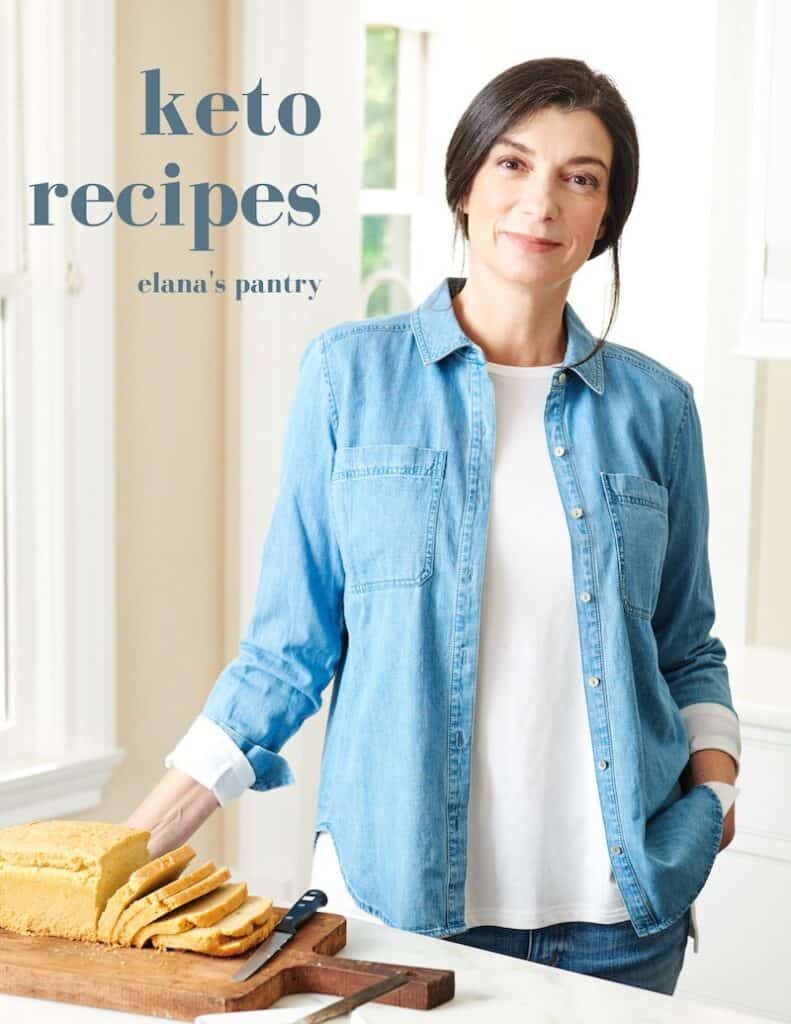 Get My Keto Recipes eBook
Free exclusive eBook, plus recipes and health tips, delivered to your inbox.
Everyone assumes that I'm using the cleanest products available and they're right.
Natural Looking Makeup
I don't particularly enjoy getting made up, so I keep my makeup routine incredibly short and sweet and use only non-toxic natural products.
With my guide you can look your best using healthy, natural-looking makeup
I want to help you do so with as little fuss, and chemicals as possible. Here's a peek at all of my healthy natural beauty secrets!
Tutorial for Makeup
I hope you find my easy tutorial for makeup below super helpful.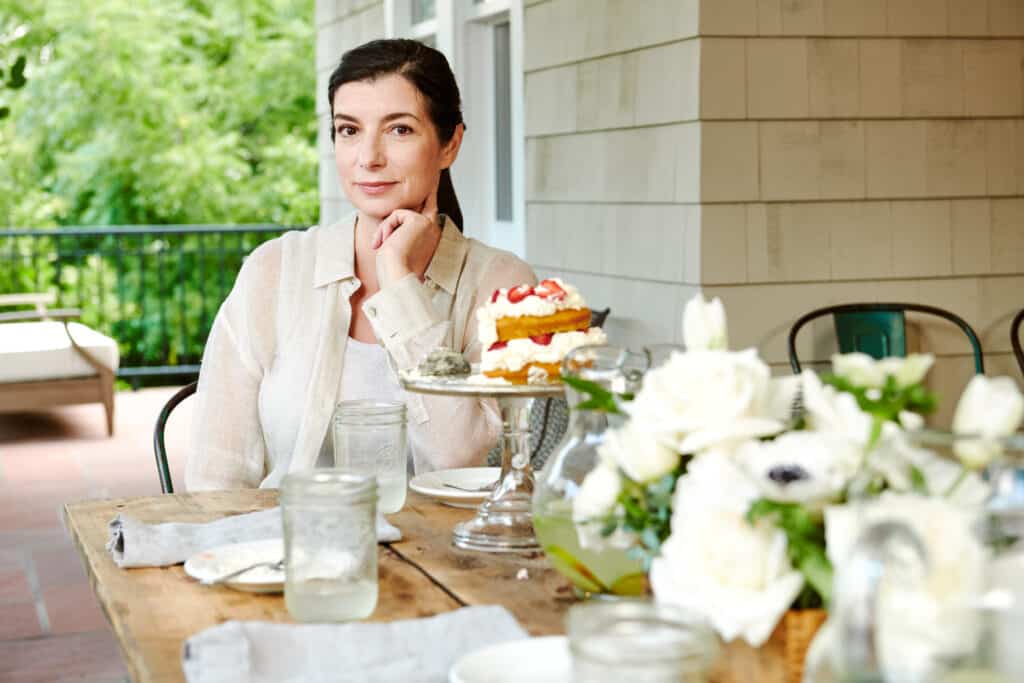 Makeup Tutorial For Beginners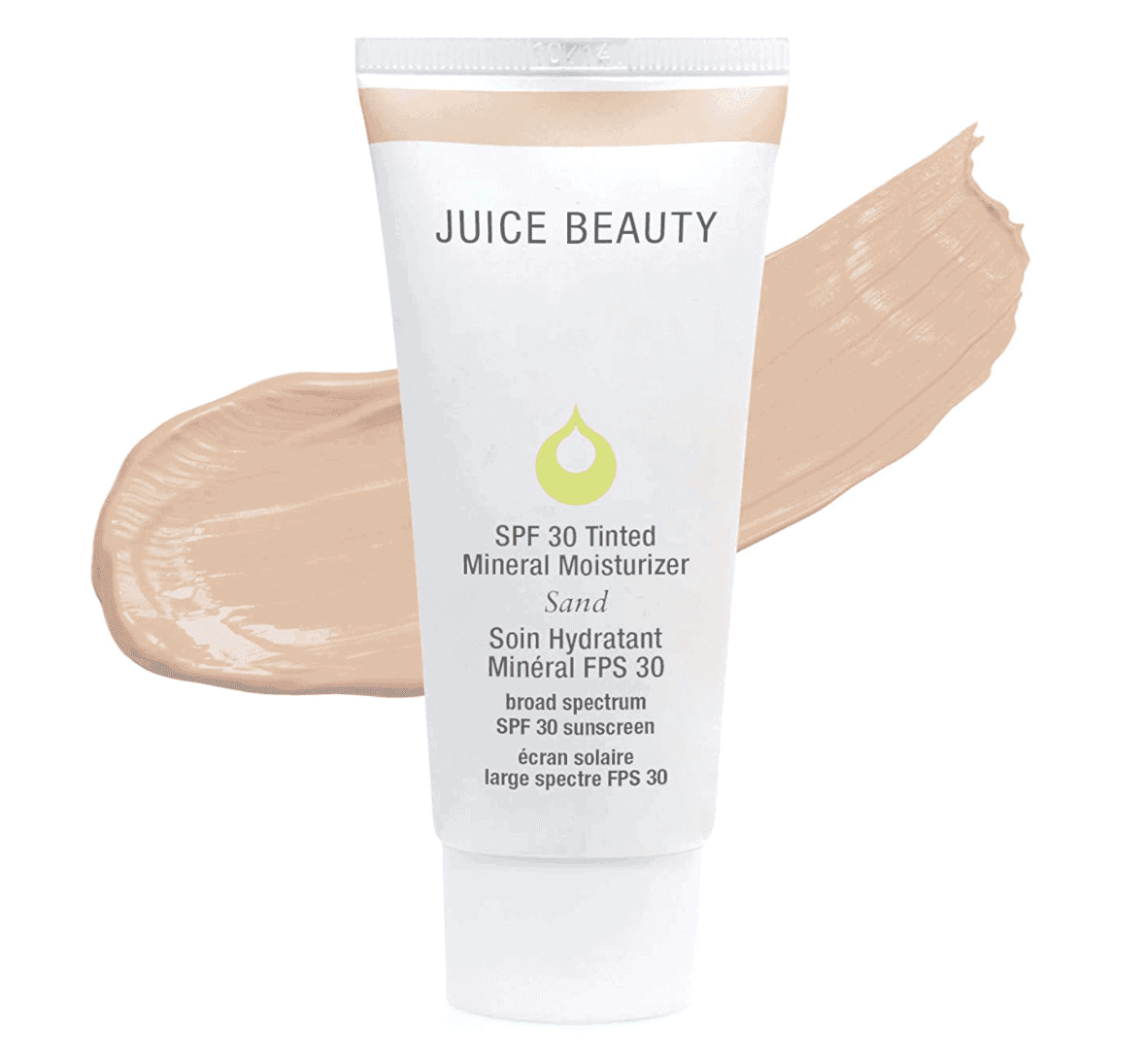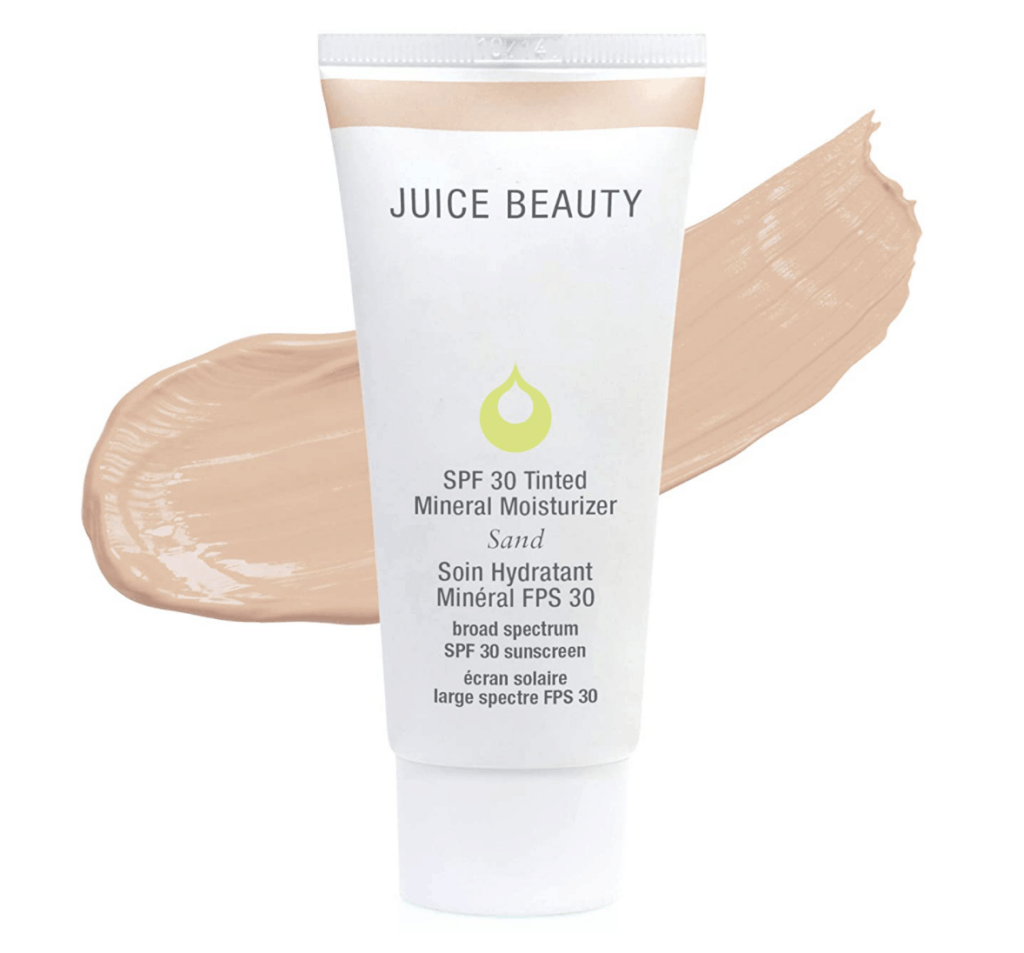 Base Moisturizer Natural
I like Juice Beauty's Mineral Moisturizer (Sand) as it tends to be oily and I have very dry skin.
It's also fantastic because it has SPF 30, great for protecting my middle-aged skin from our harsh mountain sun rays.
If you need more information on sunscreen, take a look at my post on Safer Sunscreen.
Back when I used to need a more finished look for television I applied Alchemy Foundation Powder.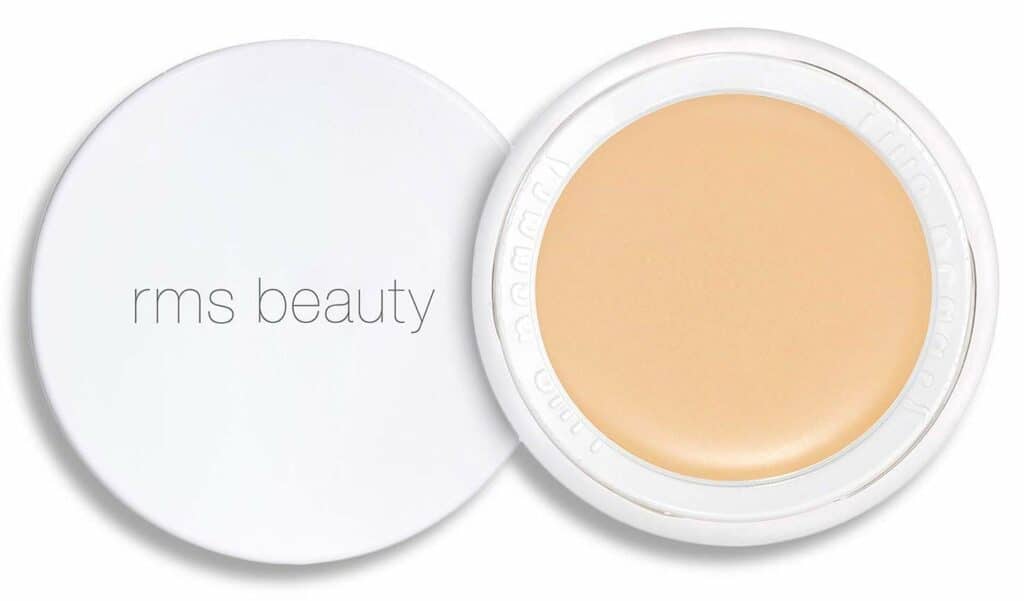 Concealer How to Apply Under Eye
Next, if I'm getting really gussied up, I dot a bit of this RMS Concealer (Color 11) under my eyes to minimize the appearance of dark circles, though I find that when I adhere to a strict Keto Diet, I don't need to use it as the dark circles disappear.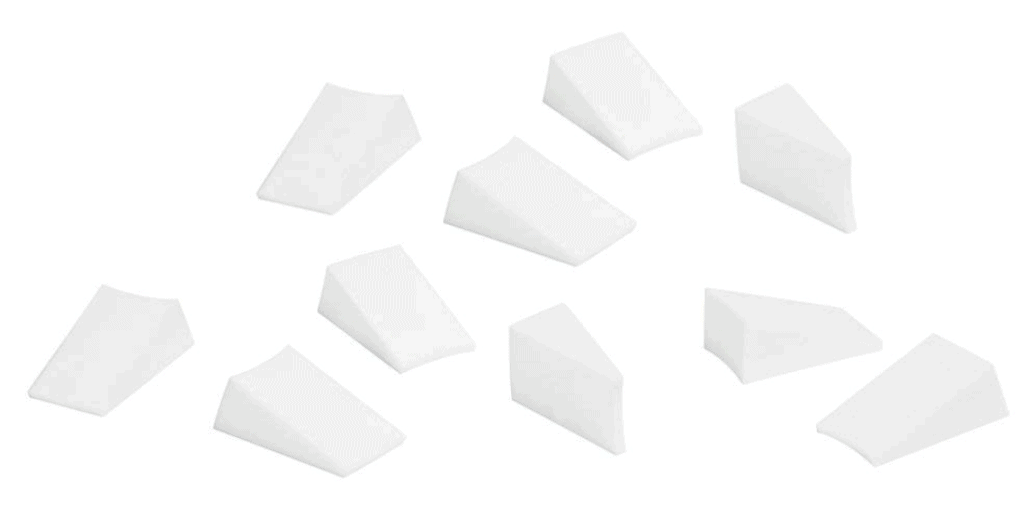 I use triangular sponges to spread the concealer, and rinse them with soap and hot water after each use to extend their lifespan.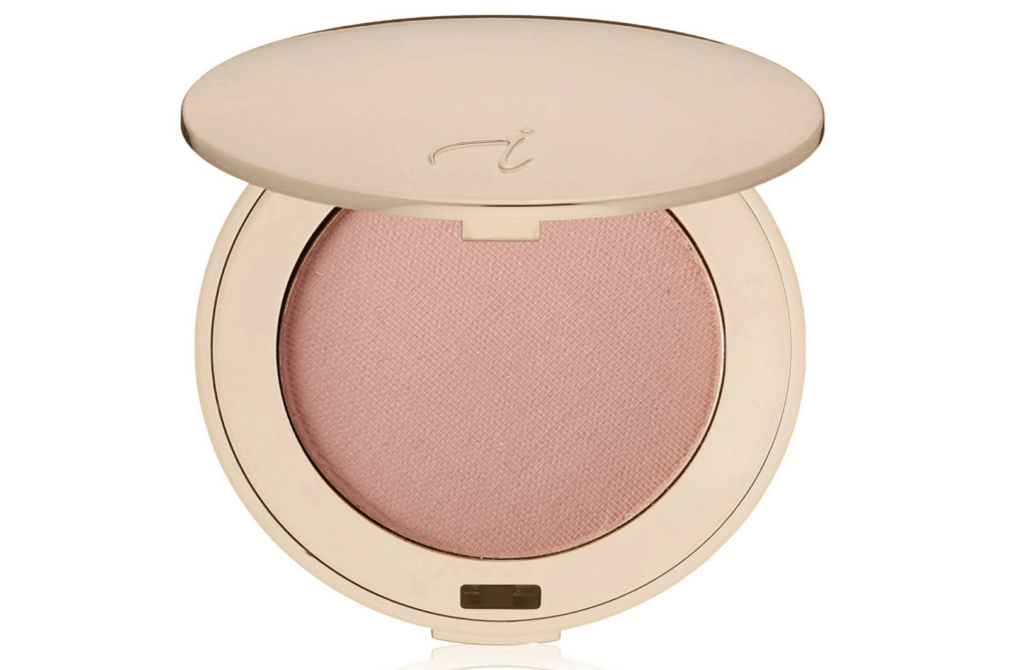 Natural Blush On Cheeks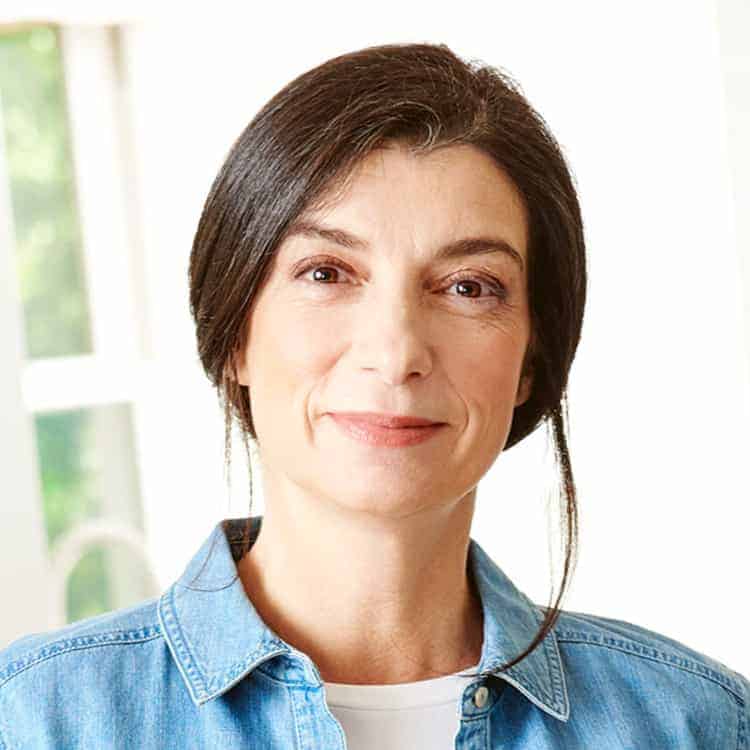 After that, I apply my favorite Jane Iredale Blush in Dubonnet with this brush, then I blend it with a cute little kabuki brush.
Natural Makeup Eyes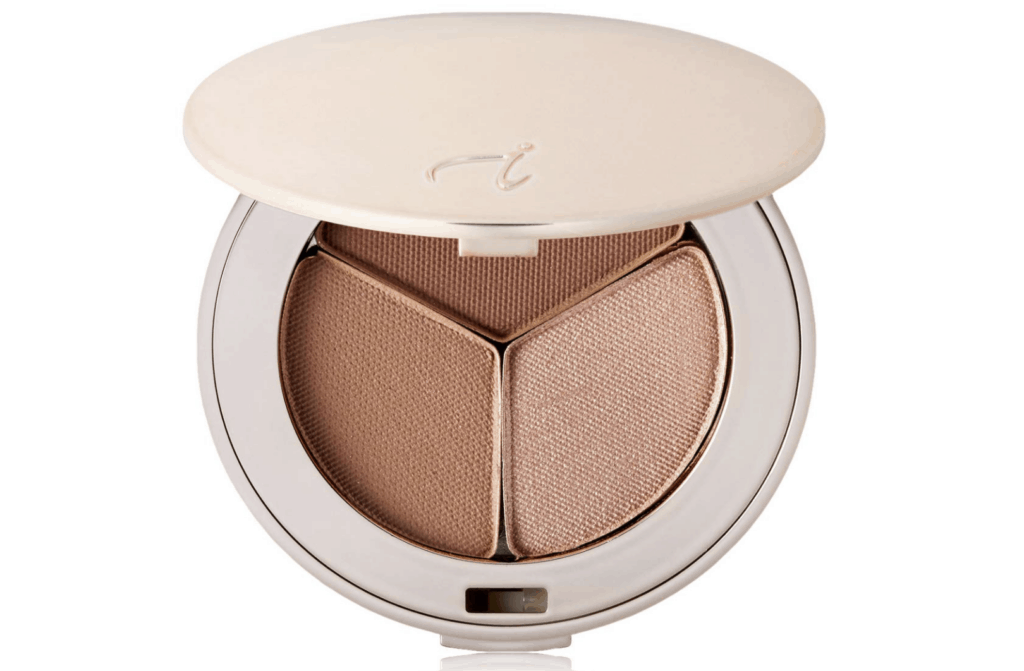 Applying Eyeliner
When I'm applying eyeliner I do it right above the base of my eyelashes which I think is a very cool sixties look.
I use this Jane Iredale Eyeliner Pencil in Black-Brown which works well for my darker hair and olive skin tone.
Sometimes when I'm applying eyeliner, I use eye shadow and an eyeliner brush, instead of a pencil.
It's a duller and softer look that I love and I use one of the colors from my Jane Iredale Eye Shadow Trio in Triple Cognac.
My favorite eye pencil sharpener is great for sharpening when my eyeliner pencils get dull.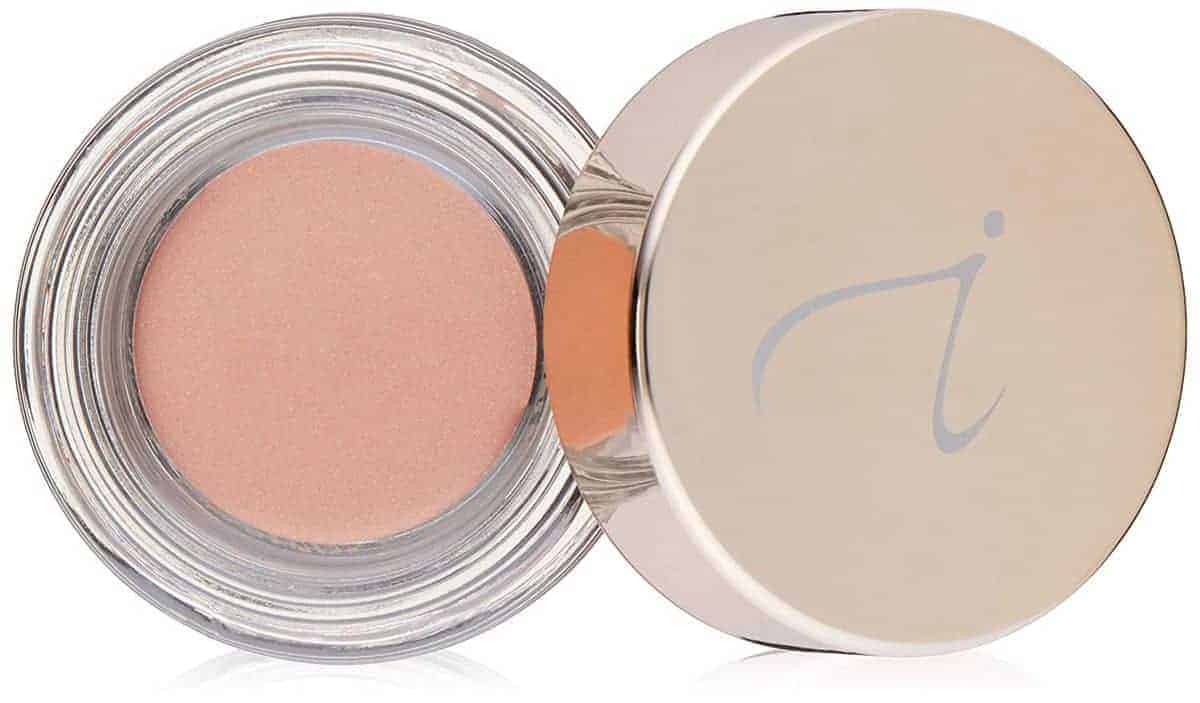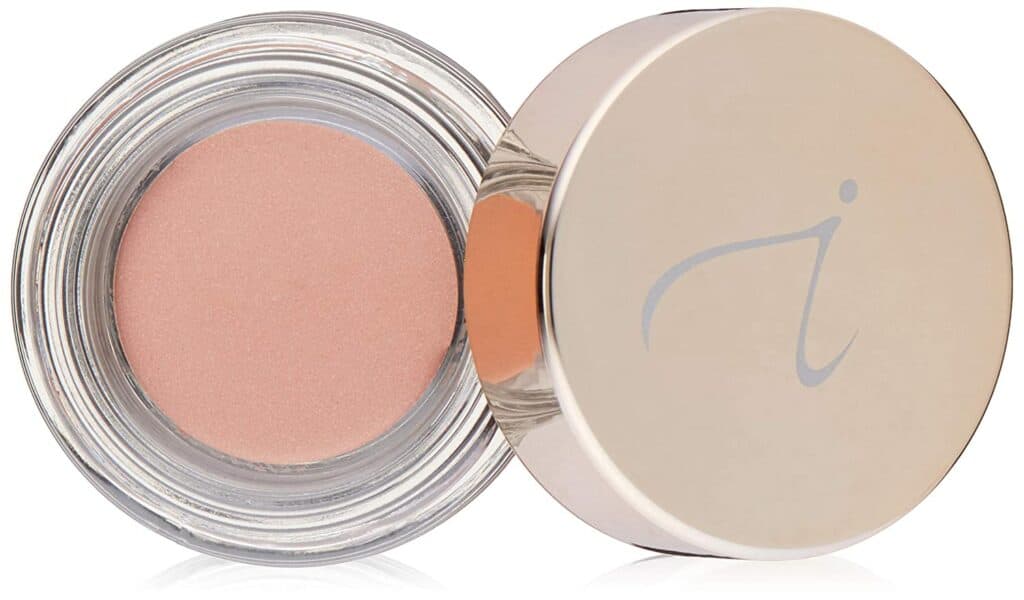 Natural Primer for Makeup for Eyelids
As an eye shadow base, I apply this Jane Iredale Lid Primer in Petal which is such a gorgeous color.
This natural primer for eyelids is moisturizing and makes a great canvas for applying a light touch of natural eye shadow.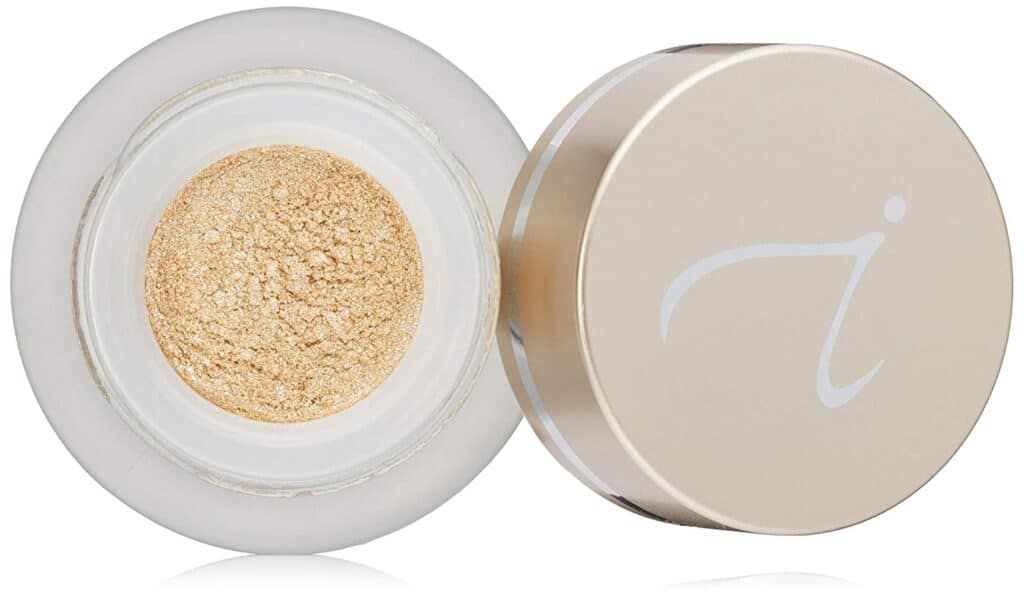 Neutral Eyeshadow Look
I probably have more eye shadows than any other make-up product in my make-up drawer.
I love the very natural tones in these eye shadows that highlight my eyes: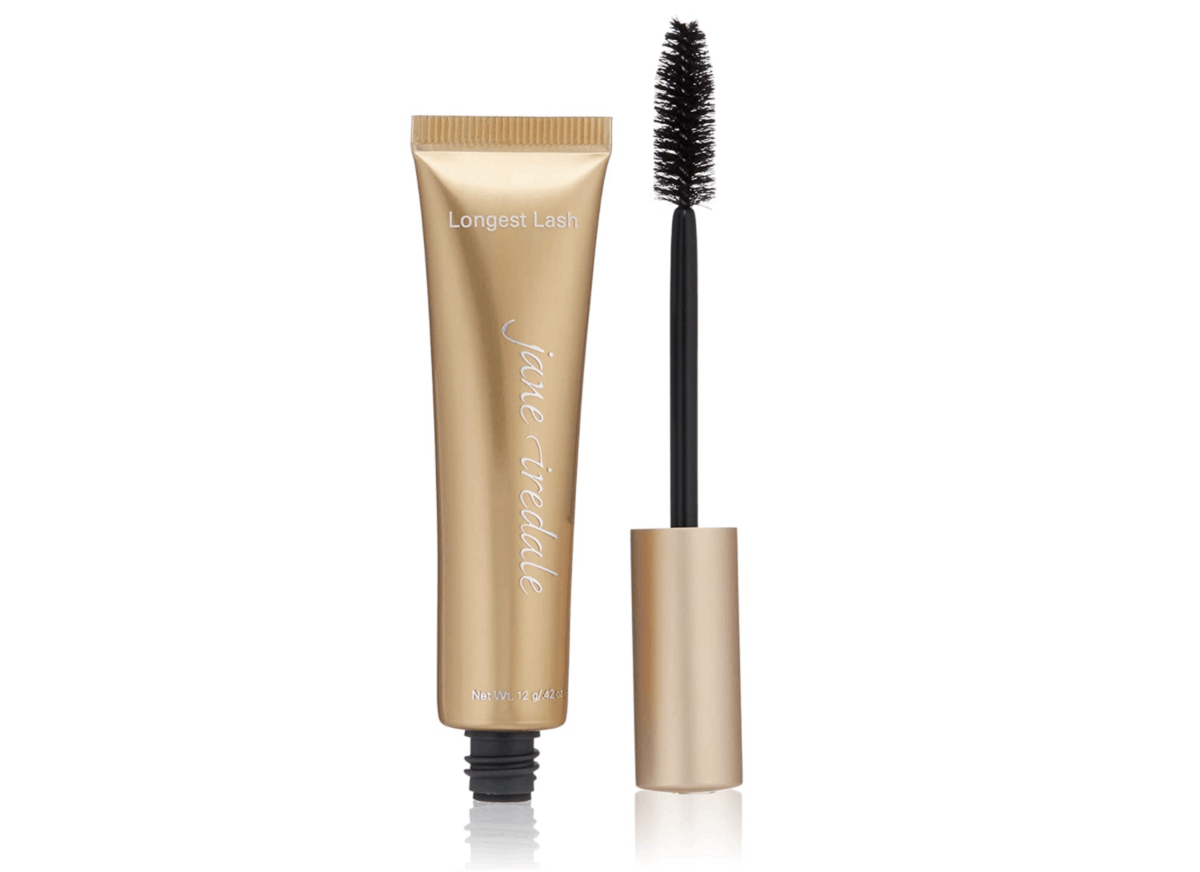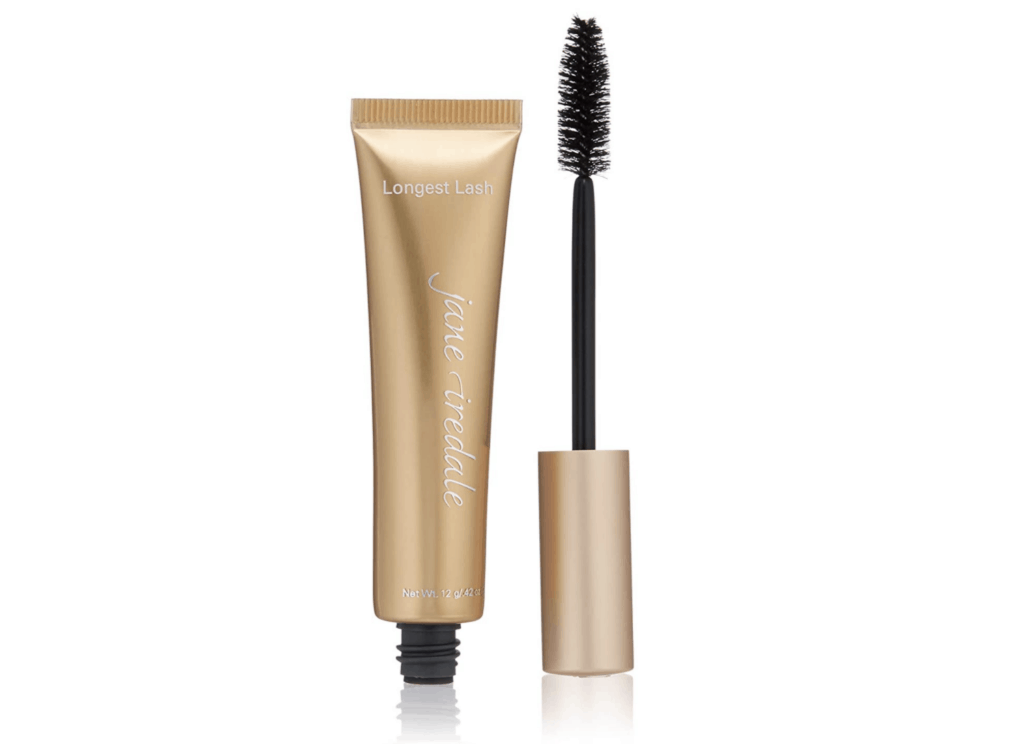 Best Mascara for Lengthening
Finally, I apply just a touch of mascara to my upper lashes.
Only a little bit is needed because my eyelashes are naturally dark and thick and I like to keep my look subtle and simply enhance my features.
I wear Jane Iredale Longest Lash Thickening and Lengthening Mascara in Espresso. Be careful with mascara because many contain wheat or gluten.
I don't apply any mascara to my bottom lashes.
First, because I think it looks a little weird on me that way, and second because it usually runs down my face within ten minutes. I don't want to look like a raccoon!
To touch up my eye makeup I use organic cotton swabs.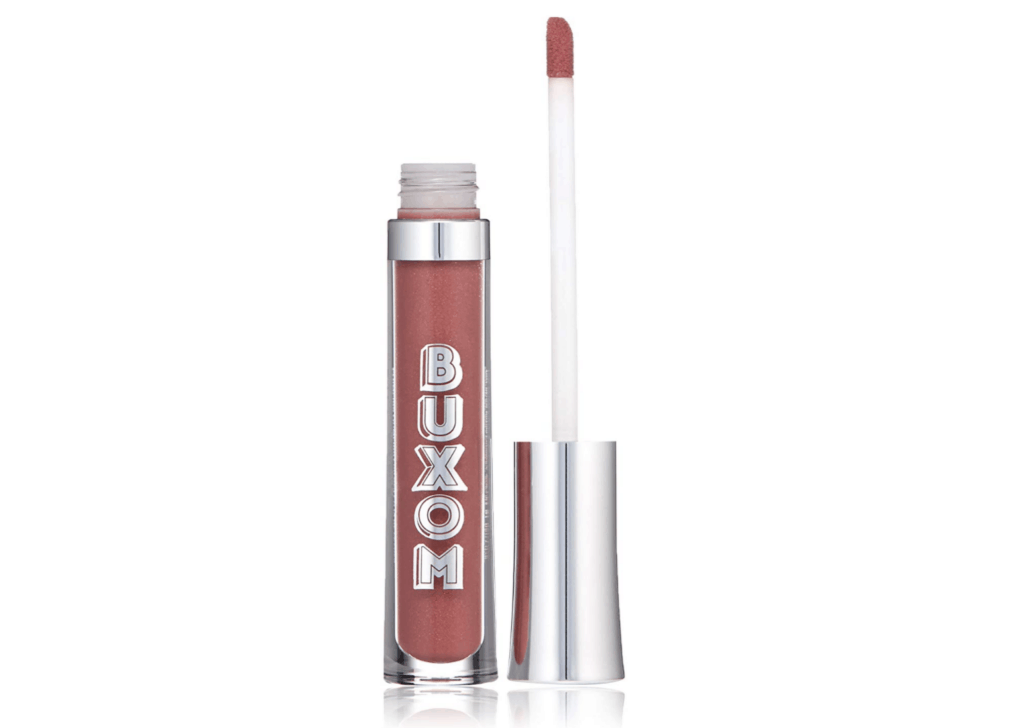 Facial Makeup for Lips
As a finishing touch, I brush on a smooth coat of lip gloss.
For me, lip gloss can also be an everyday product that's moisturizing and pretty. Here are my favorites:
For a clear shine, I use my Homemade Vanilla Butter Lip Balm pictured below.
This is a super fun project that your grade school children can help you with!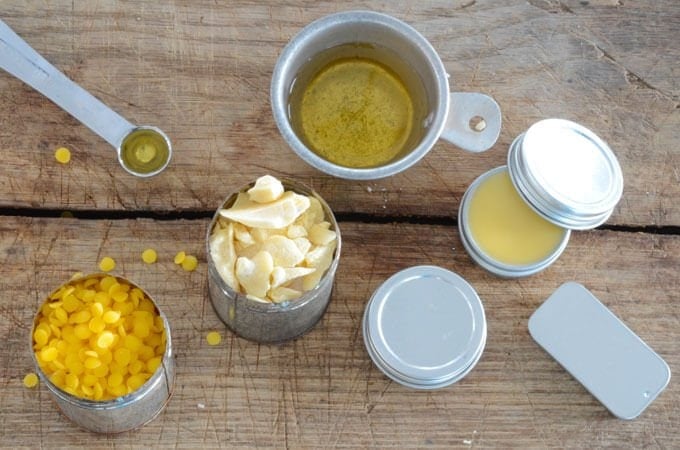 Easy Makeup Ideas
I hope you loved this BTS sneak peek into my easy makeup ideas routine. Now on to some organizational tips.
Makeup Headband
I love to wear a makeup headband to keep the hair off my face and out of my eyes while putting on makeup.
I also use it every night when I wash my face, which I now do with jojoba oil since my skin is dry and aging.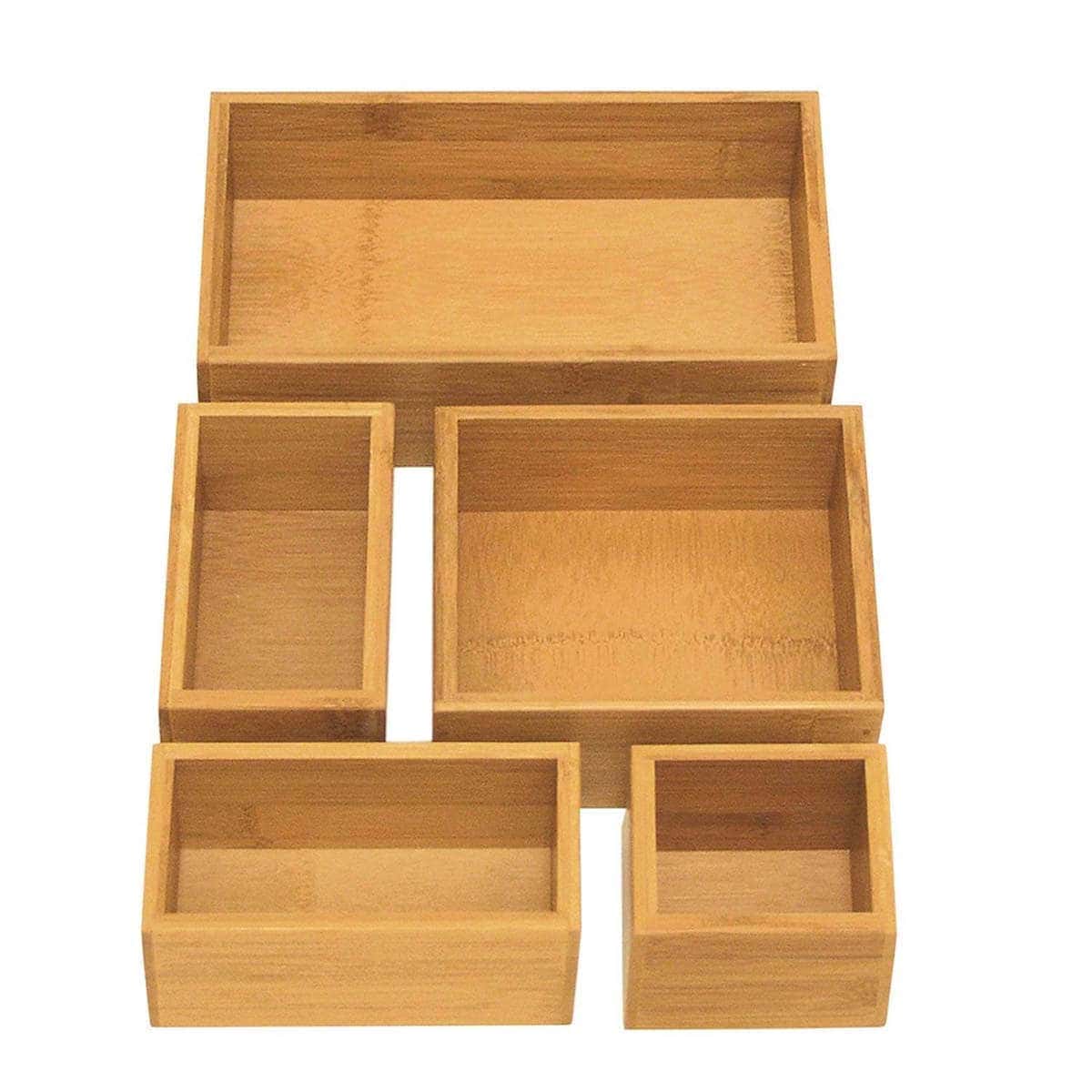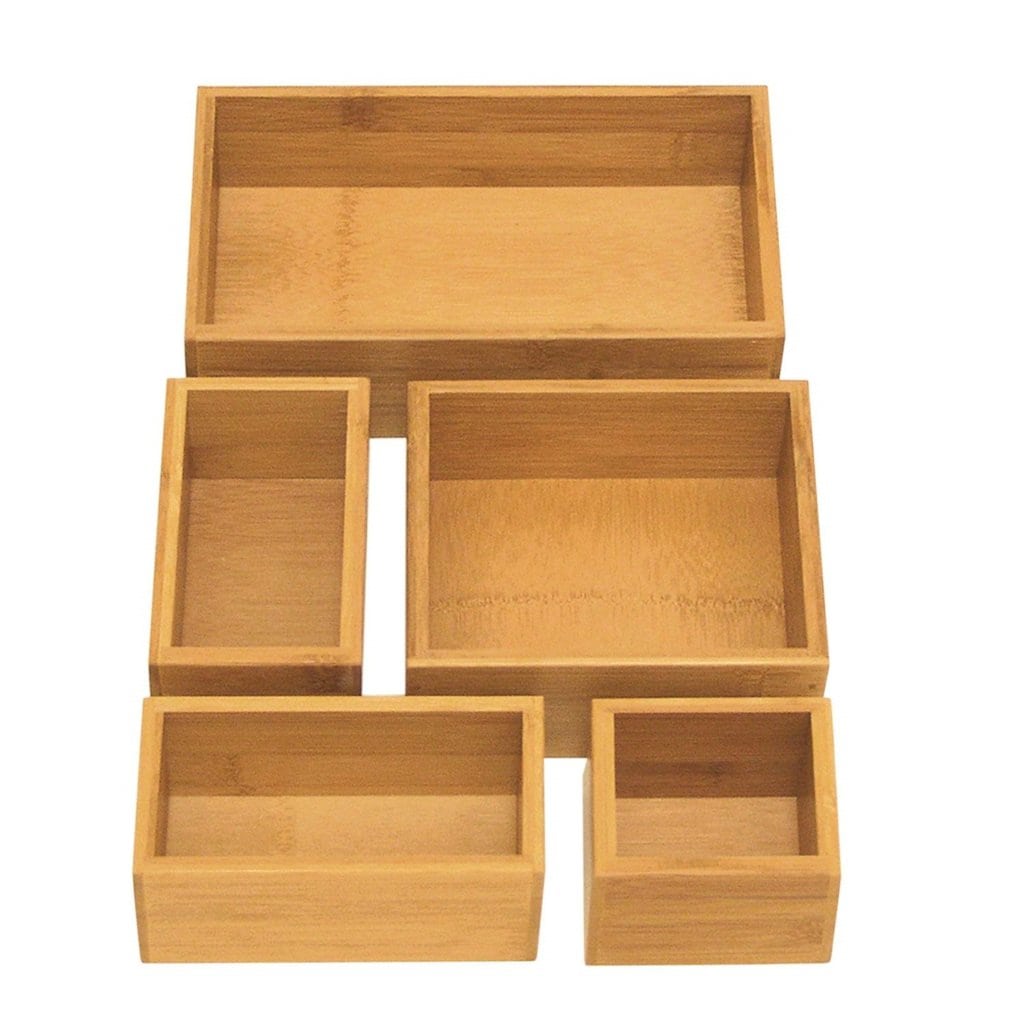 Makeup Storage for Drawers
If you're looking for makeup storage for drawers, look no further!
These adorable bamboo containers are the best!
I keep all of my makeup clean and organized in one drawer in the bathroom with them.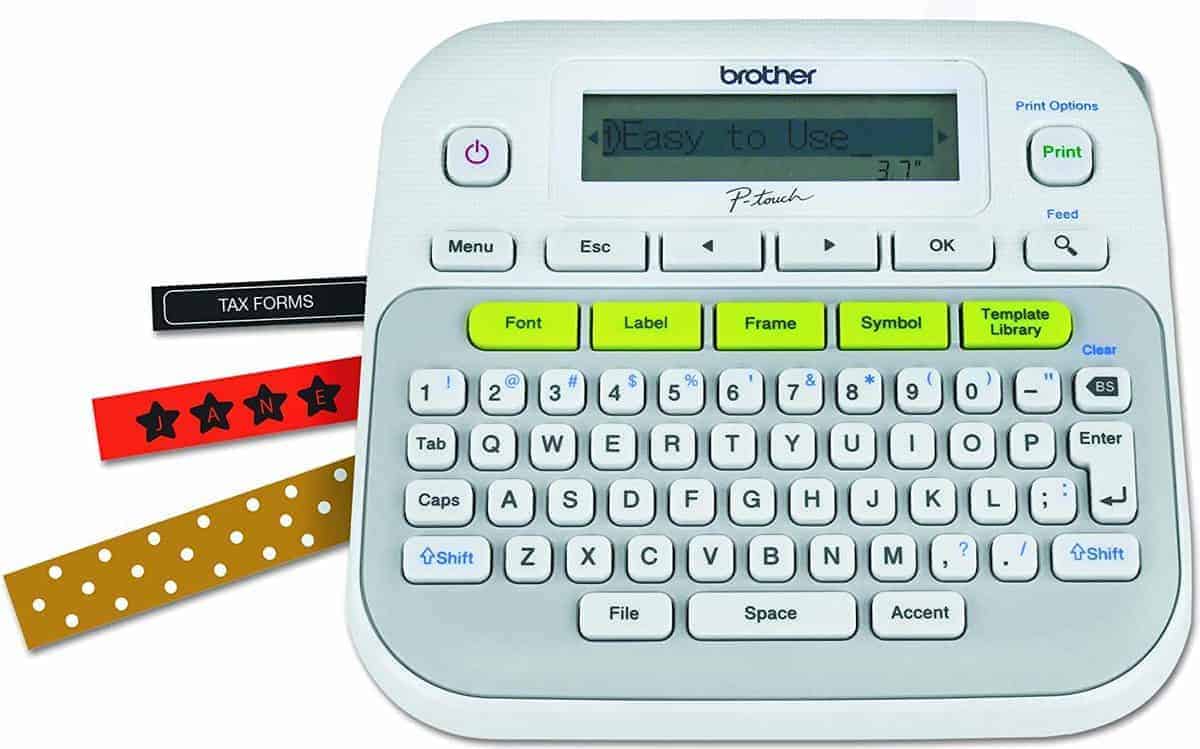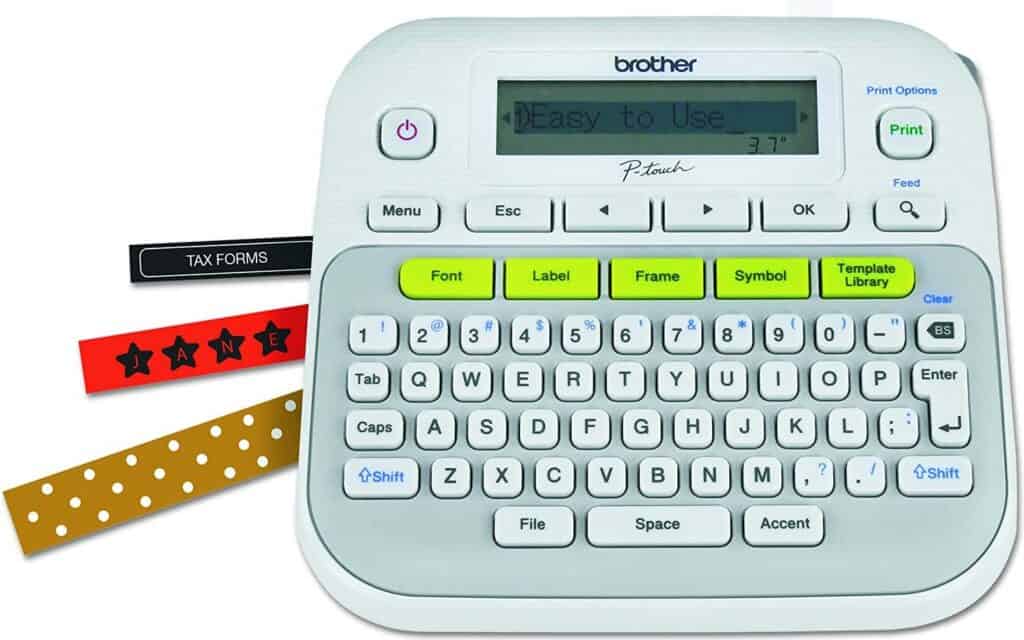 P Touch Tape for Labeling
I use a p-touch to label my makeup with the date in an unobtrusive spot. This way I know how old products are.
I try to replace items once a year but often end up using things for more like two years.
Beauty Tips
Women
Make-up is a very small part of my beauty routine.
For me, getting a great night of sleep is far more important than any product money can buy.
Gentle exercise and a clean diet are also at the top of my beauty tip list.
Since I don't like wearing make-up, I don't own a lot of it, and all of the make-up you see in the photo above is all of the make-up I own.
I'd rather spend money on good organic food than additional colors of eye shadow. In addition, I am a minimalist and believe that less is more!
When you see pictures of me working out at the gym on Instagram my face is completely free of any product whatsoever.
I will not wear makeup when I work out because it clogs my pores and doesn't let me detox properly via working up a good clean sweat!
Homemade Deodorant Without Baking Soda
When I am sweating up a storm, I love using this deodorant.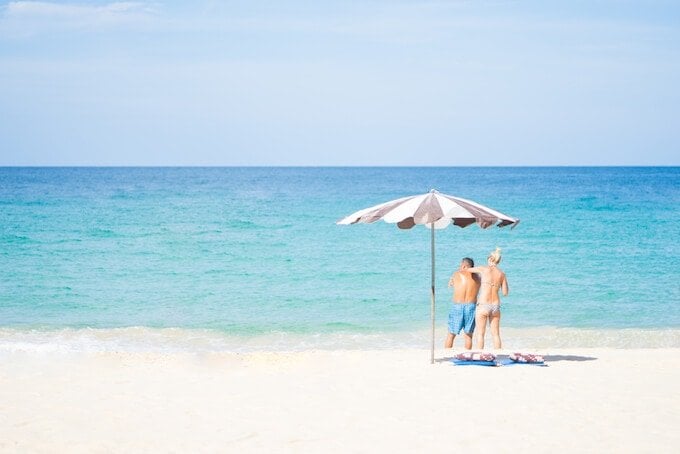 Safe Sunscreen
I'm a huge fan of sunscreen given that we live at high altitude in the Colorado mountains.
When I'm outdoors walking or hiking I wear Badger Mineral Sunscreen to protect my skin against sun damage.
Check out my post on Safe Sunscreen to see how I keep my skin healthy and shield it from the sun.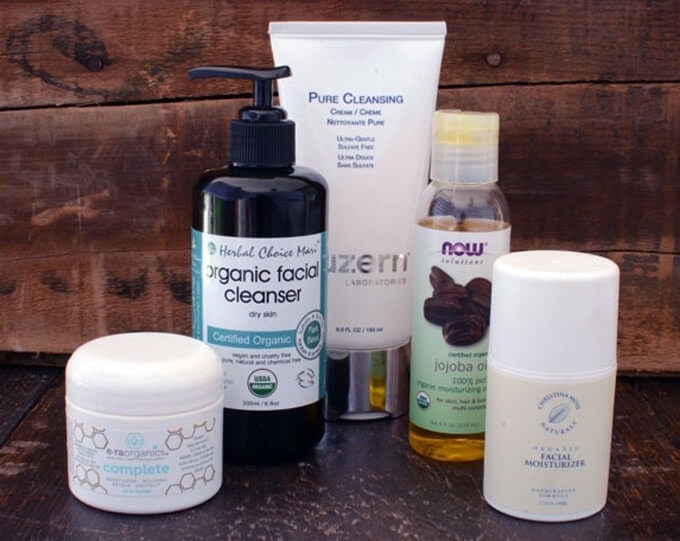 Skin Cancer Checks
An important part of my health and beauty care is to go to the dermatologist every year for a routine skin cancer check.
BRCA Genetic Testing and Early Skin Cancer Detection
Since I underwent BRCA genetic testing and learned that I have the BRCA mutation, I've become even more careful about protecting my skin.
Why? Because this mutation leads to an increased risk of skin cancer.
Clean Skincare Brands
I haven't been to a cosmetic dermatologist, and I haven't ever gotten Botox or fillers, but I wouldn't judge people that use different methods than I do to look and feel their best.
Facials Benefits
I do get a facial a few times a year and only go to spas that use natural products from skincare lines such as Naturopathica, which is very pure.
I also am sure to use clean skincare brands in my daily routine.
Natural Makeup Styles
Bottom line? I believe in feeling your best by being your best, and I use makeup as a tool to enhance my features, not to cover anything up.
Clean Makeup Styles
Clean makeup is always in style for me –what's your favorite makeup, or your favorite thing about it? Leave a comment and let me know 💄.
This post is an oldie but goodie from the archives, I first published Natural Easy Makeup Ideas in 2016.