Meringues are a light and crunchy naturally gluten-free dessert that melt in your mouth. Better yet? Mine are made with only two ingredients –egg whites and maple syrup.
Meringue cookies are fun, yet elegant, pleasing both young and old; my children and their friends devour them. So does my husband. We'll be serving my quick and easy Meringues at our Passover Seder, along with my egg-free Macaroons, in order to give everyone with food restrictions loads of options.
If you're not Jewish, these meringues are also a wonderfully springy, light, and festive Easter dessert.
Meringues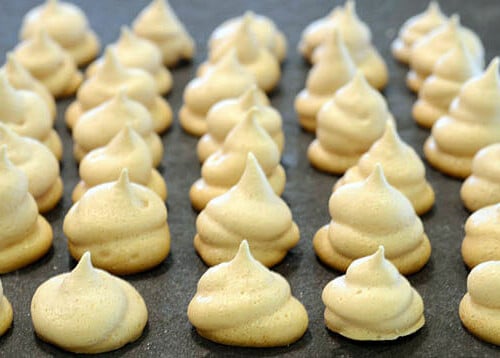 Print
Email
Pin Recipe
Instructions
In a

medium pot

combine egg whites and maple syrup

Turn flame on stove to lowest setting possible

Using a

hand blender

with whisk attachment, whisk meringues in pot on stove

Whisk 4-5 minutes total, until stiff glossy peaks form

Fit a pastry bag with a ⅜-inch round tip (

ateco #804

) and fill bag with meringue

Bake at 200°F for 2 hours

Allow to cool for 1 hour

Serve
This meringue cookie recipe is based on the meringue frosting recipe in my first book, The Gluten-Free Almond Flour Cookbook.
If you don't want to be fussy and mess with a pastry bag you can drop this meringue mixture one large spoonful at a time onto a parchment lined baking sheet. One of the best things about these delicious, melt-in-your mouth meringues is that you don't need to own a stand mixer to make them, you can make them like I did with a cheap hand mixer using the whisk attachment.
Another note on these gluten-free meringues –I tried making them with honey and they had an overly sweet cloying taste, my entire family preferred the ones I made with maple syrup, in fact, the boys would not eat the meringues made with honey.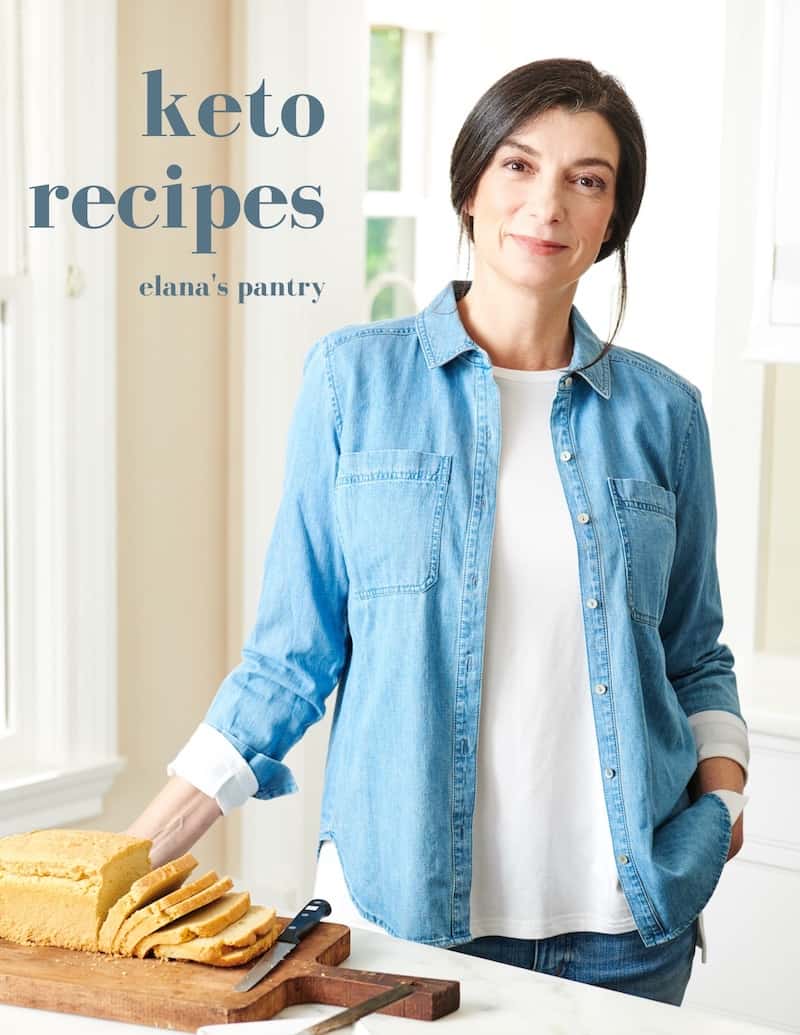 Get My Keto Recipes eBook
Free exclusive eBook, plus recipes and health tips, delivered to your inbox.
If you're wondering what to do with all those extra egg whites when you make my Chocolate Pots de Creme, use this Meringue recipe. According to Martha Stewart, meringues can be made 5 days ahead and stored in a cool, dry place at room temperature.