It's time for some serious funfetti! This Low-Carb Funfetti Blondie recipe is made with 7 ingredients total and can be thrown together in a jiffy. Mr. Pantry and my friends love these homemade low-carb blondies and couldn't get enough of them.
Low-Carb Funfetti Blondies Recipe
Most funfetti blondies recipes contain over a cup of sugar. My Low-Carb Funfetti Blondies contain one-quarter cup of maple syrup, and are made with a low-carb almond butter base, rather than white flour. I came upon the idea of adding sprinkles to a blondie recipe on Lexi's Clean Kitchen. I then updated my own Almond Butter Blondie recipe (created in 2008) reducing the sweetener to make it low-carb, and turned them into Funfetti Blondies by adding sprinkles. So there you have it! Low-carb Funfetti Blondies.
Funfetti Blondies Recipe with Natural Sprinkles
This low-carb almond butter blondies recipe is made with natural sprinkles that do not contain artificial dyes and coloring. Still, since the sprinkles are made of a corn base they're not something I eat. I created this recipe for my husband and as a labor of love for my readers. Corn is a highly allergenic food and incredibly hard on my system. If you're like me and can't do sprinkles, then substitute with these amazing dark chocolate chips.
How to Make Blondies with Almond Butter
All you need to make this almond butter blondie recipe is almond butter, salt, baking soda, eggs, maple syrup, and stevia, plus sprinkles or chocolate. That's it! I promise. It's one of those super easy one-bowl recipes that you can whip up in a jiffy. The biggest problem I have with this is that the blondies are ready to throw in the oven before it's reached 350F°.
Low-Carb Funfetti Blondies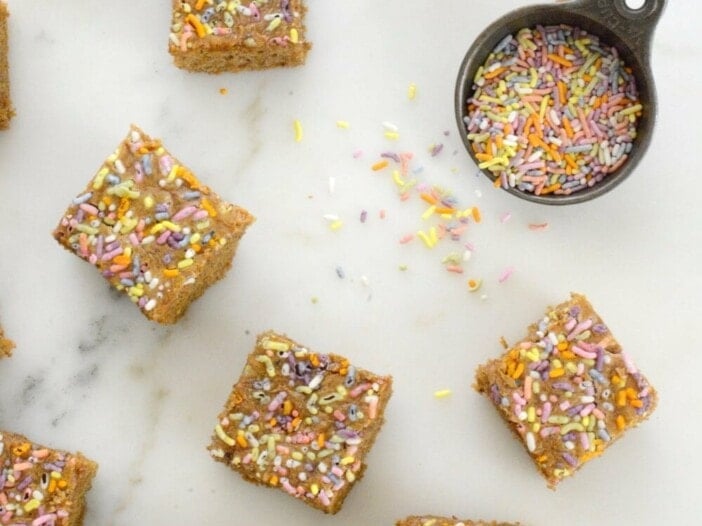 Print
Email
Pin Recipe
Instructions
In a

food processor

combine almond butter, eggs, maple syrup, and stevia

Pulse in salt and baking soda

Stir in two tablespoons of sprinkles by hand

Scatter remaining two tablespoons of sprinkles on top of batter

Bake at 350°F for 19-22 minutes

Serve
Why Are Blondies Called Blondies?
The other day I was chatting with my Mom and Dad. They asked what I was up to and I told them I'd been figuring out how to make Low-Carb Funfetti Blondies. My Dad then asked what is a blondie? I told him that basically a blondie is a brownie without the cocoa powder. So it's a blonde brownie instead of a brunette brownie. Blondies typically contain white or dark chocolate chips, unless they're my Low-Carb Funfetti Blondies, which are made with natural sprinkles.
What is a Blondie?
Essentially, a blondie is a cakey, bar version of a chocolate chip cookie. Although I baked a lot growing up, I did not meet my first blondie until I went to college. The cafeteria at Columbia had the best blondies that we used to eat after tennis practice. That's when I fell in love with them.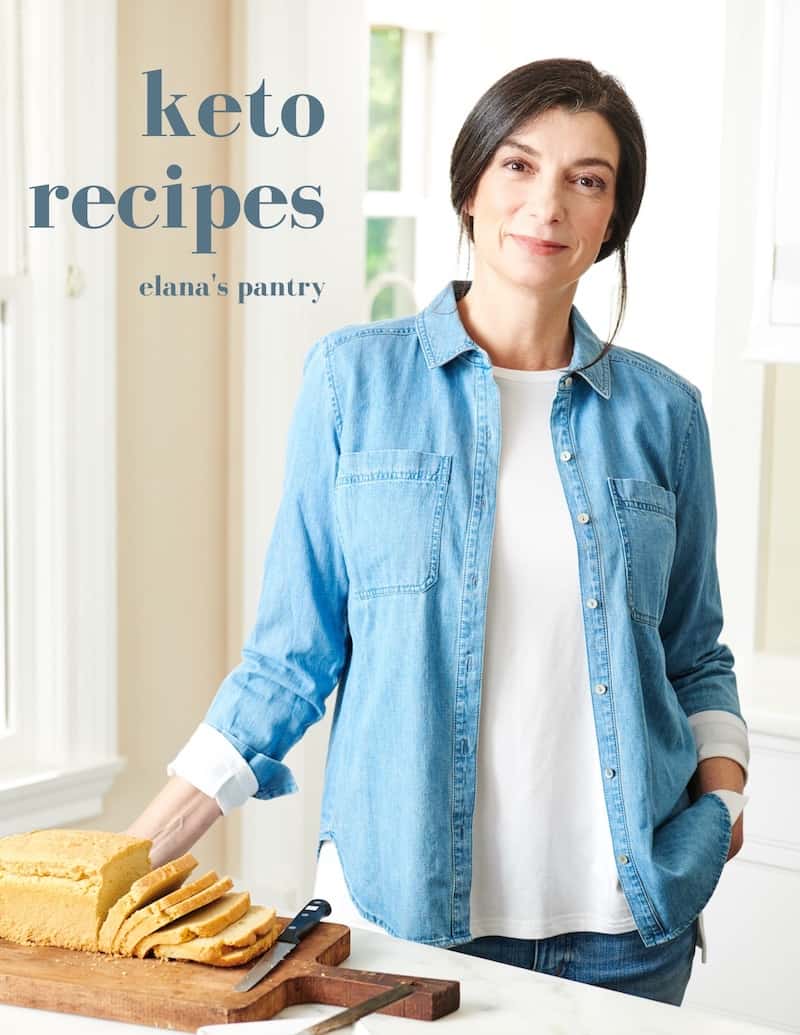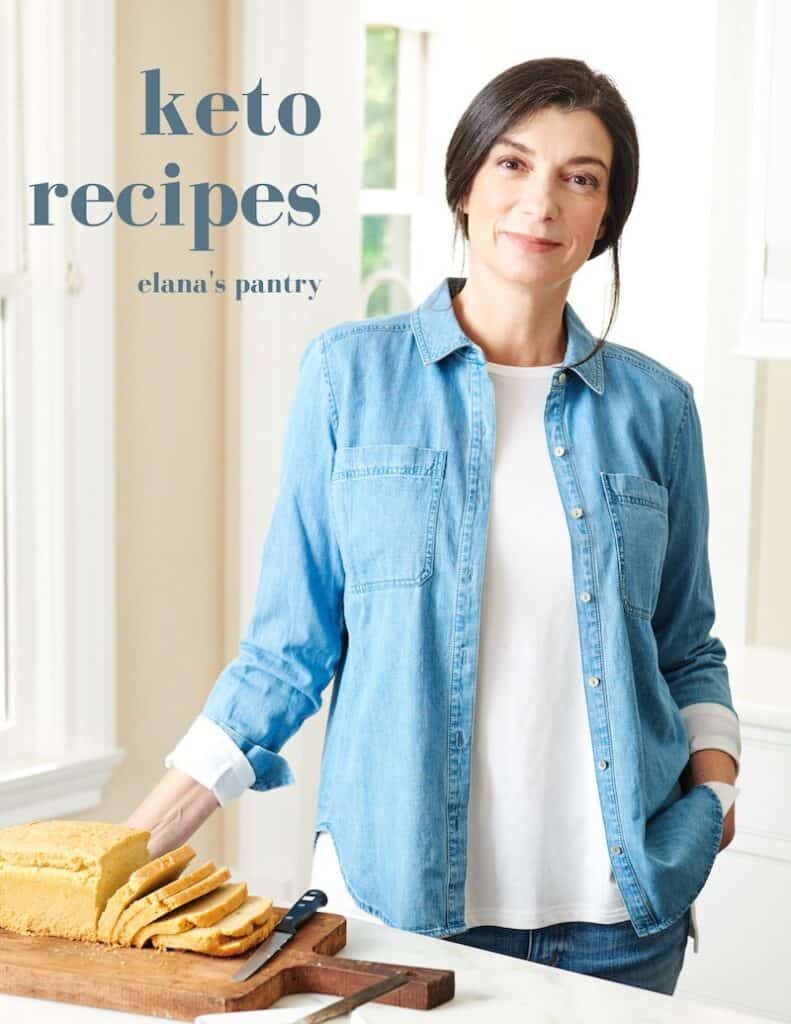 Get My Keto Recipes eBook
Free exclusive eBook, plus recipes and health tips, delivered to your inbox.
Low-Carb Dessert Bars Recipes
Here are some of my other Low-Carb Diet friendly dessert bars recipes for you!