Looking for some cool refreshment? Then look below, not to the "recipe" above. I found this little yellow post-it in the kitchen today after my husband made the boys breakfast. It seems my younger son did a bit of cooking (when dad went upstairs to take a shower) and has also apparently begun to create and record his own recipes.
Unfortunately, I can't really recommend this dish which I believe is called, "French Toast Scrambled Eggs." My son has a habit, when we make french toast, of cooking up the last of the batter, after all the bread is gone. It seems that now he's going for a short cut to get more of that juicy batter and has created a dish of his own. I think that's pretty cool for an 8 year old.
Of late, the boys have been leaving me many notes on post its and scraps of paper; I save each and every one of them. It's so fun to connect with them in writing since it is my favorite mode of communication. I think sometimes my husband and I email as much as we speak –especially when he's on the road.
Conclusion has arrived on the baseball front; my older son (age 9) lost in the district tournament finals last night. They were clobbered 21-1. It wasn't even close, the other team crushed us to move on to the state tourney. Now I can emphatically say, baseball is over! Phew. So much driving and practicing and by the end, a bit too much pressure for the little ones. However, I did enjoy watching my son after the loss, standing around, chatting and decompressing with his teammates, reviewing the game. The boys were so supportive of one another and had amazing team spirit. It was a fantastic all star season for him.
In other news, it's been rather hot here in Colorado and tomorrow is supposed to be a scorcher at close to 100 degrees. To ward off the heat, I've been making these refreshing lemon slushes for the boys. We have them when they arrive home from day camp, or as a dessert following dinner. They are an optimal drink on a hot day.
Lemon Cooler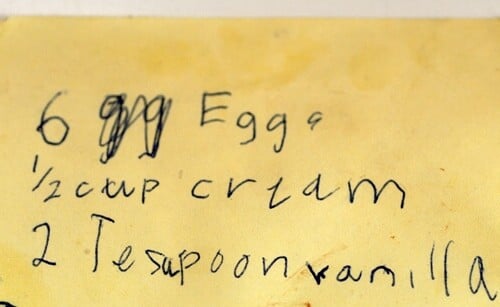 Print
Email
Pin Recipe
Instructions
Blend on high speed until smooth

Serve
Equipment
I hope everyone has a great weekend and stays cool! We will have our first baseball free weekend in more than 4 months. What are you doing this weekend to beat the heat?