Here's a lovely seasonal treat –gluten free apple crisp that's simple and easy to make with very few, and very healthy ingredients. This recipe for Granny Smith Apple Crisp is particularly low carb because I use the low glycemic sweetener xylitol.
Since so many people have written to me to tell me they do not use agave, I thought it would be nice to research a variety of alternative sweeteners and experiment with them. Hence the use of xylitol (a low glycemic sweetener) in this recipe. My children couldn't taste the difference and my doctor highly recommends xylitol for those that can digest it –it is not as easy to digest as agave for some people.
As always, use the ingredients that suit you best, and take the time to experiment with substitutions, as I cannot answer your (or my own) substitution questions without actually testing them in real life in my real kitchen.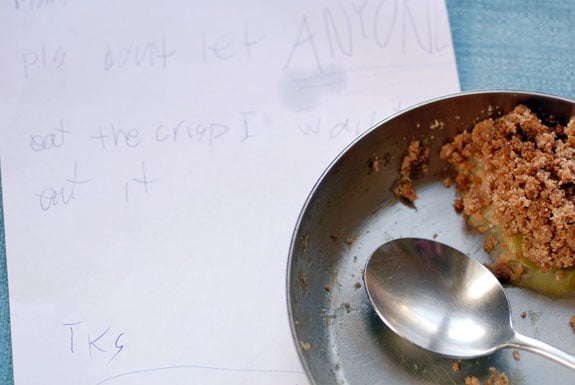 As you can see from the note above, this recipe was a major hit with my older son. He left me a note on the dessert that said, "Mom, please do not let ANYONE eat the crisp. I want to eat it. TKS (Thanks)."
Granny Smith Apple Crisp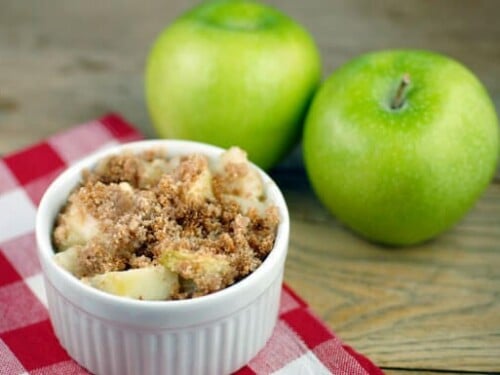 Print
Email
Pin Recipe
Instructions
Stir water and arrowroot together to make a slurry then toss into apple mixture

In a

medium bowl

, combine almond flour, salt and cinnamon

In a

small bowl

combine vanilla, coconut oil and xylitol

Stir wet ingredients into dry --mixture will be very crumbly

Sprinkle topping over apple mixture

Bake covered at 350°F for 45 minutes, until apples are soft and topping is golden brown
Every fall when I begin baking fruit desserts in earnest, I have the same internal dialogue –what is the exact difference between a crumble and a crisp? And every fall, without fail, I pull out my well worn copy of the Joy of Cooking
and look this up again. I thought I would share what the good book says with all of you:
"For a crisp, the flour, butter, and sugar are mixed together like pie dough before the liquid is added, and the mixture scattered over the top."
"A crunch is fruit sandwiched between two layers of sweetened, buttered crumbs; it is served cut into squares, like bar cookies , but is more fragile…Crumble is the British name for a crisp or crunch with oatmeal in the topping."
Here are some more healthy gluten free recipes using apples:
–Cinnamon Apple Cake
–Caramel Apples
–Fennel Apple Soup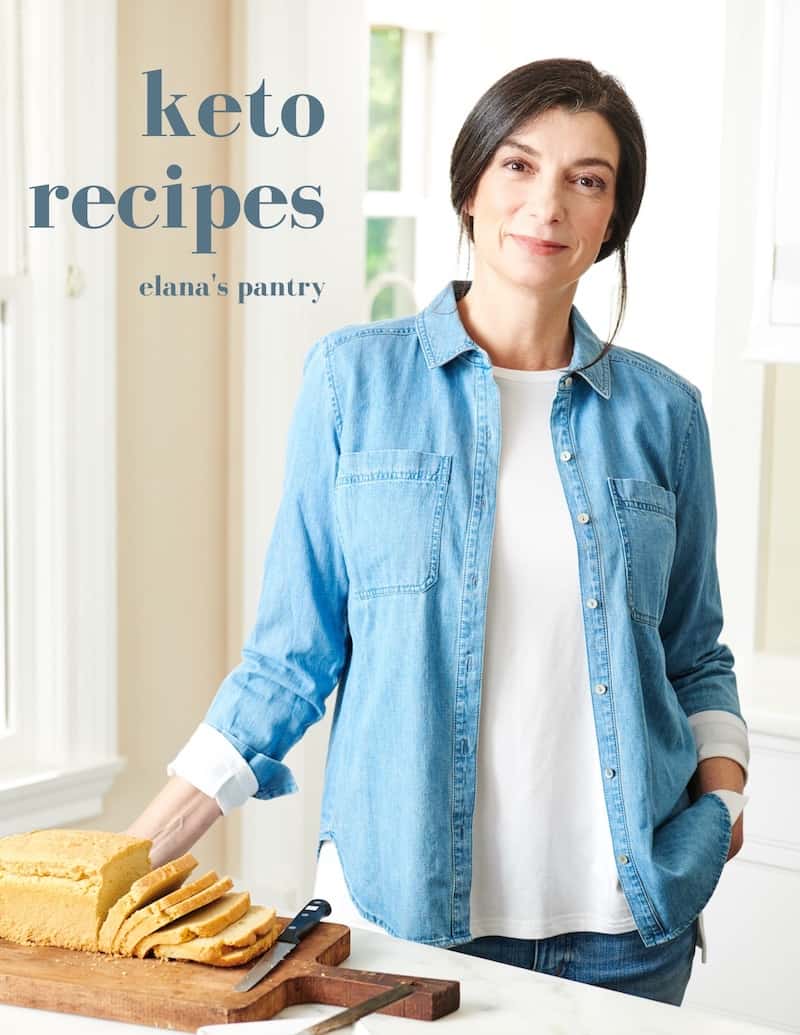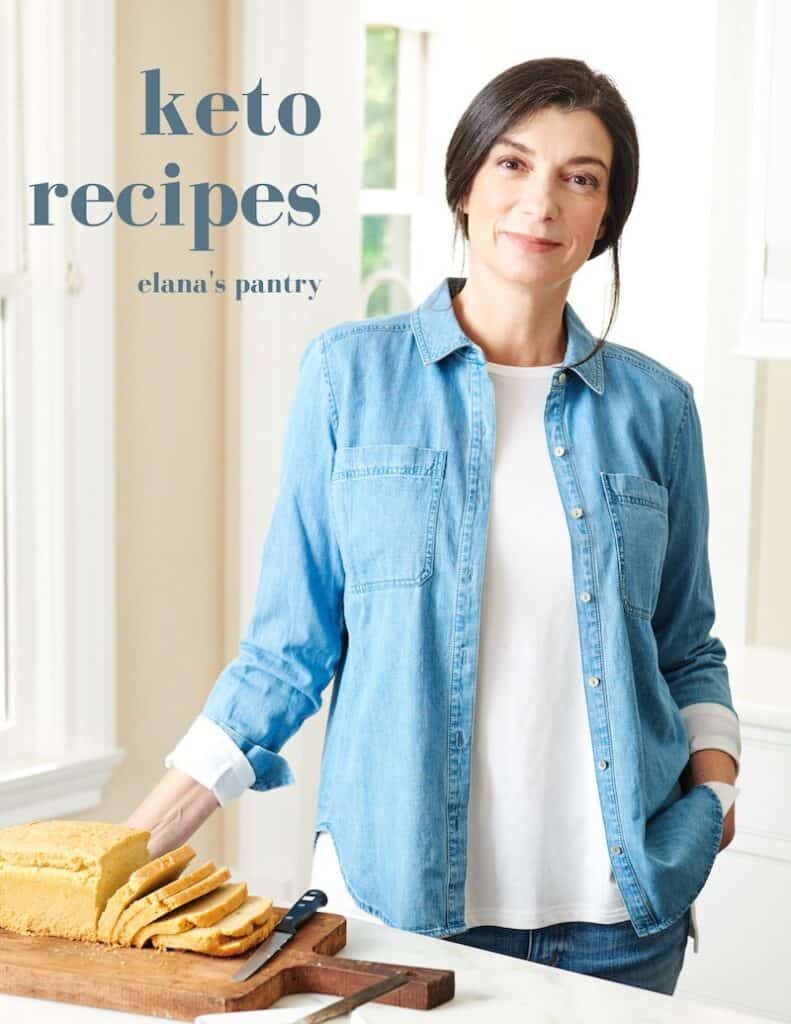 Get My Keto Recipes eBook
Free exclusive eBook, plus recipes and health tips, delivered to your inbox.