I've been making this Low-Carb Asian Salad Dressing for my family since the boys were in grade school. If you can believe it, both are now in college! It's a family favorite that's tasty on everything and super easy to make. All you need is 5 healthy ingredients and a mason jar, and you're good to go!
Low-Carb Asian Salad Dressing
We serve Low-Carb Asian Salad Dressing over everything. Raw greens, steamed greens, even rice. I haven't had rice since 2001 when I went grain-free. I realize now, looking back, that this move, of giving up grains, which are incredibly high in carbohydrates, was a precursor to the Keto Diet, which I started in 2014.
Keto Diet Recipes
Have you seen all of the Keto Diet recipes I have on the website? With everything from Keto Bread to Keto Brownies and much more, you'll want to check out my Keto Diet Recipes page if you're a fan of low-carb, high-fat (LCHF) diets!
Keto Salad Dressing
With no sugar and only a tablespoon of orange juice this low-carb, high-fat salad dressing is the perfect condiment for the Keto Diet. In my travels, I come across many people who believe that Keto Diet foods can't contain any carbs or sweeteners, and that is simply not the case. Ideal foods for the Keto Diet contain more fat than carbohydrates and protein combined.
Becoming Fat Adapted and Getting Into Ketosis
It's all about the macronutrient ratios for this diet, along with the ultimate goal of getting into ketosis so that you become fat adapted for fuel.
Low-Carb Asian Salad Dressing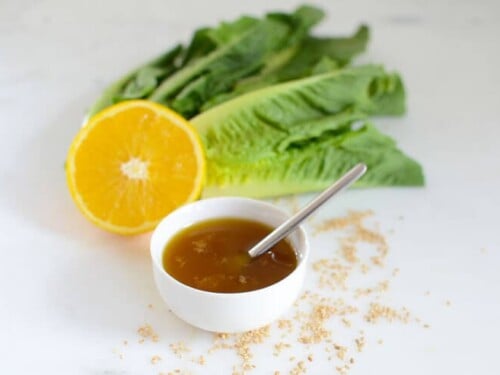 Print
Email
Pin Recipe
Instructions
Shake well until combined

Serve over favorite greens from your garden

Store in mason jar for up to 4 days
Kid-Friendly Salad Dressing
When my boys were little they fought over the last drops of this salad dressing every time I made it. That's how good it is! They've always loved having it over home grown greens from our garden. One thing I was good at when they were little was coming up with a variety of interesting salad dressings to keep them coming back for more greens!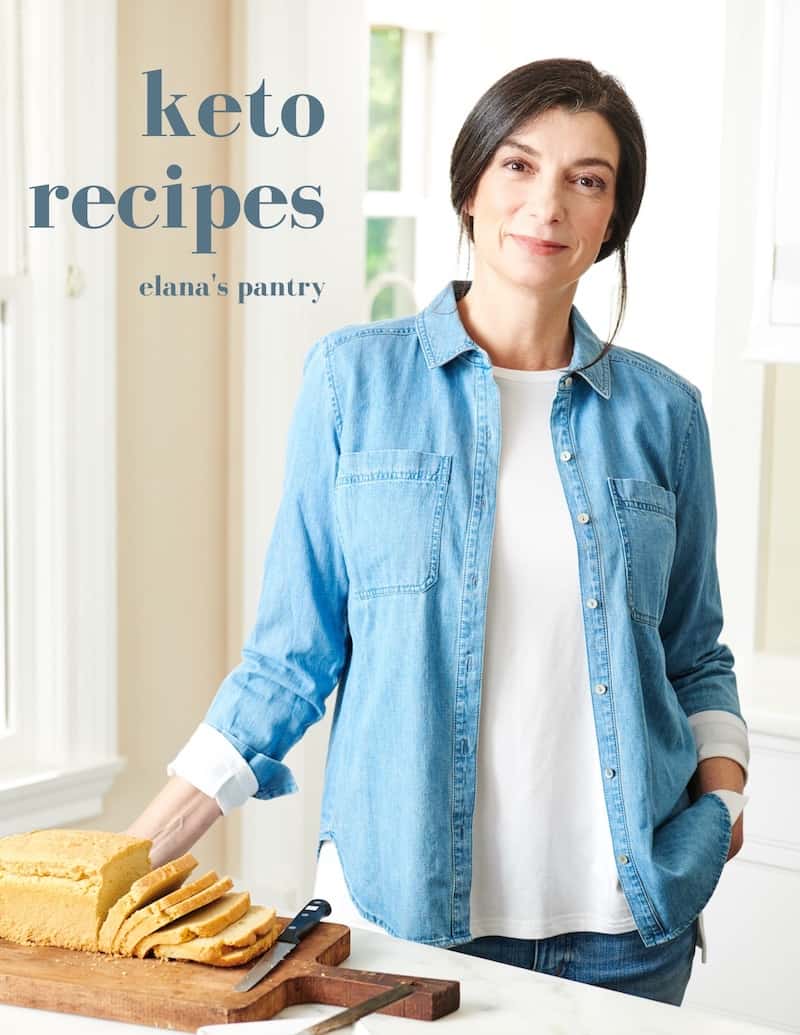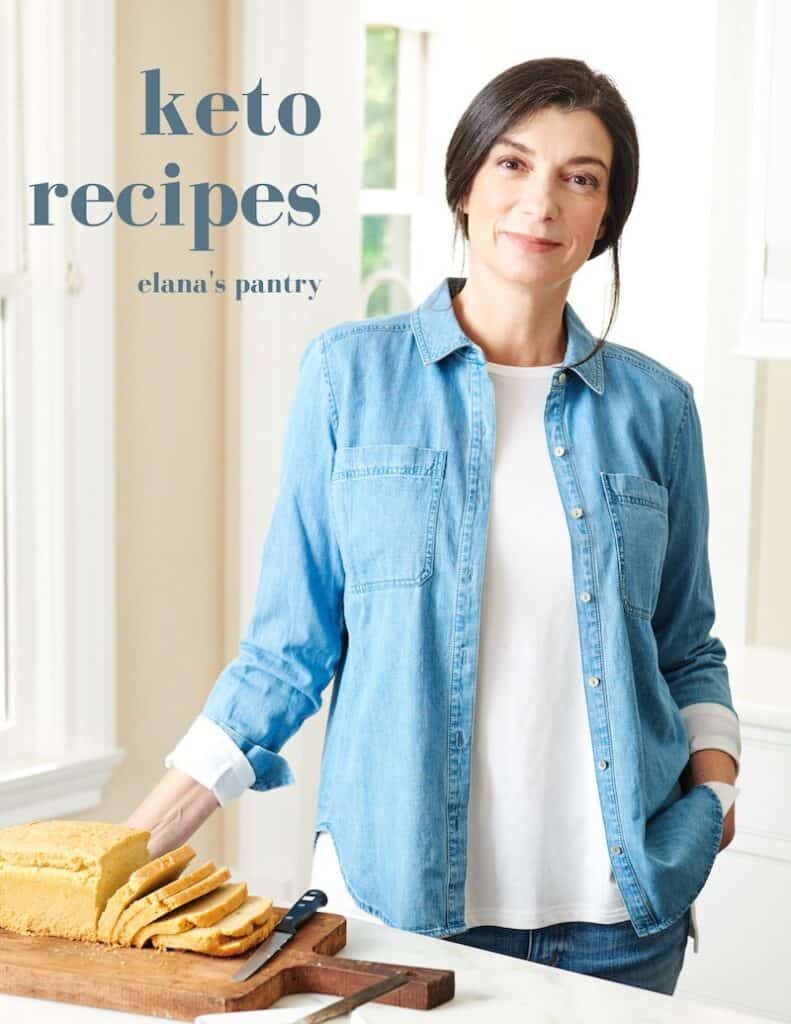 Get My Keto Recipes eBook
Free exclusive eBook, plus recipes and health tips, delivered to your inbox.
Nutrition Information for Elana's Pantry Recipes
I'm super excited to let loyal fans know that nutrition information is available for Paleo Cooking from Elana's Pantry, my latest low-carb cookbook, here on the website. If you own the book, you now have all the macros available to you! If you're thinking of buying this New York Times Best Seller you can have a wonderful sneak peek of every recipe here!
This post is an oldie but goodie from the archives. I first shared this recipe way back in 2009!