Cloudy with a chance of meatballs? What? Why is a movie featured here?
When the reps for Sony Pictures called me to bring a food character from their movie* to life in a recipe, I could not say no. Why? Because I love movies? Well, not exactly. My children did not see a movie (or television show for that matter) until they were 8 and 9 years old respectively. No screen time in our house, lots of playing in the mud –something I rarely mention here.
This was the exact reason in fact, that we moved from New York City to outdoorsy Colorado. We all needed to get our hands dirty and spend some time digging around outside.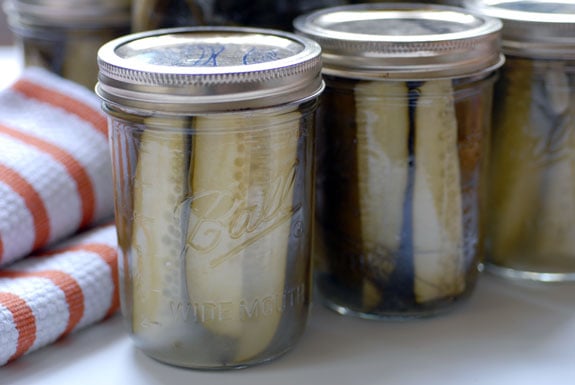 So why a movie here?
Many children do go to the movies. Many children who cannot consume gluten. That is why I decided to bring a character from Cloudy with a Chance of Meatballs to life. A GLUTEN-FREE character. Better than that? A vegetable character utilizing a healthy recipe that can get children into the kitchen.
You will find my pickle character on the Cloudy with a Chance of Meatballs Facebook page.
And it just might be the only gluten-free character –but at least there will be one!
And so I present you with my sassy dill pickle family, pickly personifications in the make-believe world-of Cloudy with a Chance of Meatballs. My dill pickle is simply a brined cuke. I call him Dill, and he is salty, silly, and dilly. A winning combination of gherkin cucumber, dill, garlic and bay leaf, this cuke likes to stir things up with his pickle pals. Here's how to make your own silly dilly cuke.