My favorite taste tester is going on a diet. This is not good news.
This diet deal will require some serious re-inventing of the wheel over here. New standards will need to be implemented. No more –he ate two whole trays of that so it must be good– type ratings.
My favorite taste tester is also my best friend and has been for 16 years. He does not like it when I call him my "partner," says it makes us sound like lesbians. I say it makes us sound like partners. Alas, he actually is my husband. And he is turning 41 tomorrow.
After all these years, I still love to just be with him. Still feel excited when he walks into the room. And of course feel irritated when he runs out of the kitchen leaving every single cupboard door open behind him. What can I say? Nothing. He has had to live with my "cleaning disorder" for years now, so why fret over a few open cabinets and such.
I'm going to make him these Cranberry Lemon Muffins tomorrow for a warm breakfast birthday treat.
Cranberry Lemon Muffins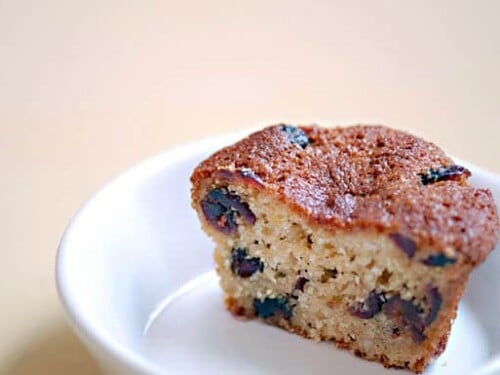 Print
Email
Pin Recipe
Instructions
In a

large bowl

, combine almond flour, salt, baking soda and cranberries

In a

small bowl

stir together oil, eggs, agave and lemon zest

Stir wet ingredients into dry

Bake at 350°F for 25-30 minutes

Cool and serve
These gluten-free, dairy-free muffins are on the sweeter side and make a nice festive dish for a brunch or a healthy dessert for a potluck. Because they are more "liquidy" than usual they will sink just a tad after you remove them from the oven.