This gluten free chocolate chip cookie recipe video tutorial is the first in a series of video tutorials that I will be making of my favorite recipes. I hope you have as much fun watching this as I did making it. Enjoy!
Chocolate Chip Cookies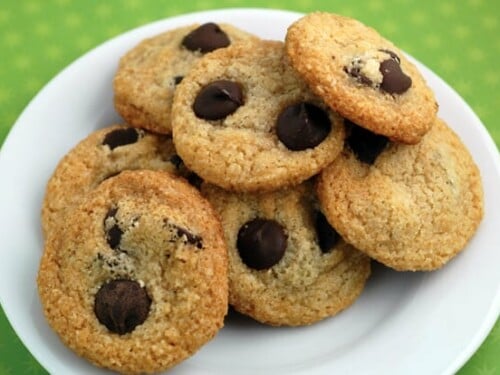 Print
Email
Pin Recipe
* Please note: Bob's Red Mill Almond Flour does not yield successful results when used in this recipe. For more information regarding this matter please see my FAQs.