If you follow me on Instagram you know that I had a lovely and inspiring visit with the Queen of Food Blogging, Elise Bauer. During that time we talked about our websites as well as all things zucchini bread. When Elise told me about her Lemon Rosemary Zucchini Bread recipe I knew I'd have to create a low-carb, gluten-free version for you.
Easy Lemon Rosemary Zucchini Bread Recipe
In her blog post on this incredible bread, Elise talks about being on a mission to use up a "certain summer squash" that she planted in her parents garden in Sacramento. Out here in Boulder, Colorado, I'm on a mission of a similar sort to use up all the zucchini overflowing in these parts. This easy Lemon Rosemary Zucchini Bread recipe will help you do the trick too!
The Best Low-Carb Zucchini Bread Recipe
I've created the best low-carb zucchini bread recipe for you! Why? First, it uses only one-quarter cup of maple syrup in the entire loaf. Second, this is an easy zucchini bread recipe with only ten ingredients total. That number includes the salt and baking soda. To be honest, I've never really understood why recipes in magazines claim that a recipe has fewer ingredients than it really does. Salt and baking soda count as ingredients in my book. Finally, it rocks because it's not only a low-carb, gluten-free bread recipe, it's also dairy-free and corn-free.
Keto Zucchini Bread Recipe
Speaking of corn-free, please beware of recipes that claim to be Paleo-friendly that use erythritol. Erythritol, the primary ingredient in Swerve is a beloved sweetener for people following a Keto Diet. If you're looking for a sugar-free zucchini bread that uses Swerve, check out my Keto Nut-Free Zucchini Bread recipe. If you're on a corn-free diet check out my Paleo Diet Recipes page! I create sugar-free recipes that use corn-based sweeteners as a labor of love for my readers, but I don't eat them. Corn is too hard on my gut and it hasn't been part of my diet since 2001.
How to Prepare Zucchini for Zucchini Bread
This one-bowl recipe is a cinch to make. Simply trim the ends off of a zucchini, then weigh out 8 ounces on a kitchen scale. Chop it into stalks that are slim enough to fit into the top of your food processor. Use the grater attachment to grate it right over the batter, then remove the attachment and stir it in by hand.
Use Egg White Protein Powder
Although there is a small amount of egg white protein powder in this recipe, it is a very important ingredient! Since we have no gluten and not a lot of starch in this bread, we need something to provide structure and that's exactly what this ingredient does. I have quite a few other recipes for you that also use Egg White Protein Powder.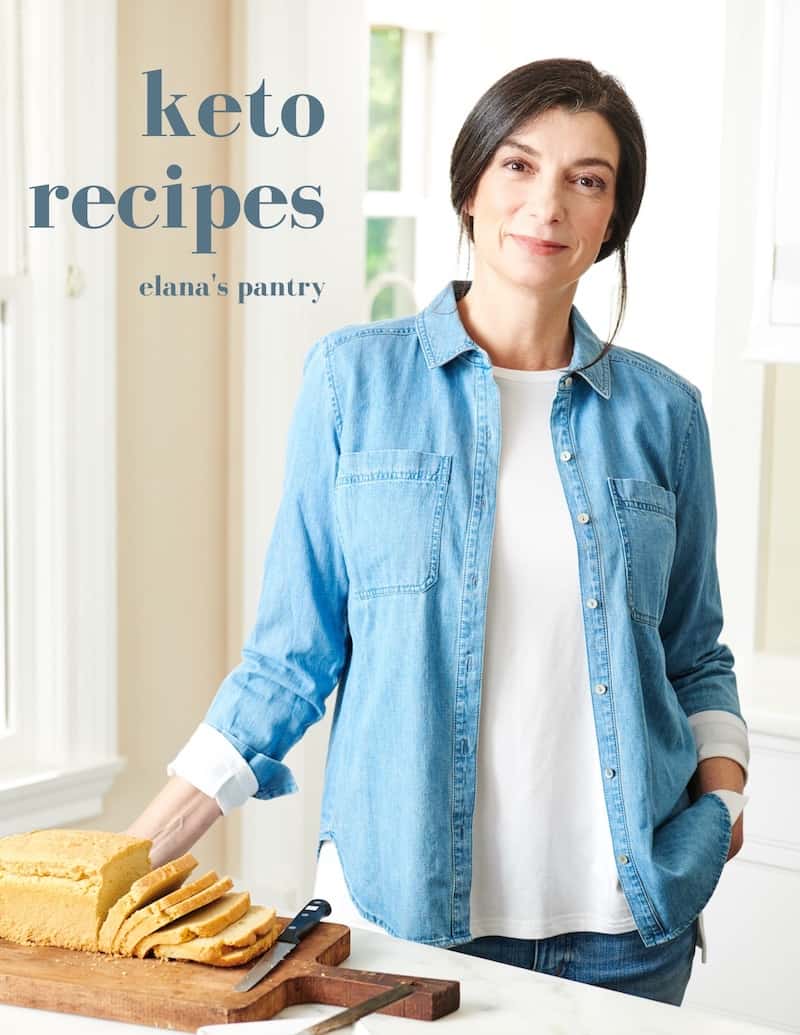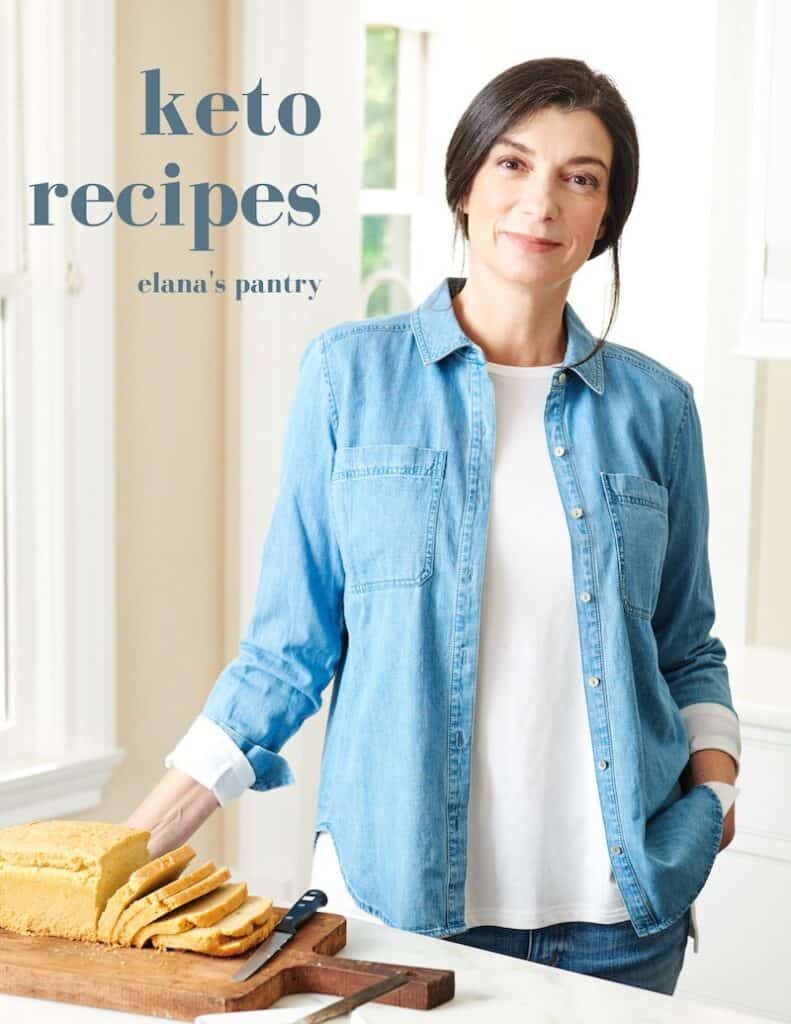 Get My Keto Recipes eBook
Free exclusive eBook, plus recipes and health tips, delivered to your inbox.
Lemon Rosemary Zucchini Bread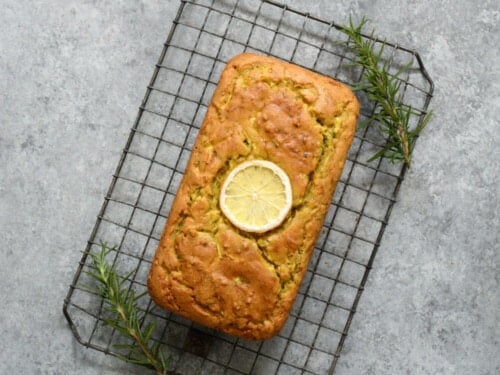 Print
Email
Pin Recipe
Instructions
In a

food processor

, combine almond flour, protein powder, salt, and baking soda

Pulse in eggs, maple syrup, stevia, rosemary, and lemon zest

Remove s-blade, replacing with grater attachment

On a

scale

, weigh out 8 ounces of zucchini

Push zucchini through food processor to grate over batter

Stir in zucchini by hand

Bake at 350°F for 45-55 minutes

Cool for 1 hour

Serve
How to Store Low-Carb Zucchini Bread
To store Lemon Rosemary Zucchini Bread, let it cool overnight, wrap in a paper towel and place it in a ziploc bag and refrigerate for up to 1 week. I haven't tried freezing this bread so not sure how long it would keep in the freezer.
What Can I Add to Zucchini Bread
If you're up for an experiment, try making this zucchini bread with orange zest instead of lemon. I made one of my many test batches with one-half cup of chopped walnuts, but left it out of the recipe since we liked it better without. It worked quite well though and is merely preference. You also might want to try throwing some sugar-free Keto Chocolate Chips into this recipe to see how that turns out. If I was using chocolate chips I'd use dark chocolate that is corn-free and go with the orange zest rather than lemon. The possibilities are endless, but I can't guarantee they'll work since I haven't tried them all. If you do experiment please leave a comment to let us know your results!
Easy Zucchini Bread Recipes
Here are some of my other low-carb and keto zucchini bread recipes for you!