I love homemade cranberry sauce because it's not only easy to make, it's incredibly healthy. Cranberries are referred to as a "super food" because they are high in vitamin C, vitamin E, and fiber.
Cranberries have fantastic anti-inflammatory properties and contain an array of phytonutrients. The consumption of cranberries is said to prevent cancer, protect against heart disease, and help detoxify the kidneys and liver. I buy organic cranberries to make our Cranberry Sauce, since non-organic cranberries can be heavily sprayed with pesticides, which we avoid.
Below is my super easy how to make Cranberry Sauce tutorial, so let's get going!
First, as shown in the photo above, I've placed the fresh cranberries in a large bowl filled with water. After that, I sort through the cranberries, discarding any that are soft.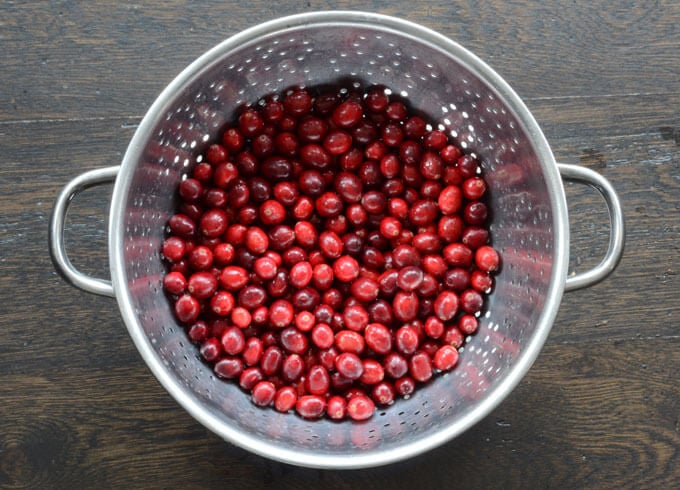 In the next step, as shown in the photo above, I've placed the fresh cranberries in a steel colander to drain the water.
Now it's time to make the Cranberry Sauce, so I put the the fresh cranberries and one cup of water in a medium pot, bring them to a boil, and simmer for 20 minutes, until the cranberries break down. After that, I add the honey and orange zest and cook for a few more minutes. Below, is the finished product, my homemade Cranberry Sauce!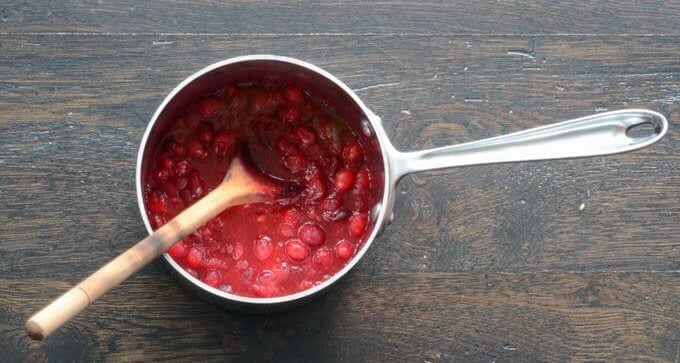 Remember, cranberries are very sour. We love the tangy tartness of this homemade Cranberry Sauce. However, we do not eat much sugar at all, even natural sweeteners. So if you find that this recipe is too tart, sweeten it up to taste with more honey, or add a few drops of stevia.
Now that you know how to make cranberry sauce there's no need for store bought stuff loaded with sugar and preservatives! Here are some of my other homemade paleo cranberry sauce recipes!