This super easy Thanksgiving Cranberry Sauce recipe has only 4 ingredients. If you've been wondering how to make cranberry sauce from scratch but found yourself feeling a bit intimidated, or short on time, this is the perfect gluten-free Cranberry Sauce recipe for you.
To make this easy cranberry sauce recipe all you need is fresh cranberries, honey, orange zest, and water. If you count ingredients the way the Food Network does, then this is a 3-ingredient Cranberry Sauce recipe. They do not count water and salt as well as some other basic items as ingredients, which I think is kinda funny, but I'm happy to go with it.
Now, instead of canned cranberry sauce with who knows what ingredients, preservatives, and way too much sugar, you can have fresh homemade cranberry sauce. This paleo Cranberry Sauce recipe is one of my family's favorites at Thanksgiving. For years, as soon as the boys have seen fresh cranberries in the grocery store, they've asked for it. Did you know that the first recipe I wrote on this website in November 2006 was for Cranberry Sauce?!
How to Make Cranberry Sauce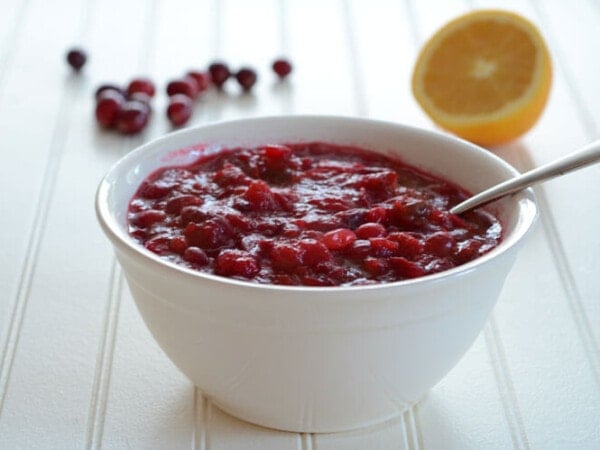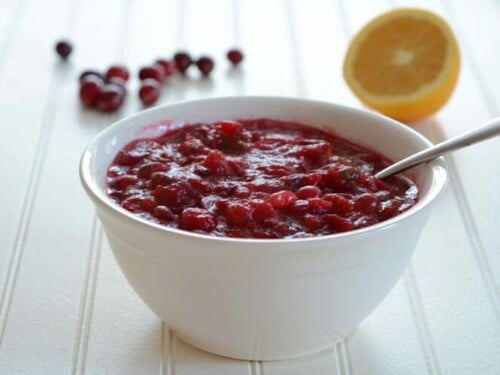 Print
Email
Pin Recipe
Ingredients
1

pound

fresh cranberries

1

cup

water

⅓

cup

honey

1

tablespoon

orange zest
Instructions
Pick through cranberries, discarding soft and rotten ones

In a

medium pot

, combine cranberries and water and bring to a boil

Reduce heat to a simmer and cook for 20 minutes

Add honey and orange zest and cook for 5 more minutes

Serve
I love homemade cranberry sauce because it's not only easy to make, it's incredibly healthy. Cranberries are referred to as a "super food" because they are high in vitamin C, vitamin E, and fiber.
Cranberries have fantastic anti-inflammatory properties and contain an array of phytonutrients. The consumption of cranberries is said to prevent cancer, protect against heart disease, and help detoxify the kidneys and liver. I buy organic cranberries to make our Cranberry Sauce, since non-organic cranberries can be heavily sprayed with pesticides, which we avoid.
Below is my super easy how to make Cranberry Sauce tutorial, so let's get going!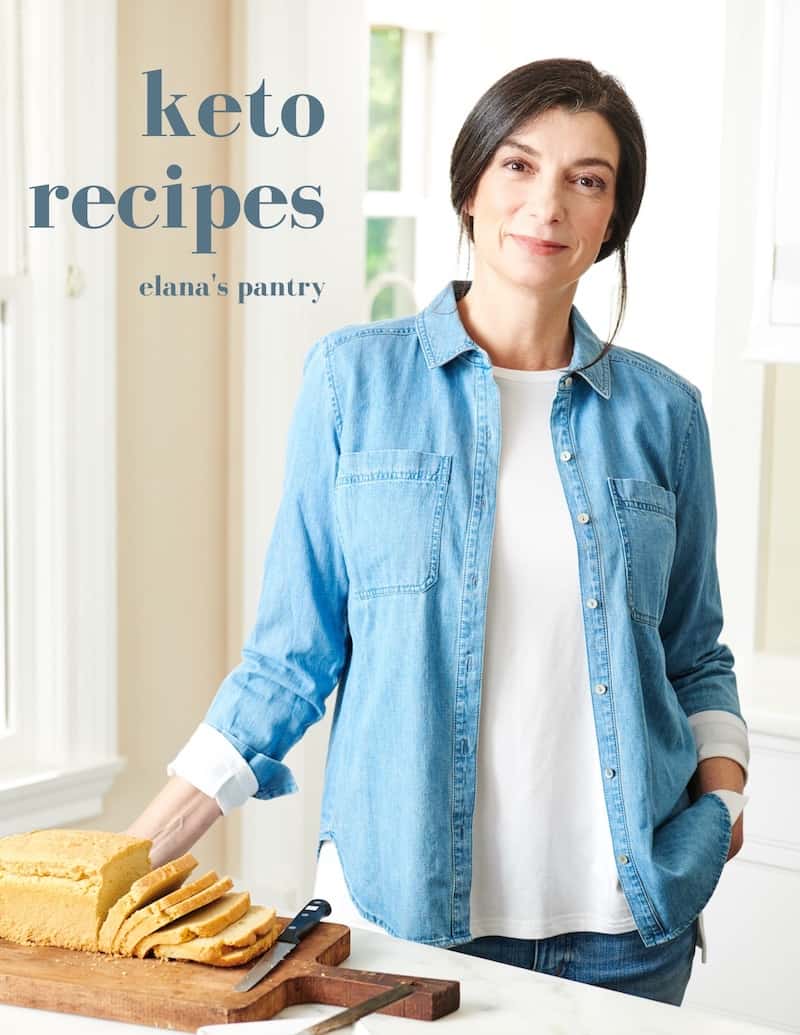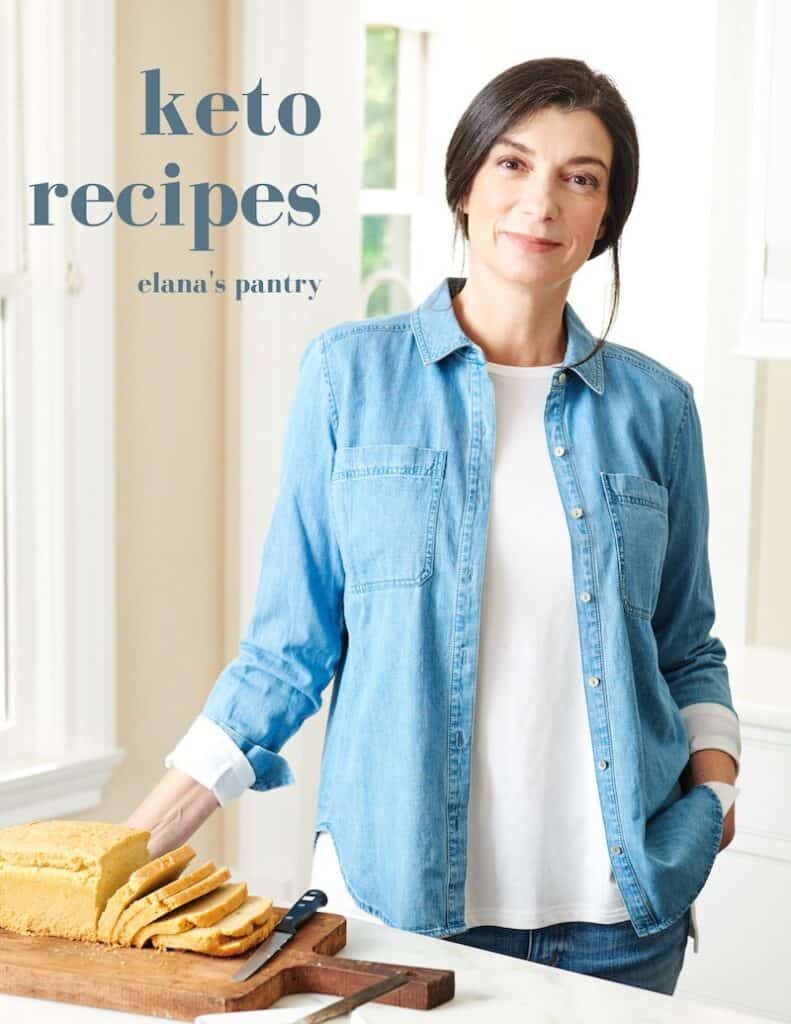 Get My Keto Recipes eBook
Free exclusive eBook, plus recipes and health tips, delivered to your inbox.
First, as shown in the photo above, I've placed the fresh cranberries in a large bowl filled with water. After that, I sort through the cranberries, discarding any that are soft.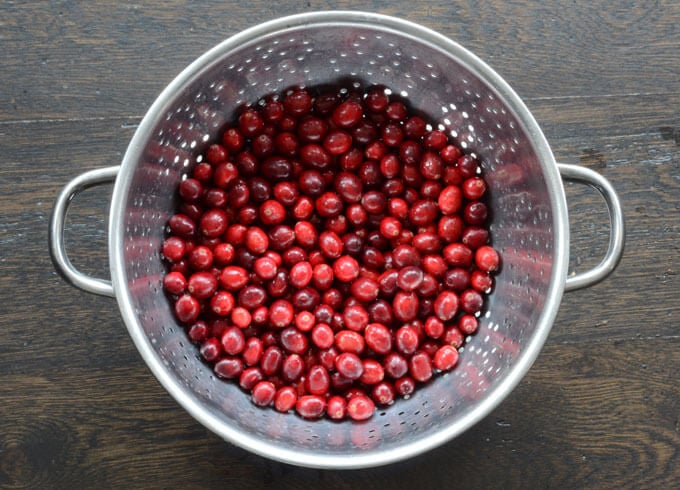 In the next step, as shown in the photo above, I've placed the fresh cranberries in a steel colander to drain the water.
Now it's time to make the Cranberry Sauce, so I put the the fresh cranberries and one cup of water in a medium pot, bring them to a boil, and simmer for 20 minutes, until the cranberries break down. After that, I add the honey and orange zest and cook for a few more minutes. Below, is the finished product, my homemade Cranberry Sauce!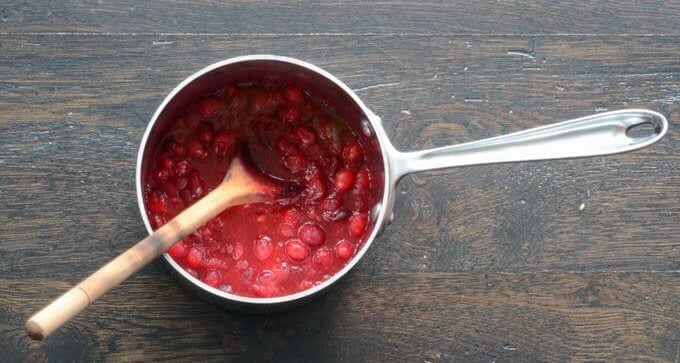 Remember, cranberries are very sour. We love the tangy tartness of this homemade Cranberry Sauce. However, we do not eat much sugar at all, even natural sweeteners. So if you find that this recipe is too tart, sweeten it up to taste with more honey, or add a few drops of stevia.
Now that you know how to make cranberry sauce there's no need for store bought stuff loaded with sugar and preservatives! Here are some of my other homemade paleo cranberry sauce recipes!