Whether you're a family that's gone gluten-free due to someone with celiac, or a die hard CrossFitter following the Paleo diet, you'll love my homemade steak rub. It's not only full of organic antioxidant-rich spices, it adds incredible flavor to your grass-fed or regular meat.
And, if you're someone like me who needs to eat more red meat to get stronger, yet does not love the taste of it, this homemade steak rub will seduce you into eating more beef, and as a result, up those hematocrit numbers in a natural, and easily digestible way.
I use homemade steak rub for hamburgers and meatballs, and to add amazing flavor to my Bolognese sauce. Would you like to know how to use your delicious homemade steak rub? Place a tablespoon (or two) of homemade steak rub in a bowl, add your steak to the bowl and toss until the steak is well covered in steak rub. Be sure to discard any extra steak rub that does not cling to the steak –do not reuse steak rub left over in the bowl that has already seasoned the steak! I use somewhere around one tablespoon of steak rub per pound of meat.
This dry rub steak seasoning is the perfect Paleo condiment. So, if you've been wondering how to make your own homemade steak rub, I have just the steak rub recipe for you.
Homemade Steak Rub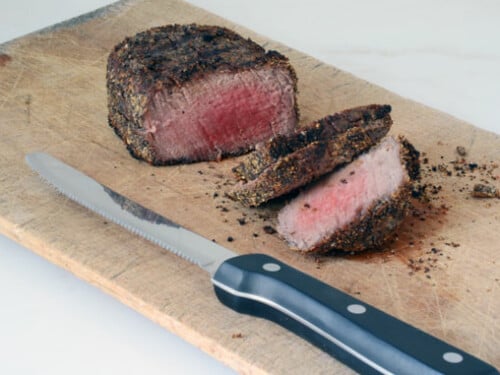 Print
Email
Pin Recipe
Instructions
Stir together to incorporate

Use as a steak rub or mix into ground beef

Store in a glass jar
Equipment
I have been making this quick and easy steak rub for years, it is my version of the gluten-filled steak rub served on the meat at
Elway's
. I finally wrote down the recipe after one of my older son's friends asked for it; more on that below.
Meanwhile, here's a photo of the ingredients you need to make your own super easy homemade steak rub (from left to right: black pepper, organic onion granules, celtic sea salt, and organic garlic granules). You can use organic onion and garlic powder if you do not want to purchase the granules. If you do wish to purchase the granules, just click the links in the recipe above.
What is steak rub? It's basically a dry marinade for steak. As you can see, I make mine from salt and organic spices. Here's what the steak looks like after you've doused it in the steak rub, just before cooking –it's a deliciously simple Paleo entree and ridiculously easy to make!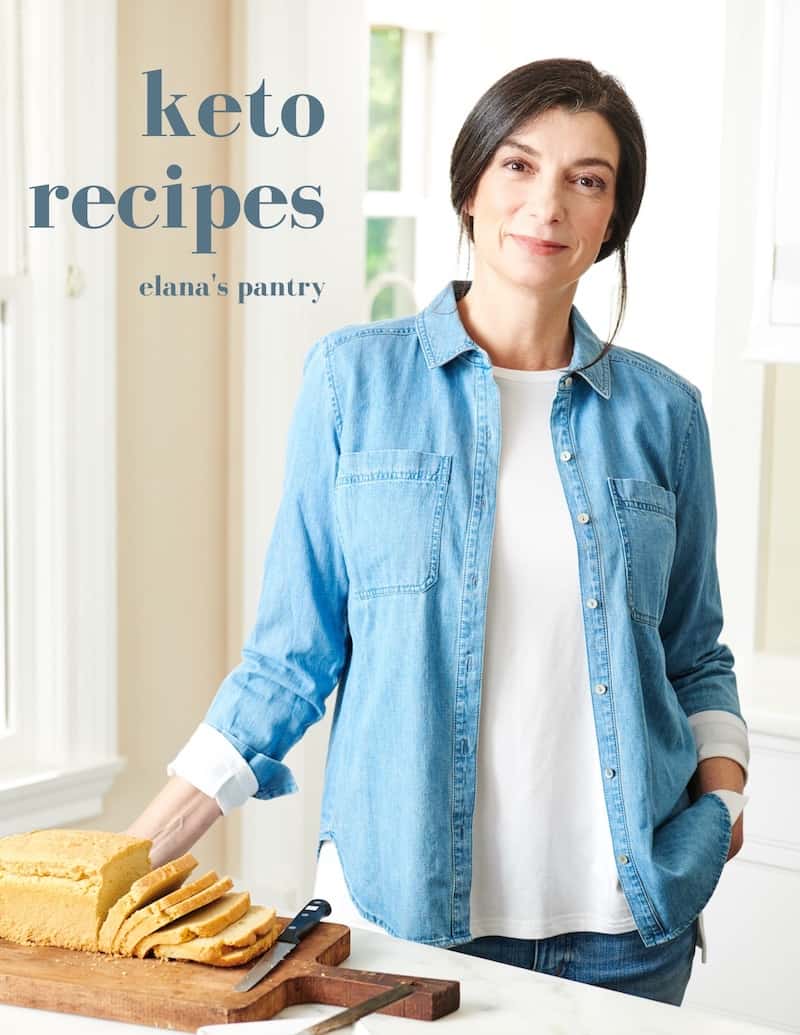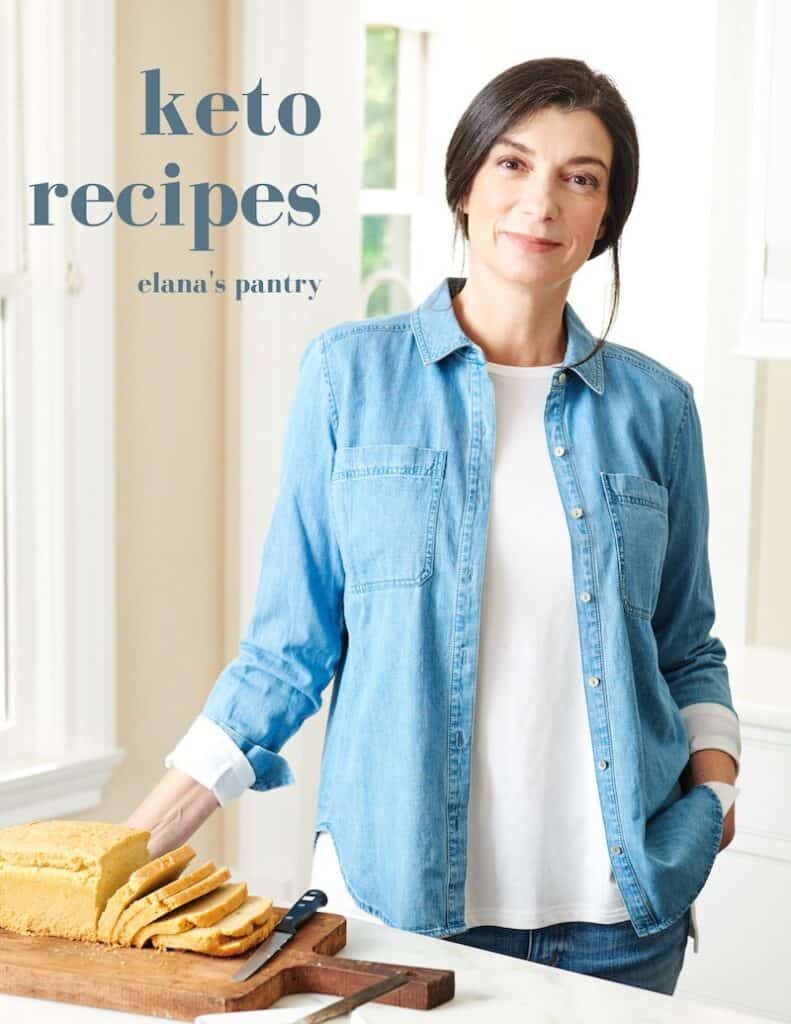 Get My Keto Recipes eBook
Free exclusive eBook, plus recipes and health tips, delivered to your inbox.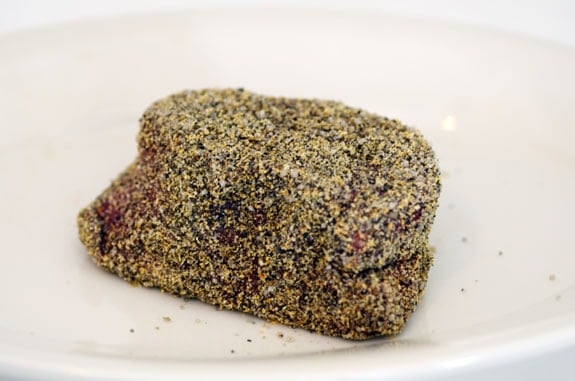 Now if you decide not to use this steak rub on your own food and instead want to give it to a friend as a wonderful DIY holiday gift, just combine your spices, mix them in a nice size bowl and then transfer them into a 1 cup sized mason jar
and tie a pretty ribbon around it.
I'm giving spice rub to my friend Leslie this year. Each time I make the boys and their friends steak I use this special rub. Leslie's son Kurt is very polite and each time I serve him steak he goes out of his way to compliment me on it. Last time I made steak, Kurt asked if I could give the recipe for my steak rub to his mother. I promised him that not only would I give her the recipe, I would make some for her and put it in a mason jar as a gift. Kurt was delighted!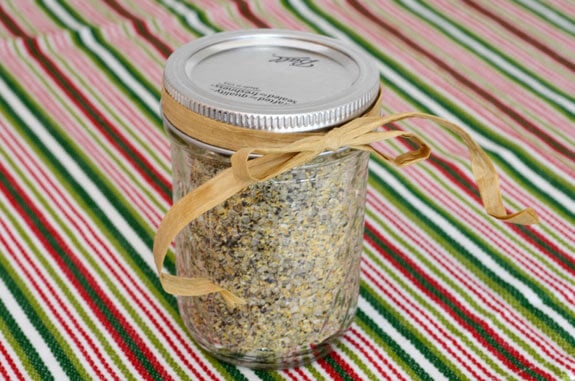 For those that are wondering about the cut of meat depicted in the photos above, it is about a pound of grass-fed tenderloin (and for those that live in Boulder, I purchased it at Alfalfa's –they have an incredible meat department).
I cooked the meat (on our outdoor grill) in the afternoon. I made it at that time of day so that I could shoot it in some nice bright daylight, then I served it to the boys and their friends with some scrambled eggs after school. That was a hearty snack that all of the boys were delighted to see when they arrived home, and even more delighted to eat! Soon I will post some exciting steak recipes, so stay tuned.
What are your favorite steak rub and steak marinade recipes?