Lately, many of you have been asking me to create a homemade electrolyte powder recipe.
It began when I wrote about Women, Food, and Hormones, and continued to be a hot topic after I wrote about LMNT electrolytes.
Homemade Electrolyte Powder
While electrolyte balance is crucial for properly hydrating your body, store bought electrolytes are not always ideal for your pocketbook.
That's why I'm teaching you how to make your own electrolyte powder.
Hydrate with Electrolyte Water
Homemade electrolyte drinks are fairly easy to make. All you need to do is create the powder formula below, then add it to water and you've got homemade electrolyte water.
Homemade Electrolyte Powder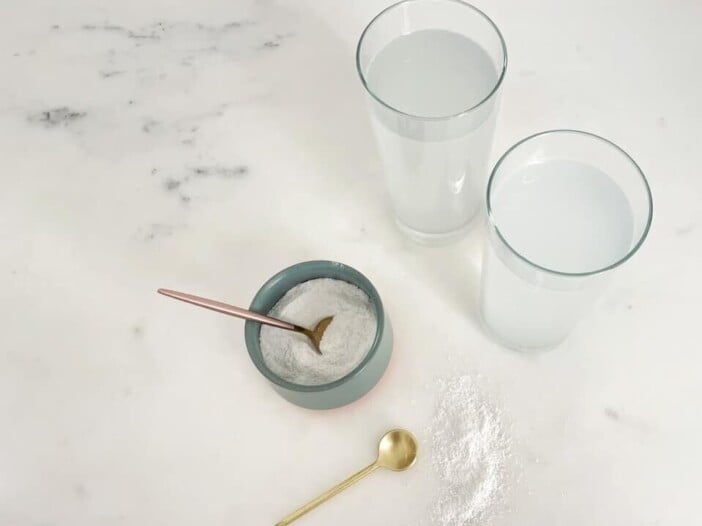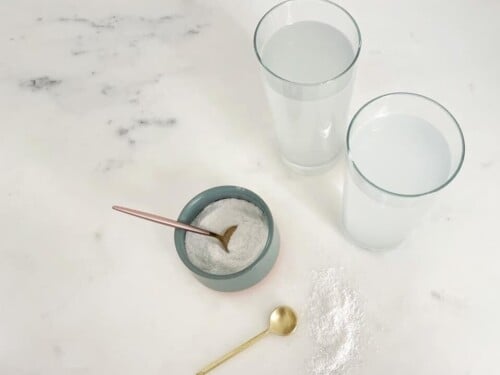 Print
Email
Pin Recipe
Instructions
Combine salt, potassium, and magnesium powders in a pint mason jar and shake well

To make an electrolyte drink, place 1 teaspoon electrolyte powder in 2-4 cups water and stir
Keto Electrolyte Powder
Does your diet consist of low carb and keto recipes?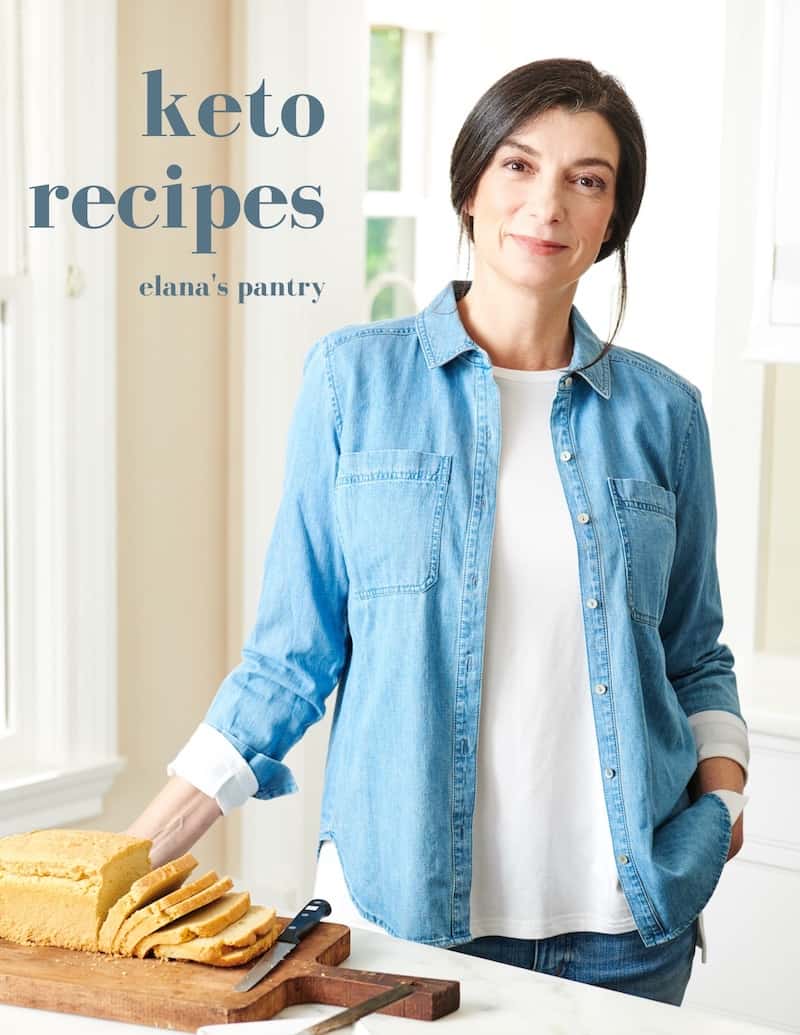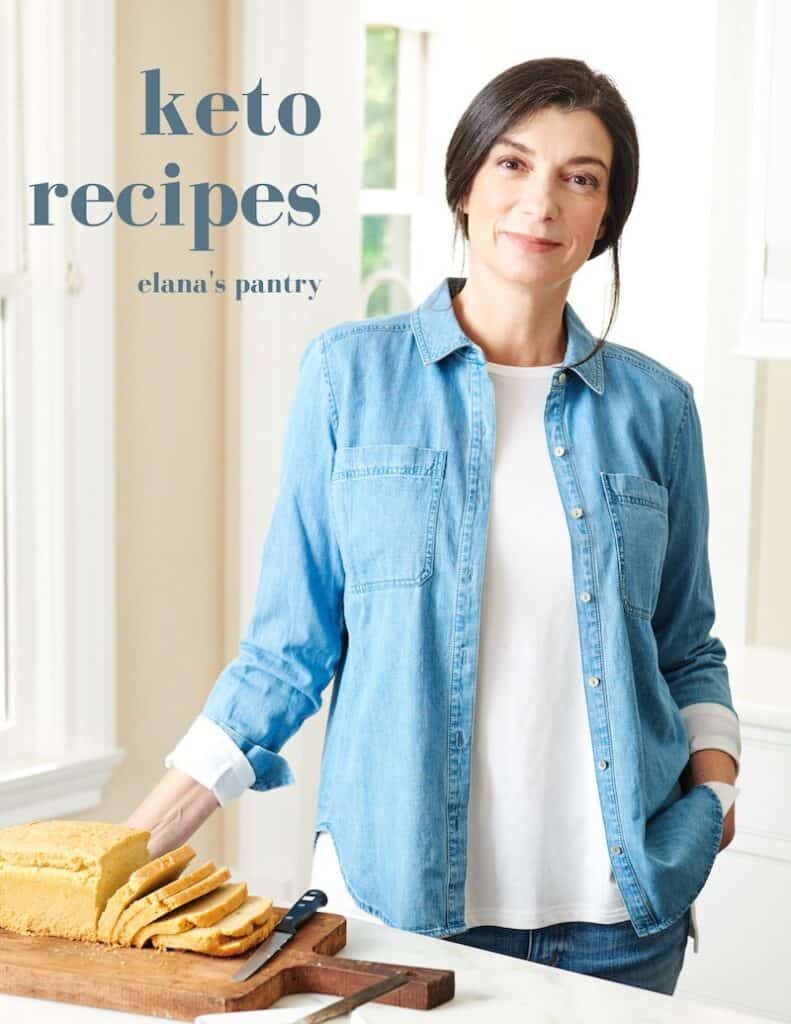 Get My Keto Recipes eBook
Free exclusive eBook, plus recipes and health tips, delivered to your inbox.
Or, maybe you're phasing in low carb meals and doing 18/16 intermittent fasting.
If the above applies to you and you are experiencing any of the following symptoms you may be low in electrolytes.
Headache
Dry Mouth
Muscle Cramps
Dizziness
Fatigue
Loss of Appetite (can be accompanied by sugar cravings)
Low Blood Pressure
Keto Flu Symptoms
People that are new to the Keto Diet, often experience the nasty Keto Flu.
After a couple of days of intermittent fasting and a bunch of keto meals, your body begins to go into ketosis.
If you've been on a high carb diet, the metabolic switch from using carbs for fuel, to using fat, or ketone bodies, for fuel can be an unpleasant adjustment.
Solution? Keto Electrolyte Powder
Replenishing your body with sugar free electrolytes to beat those Keto Flu Symptoms can be a huge help.
How to Rehydrate
Unfortunately, water may not be enough when it comes to rehydrating, you also may need to replenish electrolytes.
To learn more about sodium deficiency and how to rehydrate take a look at my article called Sodium Deficiency.
My homemade electrolyte powder doesn't compare to LMNT when it comes to taste, but it has other benefits that LMNT does not offer.
| | | |
| --- | --- | --- |
| Electrolytes | Homemade Nutrition | LMNT Nutrition |
| Sodium | 912mg | 1,000mg |
| Potassium | 208mg | 200mg |
| Magnesium | 101mg | 60mg |
Key Nutrients Electrolyte Powder
Electrolyte supplements can be made up of a variety of ingredients. My electrolyte powder is made up of the three minerals people often don't consume enough of:
Sodium
Potassium
Magnesium
Please note that there is a difference in weight (mg) in the recipe and nutrition (mg) that weight corresponds to. I have broken down the nutrition information for both my homemade electrolytes and LMNT Electrolytes in the table above.
Best Hydration Powder
If you need more sweetener in your homemade electrolyte powder, just add a dozen packets of stevia in the raw, my boys prefer it that way.
Sugar Free Electrolyte Powder
A more pure way of sweetening this electrolyte mix is to add ½ teaspoon stevia powder, I love this but the boys find it a bit bitter.
Electrolyte Drinks
When it comes to electrolyte drinks, I steer clear of things like Powerade or a Gatorade bottle.
Instead, I reach for homemade water with electrolytes to avoid all of the:
Unnecessary Sugar
Artificial Food Dye
Wasteful Packaging (plastic bottles)
Excess Spending (expensive electrolyte drinks)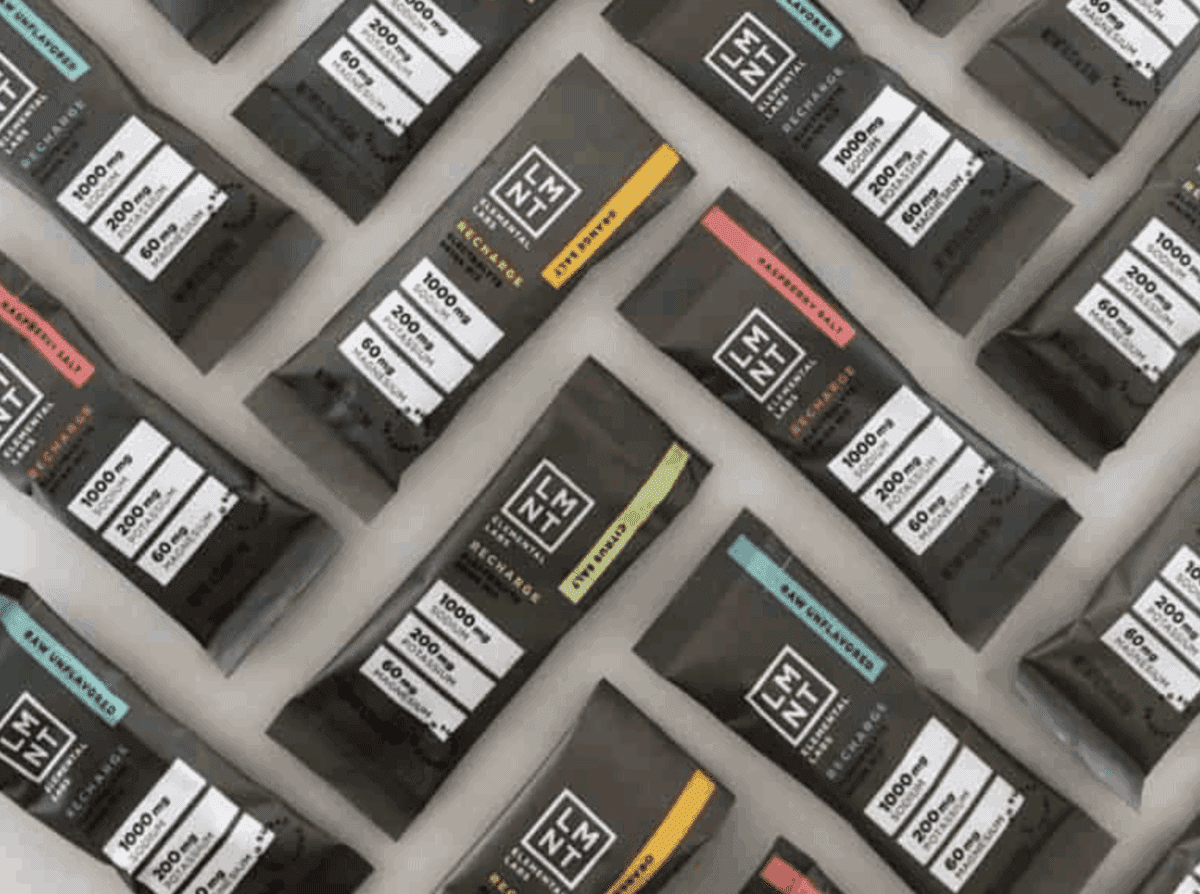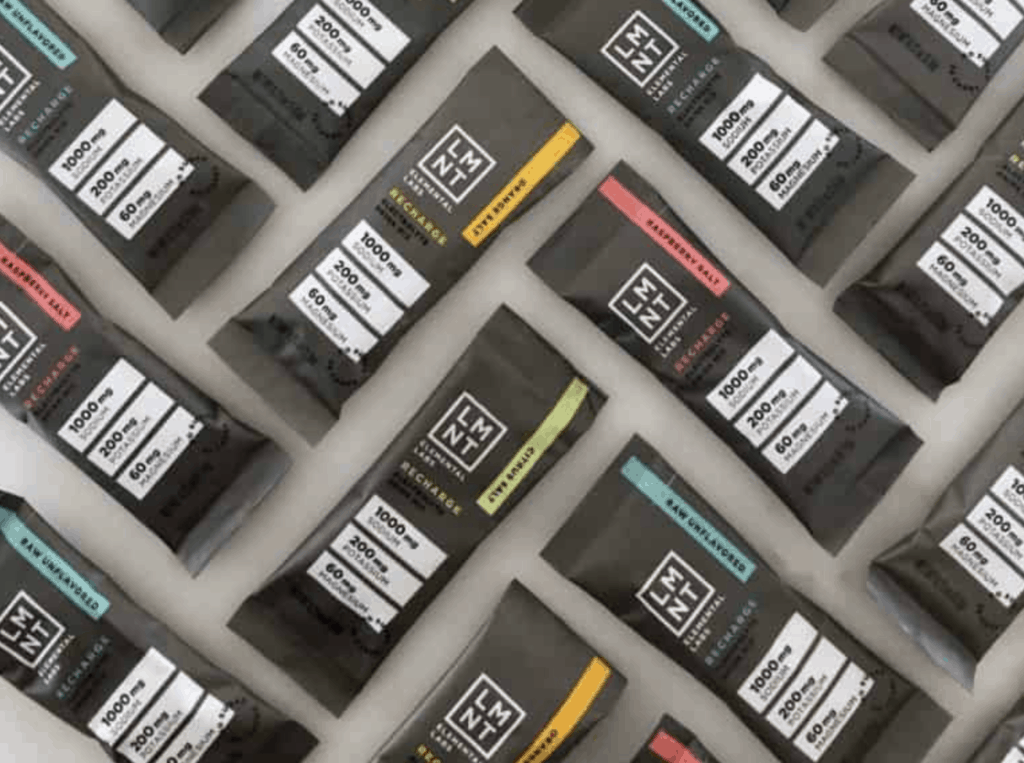 LMNT Electrolytes
If homemade electrolyte powder isn't your thing, try LMNT.
LMNT electrolytes, sugar free with no artificial ingredients or colors, are my ready to go hydration packets –no plastic bottles, yay!
Throw a few in your purse or backpack and you're off to the races.
Homemade Electrolyte Powder
As you can see, it's no secret that I adore LMNT Electrolytes, they're a highly effective hydration solution for me.
Still, I've received quite a bit of feedback from readers, friends, and family that due to cost and packaging, they're not the ideal solution for everyone.
Best Electrolyte Powder
Whether it's my homemade electrolyte powder or LMNT Electrolytes, I hope you have found the best electrolyte drink for you!
Leave a comment and let me know your favorite way to hydrate!