I am more than happy to be hosting this month's Go Ahead Honey, it's Gluten Free!, blog carnival!
For this month's theme, I've chosen grain free cakes and cupcakes. I'm really looking forward to all of the delectable gluten free, grain free treats that people will submit for November.
And of course, I want to take a moment to thank the lovely Naomi from milkforthemorningcake.blogspot.com for asking me to do this. I think we all will have a lot of fun with this slightly unusual theme.
To participate, all you need to do is send me a link to your post with a gluten free, grain free cake or cupcake by November 25th. It doesn't need to be a new post, you can use one that is already up.
If you are going to participate, send your information to me via the contact link on the upper right side of my site and put the words "grain free cake" in the subject line. I will then post a round up of all the entries at the end of the month.
I don't usually highlight the fact that this is a grain-free blog, though Naomi, being sharp as a tack of course picked up on this.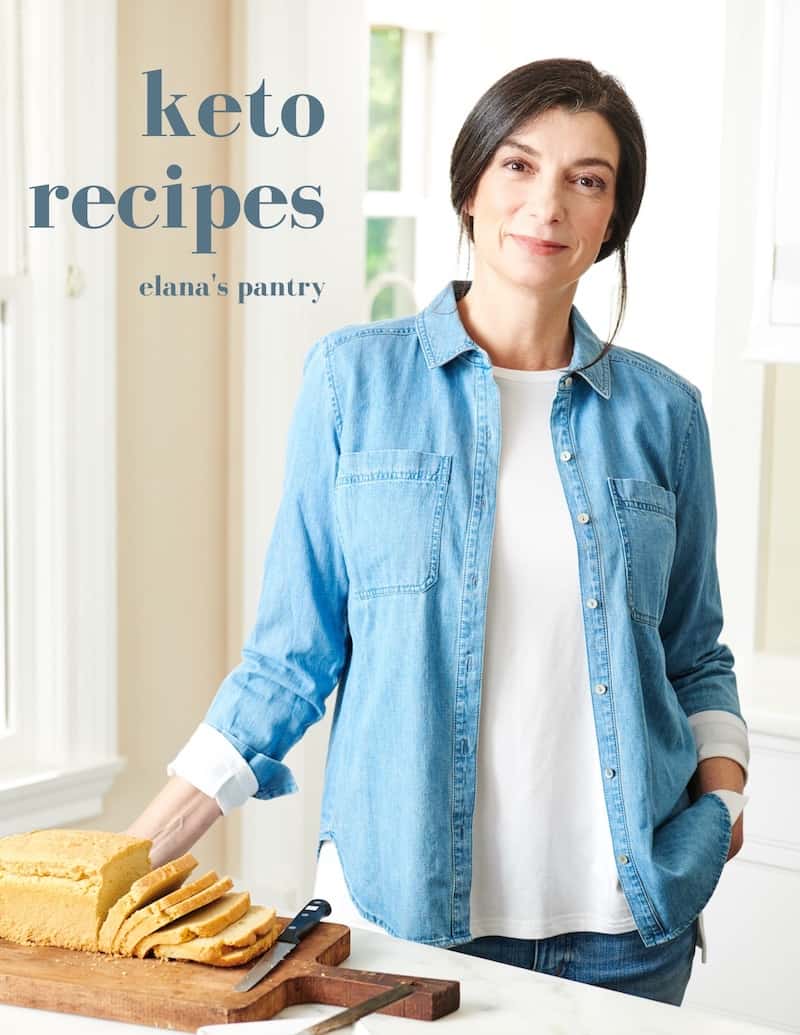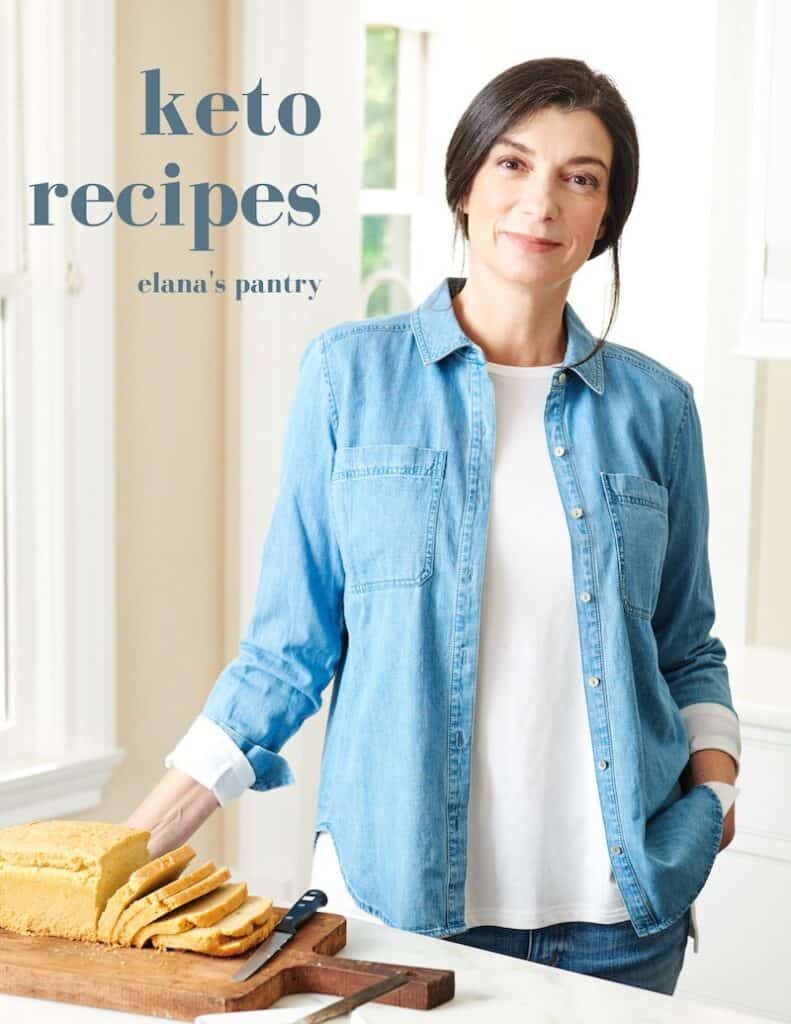 Get My Keto Recipes eBook
Free exclusive eBook, plus recipes and health tips, delivered to your inbox.
Why am I grain free? Well, my celiac symptoms were not alleviated by the standard gluten free diet (call it refractory celiac), so I turned to the SCD for several years which helped tremendously. While I am not strictly SCD any longer, I still do not eat any grains (that would also include potatoes, corn and soy).
Of course, if you are looking for a plethora of grain free cakes and other treats, you may want to check out my gluten free cookbook, The Gluten-Free Almond Flour Cookbook, for more on that –it has 99 grain free recipes.
I often receive hundreds of emails a day and this one from a woman who made her own wedding cake using the recipe below, really stood out.
Elana,

I just wanted to thank you for your site and for the vanilla cupcake recipe. I long ago found that I could make it in one layer in my 9″ round, so when I could not find a single baker in all of South Florida to make me a GF wedding cake, I made my own with your recipe.

We had five cakes total, my two GF ones and three other cakes made by family using old old recipes. At the end of our reception, only a tiny bit of original red velvet and cocoa pound cake were left. The first to go? The GF ones. I made one with coconut, also using the old family way, and the other with a chocolate mascarpone cream center and chocolate ganache. I know you are also CF, but since I am not I could pile on the heavy cream! So many people commented to me about the wonderful cakes, but especially the GF ones.

I simply could not have done it without you! And the thought of having no cake at all–often the suggestion of many friends and family–was just too painful to consider. You made my having wedding cake at my own wedding possible. Thank you. Thank you. Thank you.

All the best,
Jacqueline
Thanks so much Jacqueline for letting me know about your wedding success. Congratulations are in order for your can do spirit, adventurousness and nuptials!
Vanilla Cupcakes with Vegan Chocolate Frosting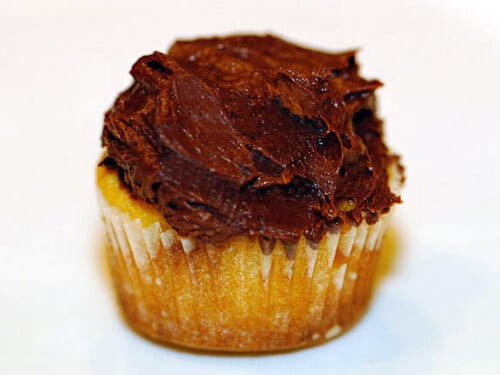 Print
Email
Pin Recipe
Instructions
In a

medium bowl

, combine coconut flour, salt and baking soda

In a

small bowl

, blend together eggs, grapeseed oil, agave and vanilla

Mix wet ingredients into dry and blend with a mixer or

hand blender

until smooth

Bake at 350°F for 20 minutes

Cool completely