In the mood for a treat, but don't want to make an entire batch of dessert?
My Chocolate Chip Cookie for One will hit the spot when you're craving a little something sweet.
Chocolate Chip Cookie for One
This is one of the low carb, gluten free desserts I had to create for my friend Deb when she told me she was looking for single serve treats.
Her goal? To avoid having lots of tempting food around the house. Like me, Deb knows everything tastes better from scratch, hence this homemade dessert.
I'm very excited to show her, and you, how to make your own chocolate chip cookie for one.
Chocolate Chip Cookie for One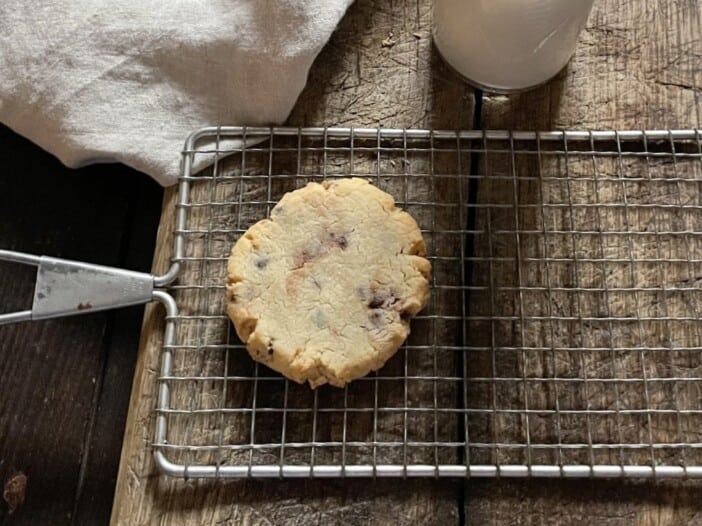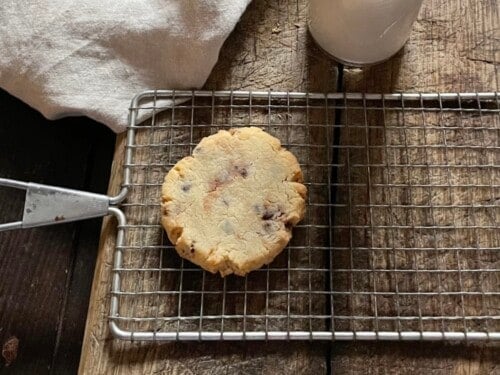 Print
Email
Pin Recipe
Instructions
Stir in almond flour, maple syrup, and stevia

Cool dough in fridge for 10 minutes, then stir in chocolate chips

Bake at 350°F for 12-15 minutes until golden
Healthy Chocolate Chip Cookies
These healthy chocolate chip cookies are made with nutritious ingredients including almond flour and antioxidant rich, organic dark chocolate.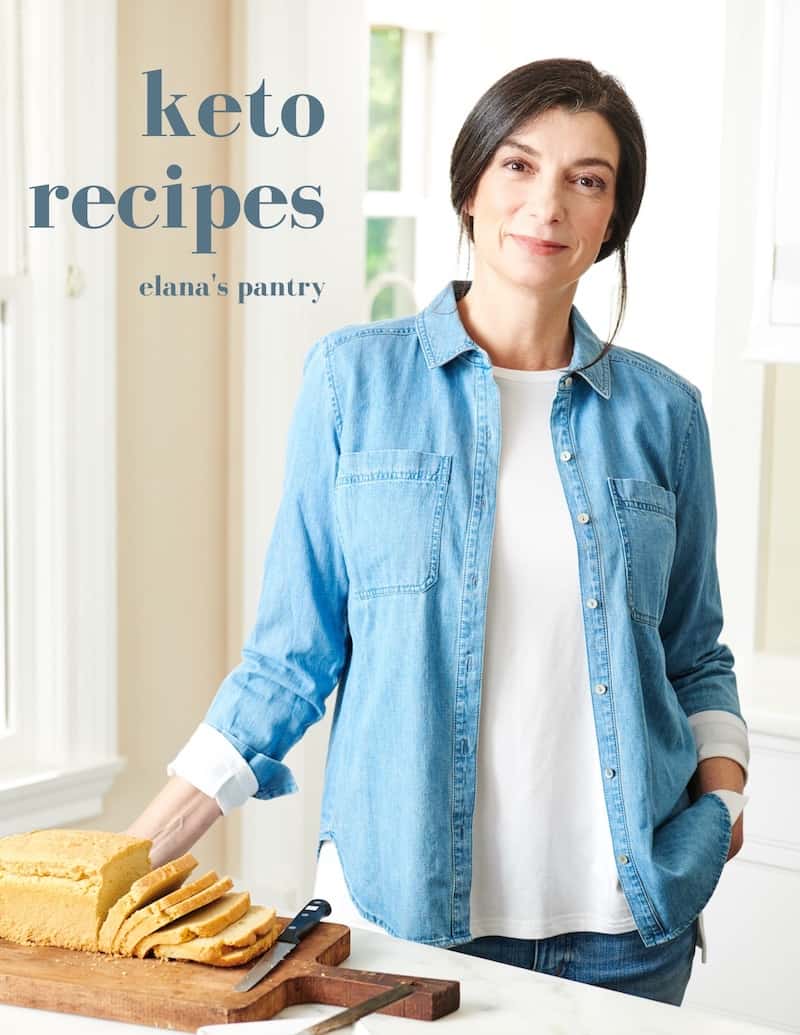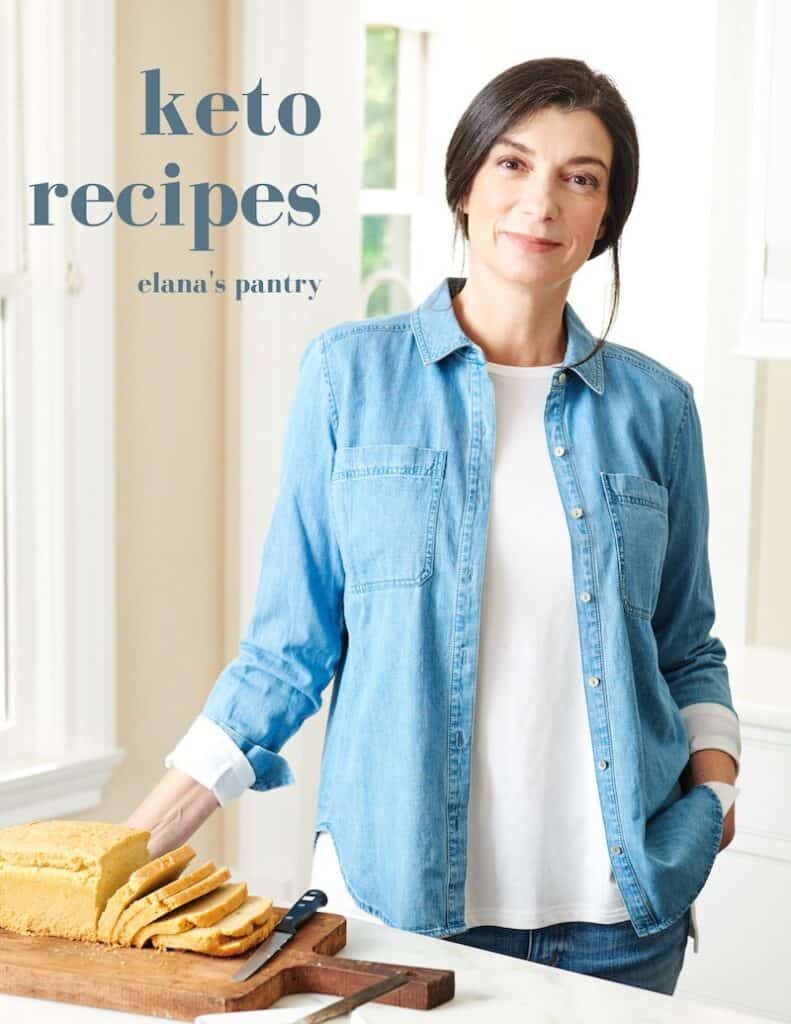 Get My Keto Recipes eBook
Free exclusive eBook, plus recipes and health tips, delivered to your inbox.
| | | | | | | |
| --- | --- | --- | --- | --- | --- | --- |
| | Calories | Carbs | Fiber | Net Carbs | Protein | Fat |
| 1 Cookie | 259 | 11g | 3g | 8g | 5g | 24g |
Chocolate Chip Cookie Calories
As you can see, the macros in this chocolate chip cookie are fairly reasonable for a sweet dessert.
If you would like to use this very judiciously on a Keto Diet, it would be better to use a half teaspoon of maple syrup, rather than a whole.
I tested it that way and it was delicious, though much more of a shortbread cookie than a classic chocolate chipper.
Low Carb Chocolate Chip Cookie with Almond Flour
Made with a base of almond flour, using only one-half teaspoon of sweetener (maple syrup) it is as low carb as I can go without using ingredients such as erythritol, which I can't digest.
Kitchen Scale
When I make this cookie, I weigh out the ingredients on my kitchen scale. As an aside, a kitchen scale is also super handy for making my Homemade Electrolyte Powder.
If you don't weigh your ingredients for this cookie recipe, make sure that your tablespoons of almond flour are very level.
Small Batch Chocolate Chip Cookies
If you'd like to make small batch chocolate chip cookies, simply multiply this recipe by two, three, or four, to make the desired amount of cookies.
Gluten Free Cookie Dough
Looking for a bit of healthy cookie dough to munch on? Confession! I like cookie dough more than the actual cookie! What about you?
Eggless Chocolate Chip Cookies
Most of my cookie recipes are vegan and these eggless chocolate chip cookies are no exception.
Mini Chocolate Chip Cookies
When it comes to chocolate chips, I use Nuts.com mini chocolate chips in this recipe. The mini chips are optimal for good distribution throughout the single serve cookie.
Easy Recipes Baking
If you're looking for easy recipes for baking, you're in the right place!
Recipes for Gluten Free Chocolate Chip Cookies
Below are my favorite chocolate chip almond flour cookies to fill your cookie jar. I hope you enjoy these healthy cookie recipes as much as we do.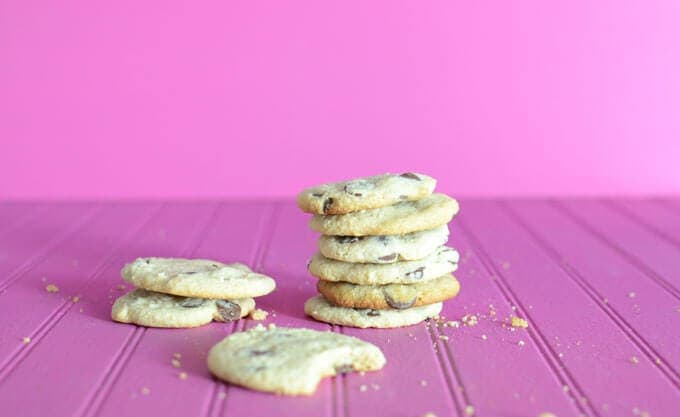 Gluten Free Chocolate Chip Cookies with Almond Flour
The classic cookie, my Gluten Free Chocolate Chip Cookies with Almond Flour are a crowd pleaser. Butter is the secret ingredient for these flavor bombs.
These cookies can be prepped in less than 10 minutes. Make a batch and watch as the cookie monsters in your house gobble them up faster than you can produce them.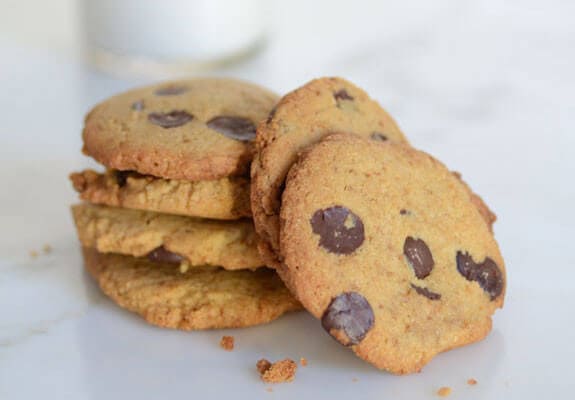 Crispy Chocolate Chip Cookies
The big gluten free cookie debate: team crispy, or team chewy? My Crispy Chocolate Chip Cookies are perfect for anyone on team crispy.
Made of almond flour and lightly sweetened with coconut sugar, this cookie is sure to please.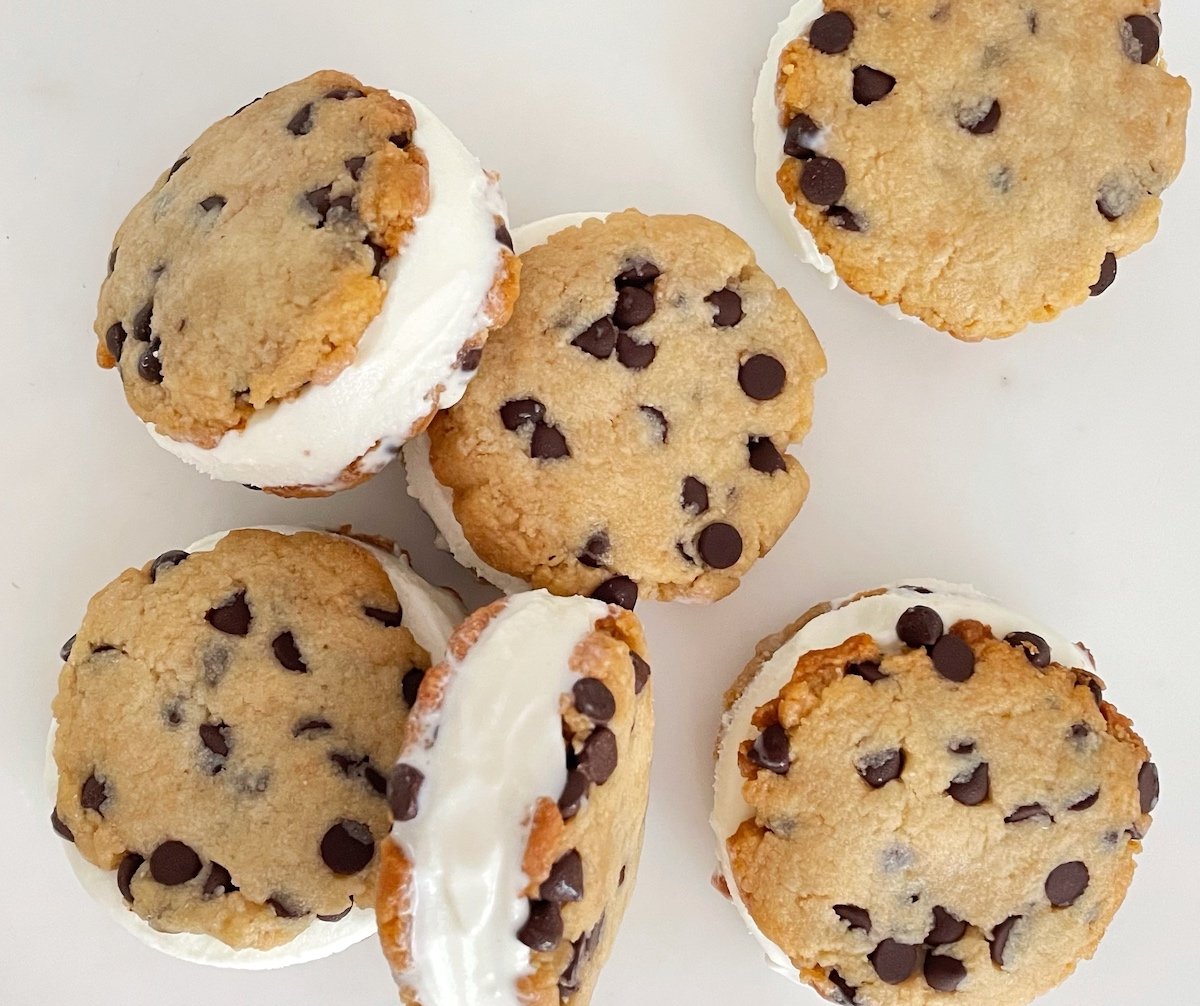 Gluten Free Ice Cream Sandwiches
Looking for one of the best Gluten Free Desserts here on Elana's Pantry?
My Gluten Free Ice Cream Sandwiches are made with Vanilla Vegan Ice Cream pressed between two almond flour Chocolate Chip Cookies.
My boys, all grown up now, request these Gluten Free Ice Cream Sandwiches at every summer party we host.
Single Serve Chocolate Chip Cookie
Have you tried making a single serve cookie yet? Give it a shot with this easy cookie recipe.
Looking for a single serve dessert? Check out my Mug Cake Recipe.