Summer: Vintage 2008
I wrote this dairy-free Thai Iced Tea recipe way back in 2008! During that time we were in the middle of our little league baseball tournament (quarterfinals), playing to see if we could advance to the semis. My older son was playing first base, while the little one was bat boy.
Little League Baseball Tournament
Things were getting quite competitive and the team we faced next, the Nationals, was known as the meanest in the league. We'd played them twice and lost so this was our last chance to make a comeback.
Fast Forward, They're All Grown Up!
Now, 11 years later, the boys are 19 and 20, and just finished their freshman and sophomore years in college respectively.
Thai Iced Tea Recipe
It doesn't matter how old you are! Summer is the perfect time for baseball and healthy, sugar-free, iced tea. While I generally salivate at the thought of Thai iced tea, I haven't ever had the privilege of consuming one. This sweet, thick gooey drink usually consists of black tea, sugar, and condensed milk (more sugar). I like caffeine-free drinks, and don't consume sugar or much dairy, so this drink hasn't been an option for me. Until I created this ultra-healthy Thai Iced Tea recipe!
Thai Iced Tea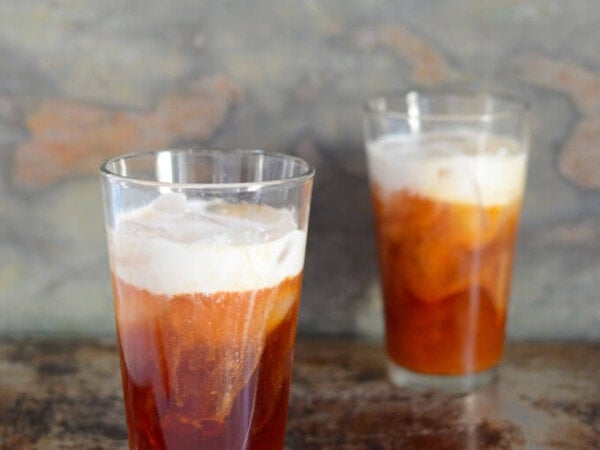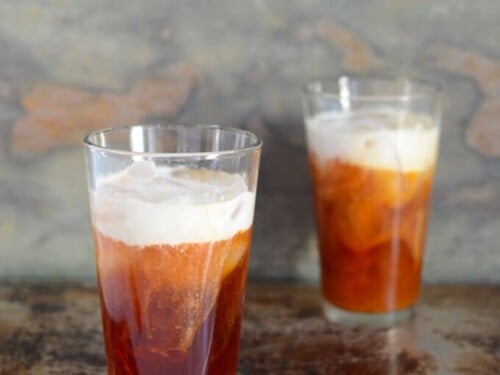 Print
Email
Pin Recipe
Instructions
Pour hot water over tea, add almond extract, stevia and steep for 15 minutes

Place ice cubes in 2 large glasses

Strain tea into glasses

Pour in coconut milk

Serve
Caffeine-Free Homemade Iced Tea Recipe
Thai Iced Tea makes an ideal dessert drink for summer as it's cool and satiating. Back in the day the boys and I made a lot of these after dinner. My little one used heavy cream in place of the coconut milk, while the older one and I made ours using the recipe above. It's been a bit, but I think it's time to make another round!