During winter I roast vegetables several nights per week. I learned in my Ayurvedic training during the early 1990's that it's important to adapt both cooking and eating to the seasons. Mostly, though, it's just common sense to eat local root vegetables in the winter (this is one of my favorite carrot recipes) and to run a nice toasty oven on a cold evening.
Roasted vegetables are an amazing dish –affordable, easy to make, and quite healthy. One of the best things about this Roasted Cauliflower, Carrots, and Zucchini is the beautiful mini-rainbow of colors the vegetables in this dish create.
So if you're looking for a roasted vegetable recipe, take a peek at this one –it's perfect for the most seasoned of chefs, as well as beginner cooks. Personally, I think this is the best way to cook zucchini and carrots…and cauliflower too!

Roasted Cauliflower, Carrots, and Zucchini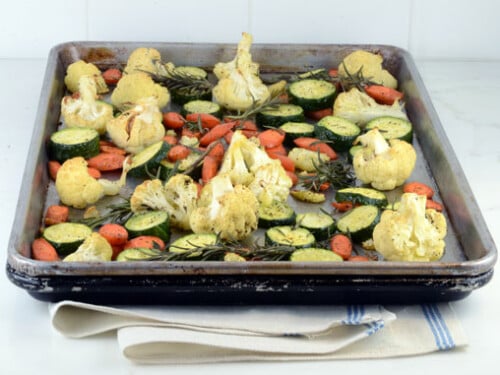 Print
Email
Pin Recipe
Instructions
Chop cauliflower into florets

Chop zucchini into ½-inch slices

Chop the carrots on the diagonal into ½-inch slices

Toss with oil, salt and pepper

Roast at 350°F for 30 minutes

Remove from oven and stir vegetables on baking sheets

Scatter rosemary sprigs over vegetables

Bake for 10 additional minutes

Serve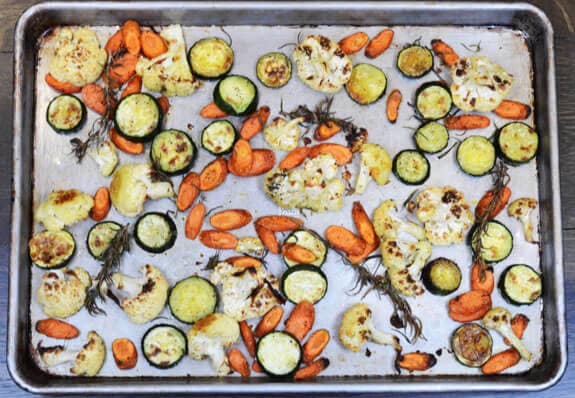 I have several other roasted vegetable dishes up my sleeve that I will be sharing with you before winter is over.
If you're in search of a vegetarian or vegan dish for the meat-avoiders in your life, this just might be your ticket. Serve it with a side of Paleo Dirty Rice, or, for the carnivores in your life, serve this with Mexican Chicken and Rice –of course for both of the aforementioned rice dishes, I swap out high carbohydrate rice (the grain) for superfood super-flavorful cauliflower rice.
What is your favorite way to cook vegetables?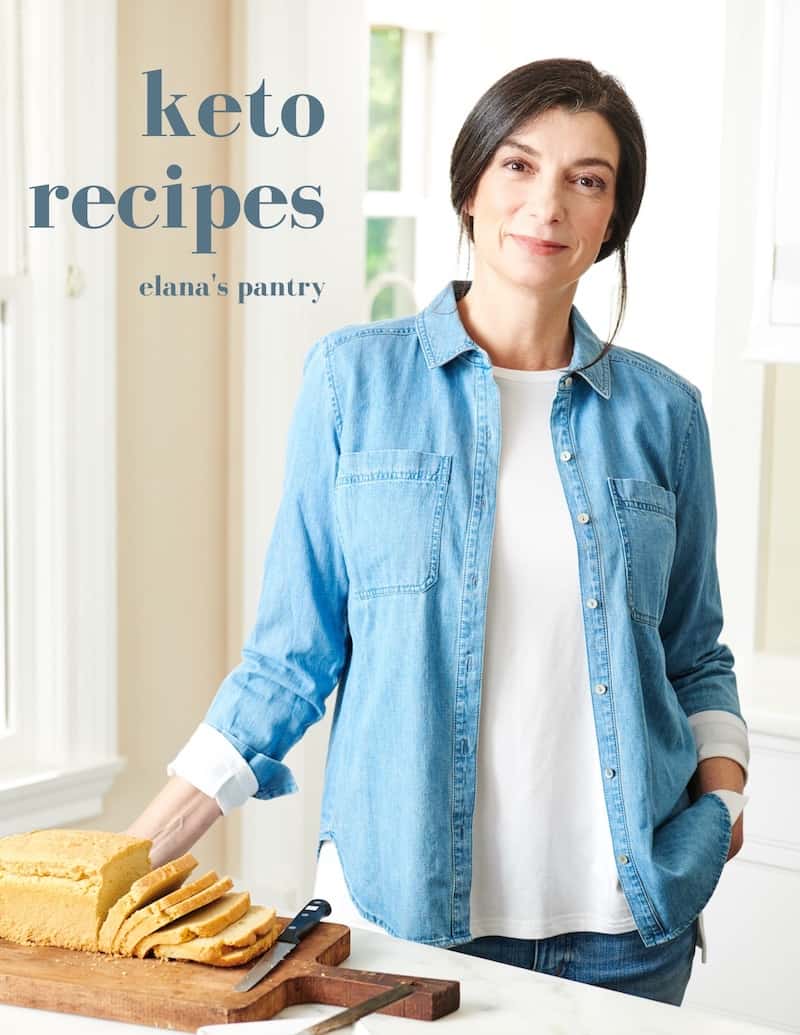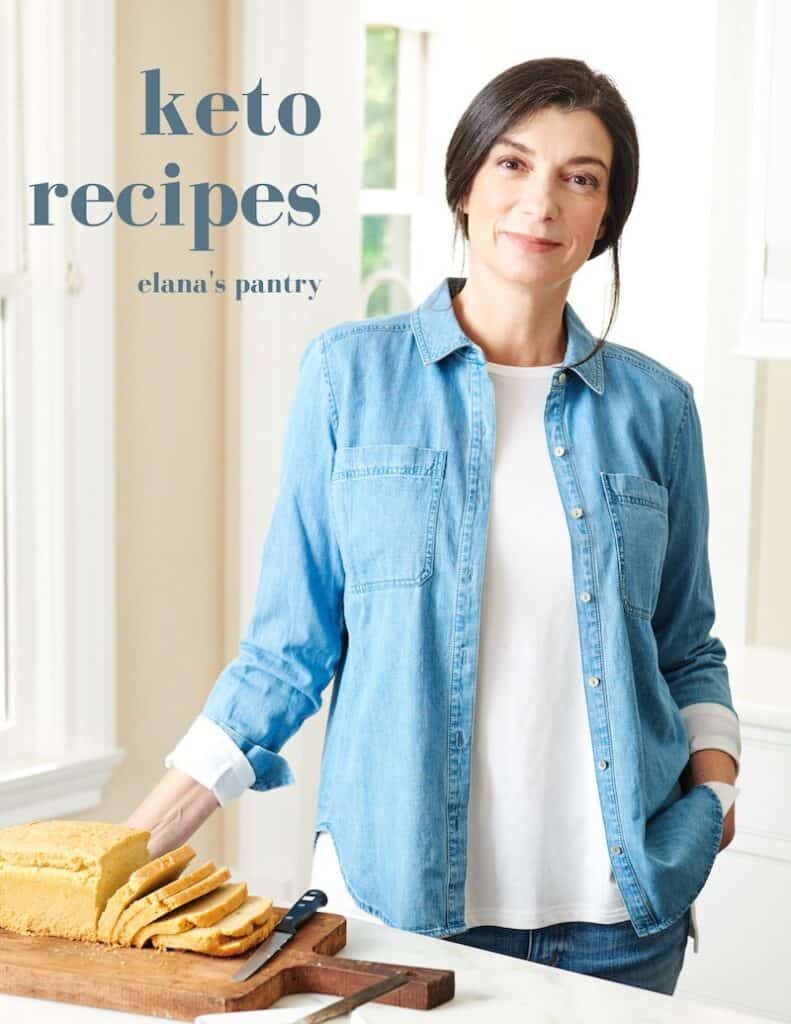 Get My Keto Recipes eBook
Free exclusive eBook, plus recipes and health tips, delivered to your inbox.
Finally, for those of you that follow me on Facebook, I have a little surprise for you over there.