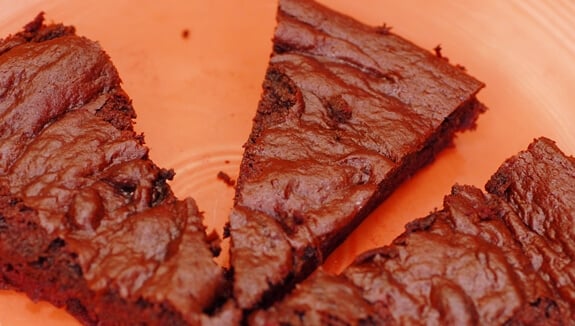 My older son has been steadily working away on this blog with me. He is 10 years old and every week he discusses what "we" will be posting. He often sneaks down after I put him and his brother to bed, for a blogging session during which we take photos or write copy here.
This week, as I was on a deadline for another project, he decided that he would be the one shooting the pictures of the purple velvet torte. So, please welcome my new phototgrapher! He took these pictures on his own as I proofread another document, knocking the camera over only once. Besides that incident he was a total pro! Really.
He was however, very disappointed as he "proofread" this copy that I used the word "sneaks" above. He wanted me to say that we "work together," and I must say, he is correct. I guess that would make me Heather to his Leta (once her daughter starts reading dooce Ms. Armstrong may have her hands full).
Update: I've edited the cooking time in this recipe thanks to one of the comments below. The one in the recipe above is now correct and my family is very happy since they are eating this gluten-free torte yet again (since I made it a third time to verify the cooking time). As always, thanks for your comments!