In honor of Celiac Awareness Month, I have decided to make May my own personal cupcake month. Today's post is Jelly Donut (or Doughnut) Cupcakes, and I'm going to attempt to do a gluten free cupcake recipe every time I post in May –wish me luck!
These gluten free Jelly Donut Cupcakes are filled with yummy raspberry jam and oozing with fruity goodness. My husband liked them so much that he took the entire batch to his office to (hopefully) share with his co-workers. That is saying a lot since my sweetie is more of a chocolate guy than a fruity, vanilla type.
Jelly Donut Cupcakes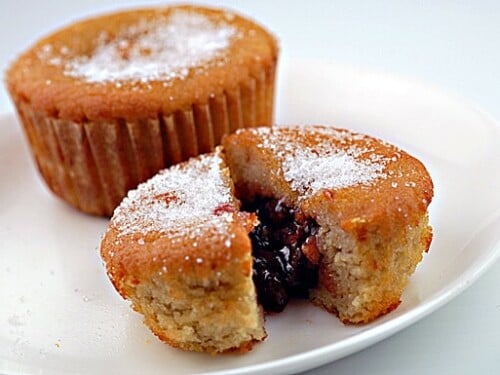 Print
Email
Pin Recipe
Instructions
In a

food processor

combine eggs, applesauce, grapeseed oil, agave and vanilla and pulse together

Pulse in coconut flour, salt and baking soda

Allow batter to sit and thicken just a bit

To prepare filling, combine raspberry jam and arrowroot powder in a small bowl and stir vigorously

Next, line a

muffin pan

with unbleached paper liners

Spoon 2 heaping tablespoons cupcake batter into each cupcake liner

Spoon 1 heaping teaspoon of jam mixture (on top of batter) into each cupcake liner

Spoon another tablespoon of batter onto cupcakes to cover jam mixture

Bake at 350°F for 20-25 minutes

Remove cupcakes from oven and allow to cool for 20 minutes

Spoon a scant ½ teaspoon of xylitol "sugar" onto top of each cupcake

Cool and serve
Just a tip about getting the xylitol "sugar" to adhere to the cupcakes –allowing the cupcakes to cool for 20 minutes allows the sugar to stick without melting into the cupcakes completely. If you wait until the cupcakes are completely cool, then the "sugar" will not stick and will just roll off.
My children enjoyed these cupcakes as much as my husband did. They thought the "sugar" on top was really neat. Some people (like myself) cannot digest xylitol very well. For those types, you may wish to omit the xylitol topping from a couple of the cupcakes.
I have more fabulous cupcake recipes in my cookbooks, The Gluten-Free Almond Flour Cookbook and Gluten-Free Cupcakes that you might like! I also have lots of free cupcake recipes on this website.
This beloved cupcake recipe is nut-free. If you are in need of more nut-free recipes, check out my Nut-Free Recipes page.
What is your favorite cupcake (regular or gluten-free?) What cupcakes would you like to see recipes for during the Elana's Pantry cupcake festival? Leave a comment and let me know!
Also, If you would like to be notified every time I post a new cupcake recipe you can sign up for email updates, or follow me on Instagram!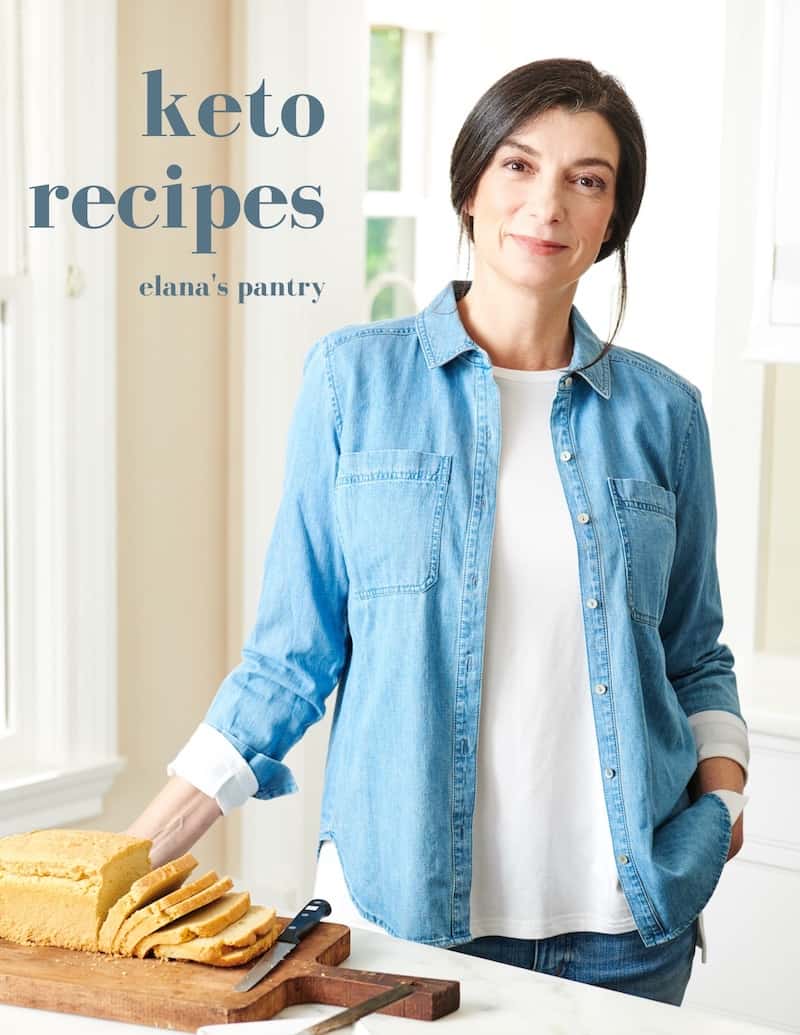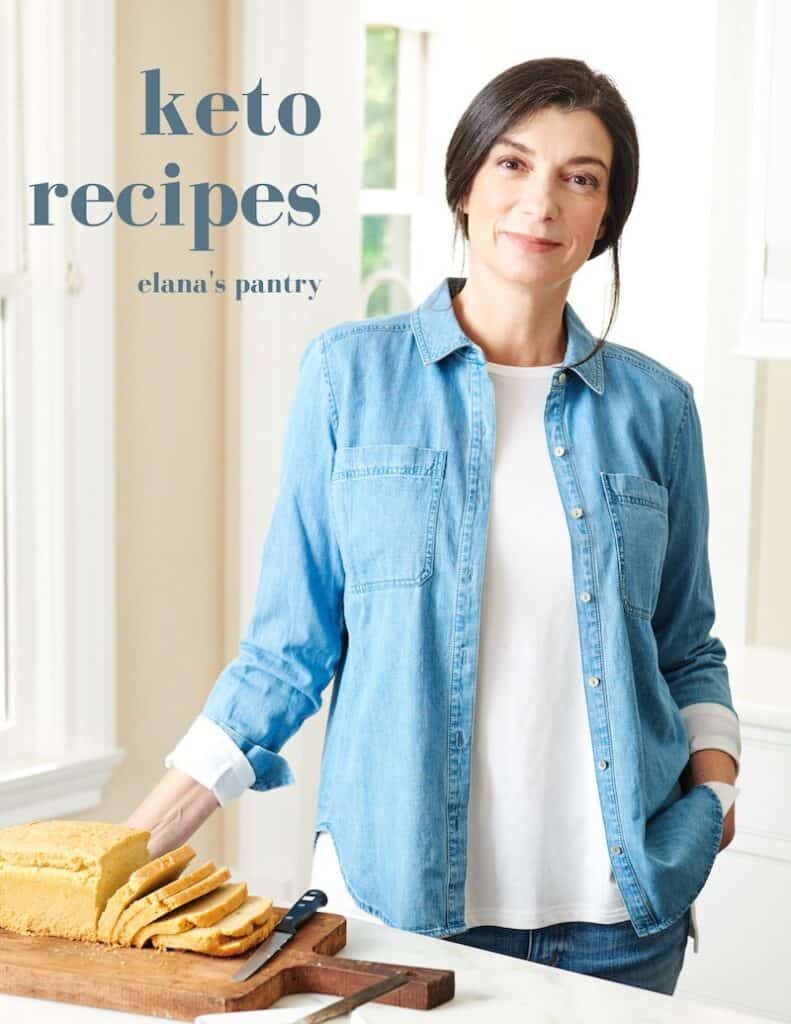 Get My Keto Recipes eBook
Free exclusive eBook, plus recipes and health tips, delivered to your inbox.