We're back in town after an amazing vacation and I just can't get enough grilled veggies. These grilled portabella mushrooms are my husband's favorite.
I've been grilling everything though —zucchini, broccoli and lots of chicken. I'll be posting a recipe for grilled broccoli before summer's end. My grill is getting a really good workout these days!
Grilled Portobello Mushrooms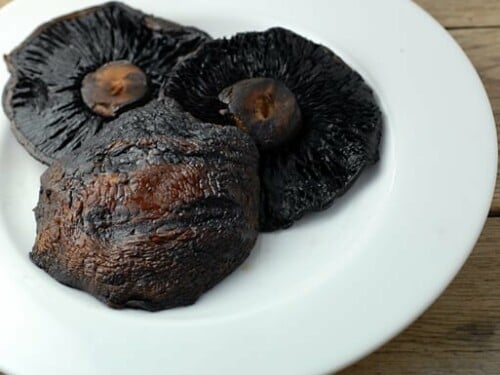 Print
Email
Pin Recipe
Instructions
Clean mushrooms and cut off stems

Rub mushrooms with olive oil

Grill 4-5 minutes on each side

Serve
Equipment
My husband and I had an amazing 7 days in Napa last week, then spent 4 days in Davis attending book signings and my 25th high school reunion. During the Napa portion of our program, we left the boys with my Mom and Dad in Davis, California (my hometown) where they had their fill of tennis, screen time and Fruity Pebbles (which are apparently gluten free according to my mother). Needless to say they were spoiled and so were we.