When the cold weather comes I'm in the mood for soup. This gluten free Green Soup with Ginger that I found on Heidi's website 101cookbooks.com is quite comforting on a chilly day. And I must confess, I often eat it for breakfast to start my day out right.
I've probably mangled the work of art that Heidi had on her site, however, I was in the mood for something very soothing so I decided to puree this soup. I also used collards (my friend Patrick had just brought some over from Rachel's farm) instead of the green chard that Heidi had used and made a few other changes as well.
All in all I was more than happy with how the soup turned out. The combination of lemon, ginger and greens can't be beat taste or nutrition-wise.
Green Soup with Ginger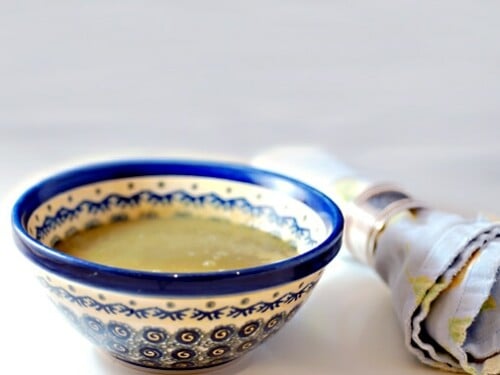 Print
Email
Pin Recipe
Instructions
Heat oil in a

large pot

and cook onion over low heat with salt until soft and golden, about 20 minutes

Add leeks to pot and cook for 10 minutes until soft, then add collards and ginger, sautéing for 5 more minutes

Add chicken stock, then cook for 10 minutes

Remove soup from heat and puree in

vitamix

) in batches until creamy and smooth

Pour back into pot, heat and add lemon juice

Serve
Equipment
Come on over to my facebook page and see my sister's (Dina Amsterdam) campaign for the yoga clothing company, Blue Canoe. She is a yoga teacher in San Francisco and leads retreats all over the country and teaches internationally. The campaign is lovely.
You may notice that I am now displaying my twitter feed on the sidebar of this website. I'm on twitter every day, usually a couple of times a day. For more twitter action join me over here.
And finally, at this point, more than 2 months after its release, my gluten free cookbook has received a nice amount of reviews on amazon.com, to take a look at them (they run the gamut) check out The Gluten-Free Almond Flour Cookbook.
Enjoy the soup and stay warm!