I know you guys come here for great grain-free recipes. I also know that you count on me to create healthy recipes that don't have a trillion ingredients. That's why I made this Paleo Frozen Banana Bites recipe for you. These chocolate-dipped bananas are not only fabulous for Valentine's Day, they'll also prevent you from spending your entire life in the kitchen! What does that mean? More time with your loved ones. And more time for yourself. And a chocolate dessert. What could be better than all of that? Nothing, in fact.
Did I mention that these banana slices dipped in chocolate are irresistible? And that freezing the aforementioned banana slices gives you frozen chocolate covered bananas? As you can see, I'm kinda going bananas over this super easy, healthy Valentine's Day recipe.
My older son devoured this healthy treat made from a mere three ingredients. I must admit though that he is a bit of a banana lover. He loves bananas and I love making banana recipes –think Banana Bread, Banana Ice Cream, and all of the frozen bananas that I keep in the freezer for smoothies.
Frozen Banana Bites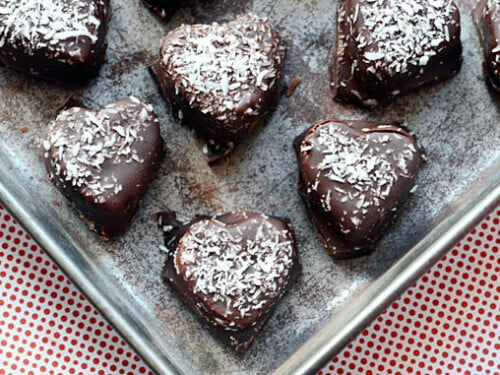 Print
Email
Pin Recipe
Instructions
Melt chocolate over very low heat

Dip sliced banana hearts into chocolate, then sprinkle with coconut

Place on parchment lined plate to set

Freeze for 1 hour

Serve
I based these Frozen Banana Bites on a recipe that I looked at over at Desi's website Unconventional Kitchen. I met Desi through Jason Leake who runs one of my favorite websites Pro Blog School; his wife, Lisa Leake, is the founder of 100 Days of Real Food. She has a book coming out in August also called 100 Days of Real Food
. Stay tuned for that.
So, back to bananas. When I decided to create my own frozen banana treat I also referred to a post called Chocolate Dipped Frozen Bananas from Joy the Baker. Her photography is stunning and I adore her writing. Since I so enjoyed the frozen banana desserts from Desi and Joy, and because it's almost Valentine's Day, I figured I'd make my Frozen Banana Bites heart shaped. I made a few other adjustments, then added shredded coconut, and voila these Frozen Banana Bites came to fruition.
If you want to make a treat that is not quite as healthy, dip these Frozen chocolate banana bites in sprinkles. My younger son (who is now a teenager –gasp!) loves sprinkles and was tickled pink when I made them for him this way.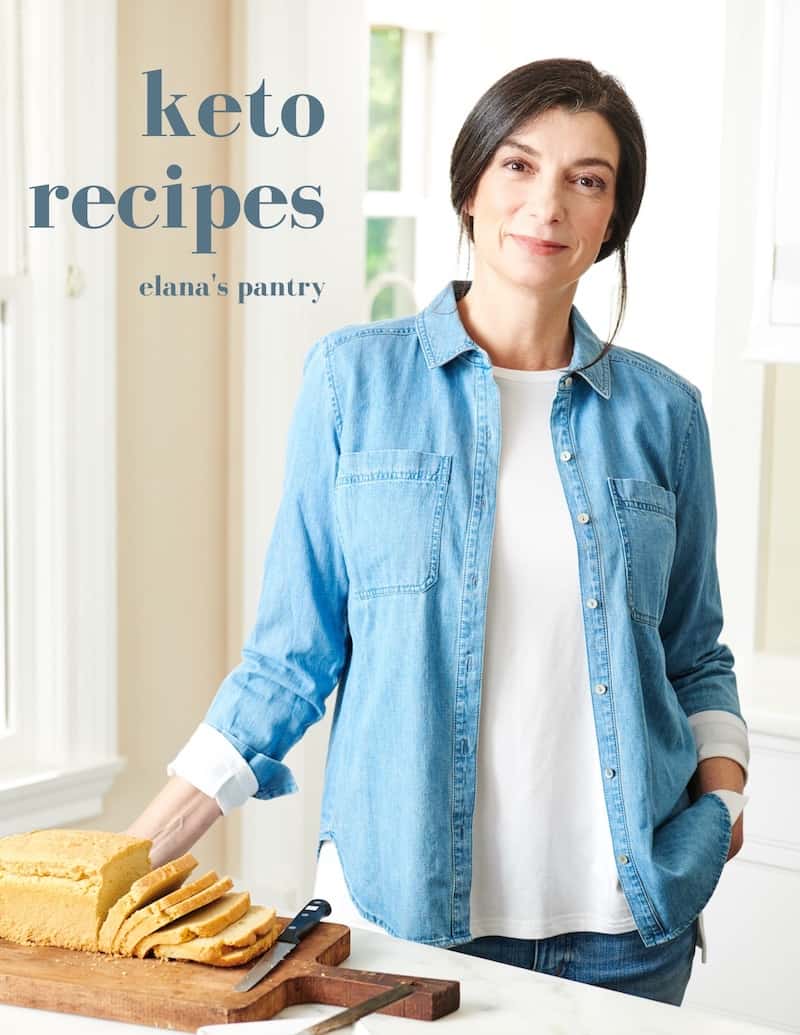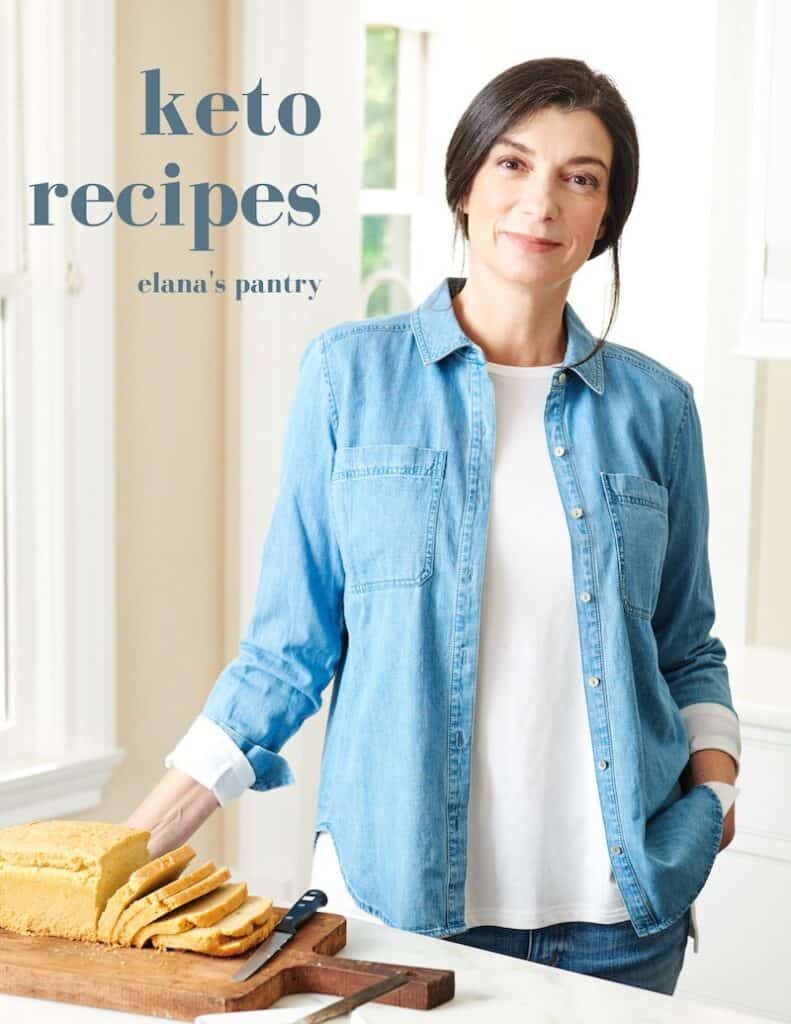 Get My Keto Recipes eBook
Free exclusive eBook, plus recipes and health tips, delivered to your inbox.